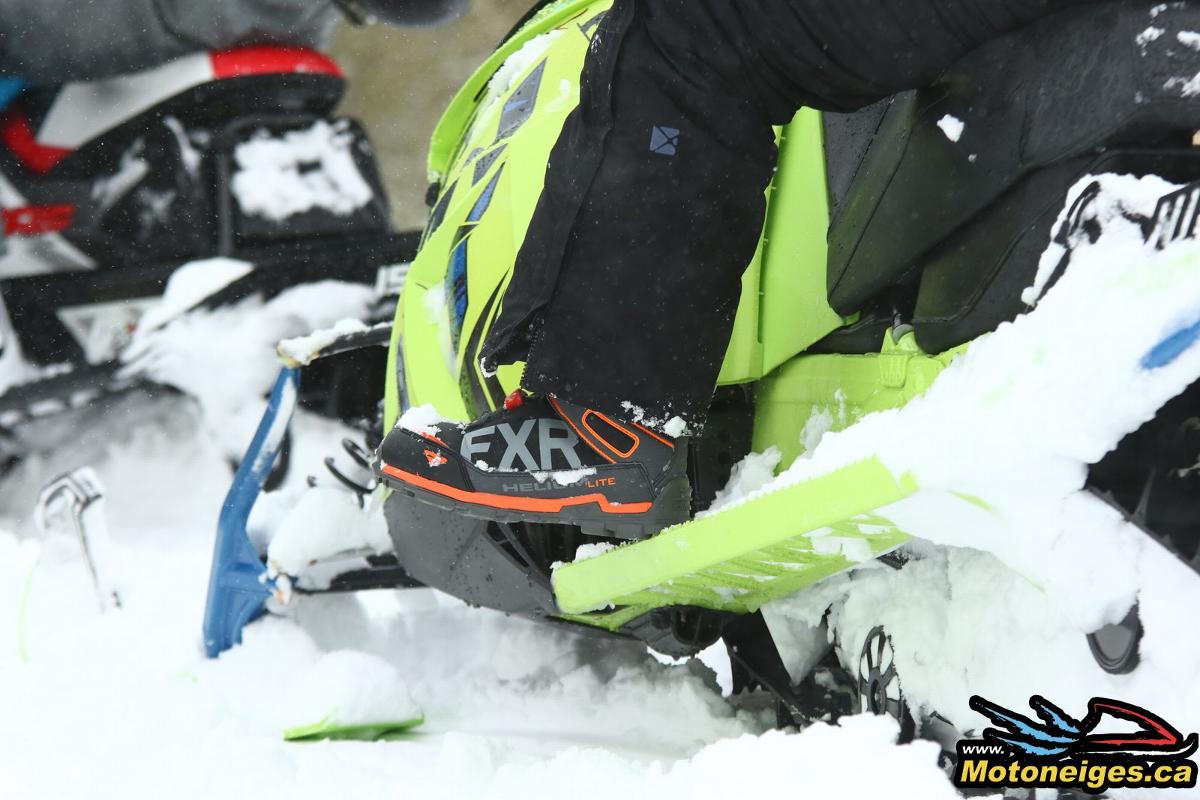 Let's face it, in Quebec, winter is a meteorological soup. We see all the possible conditions! But most of all, we have great conditions for snowmobilers. In these conditions, I had the chance to try the HELIUM LITE boot with the BOA attachment system from FXR.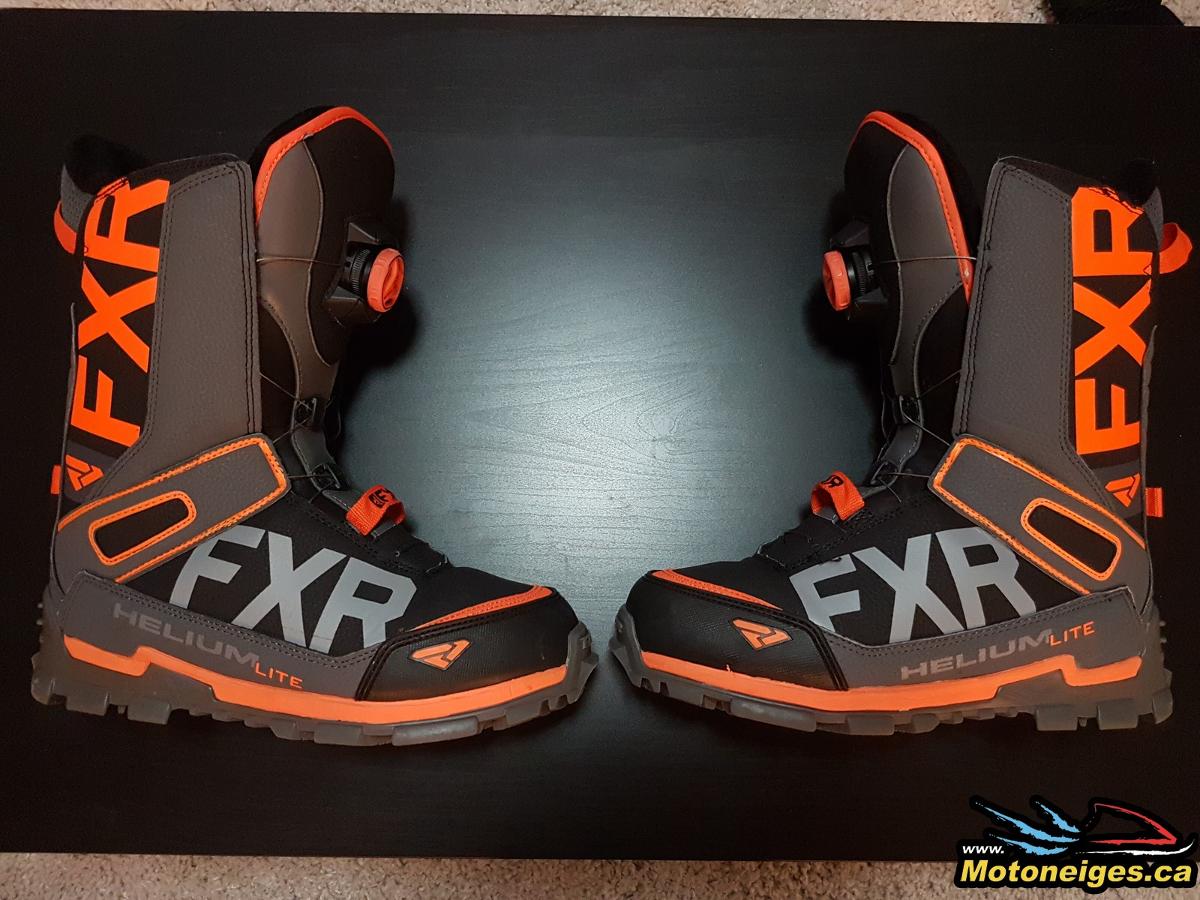 These boots are designed mainly for off-trail riding, which is why they are very light, as the name suggests. For the off-trail lover, weight is an important issue, it allows you to perform different maneuvers, such as jumping from one side to the other on the steps of the snowmobile, with more ease.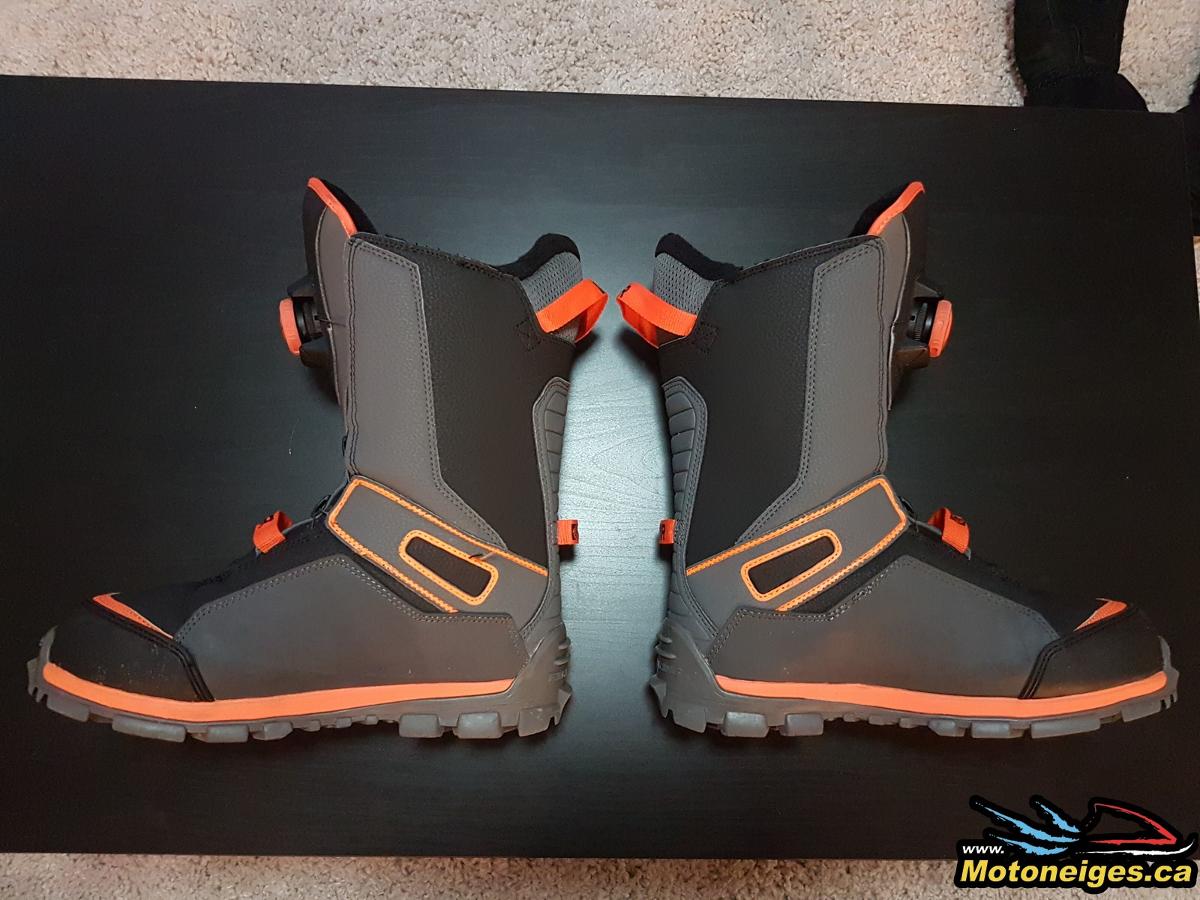 A big advantage of a boot like the HELIUM LITE is the stiffness, it ensures proper ankle support. According to the FXR policy, their stiffness is 6, which is relatively stiff when properly tie. I personally don't want to have a ski boot in my foot to be comfortable when riding more relaxed. I tested the product on the mountains a lot. I performed all types of maneuvers, absorbed good impacts and felt no discomfort on my ankle.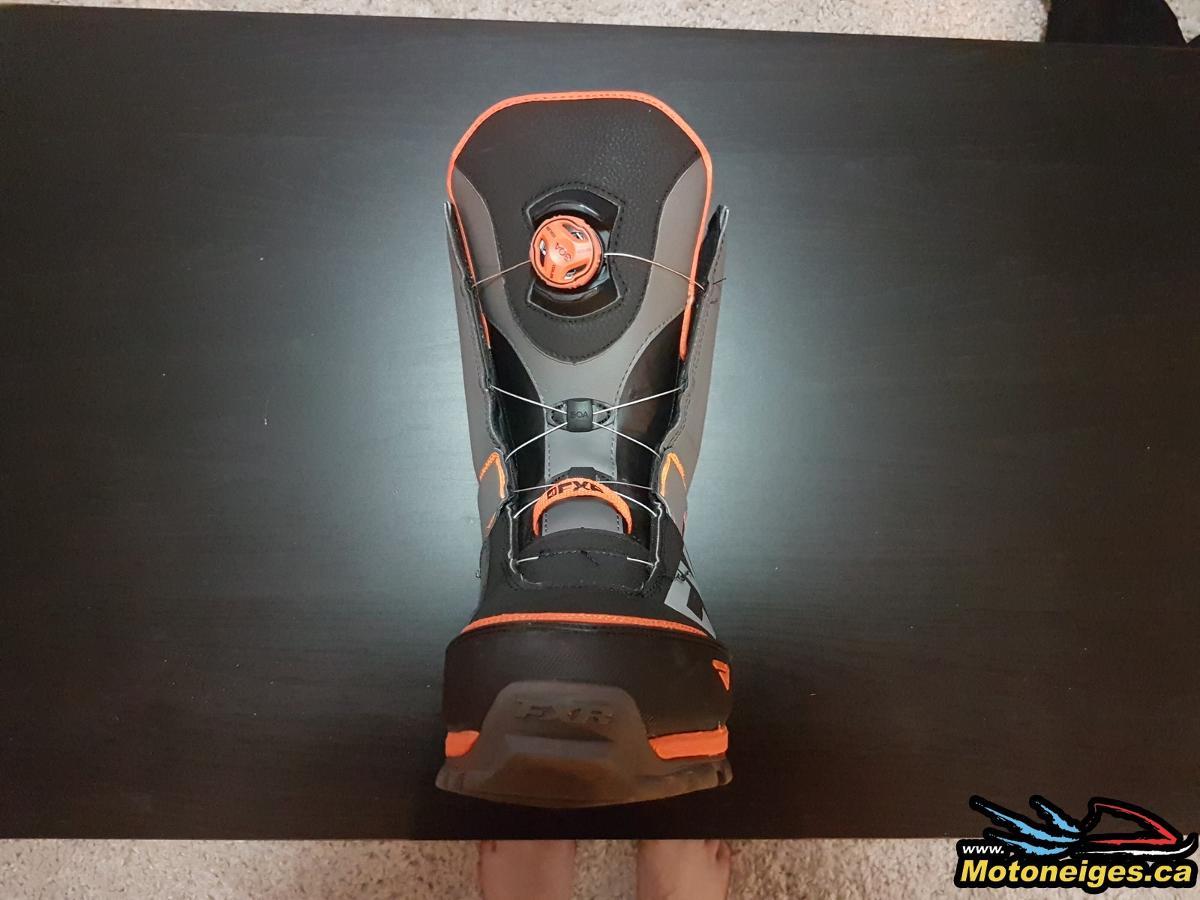 The insulation of the boot is essential for trail riding and the HELIUM LITE boot can also be used for this purpose. Despite their weight, it still offers 800 g of insulation, or a temperature of about -60 °C. I drove on the trail with these boots in very cold temperatures, and I didn't get cold. It was not like having your feet on the beaches of Cancun, but it is a pretty versatile product.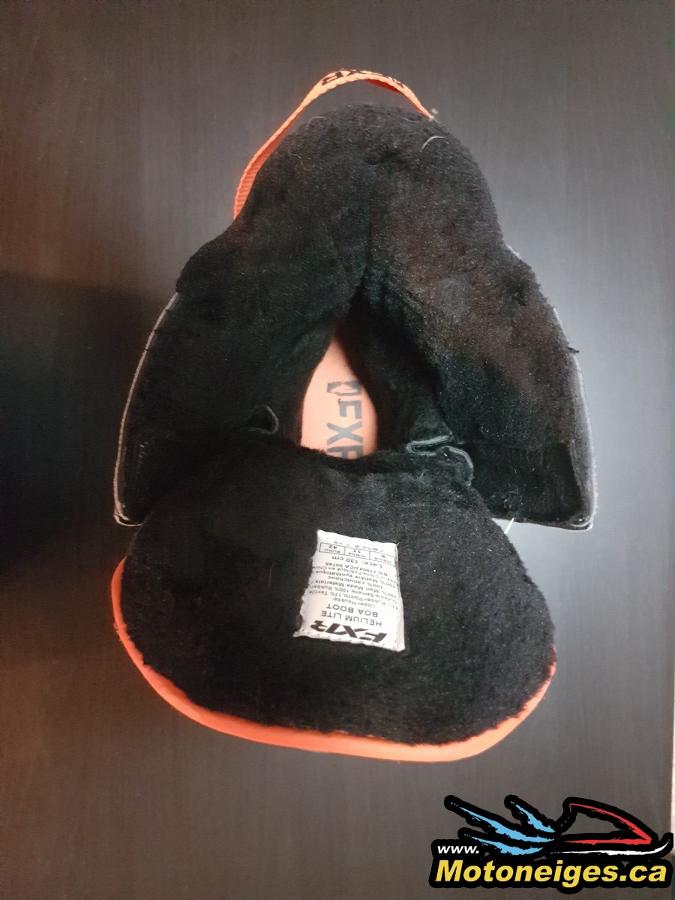 The HELIUM LITE BOA are equipped with the BOA attachment system. For those who do not know it, it is a metal cable that is used as a lace. A wheel is attached to this cable to tighten it against your foot and ankle to provide optimal pressure. I really like this system, because once it's properly tied, you don't have to tighten it up during the day. And if you want to detach it, just pull on the wheel and the cable loosens.
A small downside is that the boot does not have a removable felt. Once the interior is wet, it takes a long time to dry. If the boot is very humid, it will not be dry for the next day's ride. However, for me it's not an issue, because I have a dryer and the next day everything is perfect. For the future buyer, this would be an essential purchase to fully appreciate the product.
I must say that the comfort of the boot is fantastic, the padded interior provides a good comfort. Really, I've never had such a comfortable boot with such good ankle support. For the off-trail enthusiast or pilot who likes to play on all types of terrain, this is really a product I recommend.