When we talk about versatile snowmobiles, we often talk about snowmobiles of 141 inches or more.
I had the chance to try a 137 inches and was surprised even in deep snow. I'm talking about the Arctic Cat XF9000 Cross Country 137 inches 2019.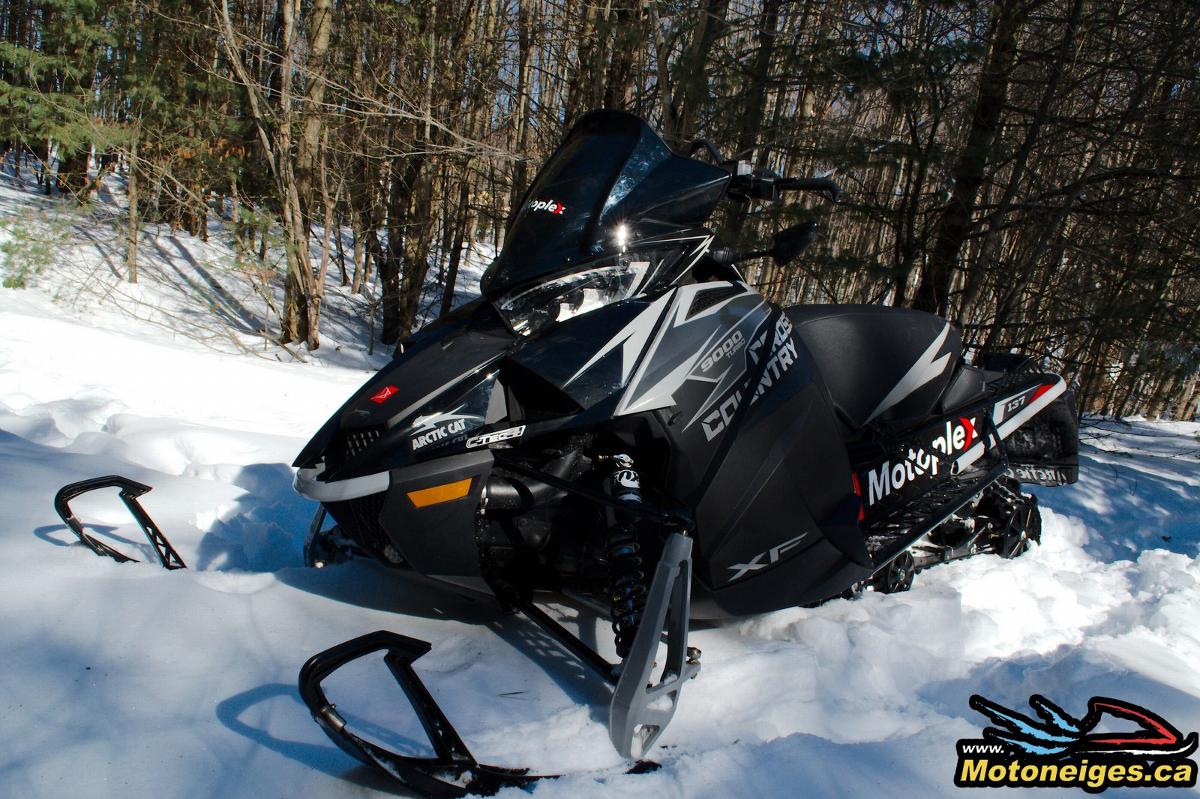 First, one thing I truly liked, though the snowmobile doesn't have the Float-Action suspension like the 141-inch model, is that it performs well off-trail. It is powered by the 9000 turbo C-TEC4 engine, which helps. I had a wonderful time. Of course, make sure you don't get stuck, it's not the same weight as a 2-stroke!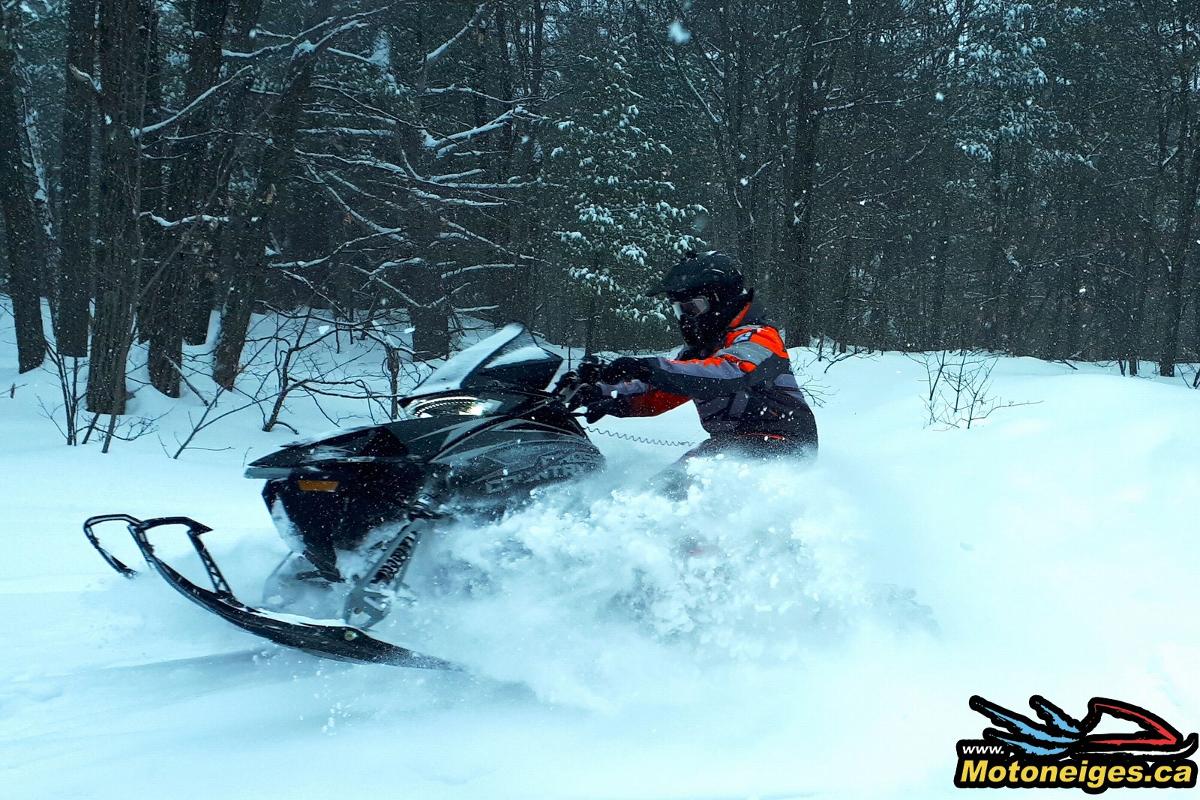 Featuring my favorite shock absorbers, the FOX ZERO QS3, the effortless adjustment makes it easy to switch from soft to firm in just three clicks. It was perfect on the trail, but it was also ideal when I adjusted to the firmest position to get in the deep snow.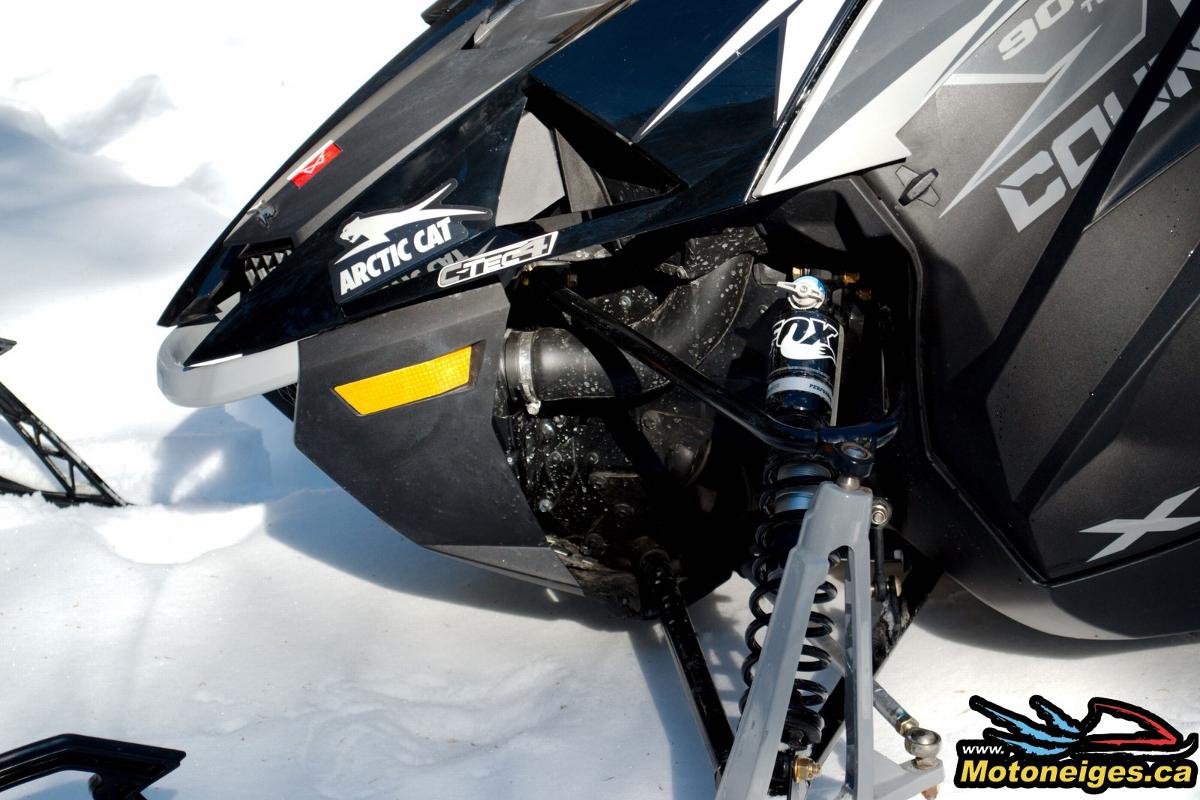 About its track, knowing that it's a small crossover, Arctic Cat had to equip it with a track capable of taking this snowmobile forward in conditions other than the beautiful groomed trails. We have here a 137×1.75×15 track, extremely useful in both worlds.
You remember in my article on the Thundercat (read…), I mentioned that the track was not well suited to all the power that the 9000 turbo offered? Well, here I had everything I needed. It's fantastic to see that the 200 horsepower of the C-TEC4 is both pleasant and intimidating. Thanks to this track, there were no more obstacles in my way. However, there is a shadow of these beautiful sides. On the trail, I had all the traction I wanted, but there was a lot of vibration at the back of the snowmobile.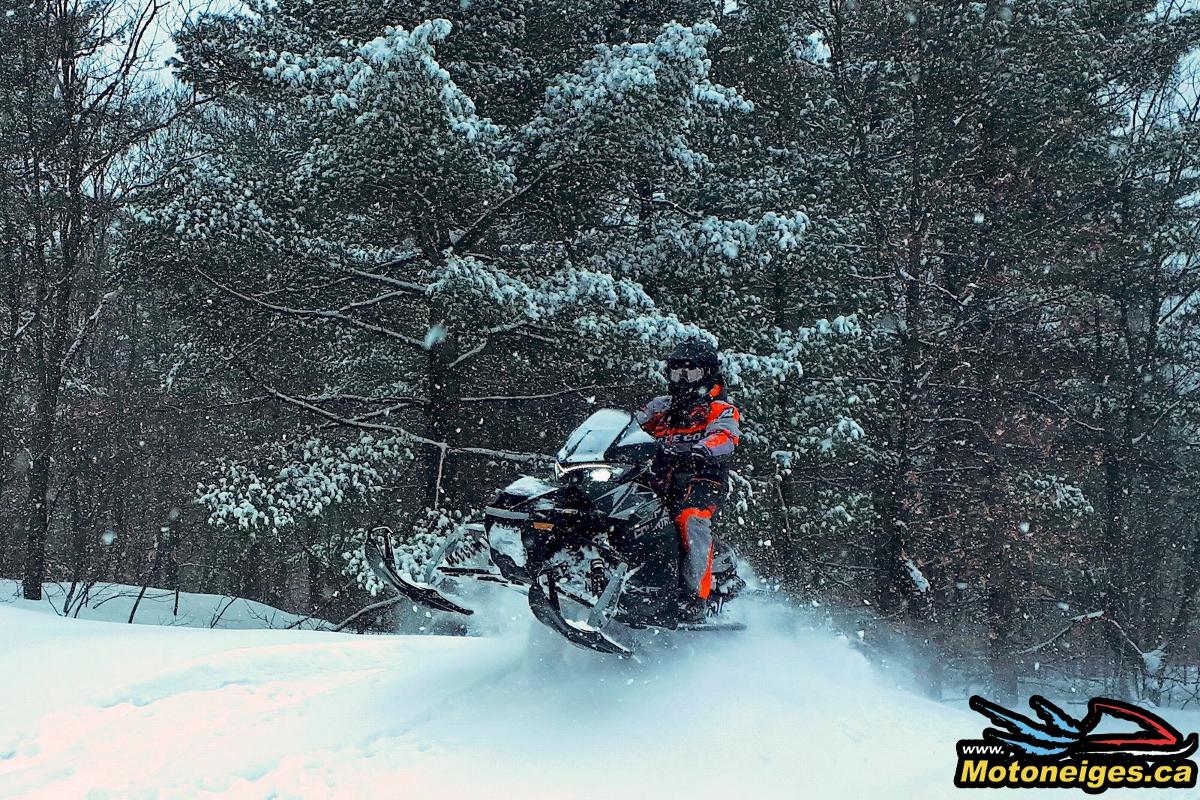 In terms of comfort and accessories, the shortest seat gives a great look and is convenient while being extremely comfortable and heated. The off-trail configured handlebars, which I appreciate, help control, no matter what the conditions are, thanks to its inclination and height, which was perfect for me.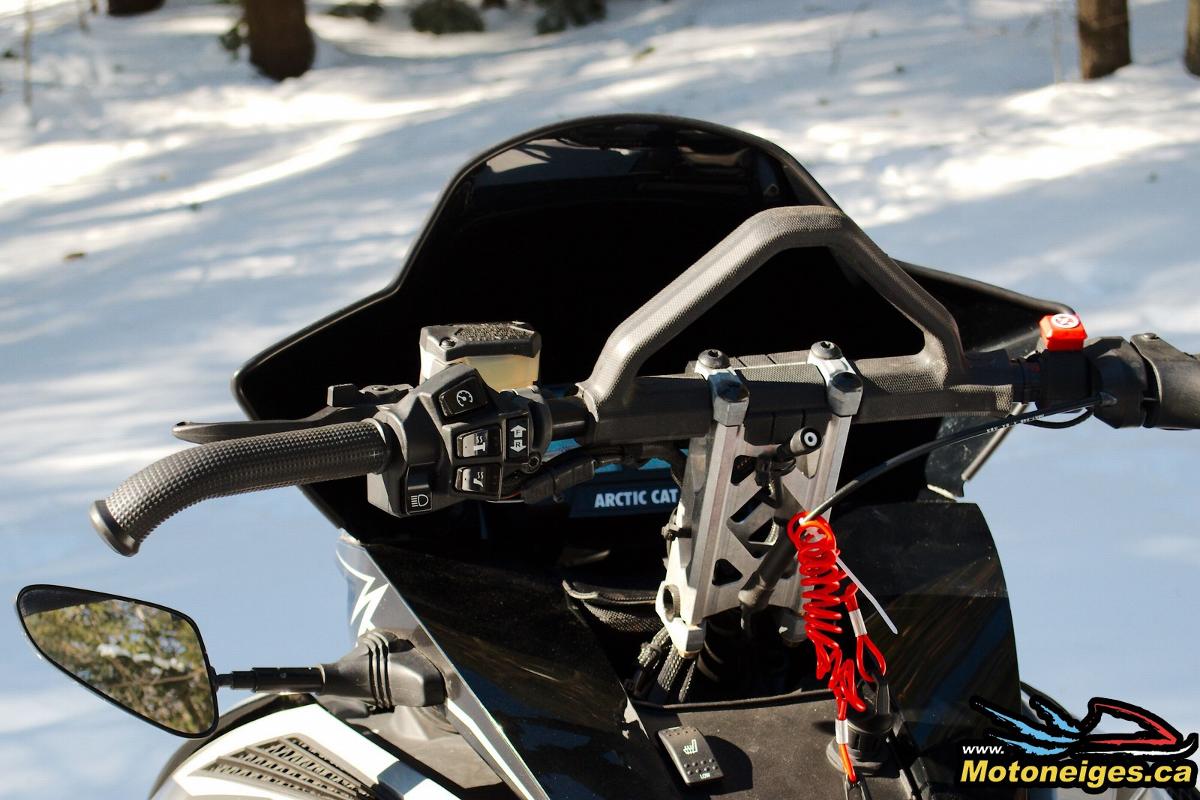 A perfect snowmobile for those who like to ride the trail, but also to venture into the untouched areas, I loved my experience. If our snowmobile is well configured, there are many possibilities, even if the snowmobile does not have a long track.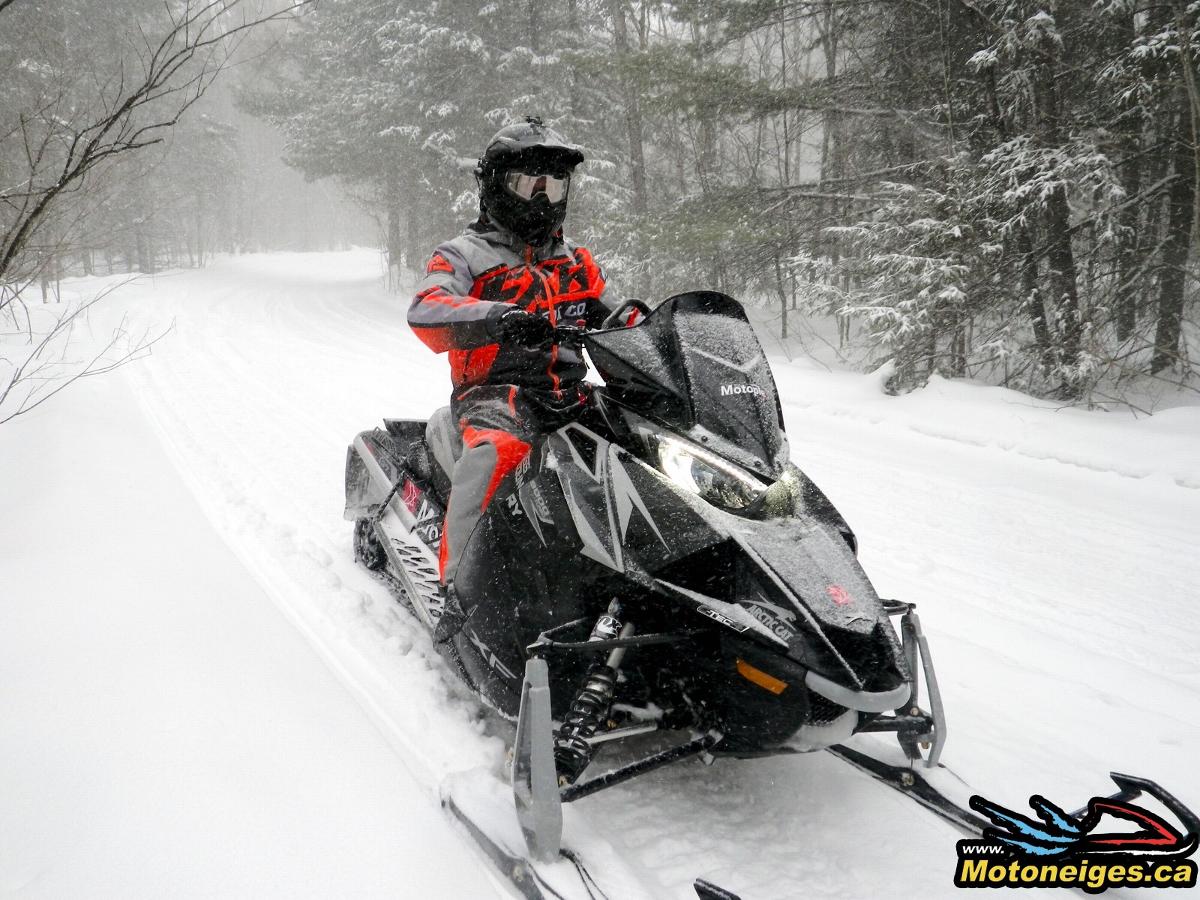 Thanks to Motoplex for this snowmobile, if you have any questions don't hesitate to contact them!