We all know this feeling : to turn the key, to fasten our hemlet, to put our gloves on and to start up. However, the intensity of this feeling seems to be multiplied a thousand times when we live our first contacts with a new snowmobile. This is the chance I had a few days ago when I finally could escape alone with the Polaris 600 RMK 144.
First impression : the softness of the 600 Cleanfire engine and its excellent acceleration when carving out a corner. Then, I have been nicely surprised by the easy handling despite a 144 in. track and mountain skis. Also, it is important to note that trails were mostly in average conditions.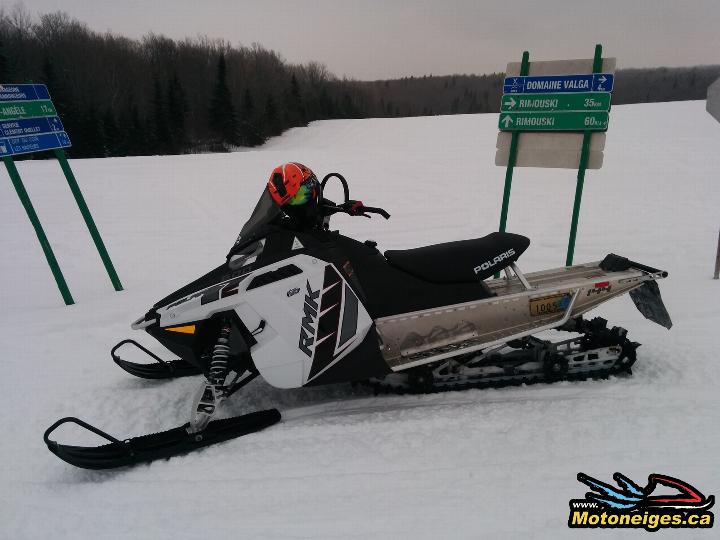 Of course, I have not been able yet to ride off trails. And I do not expect to do it soon, but as you can imagine, I just can't wait!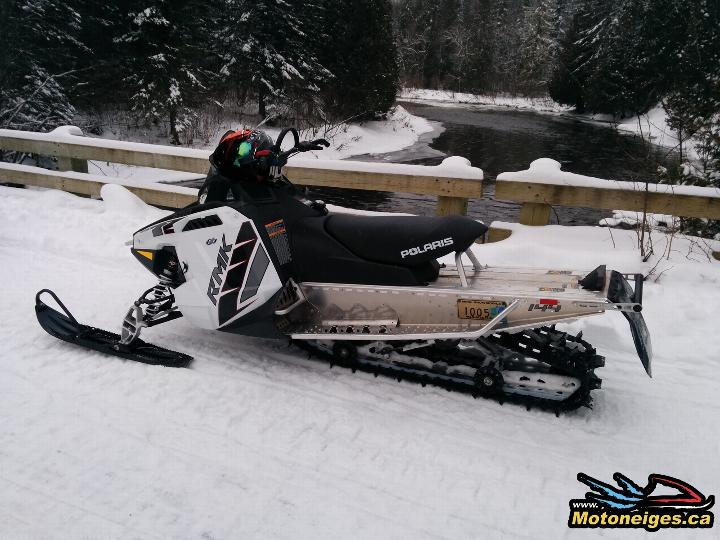 Thanks to Polaris Industries and to Garage Yvan Thibault who made this test possible!