It is well known how very important it is to young people to be in fashion! However, since a few years, we can notice a new trend in the snowmobile world. Effectively, we can see snowmobile manufacturers who are now offering models in colors that some will find weird and some will find attractive. We have also noticed that snowmobile wraps are more popular than ever.
Of course, it is out of the question to ride a colored snowmobile in your old black jacket! So, snowmobile apparel manufacturers offer more and more colorful pieces to attract young people. Furthermore, if you can wear your jacket even when you are not riding because it looks like an everyday jacket, it is quite an advantage; not everyone can afford two jackets!
So, with this in mind, I am going to proudly wear this season the CKX Storm Jacket and Climb Pants. I chose the green jacket and the yellow pants. Believe me, it strikes!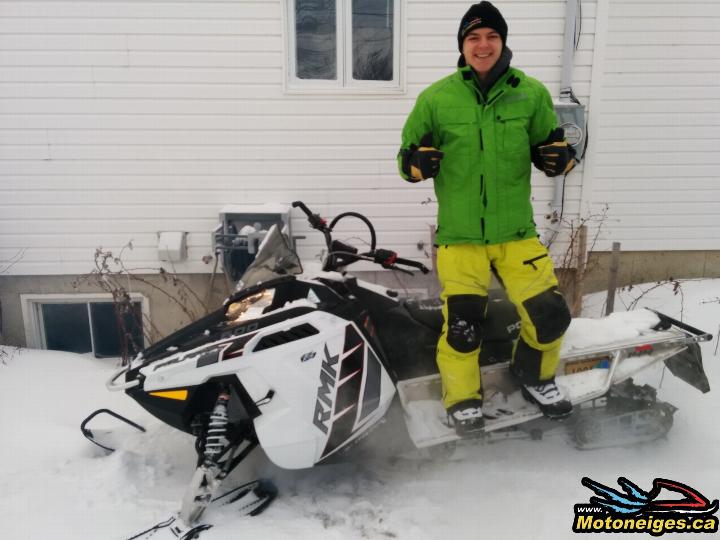 I will be happy to present my comments on these clothes all season long! I am very grateful to Kimpex for their trust year after year in your Web Magazine SledMagazine.com!