Since a few years now, we have seen many new businesses offering off-trail riding services, mostly in mountains. For example, some companies offer extreme mountain experience in the Chic-Choc with experienced guides who know their territory.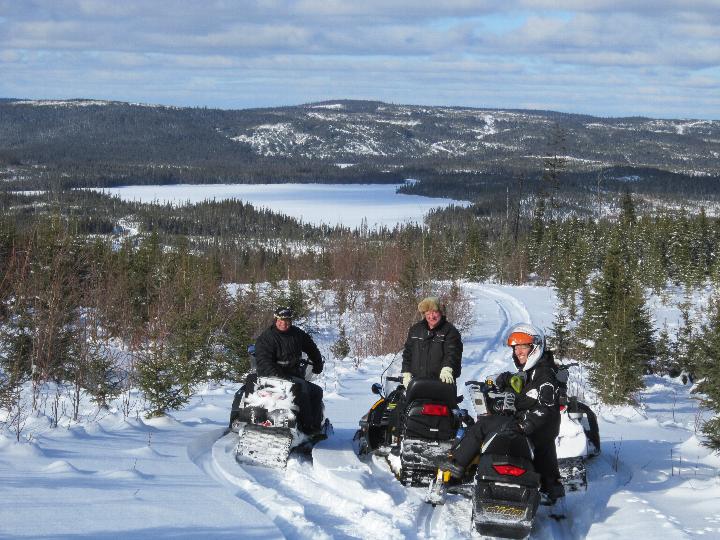 Snowmobilers already know the wonderful Monts Valin, the FCMQ trails operated by Club Caribou-Conscrit and the large territory available for mountain snowmobiling. However, many snowmobilers who visit this outstanding region do not see all the attractions and secrets of the backcountry. Effectively, an incredible number of small trails, lakes, rivers and breathtaking scenic views are hidden and visited only by locals (cottage owners) who know all the secrets surrounding their property.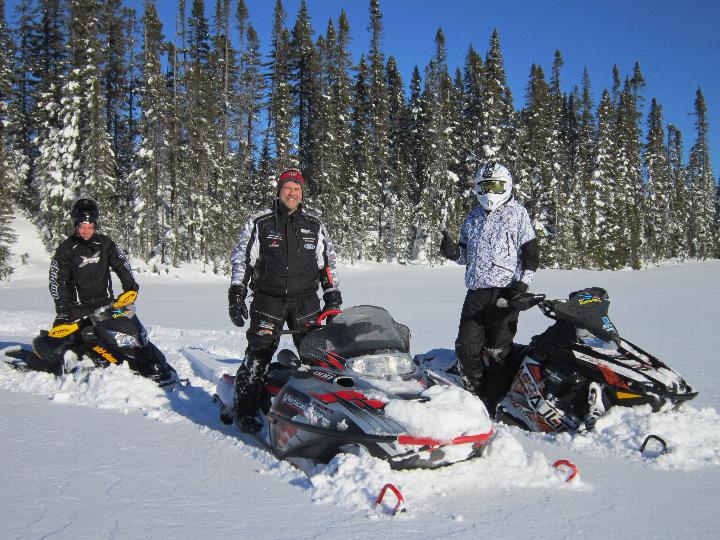 This is exactly where «La Gachette Monts Valin» stands out by offering an extraordinary and unique service.
Thanks to the experienced guide, Mr André Lévesque, called «La Gachette», you are going to live an amazing and safe off-trail experience, as only the regulars can do. No need to be an experienced snowmobiler or even, to own a machine designed for off-trail riding to enjoy this new service.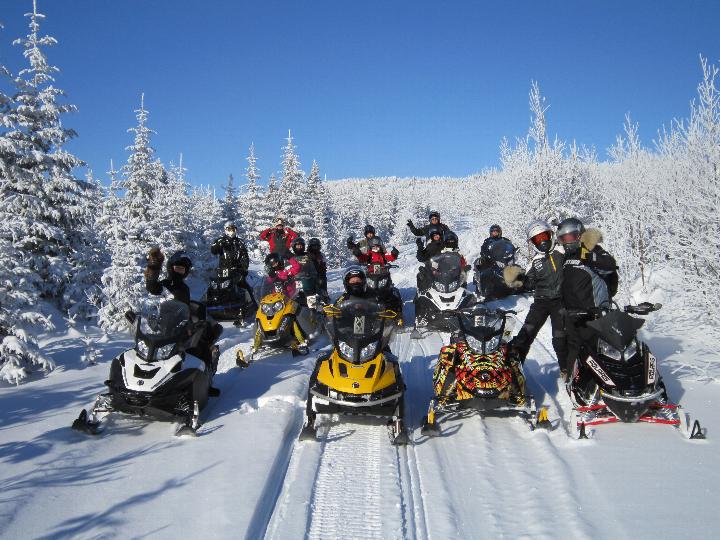 You are going to ride on a large network of small trails in underbrush, from one lake to another, and you will see how vacation goes in this snowmobilers paradise. Would you like to see how a new trail is made ? «La Gachette» will show you his skills in deep woods.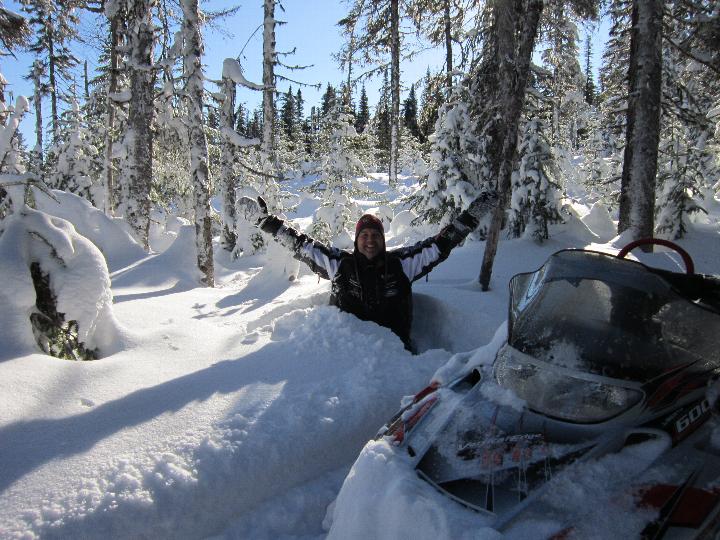 We are always looking for a new way to experience snowmobiling and this is a must-see opportunity offered by «La Gachette Monts Valin». All you have to do is to contact André Lévesque to book your place and add one day of off-trail riding to your visit in the Monts Valin. To know everything about it, please click www.horssentiermontsvalin.com or call him directly in the Monts Valin at 418-545-6081.