This is it! After several months of waiting, I was finally able to make my first two rides of the season. I was able to ride 400 km in early snow conditions with a temperature between -5 C and -15 C. I am now ready to share my first impressions of my 509 new kit.
Indeed, I have received a Delta R4 Ignite helmet, an R-200 jacket with insulated lining, insulated Range pants, Raid boots and Range gloves.

My 509 set before my first ride
As soon as I put on the clothes, I noticed the quality of the materials and the care taken in the design and finish of each of the items. 509 give attention to the detail that makes the difference between clothing you like and another you love. For example, the way the zippers open and allow you to easily put on and take off your pants with your boots on.
After wearing my 509 kit, I must say that the comfort is there. The coat, gloves and boots offer very good protection against the cold. There is no air infiltration. Of course, I will have to wait a few more weeks to be able to test these clothes at extreme temperatures, but having driven at -15 C with them, I am very optimistic.
Delta R4 Headset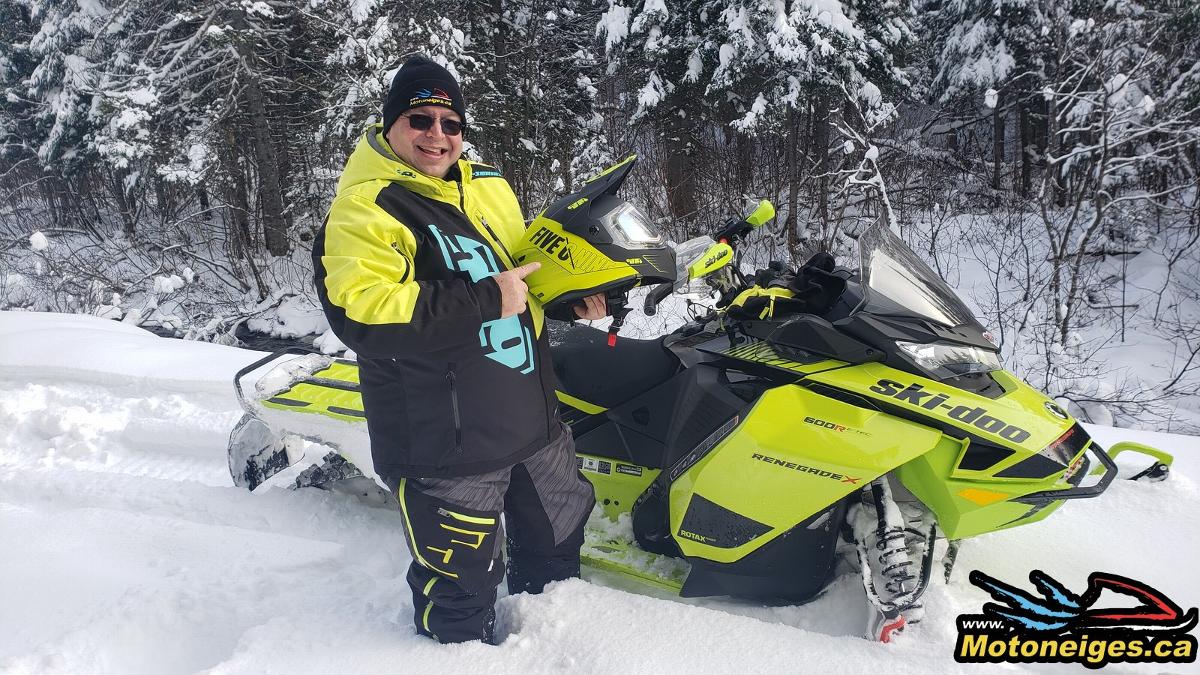 So far, I have been able to drive with my prescription glasses without any problems. When my glasses are cold, I leave the visor half-opened for a few minutes and then I can close it completely. I can also put on the helmet with my glasses on my face which is also a significant advantage for me when I wear a balaclava. Indeed, as this helmet is modular, it can be placed on the head in the open position.
When you drive with the helmet, it's quite cold at the bottom of the face, even with the front trap completely closed. I removed the flap, which probably allows the wind to get in through the bottom of the helmet. The reason I took it off was that I had the flap in my face when I opened the helmet. During my next rides, I will put the flap back to see if air continues to infiltrate.
Otherwise, my experience with this helmet is very satisfying. Please note that I have always driven with the helmet plugged in. I have not had any fog or frost in the visor so far. On my next outings, I will test the helmet in snow dust by following my riding partner closer to see if frost or fog forms over time.
As you can see, I still have a lot of testing to do on this helmet before I can make my conclusions. It is the same with the other items in my 509 kit.
You can read my test articles for each of these items during this season on SledMagazine.com.