Ultimately you read about on every snowmobile forum.
Here's what I know and what I do NOT know
I know I like my sleds to be "stand out" shine every time and everywhere.
I know when I find a product that makes this satisfying task easier, I stick with it.
I do NOT know if you are the same or have the same borderline clean sled obsession.
I do know that a product by IPone called CleanRPolish comes in a "big boy size" spray can and makes cleaning a snowmobile easier with impressive results.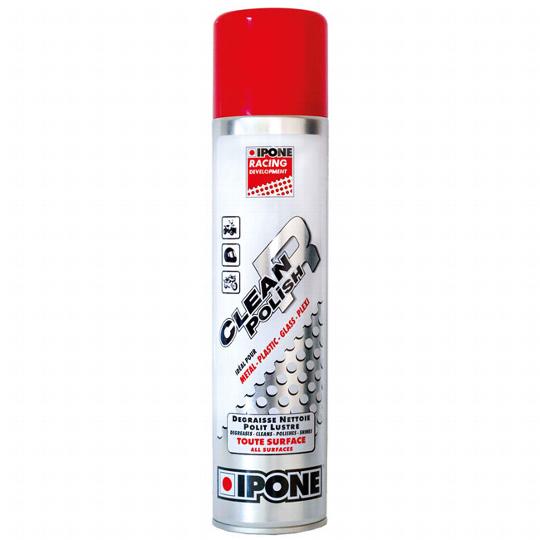 It's not only for some areas, it works great on all areas. Windshield, seat, aluminum, rubber, anything painted and anything plastic.
I do NOT know the best way or place for you to get IPone CleanRPolish.
I know it should be easier to find this stuff, but it is not as easy as it should be. If it was they would sell way more of it.
I know the entire line of high performance IPone products is distributed by Kimpex dealers and if you search for it on the inter web (and ignore all IPhone results), it will be well worth your time and effort to get some.
I know 1 jumbo size can keeps my sled looking mighty fine for a whole season.
I do NOT know if just 1 can will be enough for you, you may like it so much that you choose to use it on other vehicles. When you find it, get several or better yet a whole case of 12!
No mess, no streaking, no residue. Easy on, easy off, great shine. What else could you ask for?

IPone's CleanRPolish has become the official clean and shine product of the SledMagazine.com / Motoneiges.ca Columnist and Test Riders who choose to have their sleds shine like mine.
I know if you try it, you will be the next one to highly recommend it.