In Eastern Canada, we generally fall into two groups of snowmobilers. We enjoy our rides as "day-trippers" or as "saddle-baggers".
Home every Night
Most snowmobilers are just happy taking day trips. This usually means getting dressed in your kitchen, then firing up your snowmobile in your garage or shed. The time of departure depends on the group consensus but there is usually no rush. Lunch might include a trail cookout or grub at a local business or closest snowmobile Relais. The group can be any size for the day, but generally, these riders enjoy the same trails, stops, and distances. And everyone likes to be home that same evening.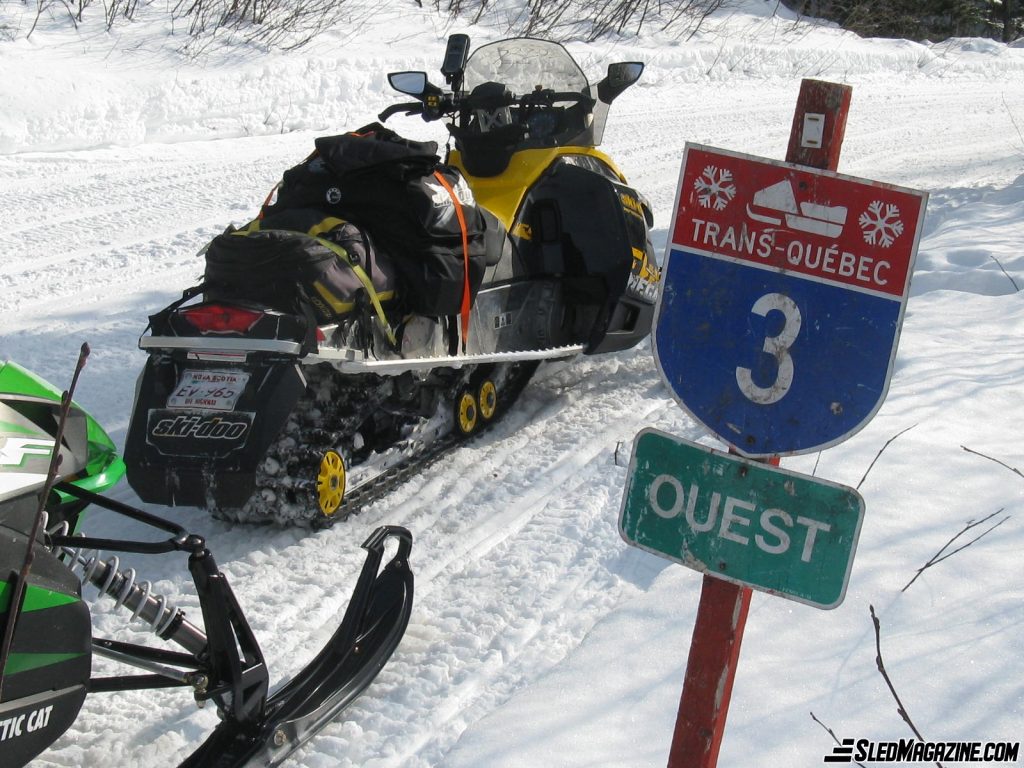 New Destinations
Other snowmobilers insist that trips must involve a set of saddle bags. These riders are the saddle-baggers who crave and seek many overnight destinations; thus carrying multiple sets of underwear and socks. Their rides involve a lot of packing, planning and organizing for their overnight trips to be successful. They crave new destinations away from home and quite often ride into a neighbouring province. Quebec and New Brunswick's trails have many examples of where their respective trails join at our shared border.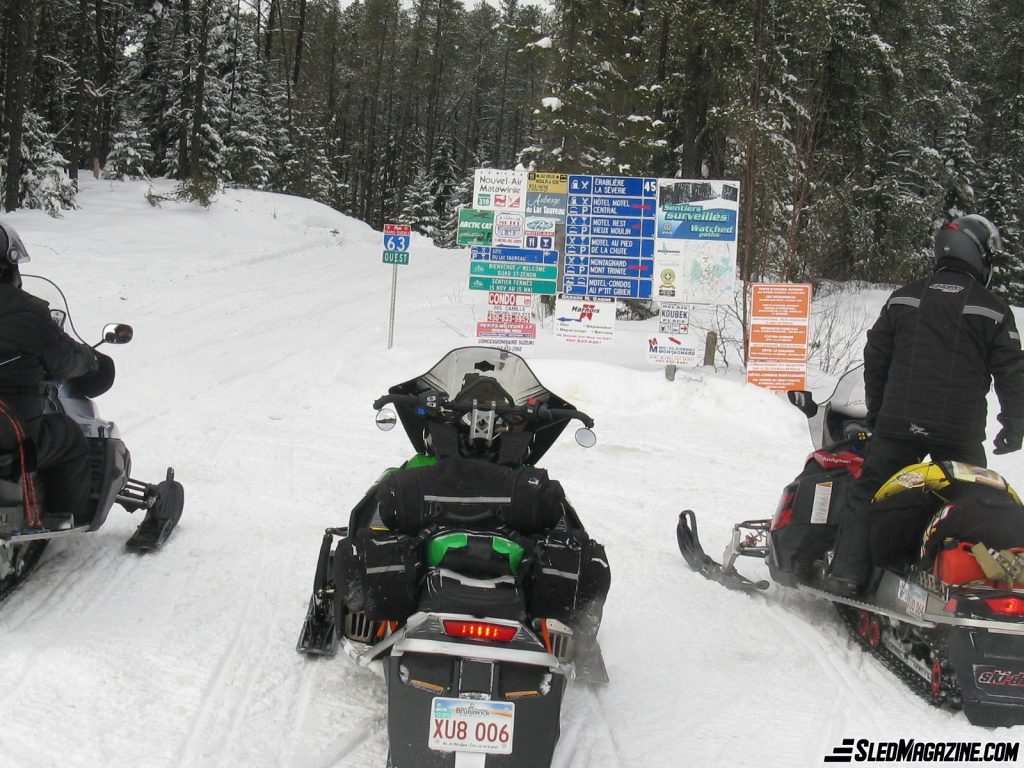 Recommendations before you Leave
If you have only been exposed to day trip rides but would like to explore the possibility of being a saddle-bagger, here are some broad recommendations before leaving.
Research. Plan the new destinations and the route that you want to go to. It is so much easier to organize a trip than it was just a couple of seasons ago. New Brunswick (

Motoneige NB

) and Quebec (

FCMQ

) both have excellent rider Map Apps. These applications allow you to confirm the trail distances and trail numbers between your chosen destinations. The apps show you where fuel is available and will display multiple options for places to eat and finally sleep.
Start small. Maybe just plan a single night away on your first overnight trip. In this way, you can start on the trails you are familiar with near your home and then just go a little beyond those trails to a few new trails you have never ridden before. In other words, combine a little of what you already know with what is new to you.
Plan. Your first saddle-bagger trip should ideally be with someone who has done it. Experience is not absolutely necessary but with the right riding companion(s) it keeps you more relaxed. They already know what you will need to learn and find on your ride. All saddle-baggers grow to know three essentials; where to eat, where to fuel and where to stay. These essential services when easily accessed by snowmobile make this long-distance riding an awesome experience.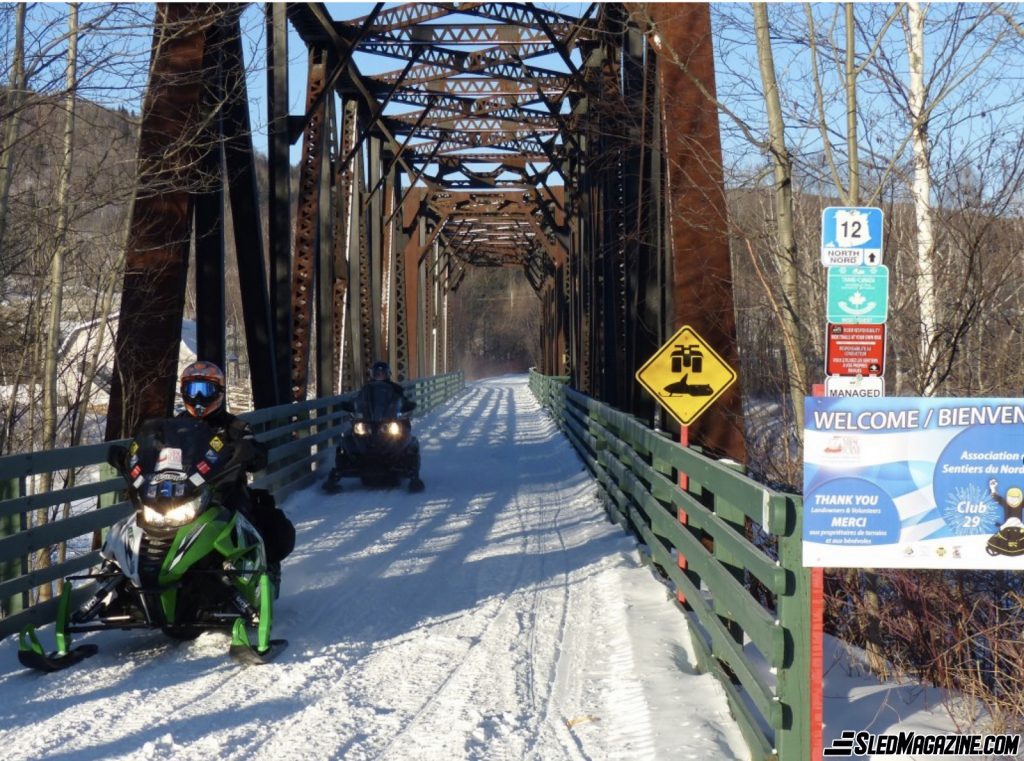 Saddle Bagger: ride with a capable experienced leader.
Every ride needs a leader who is aware and respectful of the group. It is important that everyone in the group has similar aspirations on any ride. Stopping enough or too little, riding compatible distances at compatible speeds and ensuring you eat before everyone is too hungry is important. Most important is having someone who knows where the fuel stops are. These essentials on any trip all fall into the responsibility of the group's leader.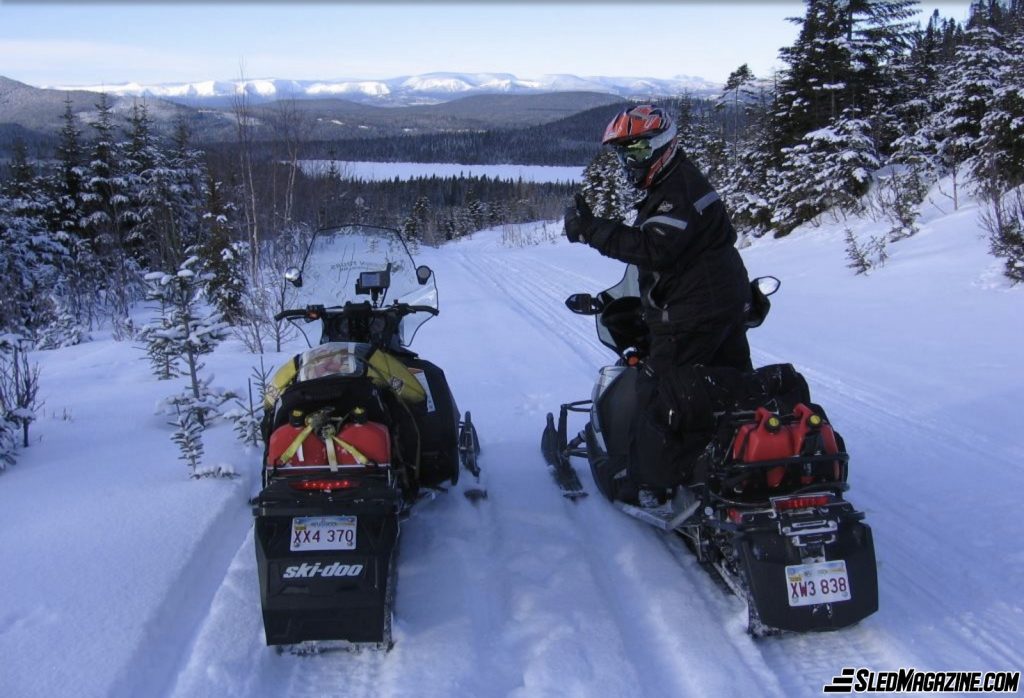 A great group leader makes all ride aspects happen no matter what type of trails you love and enjoy – for both day trippers and saddle baggers. Enjoy both types of rides this winter.
Click here to read our most recent articles: