Every year, the excitement is at its peak when new products are presented in the wonderful world of snowmobiling. This period is usually from mid-February to early March. The manufacturers present their products one after the other and we sit on the edge of our seats to learn about their innovations.
Sometimes our minds are filled with questions about some of the decisions made by the manufacturers, but for the most part, we are very happy with what is being offered.
A little flashback…
For a moment, let's go back in time to the presentation of the new 2021 Ski-Doo models in February 2020. Thirty days after launching its new Summit 850 Turbo on a mountain top in Idaho, Ski-Doo unveiled the rest of a super-exciting 2021 snowmobile lineup in a tropical environment that is diametrically opposed to snowmobile use. Showcasing new suspensions, new advanced technologies, a gauge that includes GPS mapping, a massive Gen4 chassis extension and more at a swanky resort in Cancun, Mexico.
Among those new features, Ski-Doo unveiled an all-new Rotax 600 EFI engine for select entry-level models. The new powertrain promises easier starts, less maintenance and quieter operation than the two engines it replaces, marking the end of carbureted snowmobiles for Ski-Doo. This new engine retired the good old fan-cooled 550 engine as well as the Rotax 600 carbureted engine. Since 2005, this engine has been used for many years in the 500 SS snowmobiles, which was confusing at the time because it had a displacement of 597cc.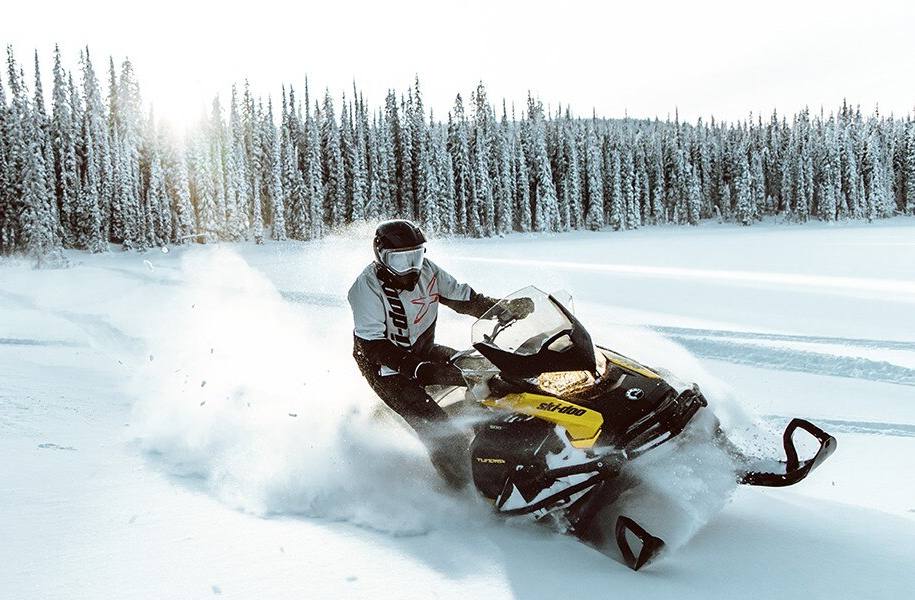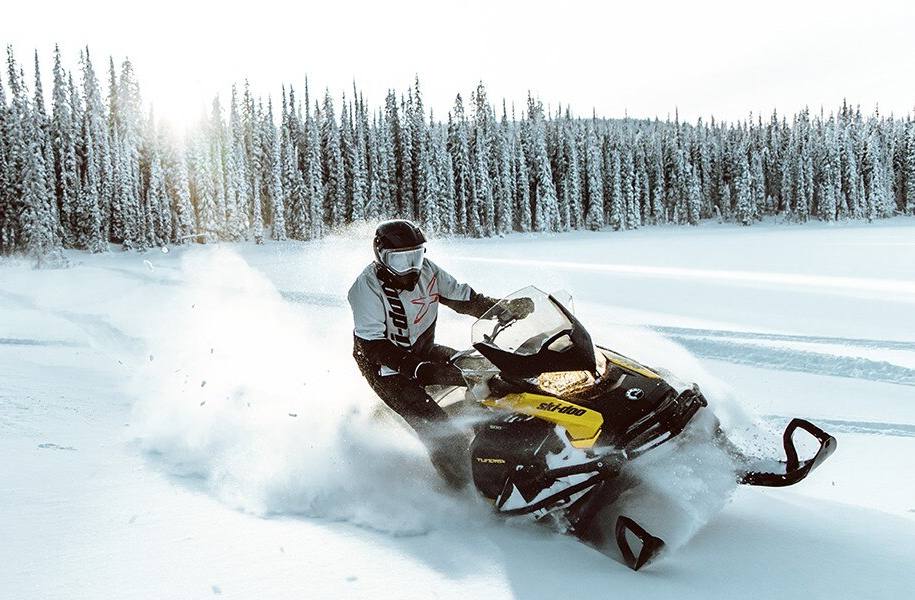 This decision to develop a new engine was based on the standardization of the REV GEN4 chassis for all Ski-Doo models as of 2021. Therefore, according to the designers, the two retired engines were not compatible with the current generation chassis. Ski-Doo REV Gen4 snowmobiles have been turning heads and winning the hearts of enthusiasts since their introduction in 2017. The platform completely transforms the riding experience by making the snowmobiler's experience of the vehicle's dynamics easier and more natural, resulting in greater comfort and lower fatigue levels .
What!! Only 85 HP!
This new engine surprised us by its relatively low power output….. We wondered about this aspect, because usually, manufacturers develop new engines in a spirit of upward intensification. Maybe Ski-doo wanted to go against the grain for once after all?
All in all, this engine showed promise after studying its specifications. The old adage that an internal combustion engine is nothing more than an air pump can be illustrated graphically. However, the design of this new engine was based on the Rotax 600R E-TEC, which itself was developed from the Rotax 850 E-TEC.
Obviously, the 600 EFI engine is built on the same crankcase, crankshaft and cast cylinder. The big change is the replacement of the complex and expensive E-TEC direct fuel injection system.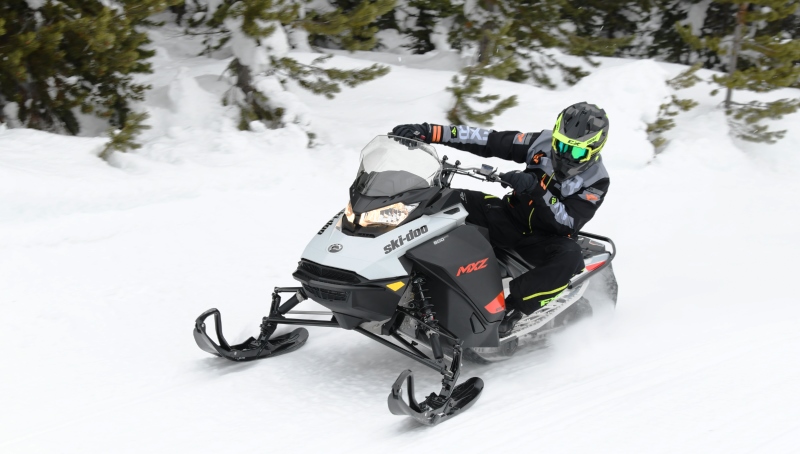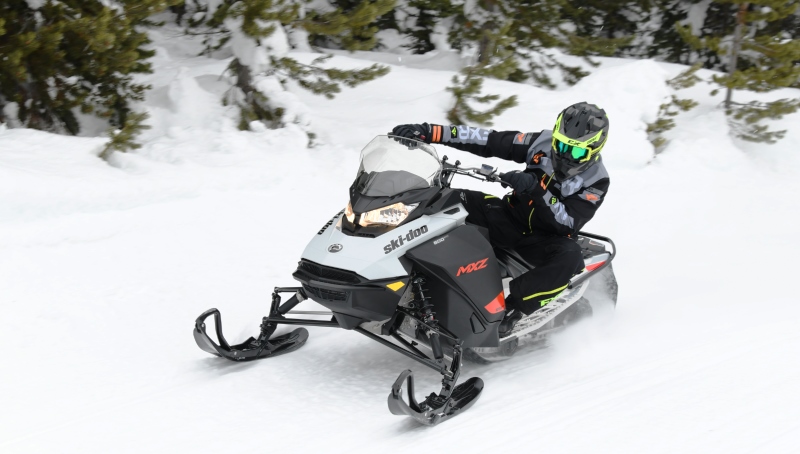 E-TEC injects fuel directly into the combustion chamber from the head-mounted injector after the rising piston closes the exhaust port. The 600 Sport EFI introduces fuel into the throttle body located outside the combustion chamber and recovers this fuel from under the piston, to the transfer ports and into the combustion chamber.
How does this engine perform in a trail situation?
After digesting the announcement of this engine, wasn't it a good idea to try it out before making any judgement on the annoyance it could cause by an insufficient (preconceived) supply of power. The first laps of the track at that year's SnowShoot surprised me greatly. It was an instant "WOW"!
The questions were flying around in my head: how could they mislead us by announcing an 85 HP delivery? Why didn't they simply copy another manufacturer's process and not disclose this information? We would probably have been able to make a prediction.
After analysis, I concluded that the designers simply sprinkled their magic dust and probably found the perfect fit with the P-Drive pulley. The result is a snowmobile that responds to every throttle stroke with aplomb and confidence.
One fact also remains, the weight of the MX Z Sport with the Rotax 600 EFI is greatly reduced compared to the MX Z XRS with the Rotax 850 E-TEC.  About 50 lbs makes a big difference and experienced snowmobilers will agree.
Fuel consumption.
Visits to gas stations are relatively the same as its liquid-cooled predecessor. There is no doubt that it becomes more greedy when riding with other snowmobilers with more powerful mounts. The conclusion is very obvious on this aspect.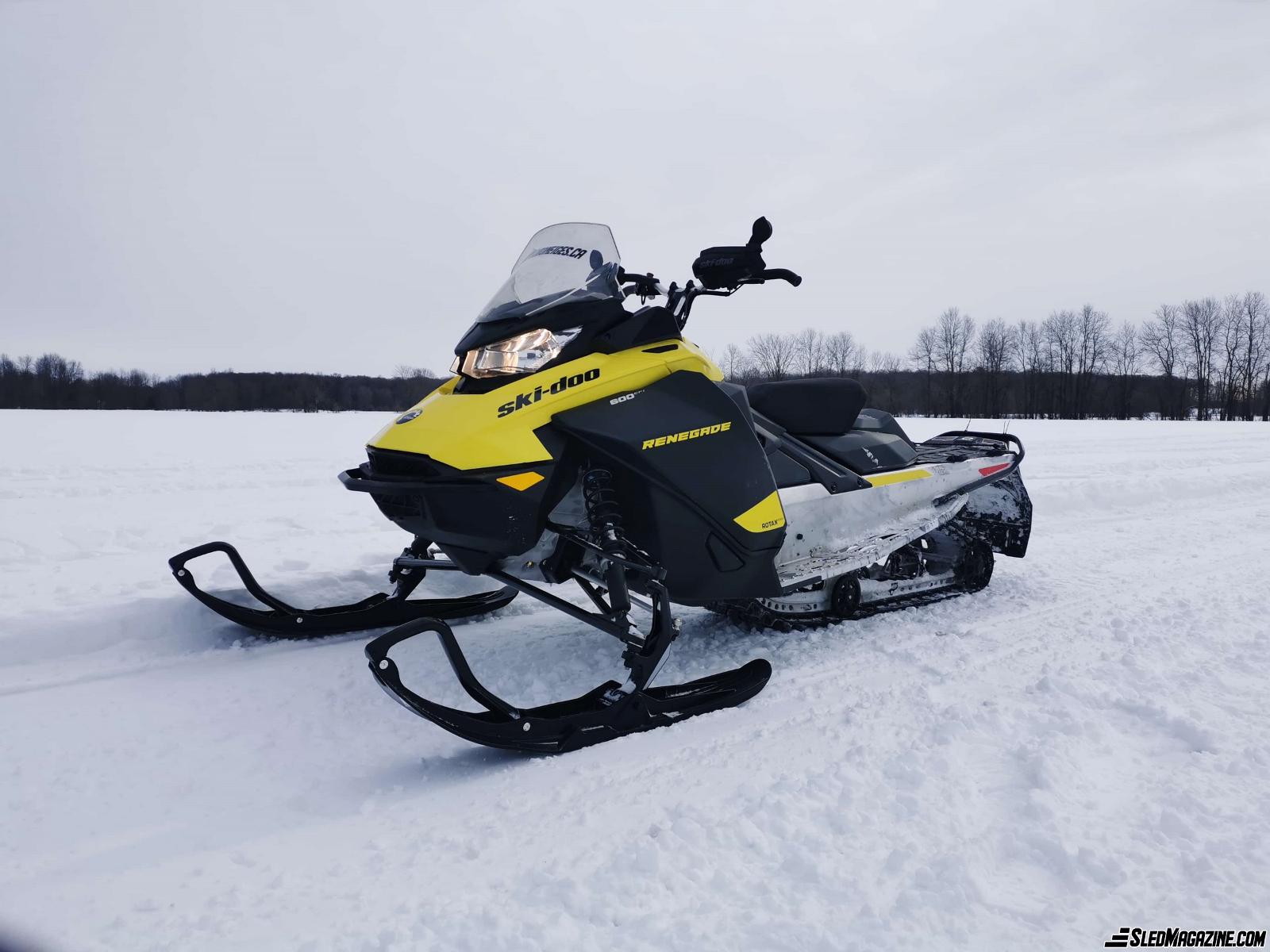 Long term reliability?
It's still too early to say for sure about the long-term durability of this new engine. We hope it will be as durable as the one it replaces. I loved the Rotax 600 carburetor, as it was a soldier always ready to fire and attack the trails. However, one fact remains, the 600 EFI picks up several engine components that make more power than this one. On paper, the Rotax 850 E-TEC is almost its double in this department.
After having ridden a full season with an MX Z Sport equipped with this new 600 EFI engine, I can say with confidence that this newcomer will be around for a long time in Ski-Doo's entry-level snowmobiles. If you are still unsure if a Ski-Doo snowmobile equipped with this 600 EFI engine would live up to your expectations, I can say loud and clear that it will make 95% of snowmobilers happy… and I am definitely one of them.