Polaris snocross racer and snowmobile freestyle star Levi LaVallee has been named one of the 50 Most Influential People in Action Sports on the ESPN X Games website. This puts him in the company of legendary action sports stars such as surfing champion Kelly Slater and motorsports star Travis Pastrana.
The honor comes just three weeks before LaVallee competes on his Team LaVallee Polaris IQ® Race Sled in the 2013 X Games in Aspen, Colorado. LaVallee has won seven X Games medals in multiple snowmobile disciplines, including snocross racing, Speed & Style, Best Trick, Hillcross, Knock Out and freestyle.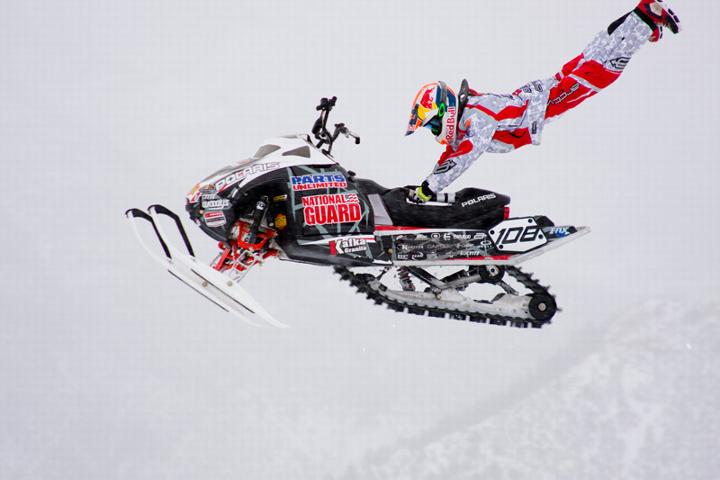 LEVI LAVALLEE
LaVallee was listed as number 19 among the 50 top influencers honored on the X Games website (xgames.espn.go.com). The top three influencers listed were legendary surfing champion Kelly Slater (No. 1), motocross freestyle star Travis Pastrana (No. 2) and snowboard champion and Olympic gold medalist Shaun White (No. 3).
In the 2009 Winter X Games Snowmobile Best Trick competition, LaVallee cemented his place in action sports history by becoming the first person ever to attempt a double backflip on a snowmobile. He completed the two revolutions but was bucked off the seat of the sled upon landing.
He put his name into the action sports record book on New Year's Eve 2011 when he soared across the San Diego Bay on a Polaris snowmobile and set a motorsports distance jump record of 412 feet.