I had the opportunity to throw a leg over the new 2023 Arctic Cat Riot 9000 turbo at this year's Snowshoot. This sled is a ton of fun with so many things to love I believe it to be one of Arctic Cats best offerings for this year's Snowshoot.
This Sled has the 998 cc turbocharged triple making 200hp and you get to feel all of it. It really has great throttle response and pulls like an absolute freight train. The power is so much fun right of the start you are able to lift the skis of the ground with very little effort. The power is also smooth and manageable making the sled very easy to ride for long distances or short drag races. Our test model also had the Atac system which allowed us to switch between soft, medium and firm while going down the trails. We played with this feature, and it did make a difference in the feel of the sled however once we found the setting, we liked it pretty much stayed in that setting. The ARS 11 front suspension shines on the trail it feels planted in the corners and helps the sled track straight while under power.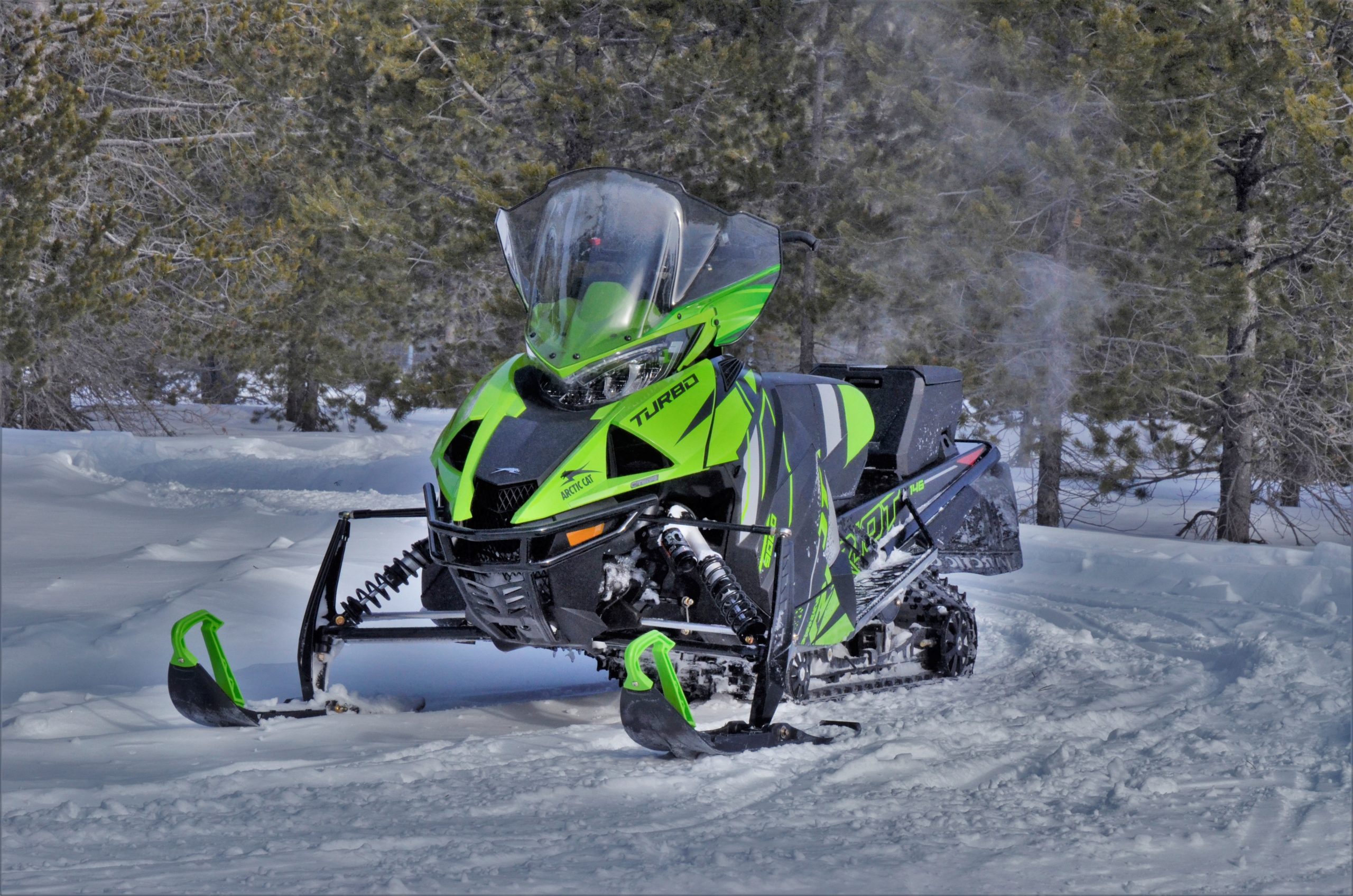 The power steering on the sled is a standout feature. It functions perfectly and honestly makes other sleds that don't have it feel old, and outdated. I really love how it takes very little effort to steer at slow speeds yet is still confidence inspiring at high speeds. I wish all sleds had this steering it makes the sled a joy to ride. The power steering allows you to ride for multiple hours and multiple days without feeling sore or tired. Arctic Cat has this system perfected and combined with the turbo charged triple made for a really great combination.
The Riot 9000 is technically a crossover sled which I would disagree with. I found this to be one of my favorite trail sleds tested but would not want to sidehill this machine. I don't believe this sled would shine in the powder and would be best suited to stay on the trails. The longer track does improve the on-trail experience and helps control the power when things get rowdy.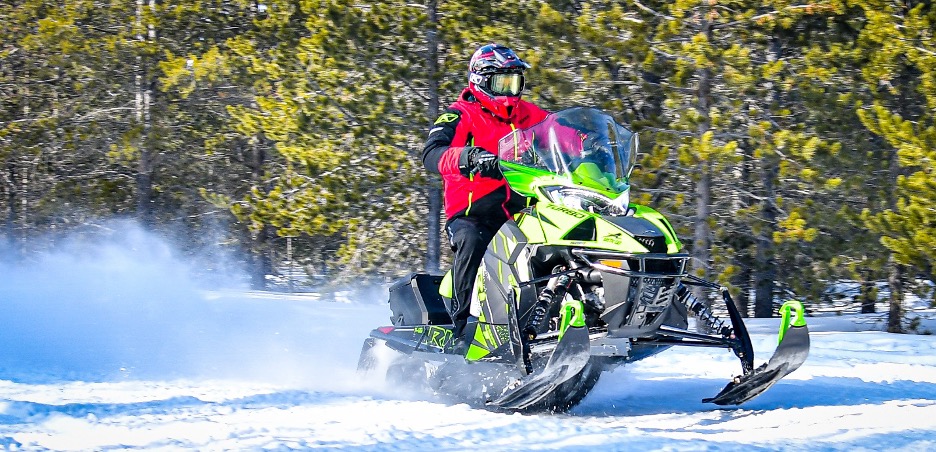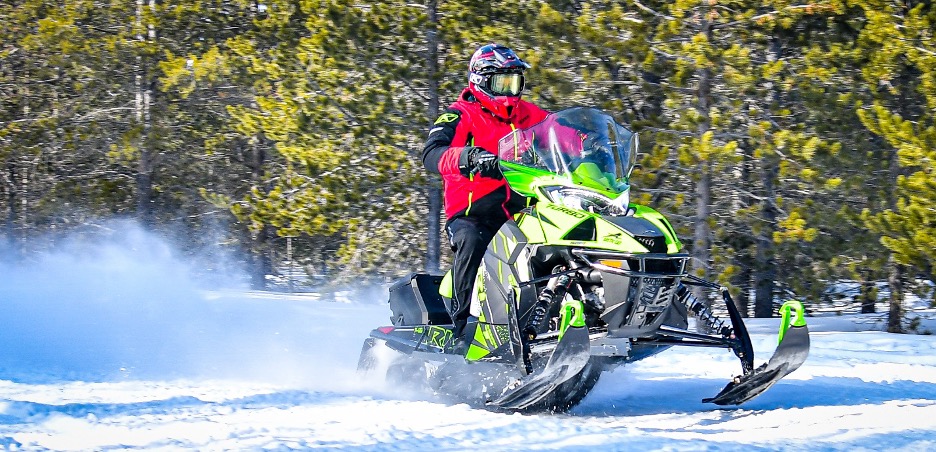 If I were shopping for a trail sled this year the Riot 9000 would definitely be at the top of my list. I couldn't stop smiling every time I hit the throttle. This sled has the fun factor. It also performs extremely well on the trail the entire package is great. The engine works seamlessly with the ARS front suspension and the ATAC adjustable shock system allowing each rider to tailor the machine to their liking. Once again if you have never tried power steering on a sled I highly encourage you to do so it is an absolute game changer.