Yamaha Motor Canada Expands Collaboration with Camso to Include Dirt-to-Snow Bike Conversion
Yamaha Motor Canada is proud to be expanding its collaboration with Camso to provide dirt bike riders with an extended riding season.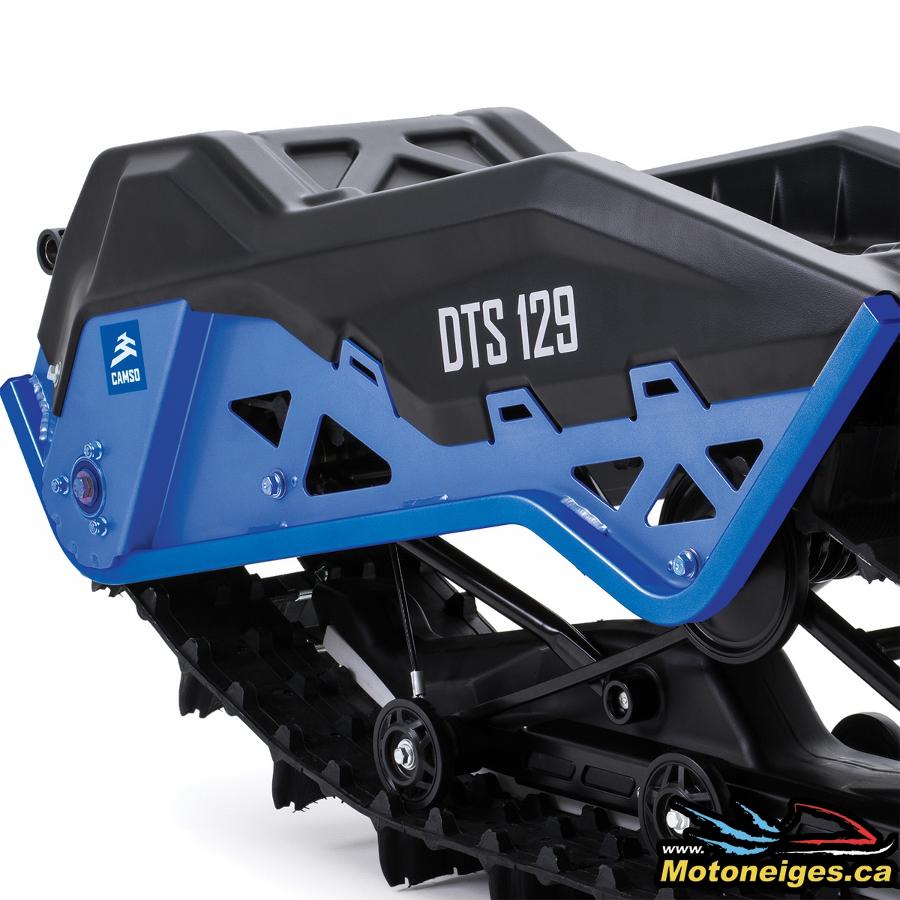 Conquer deep snow and go where your off-road motorcycle has never gone before. This lightweight and high-performance dirt-to-snow bike conversion system delivers the off-road motorcycle agility you love.
"Yamaha Motor Canada and Camso enjoy a very positive relationship in support of our customers, we are pleased to expand more innovative opportunities with our announcement of the Camso DTS 129 dirt-to-snow bike conversion kit" said Peter Smallman-Tew, Vice President, Sales & Marketing, Yamaha Motor Canada Ltd.
This system quickly converts your Yamaha WR450F to a snow-eating beast and back again allowing for year-round adventures with motocross agility and snowmobile performance – perfect for deep, off-trail riding where manoeuvrability, speed and technical lines through trees are key.
Rear brake system comes pre-bled for quick conversion, while brake rotor and pad design offer consistent braking and less ice build-up
Adjustability and predictability allows riders of all levels to enjoy
8" wheel track tensioner provides a 2 HP efficiency gain and better low RPM traction control
Shock calibration allows better compression and rebound in rough trail conditions • Aluminum side rail reinforcement reduces weight while providing better rail support
Adjustable limiter cable allows riders to change the ski pressure
Ski runners improve stability in rough conditions and giving a better side grip feel in deep snow
Track measures 12.5" x 129" x 2.5"
Unique ski design with an improved rubber shape and rigidity
Building on this collaboration, Powersports enthusiasts will be able to purchase the Camso DTS 129 through Yamaha Motor Canada's authorized dealer network. Yamaha Motor Canada is excited to offer several accessories to enhance your winter riding such as Grip Warmer Kit and Hand Shields. For more information and a full listing of accessories for the WR450F, visit www.yamaha-motor.ca.