Fellow snowmobilers,
Yamaha Canada asked me to test their new FUEL helmet by FXR ® equipped with an electric shield. So, it is with pleasure that I present here my comments after over 2 000 km with this helmet on my head.
Wow! Right at the opening of the box, its very nice look hits me. The grey graphics on black background are very stylish despite a plain design. The electric shield features UV filtering and distorsion free vision. The plastic is anti-scratch. A built-in tinted sun shade can be easily flipped down even by cold weather. When I was putting on the helmet, I noticed that the field of vision was very good and that it was very comfortable.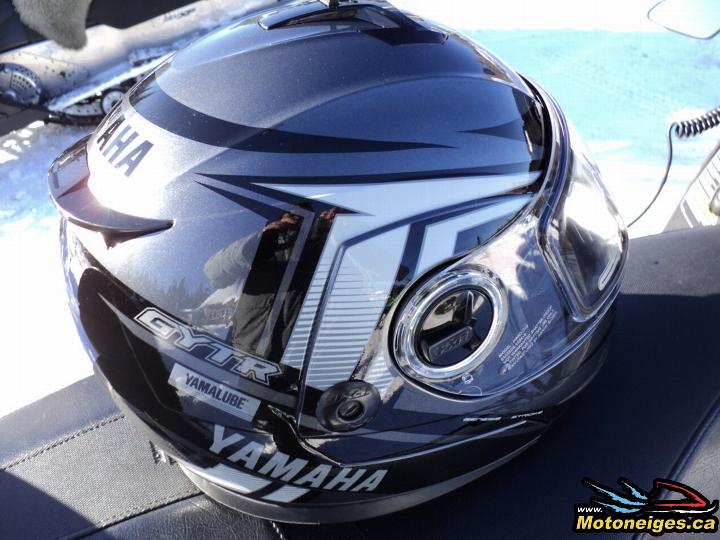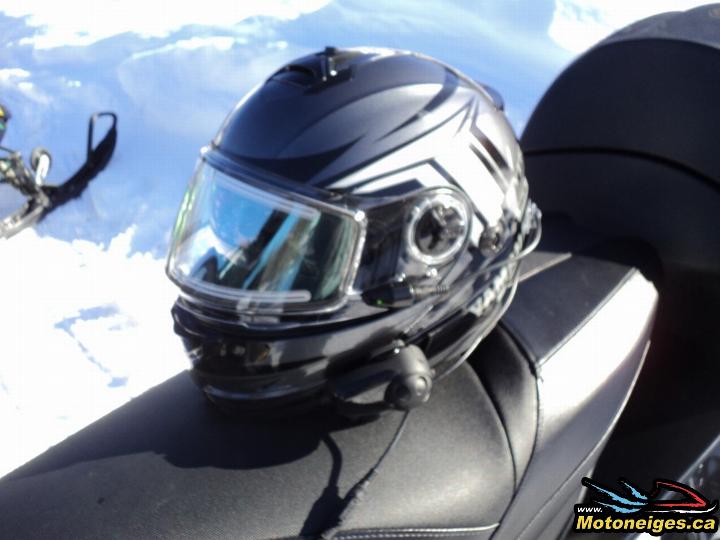 The polycarbonate shell with Dual-Layer EPS Liner offers increased impact absorption and is still lightweight (1 680 g). Two air intakes are integrated, one at the chin and the other on top of the helmet along with an air outlet at rear. The face shield opening button is located under the chin bar and is easy to use even with snowmobile gloves on.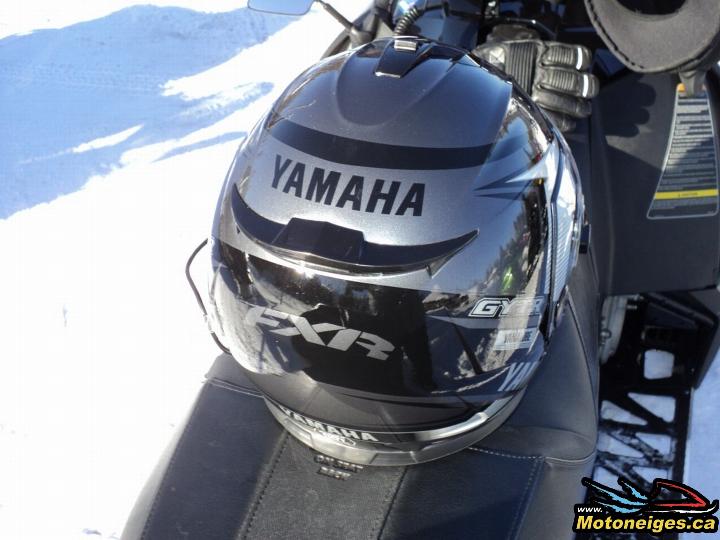 The liner can be easily removed for cleaning. Its dual layer design with adequate vent makes it very comfortable. Two pockets allow you to insert your communication system speakers against your ears. The breath deflector and the chin skirt are easily removable. The retention system of the strap is easy to use. Thanks to its smart design, we do not freeze our fingers at –20 °C.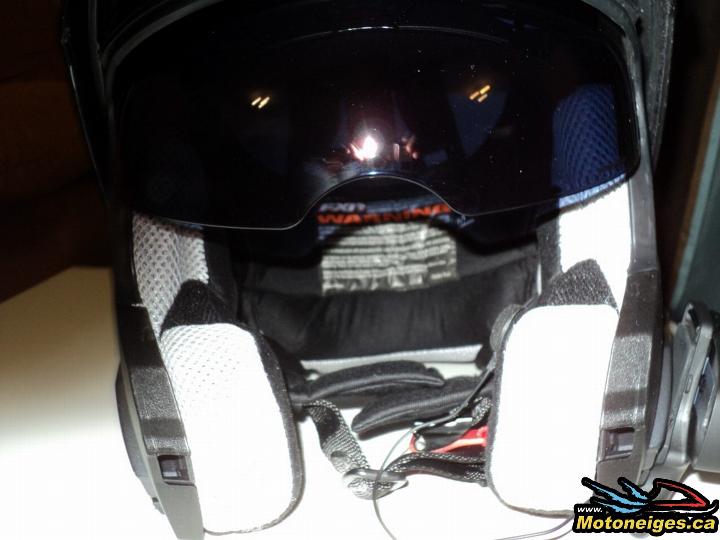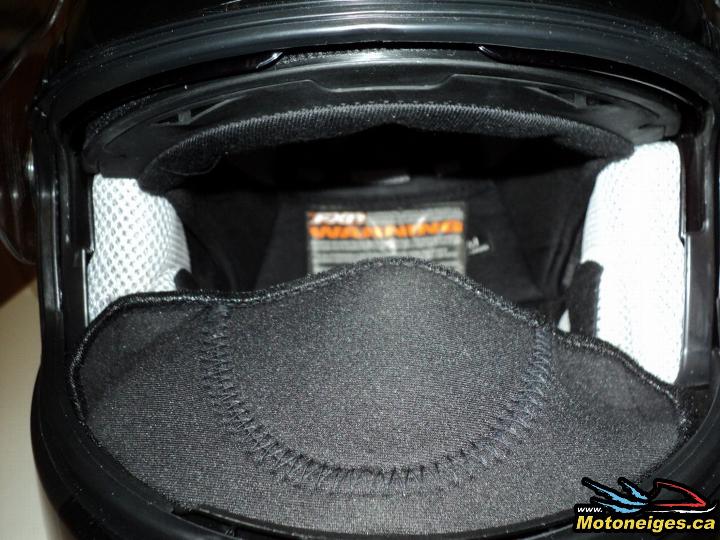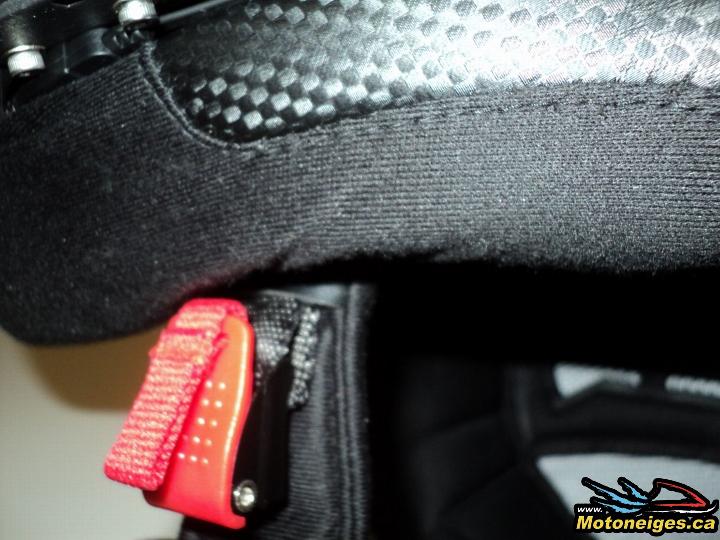 As I often test helmets during a season, I am used to proceed to many adjustments for my best comfort. This is actually the case with the depth of this helmet in order to avoid blocking my view. The only inconvenience of the YAMAHA FUEL HELMET BY FXR® is its breath box. Take it off, you will solve the problem and you will appreciate this helmet.
Conclusion
I recommend this very nice Yamaha-style helmet. It will provide you safety and comfort and is easy to attach. Moreover, it will keep your brain warm. Enjoy your rides!
Jacques Turgeon