What to bring for a safe snowmobile ride
If like me you have been snowmobiling for years, you have likely experienced many unexpected adventures. These can be amusing stories that we share with our snowmobiling friends, but other times the adventure is a close-call and could have ended in disaster. In either scenario, the outcome was likely positive because we or another snowmobiler came prepared with the right item or equipment to save the day.
I'm the kind of person who likes to be ready for anything the world has to offer, just in case. After all these years, my friends have come to rely on me (though they won't admit it!); when a situation arises I'm the one they turn to. Some may say I'm paranoid, but when you are in a difficult situation -the type I would wish on no one- you will hopefully remember my advice. Let me share my list of essentials for any snowmobile ride:
The day trip
Begin with a visual inspection of your snowmobile. It takes little time but can save you from many bad surprises later.
Make sure you have all basic spare parts on hand: a belt, spark plugs, fuses, booster cables, and jumpstart set since today many snowmobiles use electric starters.
Bring the basic tools provided by the manufacturer, multi-tool pliers (very handy), and a small folding saw in case the trails are obstructed by branches.
Always keep with you your access passes, proof of insurance, and driver's license as well as any relevant trail maps. Your cell phone should also have the Motoneige 2018 app.
I always recommend snowmobiling with others. There is safety in numbers.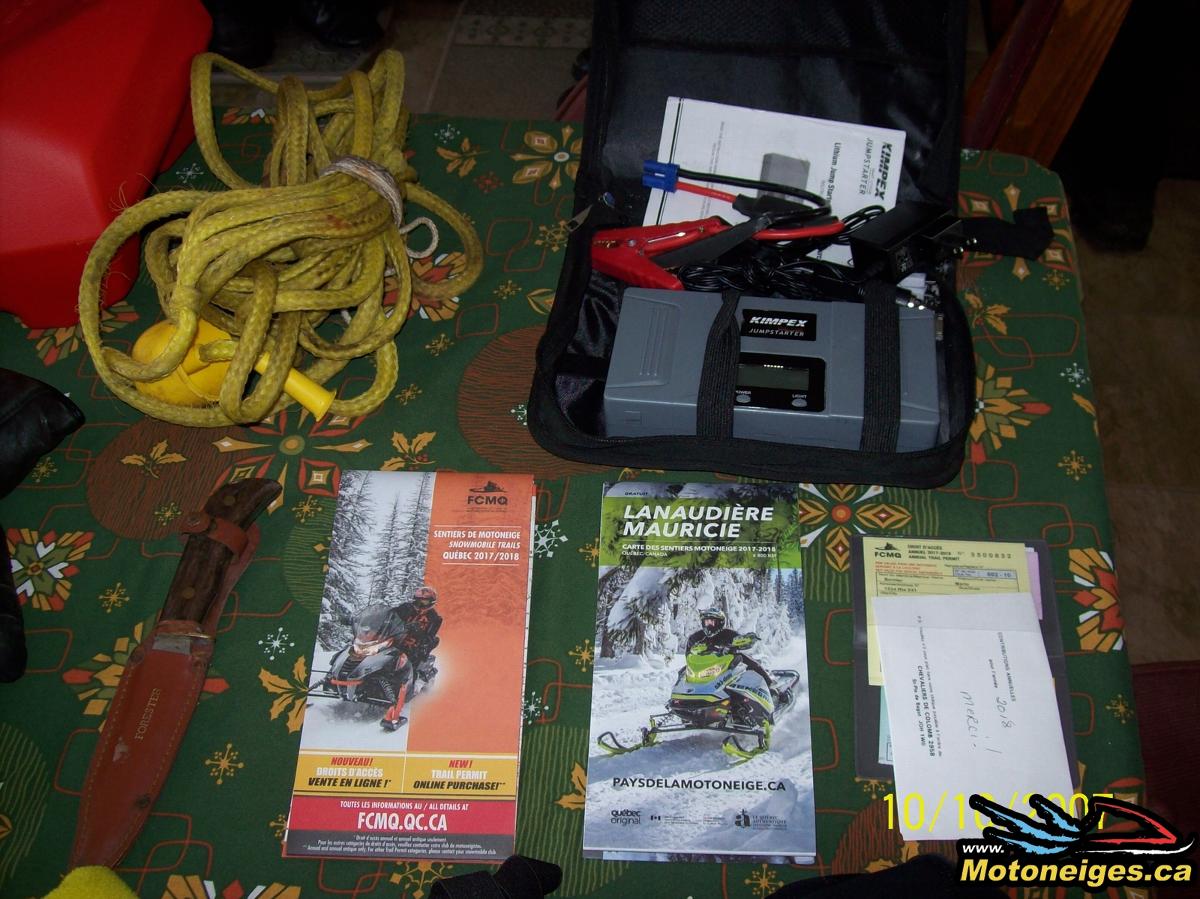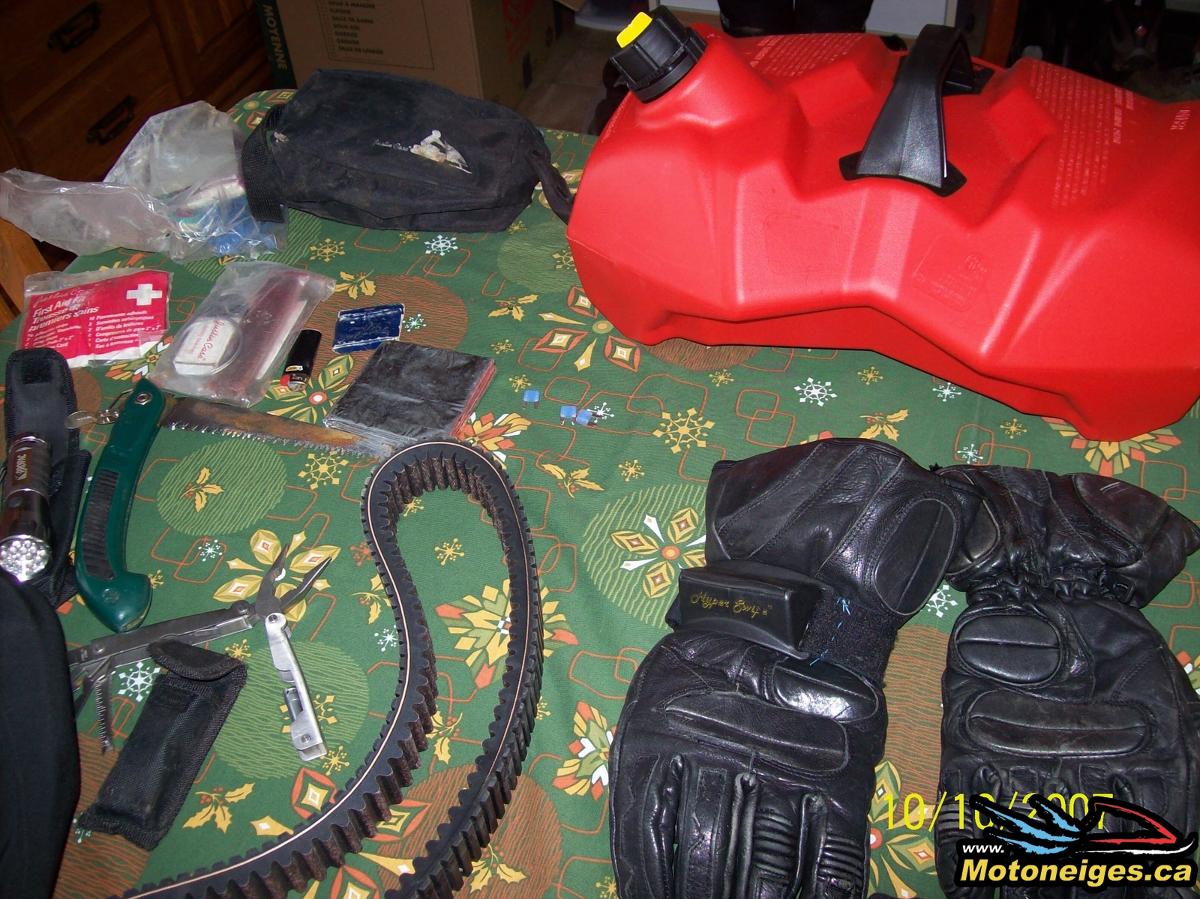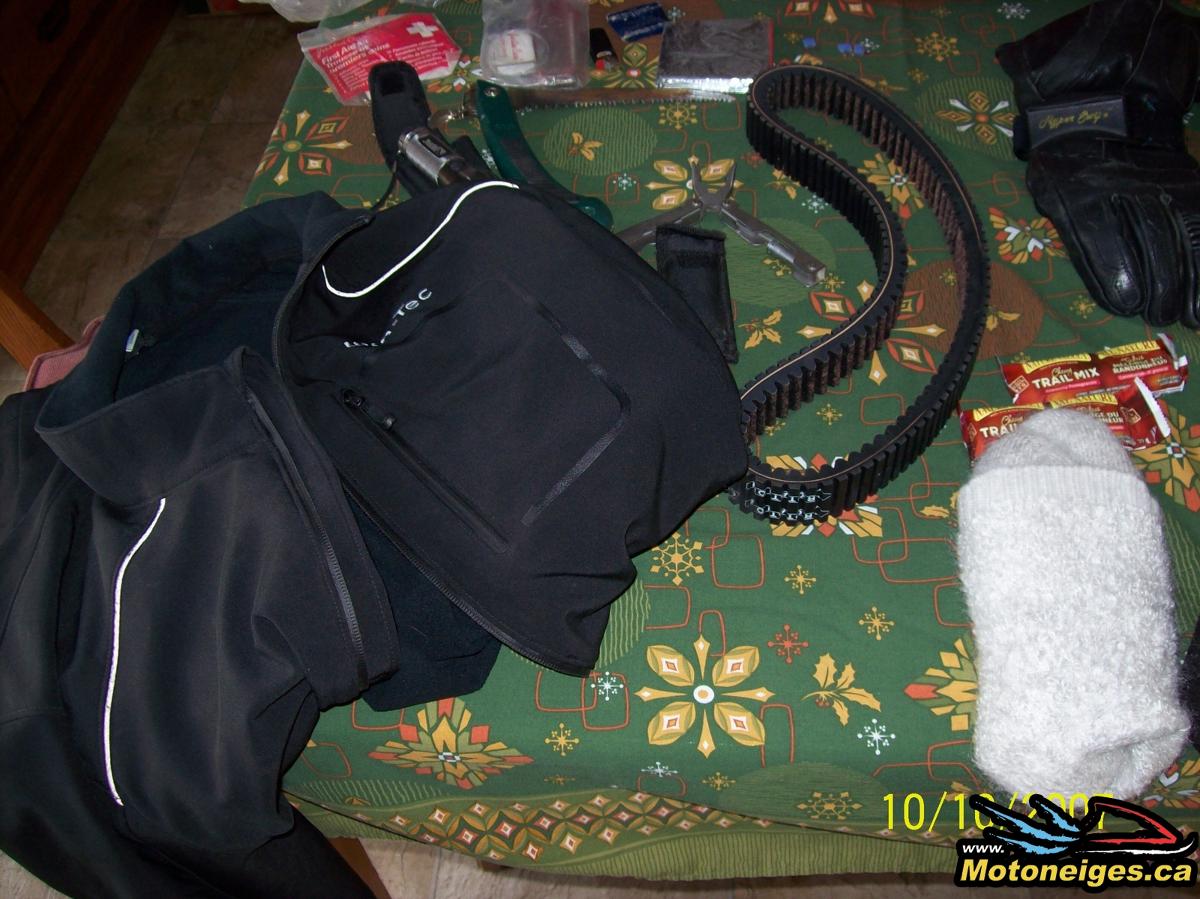 The multi-day trek
The cold is your worse enemy so make sure to bring extra gloves or mittens, warm socks, undergarments (liner or fleece), and ski-mask.
If you breakdown in an isolated area, you will be happy to have a lighter or some matches and firestarters to make a fire, some extra fuel, and granola bars or nuts to stave off hunger.
An aluminum blanket to fight the cold can be purchased in all outdoor equipment stores.
The items described here are what I bring to ensure my safety, but some of you will likely have other great ideas. Snowmobiling is a sport that comes with its own risks. Always keep in mind that snowmobiling should always take place in a safe context in the respect of other drivers and the environment. Enjoy the season!