One of the most vital positions within any motorsports sanctioning body is the PA announcer, the person in direct contact with fans, sponsors and teams.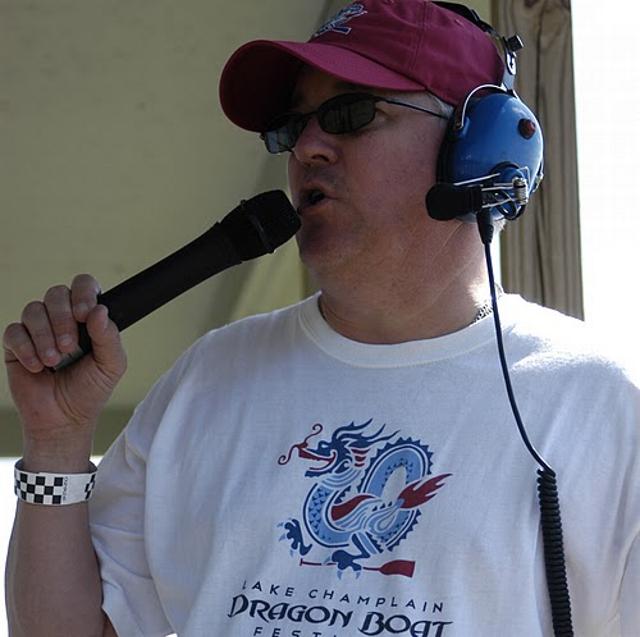 With snowmobile racing, those fans expect to learn all about who they're watching and what goes on behind the scenes. Spectators want plenty of information, yet without the technical jargon.
For fans of the East Coast Snocross (ECS) circuit, that information and more will come booming out of a world-class PA system as veteran radio and motocross announcer Jamey Magowan joins the team for 2011-2012. Magowan, 53, a resident of Winooski, Vermont, has over 10 years of experience in radio and four years of experience announcing motocross for the Vermont Motocross Association.
"I'm very excited to have Jamey on the microphone for us this coming season," said ECS General Manager Shawn Longbook. "He has a fantastic voice, years of experience in racing and his high energy level should be a good fit with our sport. We all look forward to hearing him call the races and inform our fans about what goes on inside the exciting world of snocross."
Magowan will have his first opportunity to fire up the PA equipment on Saturday and Sunday, December 10-11, at the beautiful Burke Mountain Ski Resort in East Burke, Vermont. The anticipation of his snocross debut is easily heard in Magowan's voice.
"After seeing the exciting debut of snocross in Plattsburgh, NY, last January, my interest in the sport has exploded," Magowan said. "I know many of the riders through my work in motocross, which will help as I learn the flow of a snocross weekend. I've already started studying as the season gets closer, and look forward to this challenge a great deal. Being a part of such an exciting sport will be both rewarding and a great source of pride."
East Coast Snocross would like to extend a sincere thank you to Billy Curtis, of Athol, Mass., and his partner Kenny for their service during the 2010-2011 campaign. Billy and Kenny made a strong effort for our inaugural season, and those efforts were greatly appreciated. We wish nothing but the best in their future endeavors.
East Coast Snocross is the sanctioning body for snocross competition in the northeastern United States. ECS is the eastern affiliate of the International Series of Champions (ISOC), owners and operators of the AMSOIL Championship Snocross Series (ACSS) and several regional circuits in the upper Midwest.
For more information, visit ECS online at www.eastcoastsnocross.com.