Sharpen correctly for your safety
Christmas time is a great time for families to gather. During my visit at my parents', I used this opportunity to try a product, the BiteHarder, on the snowmobile owned by another enthusiast, my father.
My father owns a snowmobile since 1973; this season, he pilots a 2015 Grand Touring SE 1200 cc with 8500 km on the odometer. So, it is a good opportunity to test the BiteHarder carbide runner sharpening tool in order to improve his riding safety.
The tool instructions say that we can use it without removing the runners, but it seemed easier for us to use the tool after removing the skids, since the runners had never been sharpened and that it was the first time I was using the tool.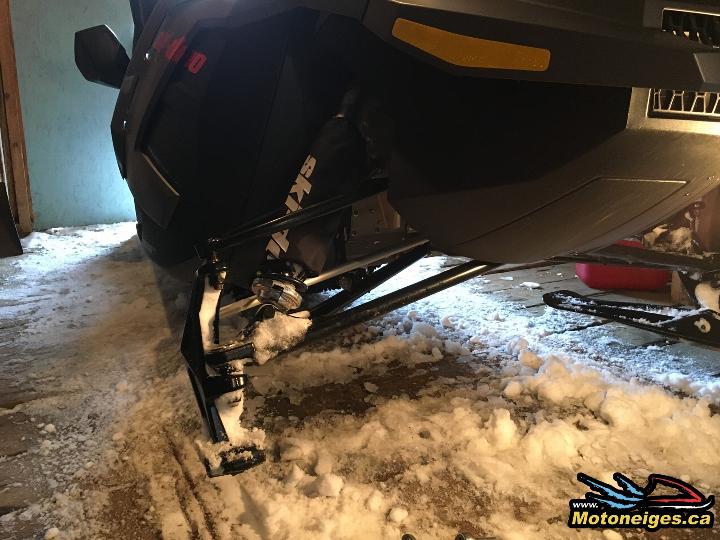 I set the BiteHarder on an electric drill, but it can be used with a pneumatic tool or a cordless drill as long as it is set at the fastest speed and it can accomodate a ¼ in./0,64 cm shank. I applied a slight pressure on the runner during about 20 seconds in a back and forth motion; I had to do it a few times more to get the proper result. It is impressive. The performance of the runner on hard surfaces will be highly improved and riding will be safer.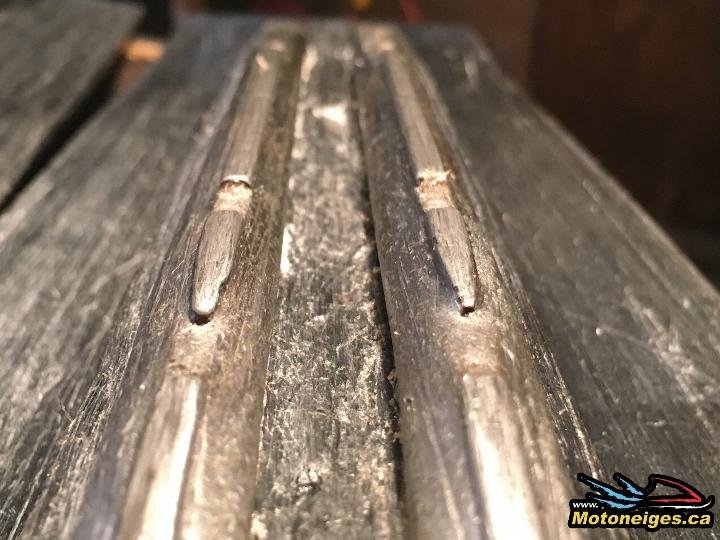 Before sharpening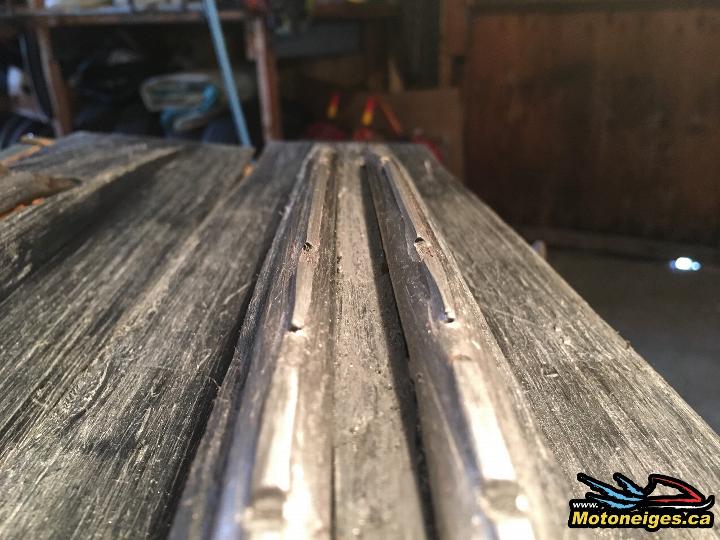 After sharpening
Following this test, I positively recommend this product to be used on a regular basis. It will really improve snowmobilers' safety. I would like to thank our partner BiteHarder, for the opportunity to test this tool. For more details, please visit www.biteharder.com .
Enjoy great rides!