The K-trail trailer, the snowmobilers' trailer
Living in southern Quebec, I often have to put my snowmobile on a trailer because of Mother Nature's whims. Having a good trailer is essential, this year I had the K-Trail trailer from SledMagazine.com for my trips.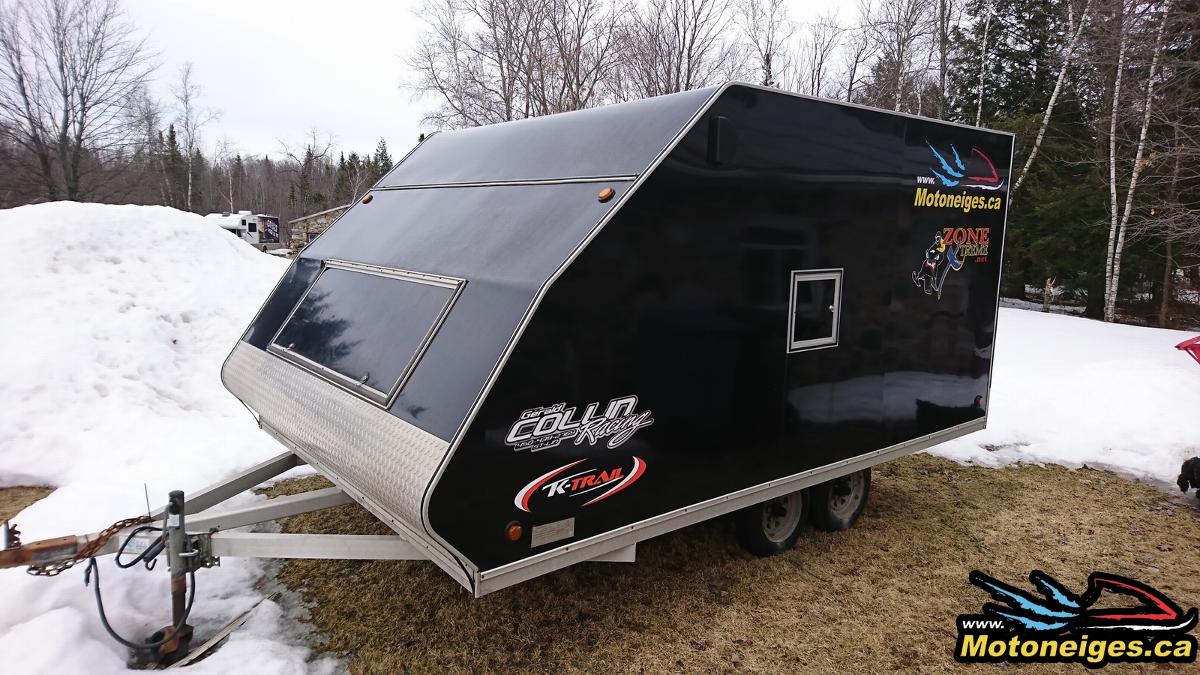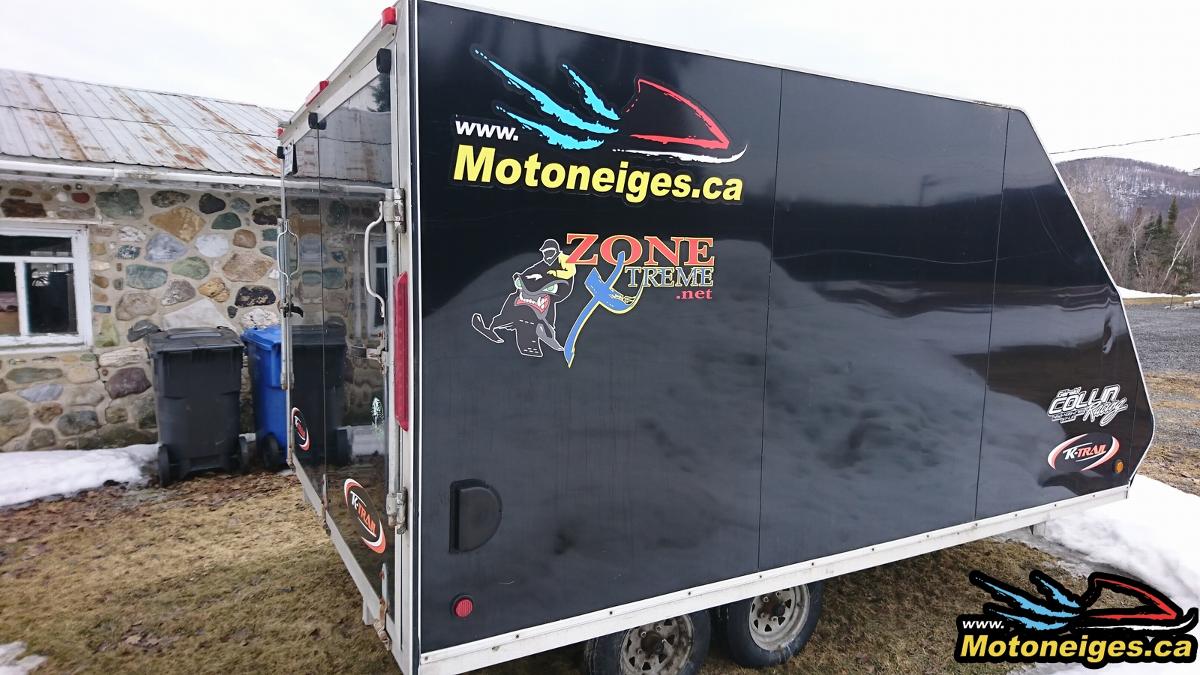 This trailer has excellent handling on the road, it is robust. It is easy to put your snowmobile on because of the door which is a wide opening ramp that facilitates access. The front door gives easy access to the ski bars that hold the sled securely.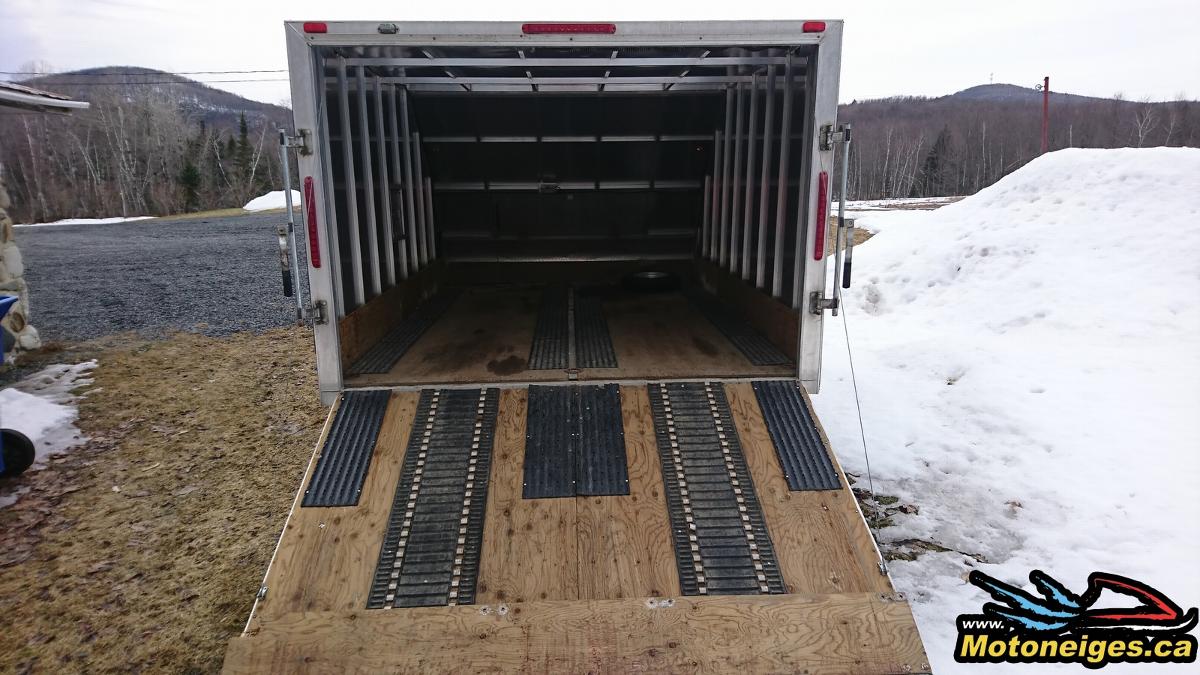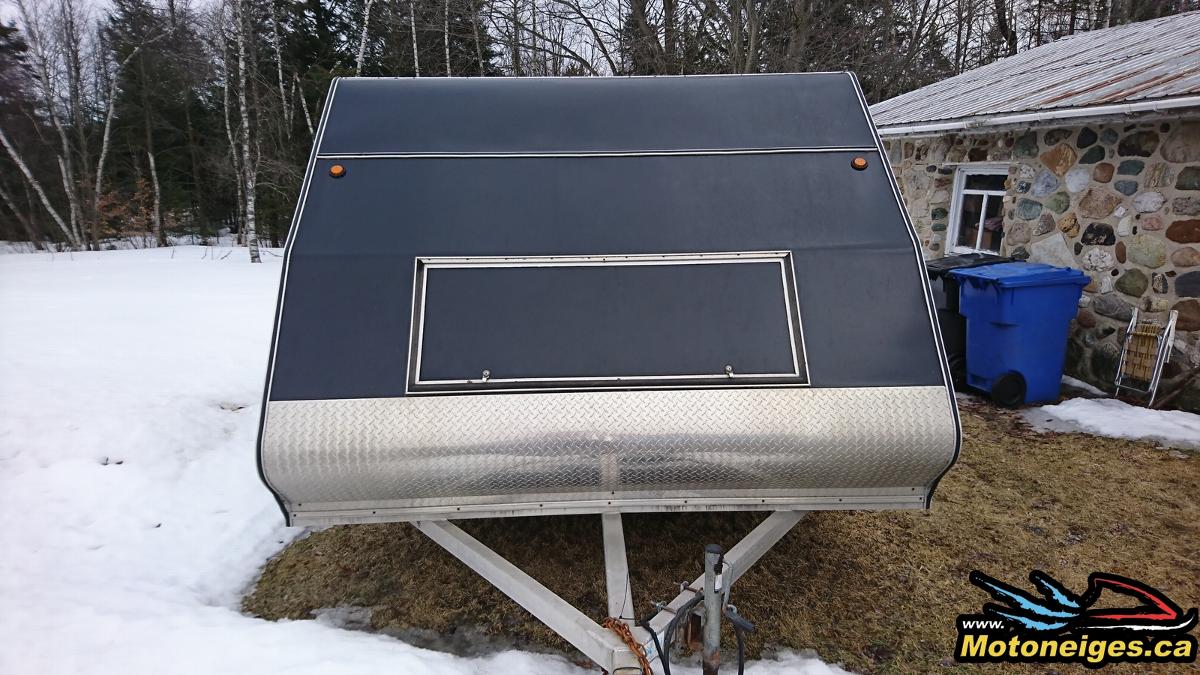 This is a summary of the trailer features:
Aluminum structure and frame
Front door makes it easier to secure the snowmobile
Ski bar included
Rear door with access ramp
61'' X 92'' rear door clearance
D.E.L. headlights
Standard inside light
Galvanized leaf axles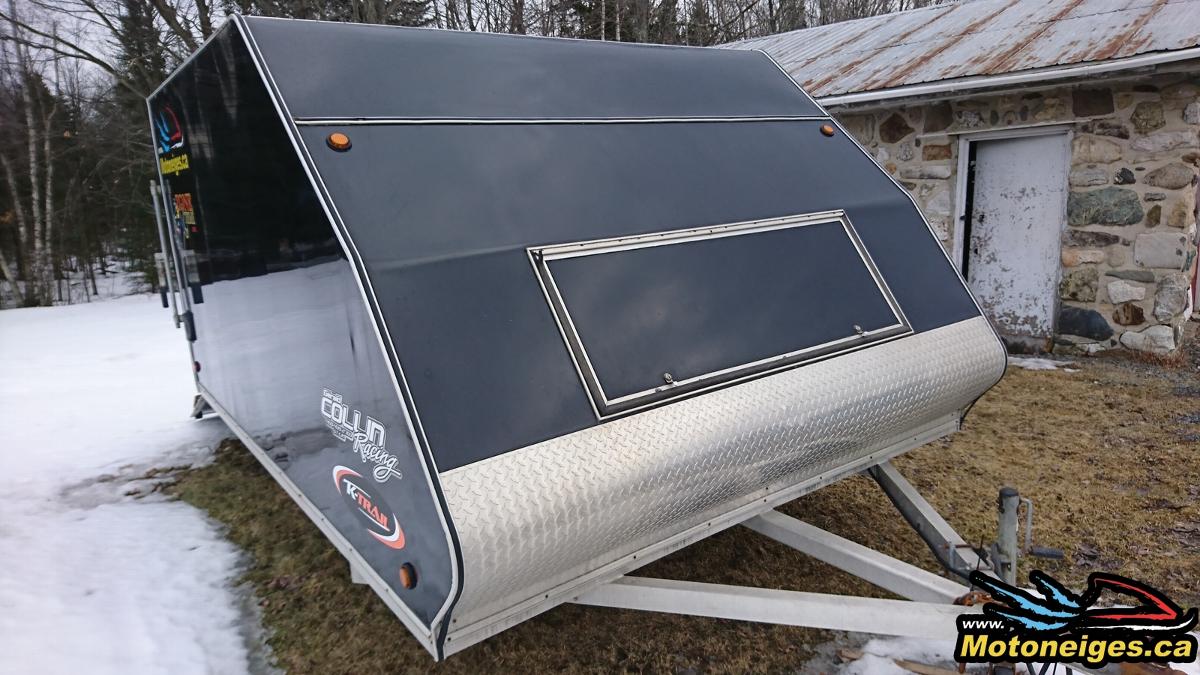 If you have to buy a trailer for your snowmobile, I recommend the K-Trail trailer. For more information: www.k-trail.ca