The insoles-lithium kit
Have you ever heard snowmobilers (drivers or passengers) say they had cold hands or feet while snowmobiling? I do! For hands, manufacturers have solved the problem by installing heated handles for drivers as well as for passengers of "Touring" models. On the other hand, for the comfort of the feet, it is necessary to find another solution. The newly heated insoles is a very good alternative to solve this problem.
After analyzing all the types of insoles that were available, I chose the ConforTeck lithium-insoles, a Quebec company based in Drummondville. These insoles are equipped with a wire and a 12 Volts DC lithium 5200 mAh battery with a 1 output electronic controller of 4 power levels. It is easy to recharge it after use and can also be used for other outdoor activities (skiing, walking, etc.). You don't have to be connected to a vehicle, making this equipment very versatile.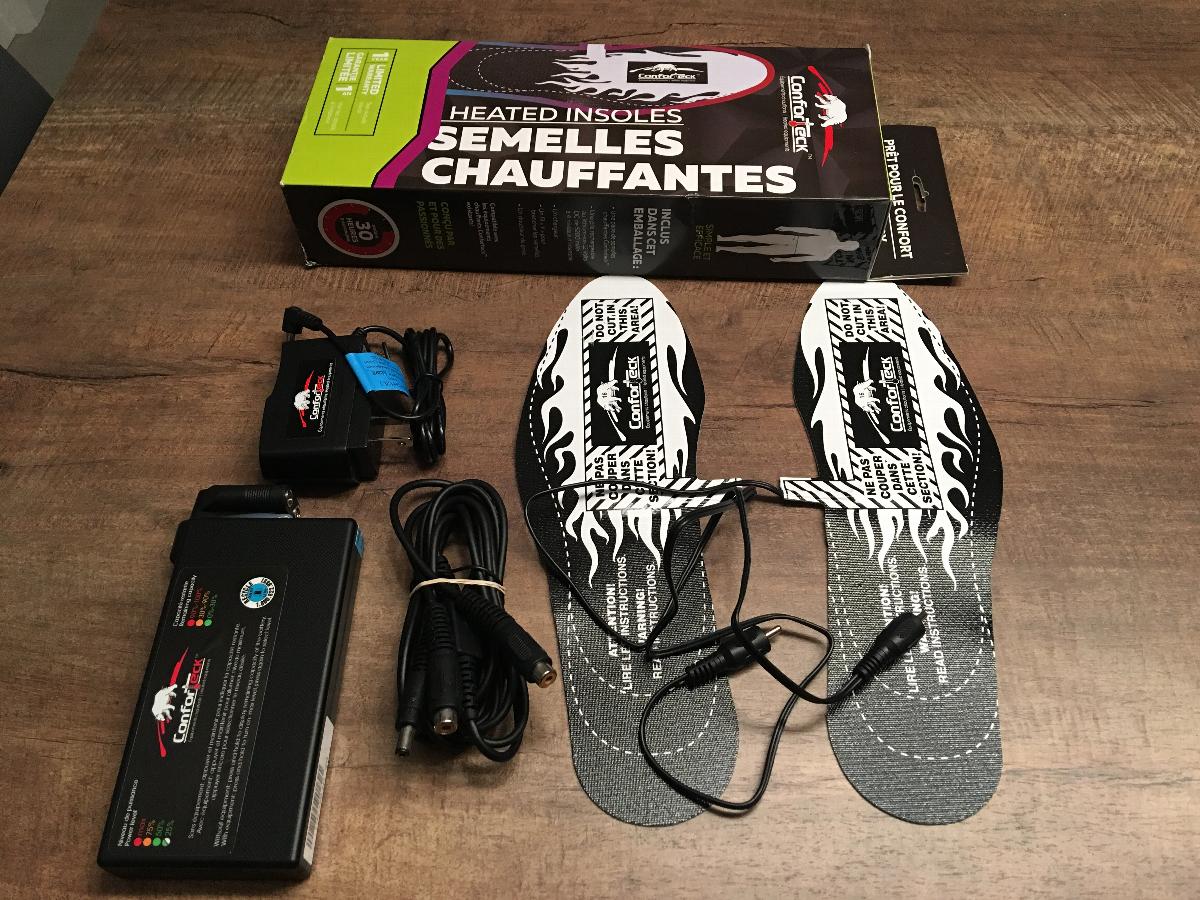 Easy to install and to use, the heated insoles allow an incredible comfort. Initial installation takes only a few minutes. You must first take the insoles and cut them with scissors to the size of your snowmobile boots. Afterward, you can install them in your boots while connecting the wire to the battery. For the convenience and comfort of the heated insoles user, simply pass the cable from the boot to the snowmobile pants. So it will be easy to connect the wire to the battery that you will put into a pocket of your snowmobile pants or into the inside pocket of your coat.
The ConforTeck insoles are equipped with a battery with 4 power level and up to 30 hours of autonomy at low intensity. It will just have to be recharged later to reuse it.
We have tried each of the power levels and even the lowest is enough to create a pleasant heat. The use of such soles also avoids having moisture in the boots and cold feet. Imagine the comfort, especially at the end of the day!
It's hard not to like the ConforTeck insoles. It is an accessory that can allow snowmobilers to ride in comfort in extreme cold and at low cost. Really, try it on your next ride!