This winter, within our long-term trial of the 2016 Ski-Doo MXZ Blizzard 1200, I had the chance to test new BRP accessories for improved riding experience. One of them is the chassis reinforcement kit.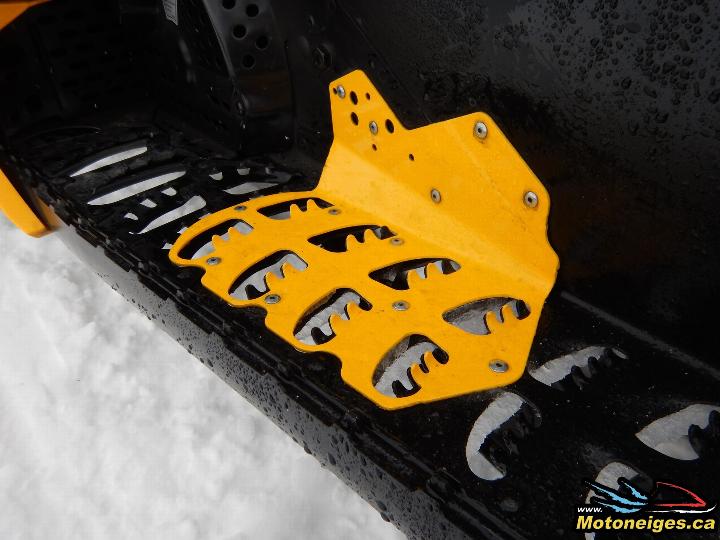 In sport riding, I like to use the strength of my legs and to put pressure on the running boards in turns. This style of riding provides to the pilot a better control and a greater balance. The chassis reinforcement kit offers important increase of the running boards rigidity, thus eliminating any bending all while improving the grip for your boots.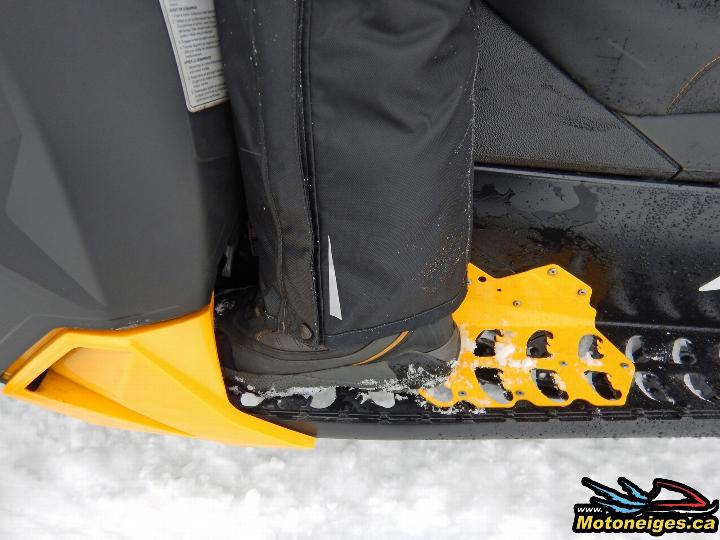 The look of this kit provides an improved customized snowmobile. The 2016 MXZ Blizzard 1200 we put to test this season is already an incredible machine that makes heads turn. The addition of the chassis reinforcement kit greatly improves the sporty look of the machine. This kit is offered in 8 different colors, along with the non painted aluminum finish, to match your machine perfectly. It is also available for most of the REV-XS, XM, XR and XU models.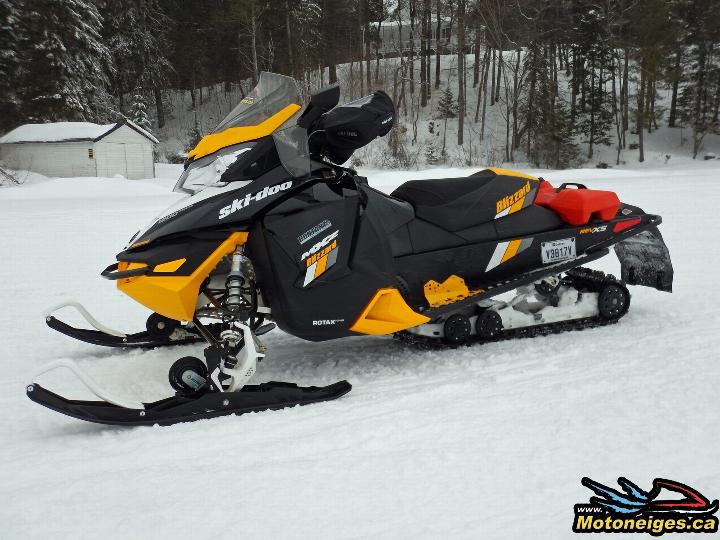 Installation is easy and quick. According to your Ski-Doo model, some original rivets must be drilled and replaced by new ones. Some other holes must also be drilled by using the reinforcement as a pattern. Installing the rivets is simple. It is recommended to use a good quality riveting tool or pneumatic tool because the new rivets are made of steel.
Finally, I think that the addition of the chassis reinforcement kit is truly necessary for any Ski-Doo snowmobile owner with a sporty style of riding who wants to customize his vehicle that way. As a test pilot, I am rather well-built and I really appreciate the additional rigidity offered by this kit to the running boards. This is one of the first accessories I am going to add to my next trial snowmobile next season. Thanks to our partners Groupe Contant, BRP dealer in Laval, Mirabel and Sainte-Agathe, who gave me the opportunity to test the chassis reinforcement kit on our long-term trial snowmobile.