Do you think you can find a replacement ski that offers style, lightness, performance and agility without any darting? The answer is yes!
During the last weeks, I had the chance to try out the new Arrow 2 skis from Kimpex.  After over 750 km in various conditions, I can say that they are worthy of their reputation.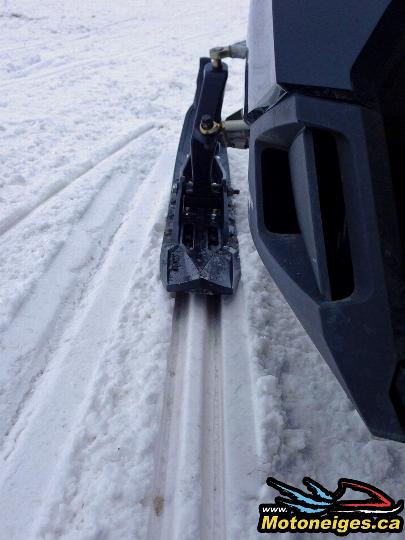 The Arrow 2 skis provide outstanding performance and precision. With their unique profile and two carbide runners, these skis make the pilot negotiate turns with confidence and control. They are excellent in aggressive riding. The modern shaped style of the Arrow 2 skis reflects their performance on trail.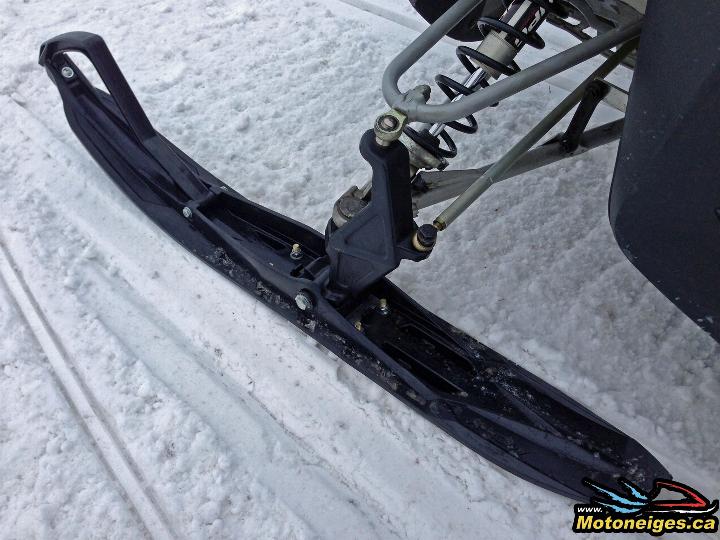 My trial snowmobile being a 2013 Ski-Doo GSX SE 1200, I did not experience any darting or tendancy to understeering no matter the snow conditions. When they are installed in the same configuration than original skis, I noticed that the Arrow 2 skis required more riding effort from the pilot. This is typically due to runners stance versus the rotation center of the ski leg. To reduce this considerably, you just have to decrease the pressure of skis on ground by adjusting the central spring of the rear suspension.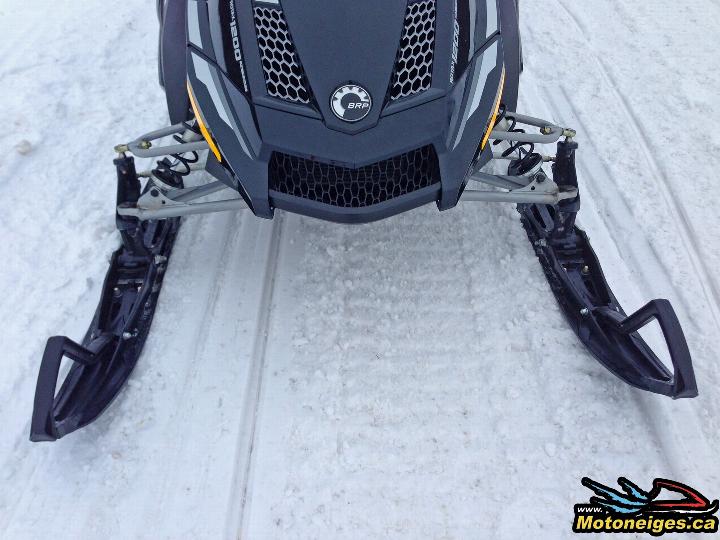 Arrow 2 skis also offer two other advantages : they are very flexible and easy to install.
Thanks to the various mountings available, you can install them on most of the latest models from the four manufacturers (Arctic Cat, Polaris, Ski-Doo and Yamaha). You can even install them on some older snowmobiles, as old as 1983 models. Even if you switch for a snowmobile from another brand, it is quite possible that you will be able to re-install your skis on your new sled. The Arrow 2 ski handles are offered in many colors that will nicely match your snowmobile.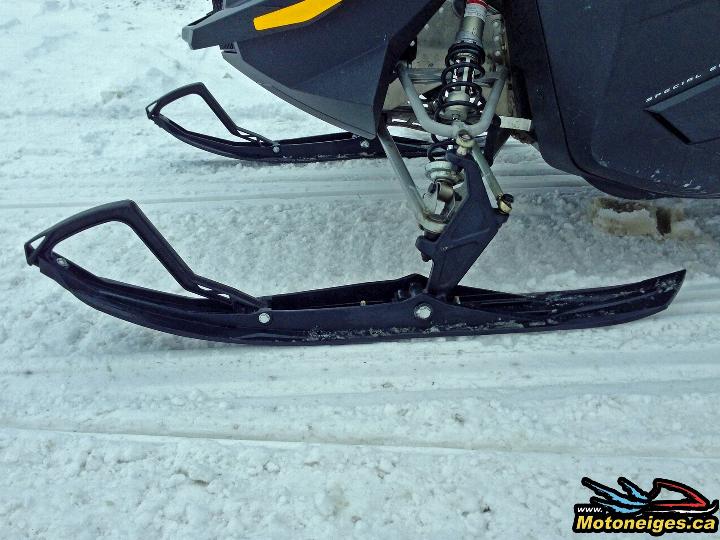 Whether you want to replace your original skis or you want to improve the performance of your snowmobile on trail, the Arrow 2 skis are an excellent choice.  These robust skis will certainly make your rides more pleasant during many seasons.  For more details, please click on www.kimpex.com or contact any authorized Kimper distributor.
Jean-François Leclerc, columnist
Motoneiges.ca / SledMagazine.com