Snowmobiling is popular throughout Western New York and for people to be able to take part in the recreation, the sport relies heavily on volunteers and private land owners to host the trails.
The money for registration goes to the volunteers for groomers, signs, gates, trail development, and potential excavation. But when people don't follow the trails or the rules, the land owner may close off their property because of the damage snowmobiles can cause.
"A lot of time, if it's a trail that is there and they are going to shut it down, you have to deal with what other snowmobilers have done, such as having loud pipes on, garbage, beer cans, Go off the trail and run over and destroy some of the property. We hear all that and we have to address it the best we can, but we don't know who is responsible," said Max Gross of the Snowbounders, which covers Cattaraugus and Little Valley.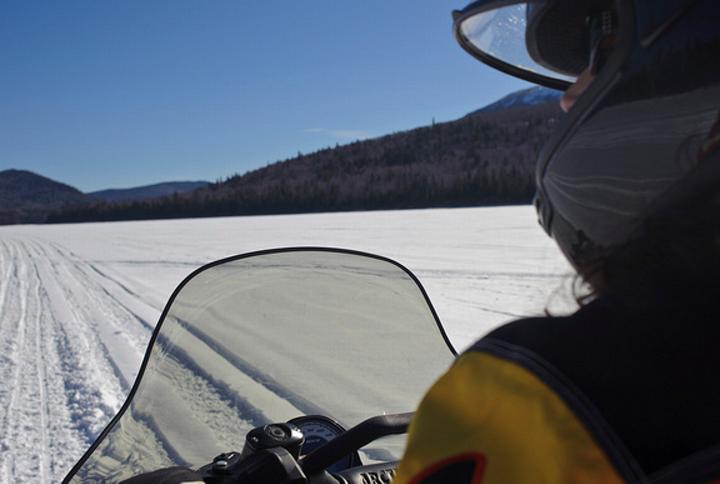 This year's season was better than last year. And even though snowfall is on or just below par, there has been several melts and a few rainfalls that have hurt the trails. It's when people ride the trails when they are closed that creates the most problems.
"We don't give a lot to the land owner, we don't have a lot to give, but we do what we can. We give them free membership, they get a free ham or turkey at the end of the season," said Gross.
He feels it's a lack of education and said the occurrences are becoming more frequent and he thinks it has to do with being able to register online.
"So you could join a club, never see a club member, and never understand any of the club problems. It used to be you had to come to a club meeting, sit through the meeting, and you paid for your voucher at the end of the meeting. So in way you got a couple of hours education," said Gross.
Each club website has a section that lets you know what trails are opened and groomed. Gross said that one trail that goes through a golf course could get shut down and if it does, that will close the only path to Franklinville.