Last fall, I attended the Motorized Recreational Sports Show of Québec; this is where I met Mrs Stéphanie Dumont from Rototeck Industries Inc. She showed me the new snowmobile cargo box TITAN and asked me to test it. As it is designed for snowmobiles that have 35,5 cm / 14 in. or more tunnel space, it was perfect for my 2015 YAMAHA SRVIPER S-TX DX.

Please take note that RTK is a Québec enterprise specializing in the design of rotomolded plastic products within the industrial, environmental and recreational sectors, such as snowmobile.
I installed the cargo box and it was very simple. Just be careful when you drill the holes to fix it to the tunnel in order to avoid perforation of the cooling system located inside the tunnel. The polyethylene resin is very resistant. Its stylish and well-thought design provides a large storage room. Here are its dimensions :
18" H x 17" W x 13" L (Top)
18" H x 17" W x 18" L (Center)
18" H x 15" W x 14" L (Bottom)
Source : https://www.rototeck.com/en/snowmobile/titan-box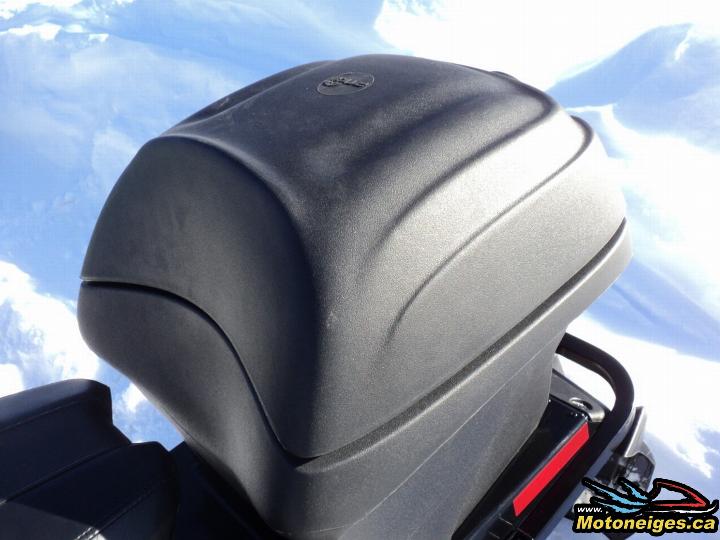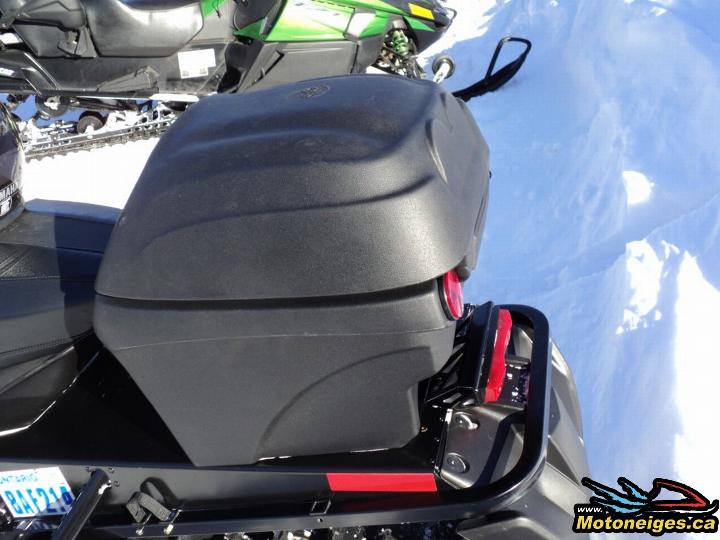 This cargo box fits on all brands of snowmobiles as long as they have 35,5 cm / 14 in. or more tunnel space.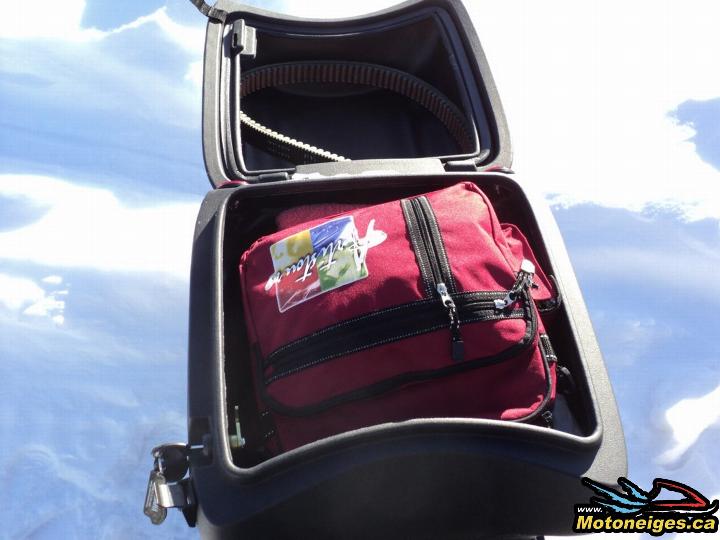 I have been able to see that the storage box, that can also be called « luggage compartment », is hermetic. It is equipped with a sealed foam joint that is very effective when we close the cover. No snow or rain infiltration inside. The cargo box can be closed two ways, one with a key while the other is a quick-attach strap that prevents the box from opening up during a ride. Two rear reflectors make it more visible at night.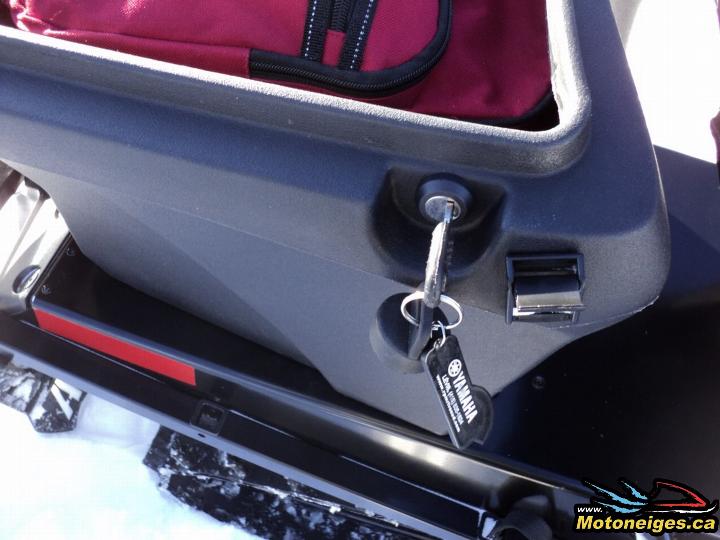 Since the day I fixed it on my snowmobile, I must say that I wonder how I went snowmobiling without such a useful piece of equipment before. This is not a gadget; it is a real nice cargo box that fits on the rear of a snowmobile, and some of the snowmobiles have very long tunnel. Furthermore, it allows you to bring personal things you need for a ride.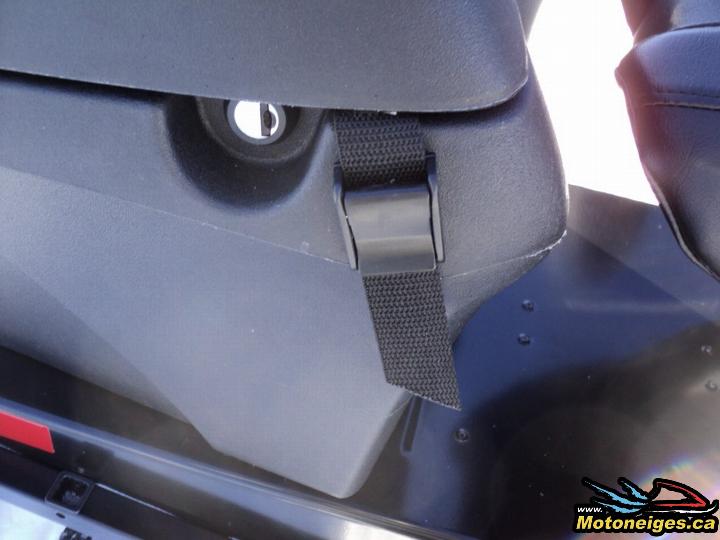 Rototeck Industries Inc. hit the bull's eye with the snowmobile cargo box TITAN, a top-quality product. They also produced the snowmobile 2-up seat TITAN TOURING; smartly designed, it transforms a 1-up snowmobile into a 2-up snowmobile and provides storage room at the same time. This model is equipped with a backrest and heated grips. These products are long-term investments in terms of practicality and safety.
Jacques Turgeon
Test pilot