Mrs Tina Pelkey is the district manager of PAV Québec / BRP PAC for BRP parts, accessories and riding gear division. This season, they asked me to give my impressions on the Tec + boot after testing it under all Québec winter conditions during a whole snowmobile season.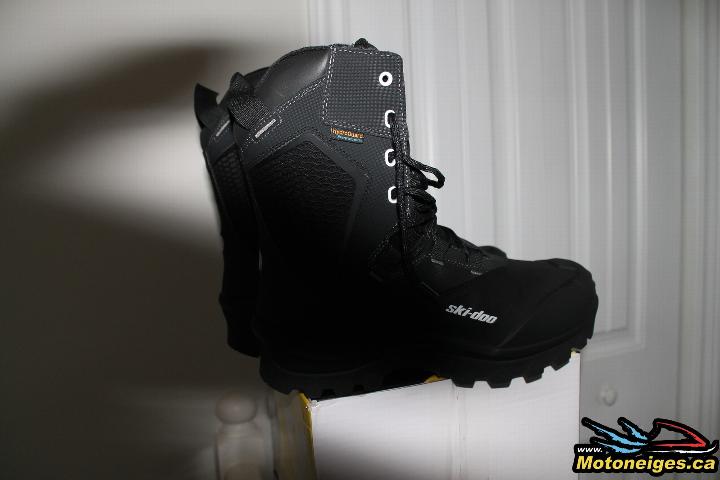 First impression
At first sight, this boot seems to be made of very strong materials. The sole is quite thick, the design of the boot gives a sport and edgy style and its height provides a good protection against wind. The inner boot seems to be made of a good and comfortable insulation.
For us, snowmobilers, it is essential to be comfortable in our boots and to keep our feet warm. So, our boots are very important; when we buy some, we expect the product to fulfill our needs.
This is why I am going to be sincere about this product in all its aspects so that the future purchaser will be able to make the right choice.
Now, all is left for me to do is to test this pair of boots and to give you detailed description under all conditions. Following this test, I will present my comments in February in this web magazine.
Thanks to BRP and to Mrs Tina Pelkey for their trust in me to test the Tec + Boots. By the way, this is the first time that BRP ask me to test one of their products.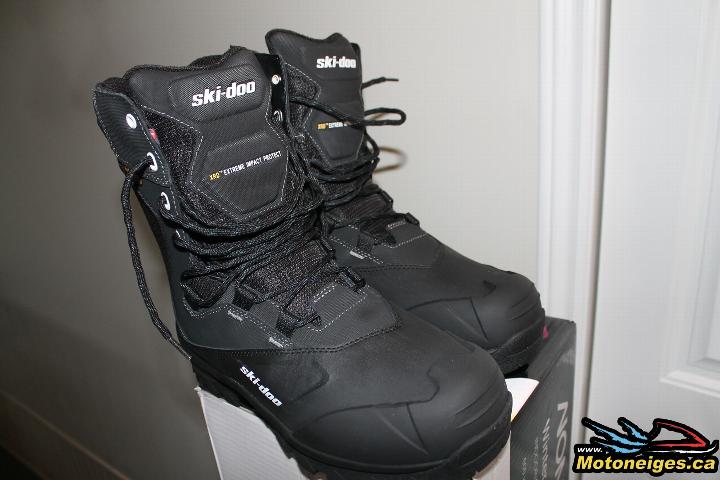 Have a great season.