It's a done deal! We know what will be available by 2022 for BRP's off-trail snowmobiles. Once again, this year, the company is offering a multitude of possible combinations, various engine choices and different tunnel lengths, ranging from 146 to 175 inches. Three engines are available: the 600 R E-TEC, the 850 E-TEC and the 850 E-TEC Turbo. To better help you choose the right model, here is a summary of the range.
FREERIDE – The snowmobile for those who always want more!
New this year, the FREERIDE comes with a one-piece hood, which lowers the weight by 6.2 pounds. There are two engine choices for this vehicle, the 165 HP 850 E-TEC and the 850 E-TEC turbo, an engine that offers the same power at high altitudes. This snowmobile is available in three lengths: 146, 154 and 165 in the short tunnel version as well as in three choices of tracks. There are also two starter choices: the electric starter or the E-TEC SHOT. The FREERIDE comes with a race-inspired suspension. It is a vehicle designed for those who like jumps and energetic rides. The FREERIDE's colour is always distinctive each year, and this new model is sure to attract attention once again! This version is only available as a spring pre-order.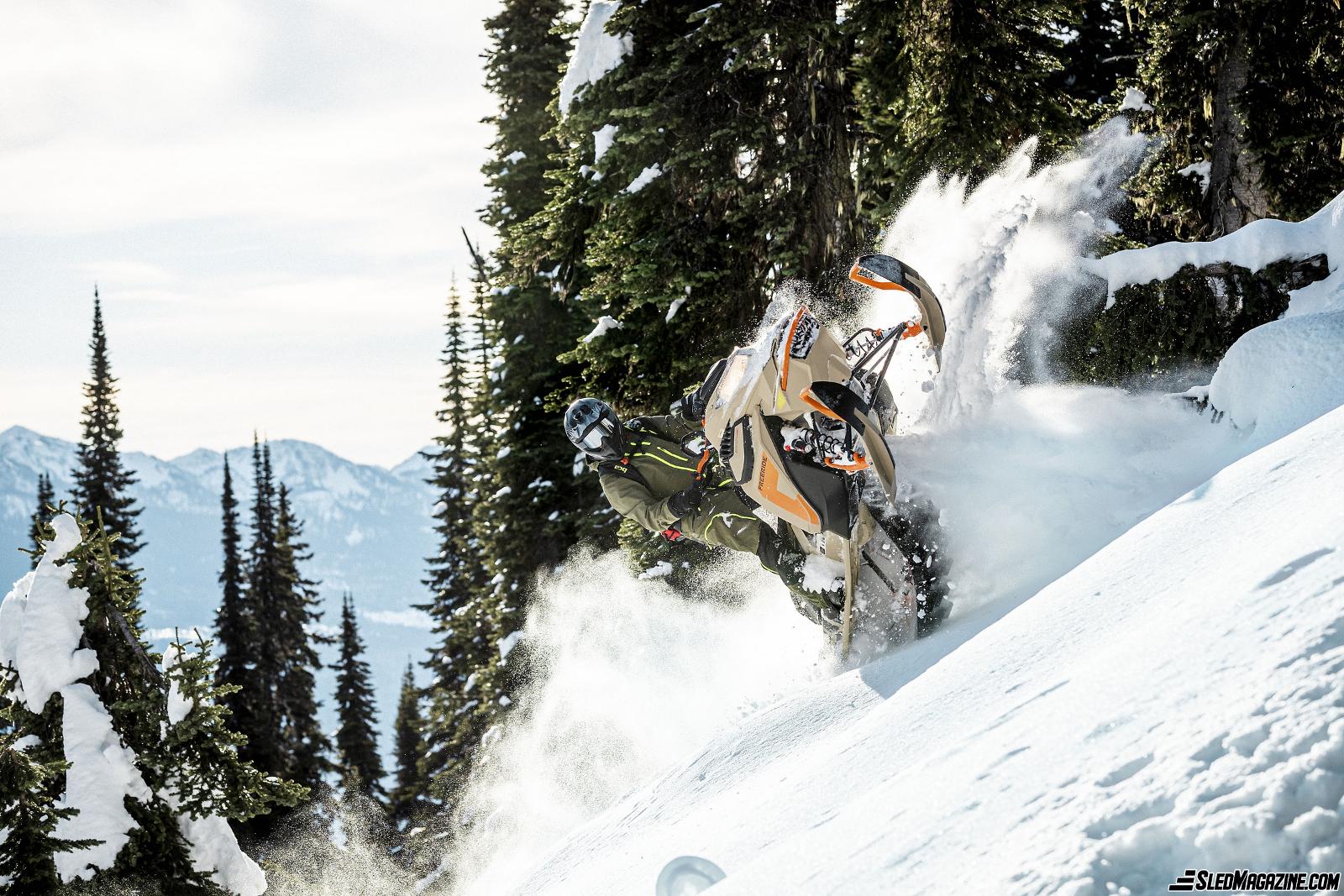 SUMMIT Expert Package – The snowmobile to go beyond what is possible!
New for 2022, the SUMMIT Expert Package will be delivered with a ski stance of 34 inches. This stance will make it easier to obtain a balance point. Standard for 2022, the SUMMIT Expert Package will come with a one-piece hood that will reduce weight by 6.2 pounds. It also comes with the E-TEC SHOT starter as standard. This choice of starter reduces the weight by nearly 20 pounds compared to an electric starter. Because we all know that when it comes to off-trail riding, the less heavy it is, the easier it is! Two engine choices are available, the 850 E-TEC or the 850 E-TEC Turbo. The version is available with three choices of tunnel (short tunnel), 154, 165 and 175. The 154 track is available in 2.5, and 3 inches and the 165 and 175 track is available in 3 inches. The SUMMIT Expert comes standard with an ultra-lightweight seat and side panel trim for maximum protection. This version is only available as a spring pre-order.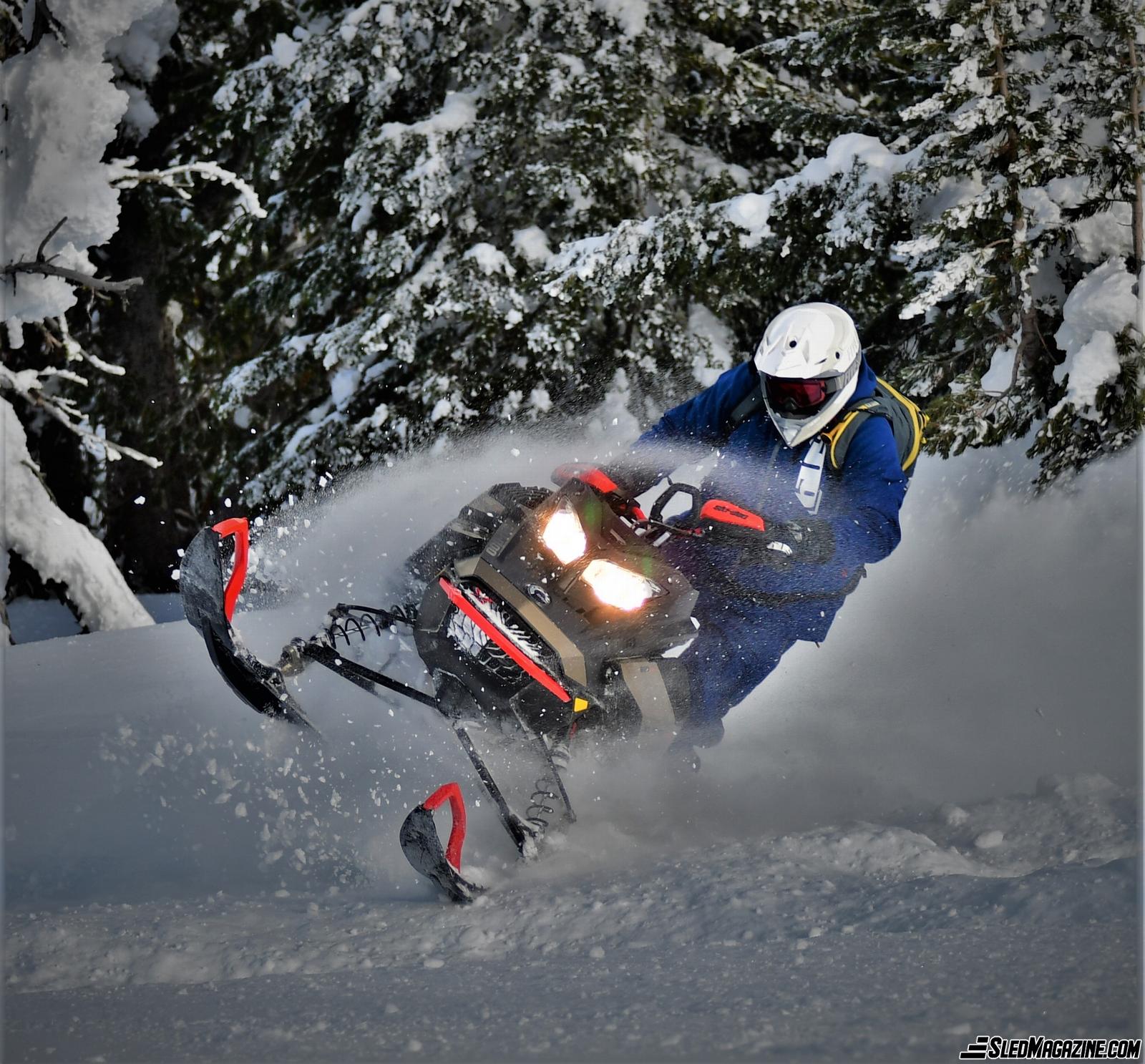 SUMMIT X 2022 – Going further!
The SUMMIT X is available with two engine choices, the 850 E-TEC and the 850 E-TEC Turbo. It is also equipped with a one-piece hood, tMotion suspension, HPG shock absorbers, RAS3 front suspension and new ski dampers. The ski stance is 36-38 inches as in 2021. The tunnel can be 154 or 165 inches with 2.5 and 3 inch tracks in each size. The tunnel is in a short tunnel version, so, of course, it's a lot easier to make tight turns. The SUMMIT is available in two colors, an eye-catching blue and orange version and a black and grey version. This version is available for pre-order only.
SUMMIT EDGE – The new addition to the family for 2022, perfect for those who seek a little more!
The SUMMIT EDGE is a model that will be on sale all season long. Only one engine will be available, the 850 E-TEC. In addition, there will be only one tunnel length, the 154-inch short tunnel with two choices of tracks, 2.5 or 3 inches. The SUMMIT EDGE comes standard with a side panel covering for maximum scratch protection … a plus in off-trail riding! The color is blue, grey, and black. Very spectacular, it will not go unnoticed in the snow.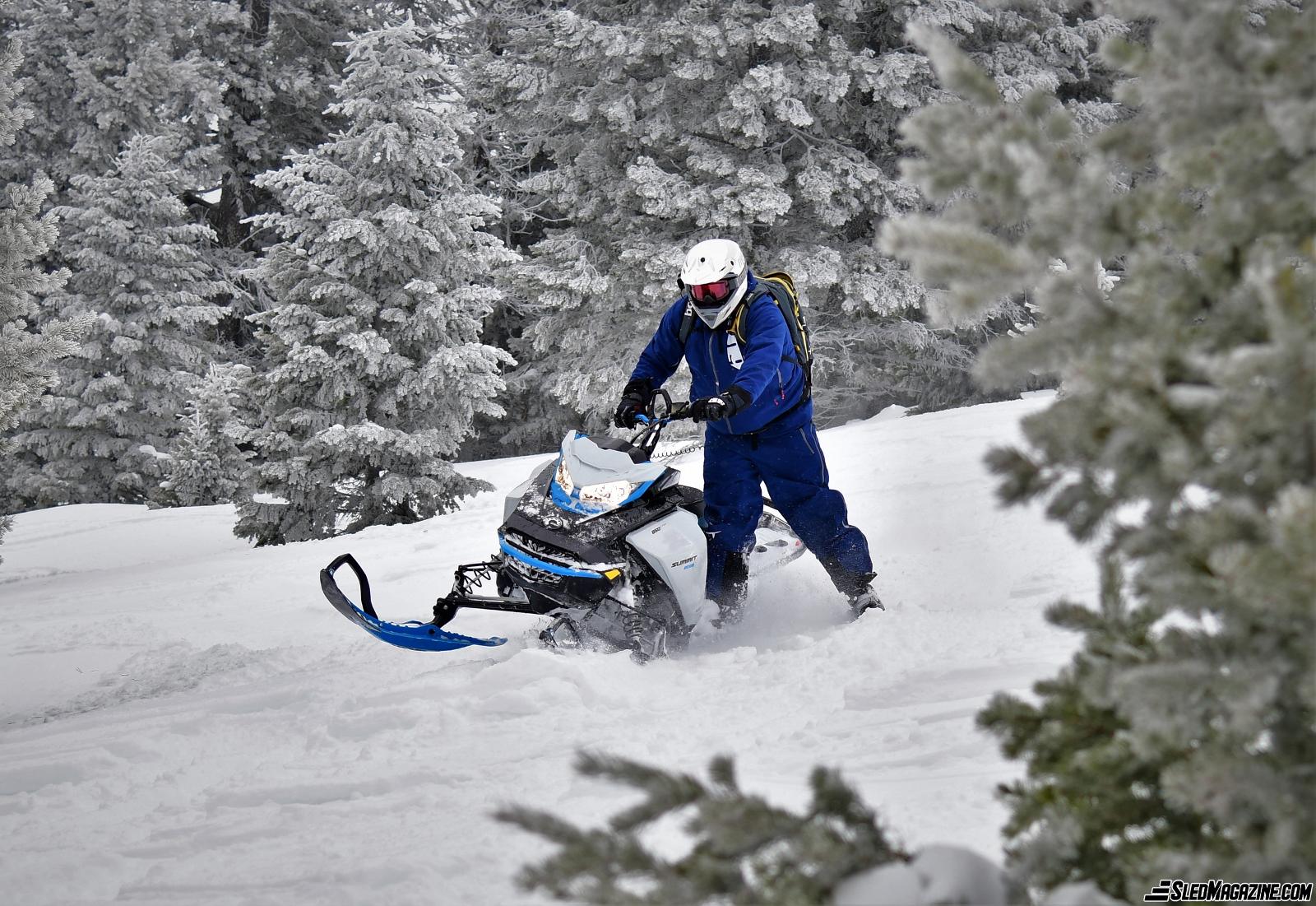 SUMMIT SP – Last but not least!
Available at all times during the season, the SUMMIT SP deserves the attention of any buyer. It is offered with two engine choices, the 850 E-TEC and the 600R E-TEC. The 600R E-TEC engine is an excellent choice in the balance between weight versus power. It is available in 146 and 154 short tunnel. Three starter choices are available: manual, electric, or E-TEC SHOT. Two colors are available, either an orange, grey and black version, or the all-black version … your choice is yours.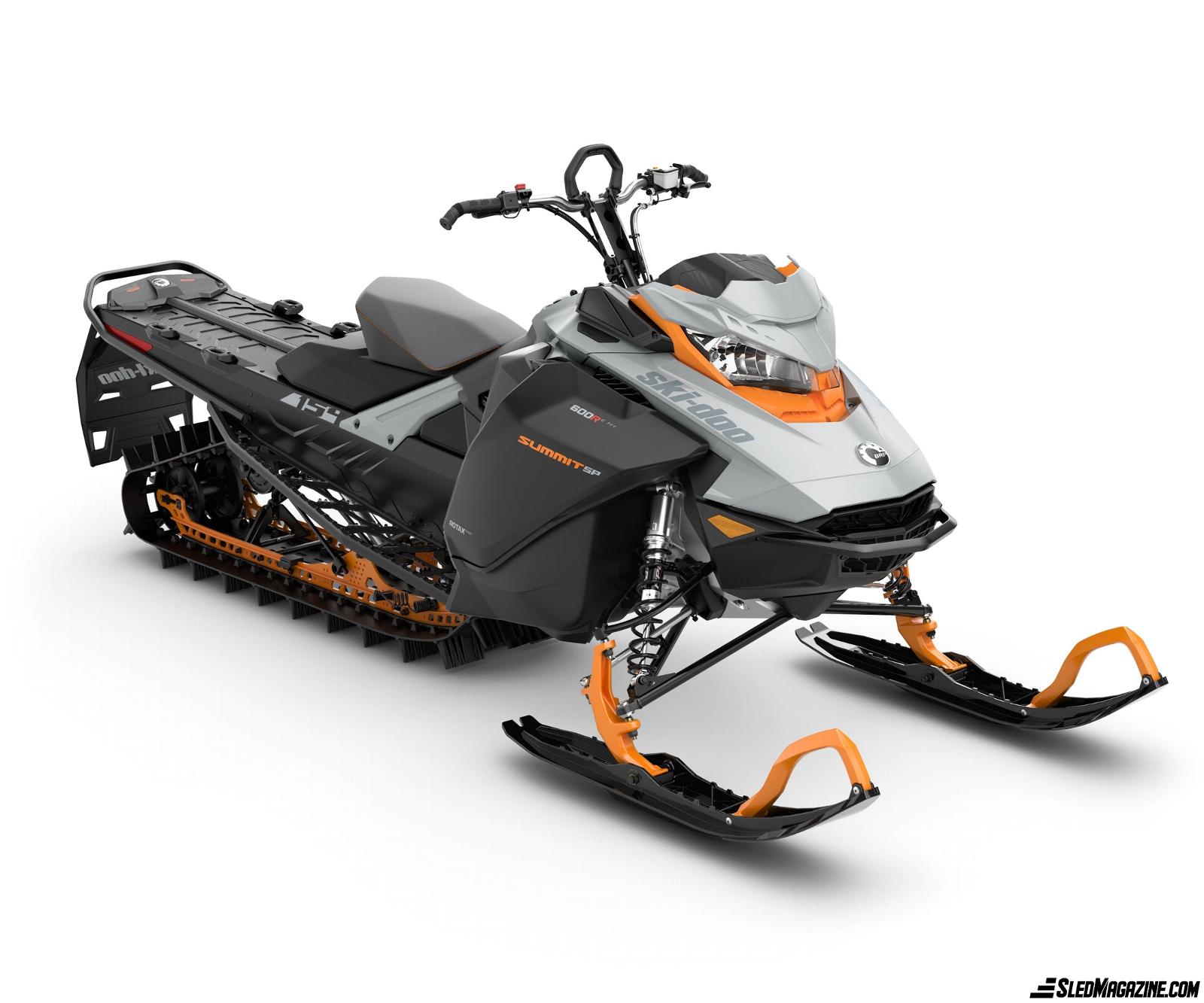 So, as you can see, there is no shortage of choices at BRP this year. Before choosing your 2022 model, be sure to compare the models and establish your needs, as this will make it easier for you to choose from the available range. On the Skidoo.com website, you will find a practical tool to help you guide your choice. After answering questions, you will be offered a model based on your answers. While waiting for the 2022 season and the arrival of your new snowmobile, I wish you a beautiful end of season 2021. Have a good winter and be safe!