The Expedition Xtreme is a high-performance, highly capable snowmobile that will make nearly any type of riding entertaining. Adept at all things utility, this sled also hides a powder-hungry side. Ski-doo claims it's "like a Summit with a 20 in. wide track". The Expedition Xtreme sits on the REV Gen4 platform, and with its RAS X front suspension and super-wide track, has deep snow agility that I hadn't anticipated out of a 634lb/287kg (claimed dry weight) snowmobile. The 39 in. ski stance of the Xtreme, matching much of the Ski-doo crossover lineup, likely aids in that maneuverability.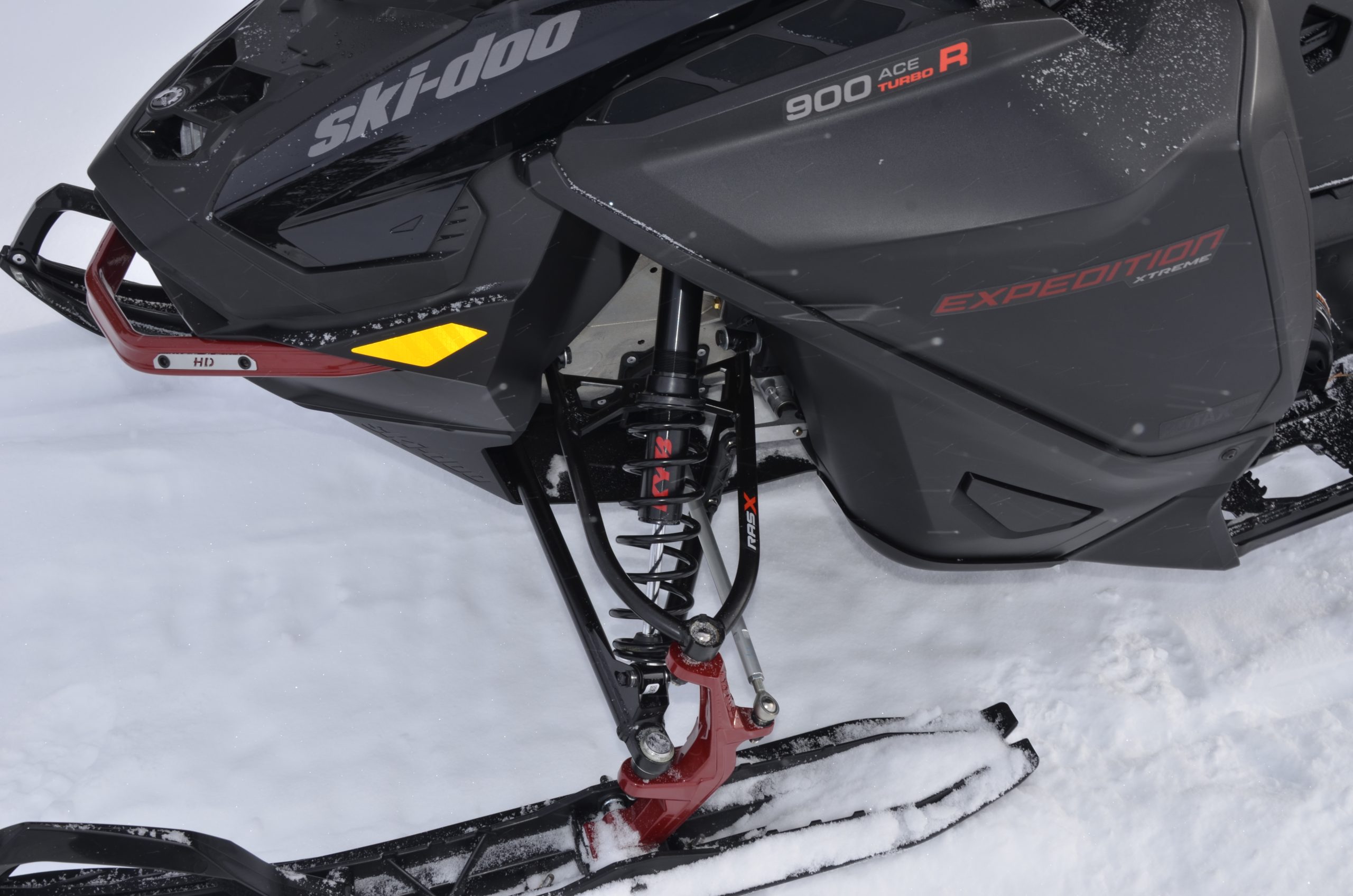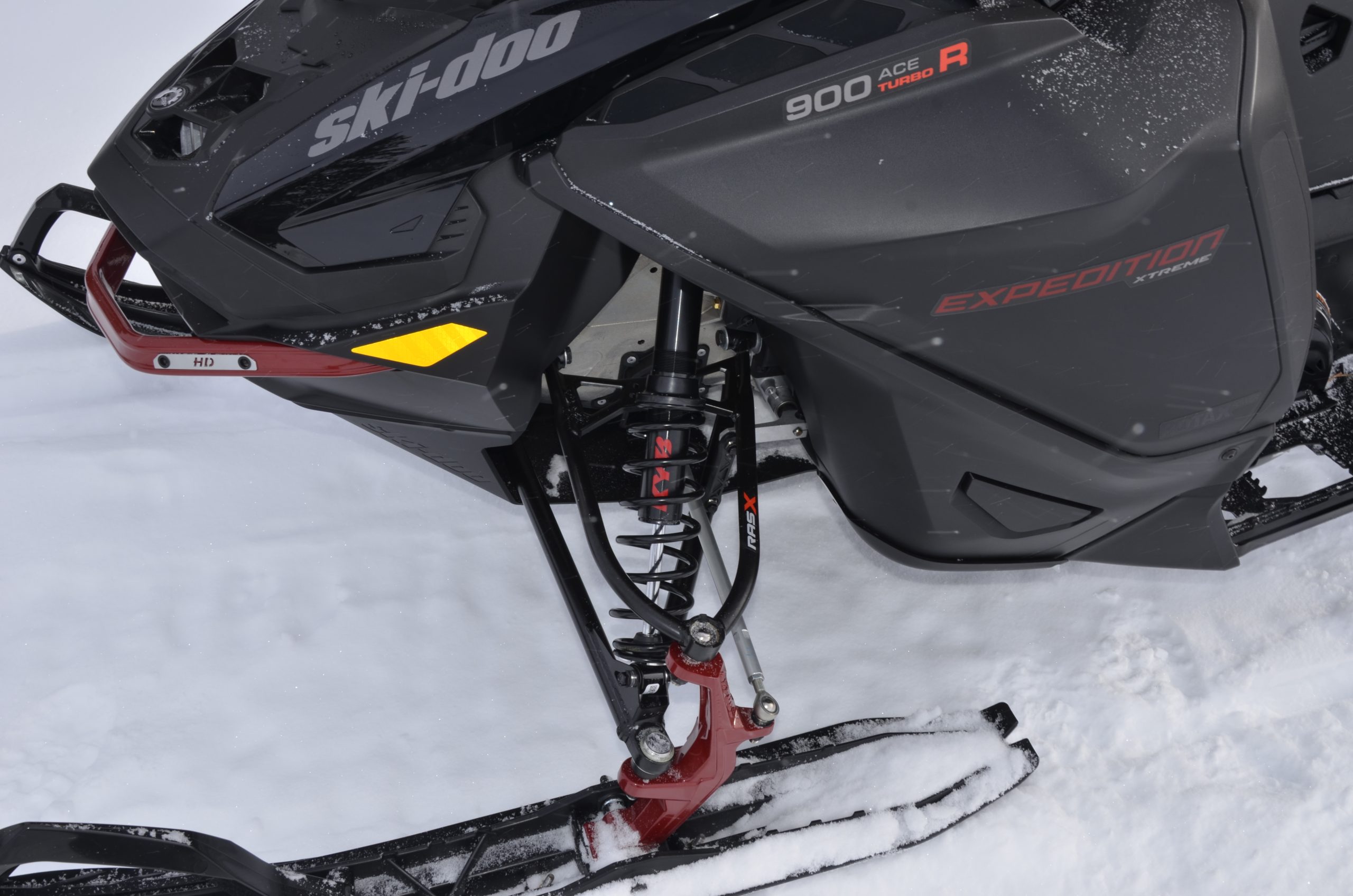 Equipment
Equipped with a 20 in. wide, 1.8 in. Cobra WT track, the deepest lug you'll see in their Expedition line, you'll get all the floatation and traction you need. Perfect when you want to cruise out to that remote cabin or get on the ice for some fishing and not leave any gear back at the house. In keeping with the utility capabilities of the sled, the Xtreme has Ski-doo's SC-5U articulating rear suspension, offering the surprisingly good deep-snow reverse ability for a sled of this weight. A feature that will save you so much headache when you need to get turned around while towing or loaded down with equipment. During our test ride, we found the Expedition Xtreme continued to reverse through conditions that were leaving our other lighter sleds buried.


Storage and towing capacity
Other highlights include a behind the seat container with ample storage. Further back on the tunnel, the Multi-LinQ tunnel plate offers up to 125lb/56kg capacity and fits both 16 in. and 20 in. LinQ accessory bags. When that isn't enough, an optional heavy-duty rear bumper and hitch will provide you with a 1500lb/680kg tow capacity so you can load up a sled with all your kit. And no need to worry about your belt when towing, just drop the transmission into low gear and you're on your way.

Digital Display
The gauge cluster is a perfectly sufficient 4.5 in the digital display. It gets the job done, but I really would have liked to see the option of the new 10.25 in. display. The GPS functionality of those larger displays would be well suited to the adventurous feel of the Xtreme. For now, it looks like the larger display is exclusive to specific models with the REV Gen5 platforms.
Engines
The Expedition Xtreme is available in the 850 E-TEC or the 900 ACE Turbo R. We tested this snowmobile with the 900 ACE Turbo R and it felt like the perfect fit for a sport-utility focused machine. Choosing the 900 ACE Turbo R over the 850 E-TEC will add around $1400 USD to the MSRP and about a 6.5% increase in weight, but you'll be rewarded with 15 more horsepower (180hp in total), improved efficiency, and substantially lower emissions. Quite possibly my favorite Ski-doo engine, the 900 ACE Turbo R is packed with personality. Controlled by a cable activated iTC (intelligent throttle control), a hybrid cable drive-by-wire throttle system Ski-doo has been refining since 2014, you can rapidly adjust between three throttle modes that create drastically different engine temperaments.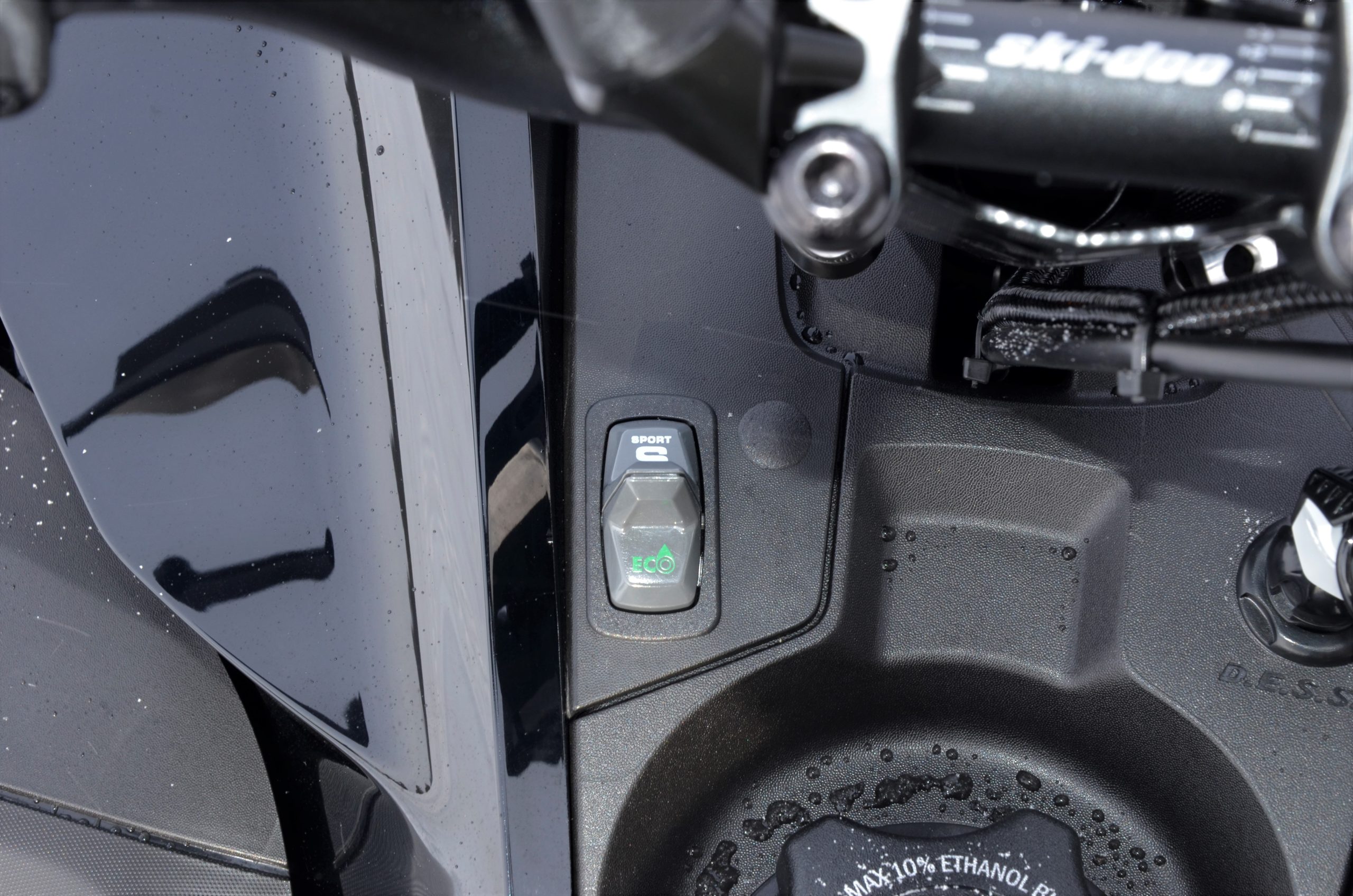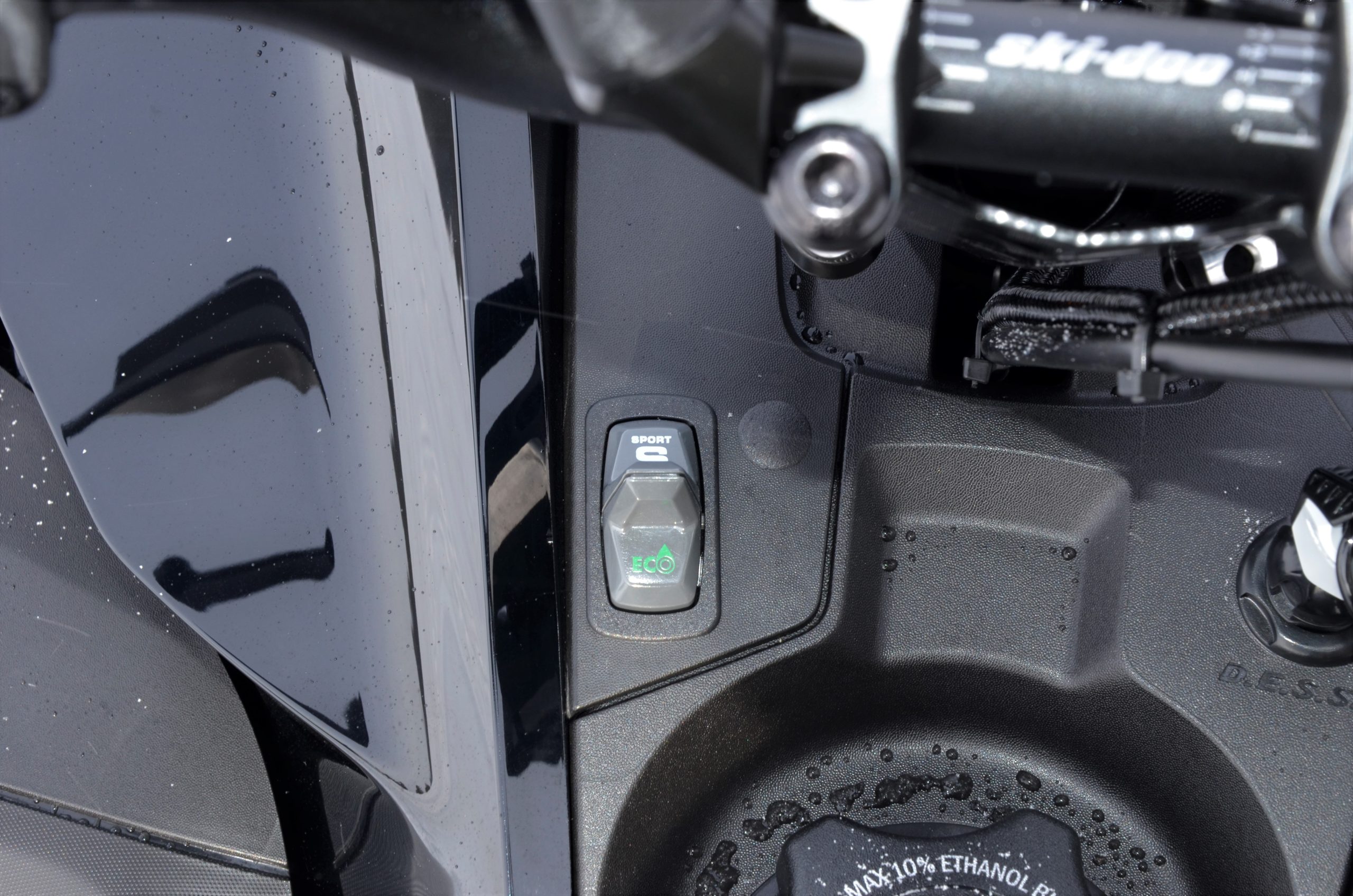 Toggle into Eco-mode for smooth low-speed maneuvers and pleasant trail-cruising manners. Bump up to Sport-mode for a snappy throttle, instant ski-lifting wheelie power, and an absolutely ear-pleasing pandemonium out of the Austrian-made turbo. Or you can always keep it in Normal mode for a nice balance and compromise between Eco and Sport.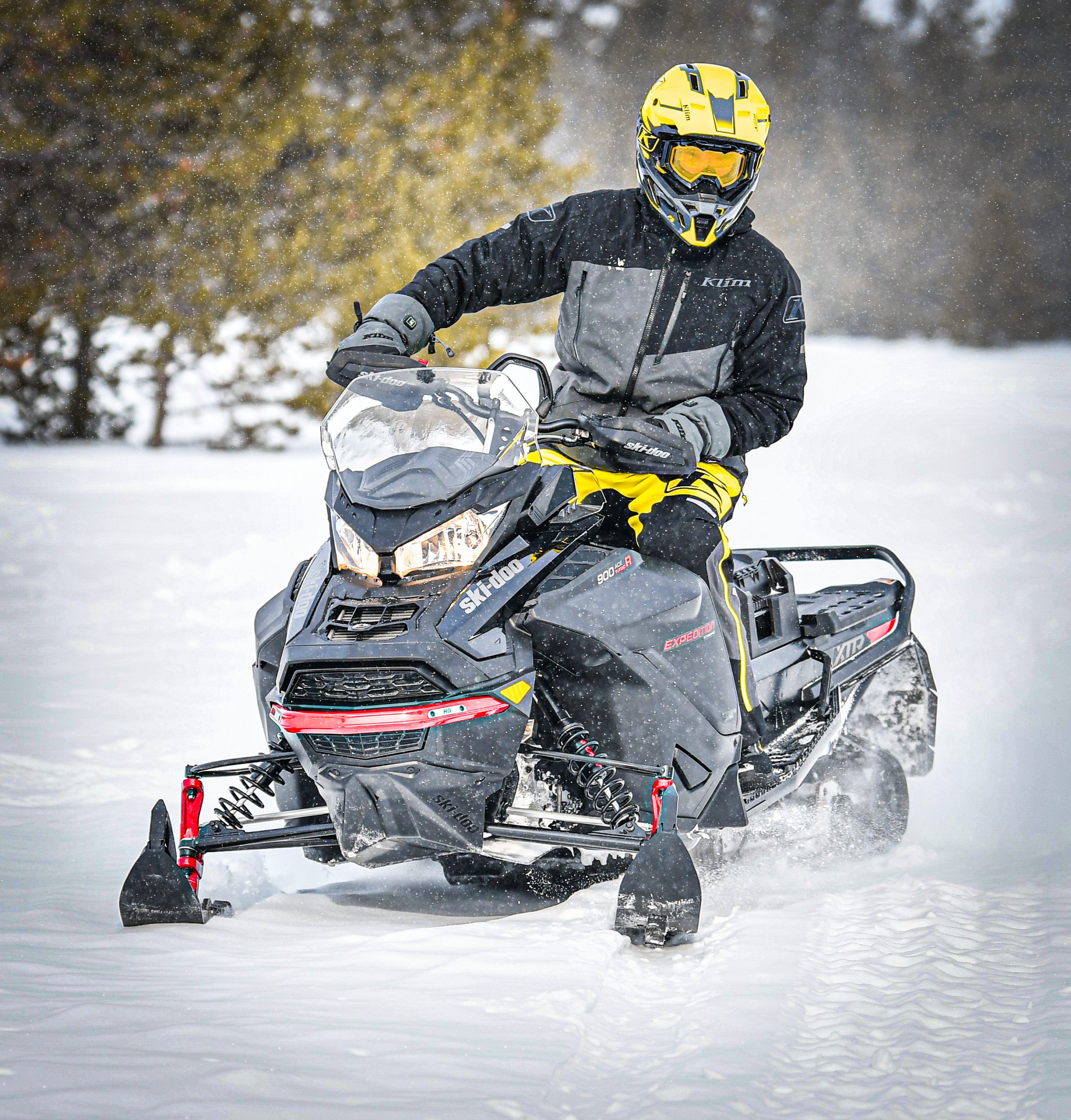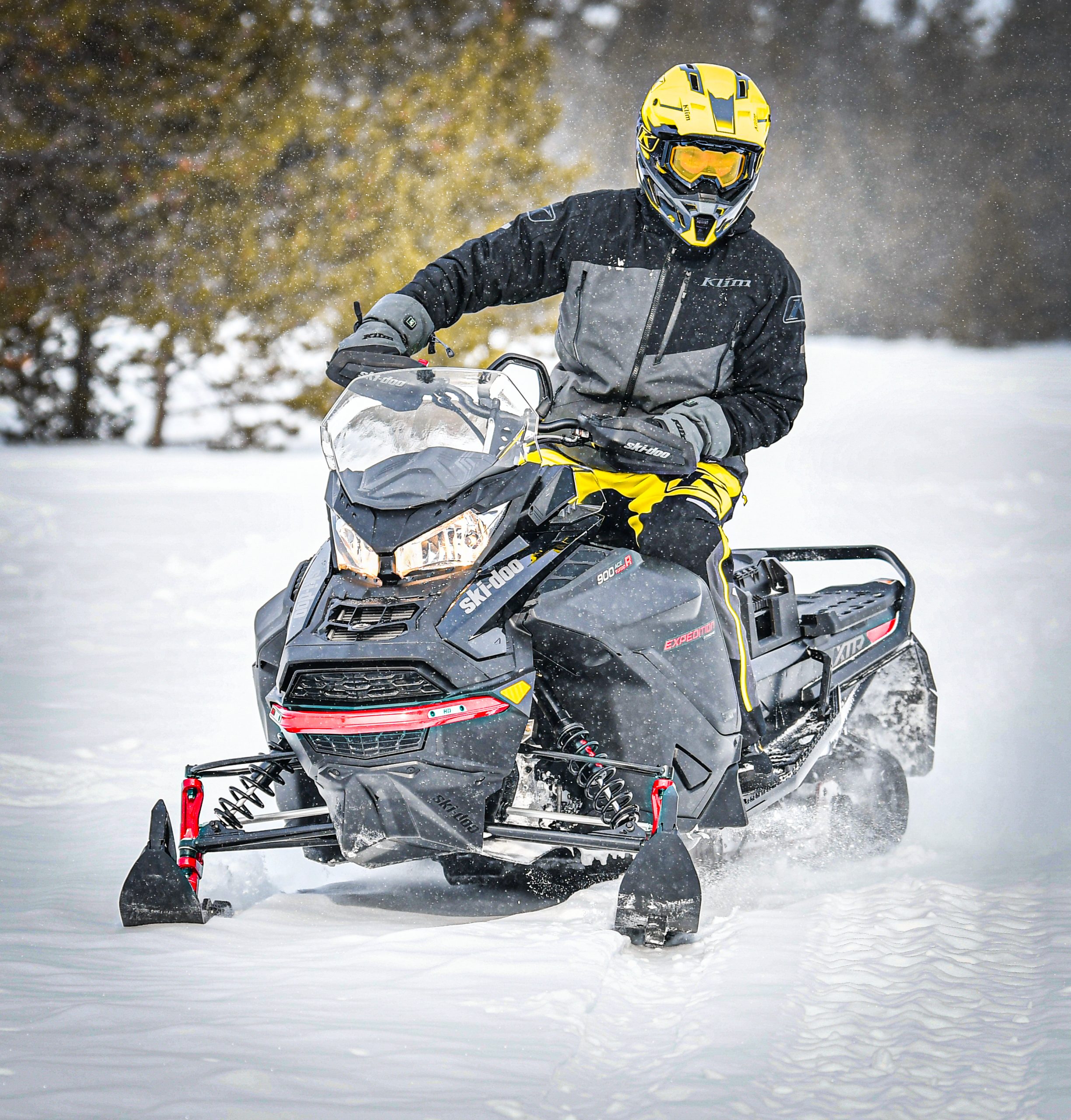 Conclusion
Overall, this is the type of snowmobile that will get you out more in the winter. The Expedition Xtreme has groomed trail manners that will keep you comfortable and happy when exploring new riding areas. It has the power and agility to appease much of your off-trail exploration desires. And the payload and utility to get you and your equipment where you need to go for all your winter recreation pursuits.