A few days ago, I had the chance to go snowmobiling with my friends Clément, Denis, Dominic and Steve. We wanted to explore a 35-km section of a trail that is now maintained by Club sportif populaire du Bas-St-Laurent.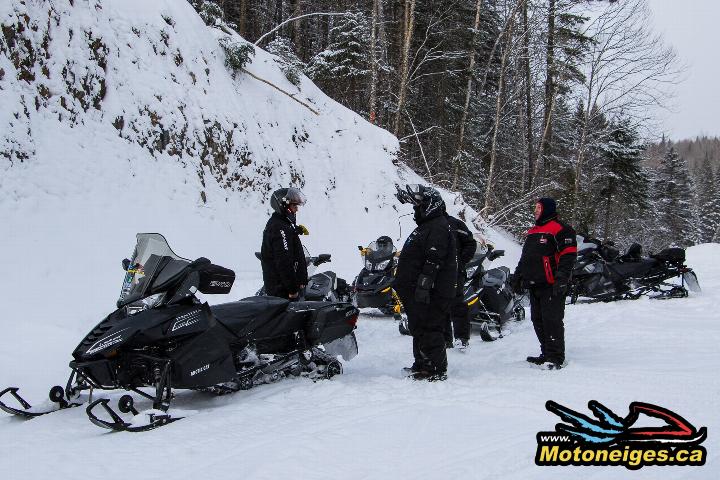 My riding companions
It is cold on this beautiful Saturday of January and with newly groomed trails, we have the perfect conditions for a pleasant ride. I am piloting the 2015 Yamaha SRViper S-TX and I really appreciate the height of the windshield that gives me good protection against wind.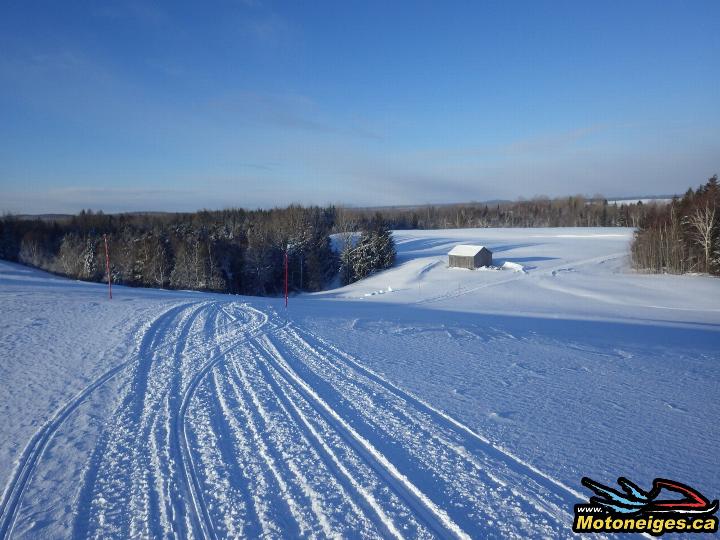 Winter scenery near Saint-Narcisse-de-Rimouski
Regional trail no 548 is very nice to ride on and it offers beautiful decors. We must however watch for deers a few times. So, we are heading to Biencourt to see the new bridge that has been installed a few weeks ago. What a great infrastructure!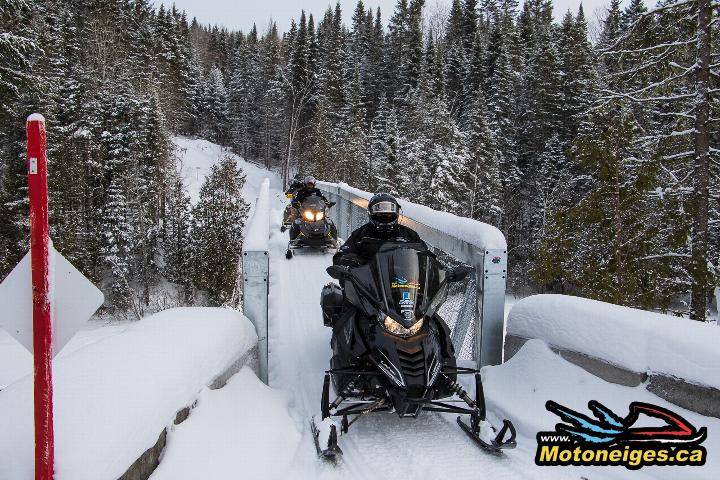 The new snowmobile bridge replaces the ice bridge and allows us to cross the river of lake Biencourt all season long.
Then, we decide to make a short detour in New Brunswick and to have lunch at the Moose Valley Sporting Lodge.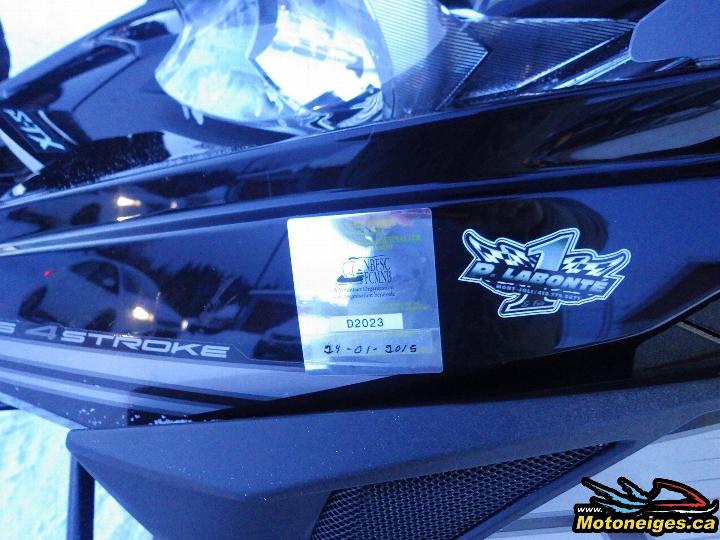 New Brunswick trail permit is required to ride on federated trails.
This relay is very popular and we run into our collaborator, Yves Cormier.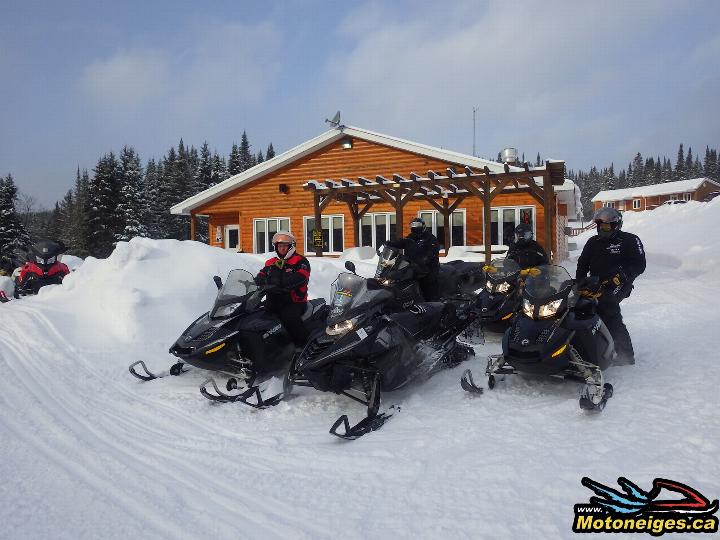 The popular Moose Valley Sporting Lodge
After a copious meal, we return to Biencourt and ride on trail 569 to reach Dégelis via Auclair. I had not been on this trail since 3 or 4 years ago. Trails are in great conditions and our group enjoys each moment of this wonderful snowmobile tour. Then, we ride on trail TQ 85 heading north. This trail brings us to trail 565 towards Saint-Cyprien and lastly to Trois-Pistoles, where we stop for supper… Late supper, should I say!
At about 10 pm, we are back on our machines heading for Rimouski where we split to go back home… When I stop the engine, my trip meter indicates 612 km!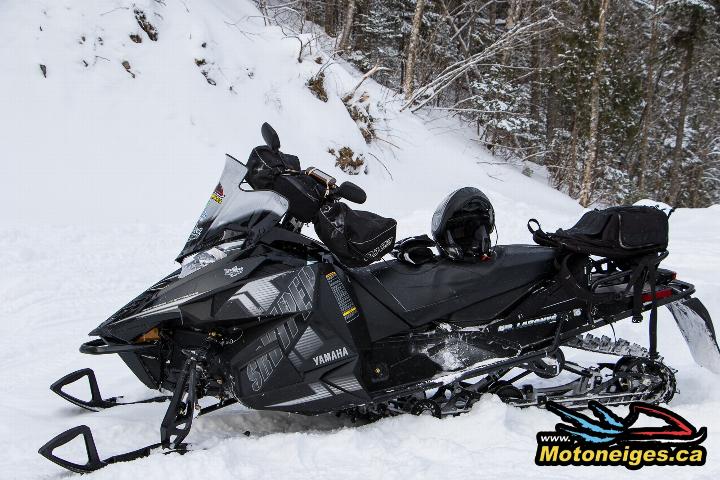 The SRViper S-TX is a very versatile model that allows you to ride long distances on trail.
I am ready for my next ride… Are you?