One of the northeast's finest performance apparel suppliers is returning to the snocross circuit for 2011-2012.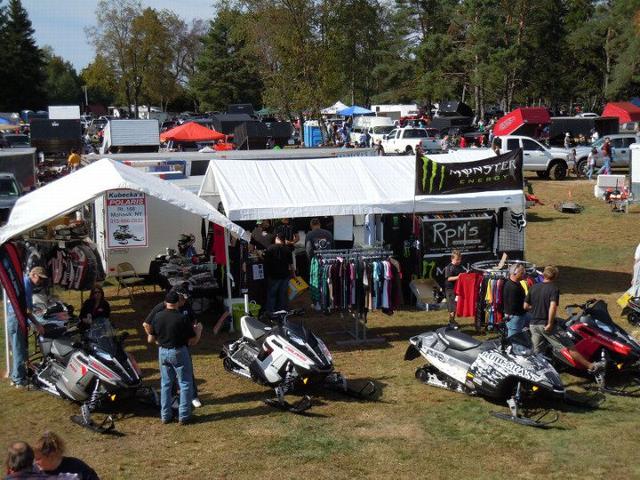 Ilion, New York, based RPM's Apparel has signed an agreement with East Coast Snocross (ECS) to return as the Official Souvenir Apparel vendor for the popular touring series.
The company was part of last winter's inaugural season at ECS, with a great deal of positive feedback generated from their work.
RPM's Apparel specializes in custom screen-printed and embroidered apparel for the Powersports and Extreme sports enthusiast. They also carry a full line of the popular Monster Energy brand apparel, a big hit among the active, high-profile 18-25 demographic.
Snowmobile racing fans expect cutting-edge design and quality clothing, and the folks at RPM's can deliver the goods. For this coming season, the ECS clothing lineup will be greatly expanded to include items for fans of all ages.
"I'm very excited to have RPM's Apparel coming back for our second season," said ECS General Manager Shawn Longbook. "They will be at every race this winter, offering some great merchandise to our loyal fans. The items they produced for last season were excellent, and with an expanded lineup this season, I'm sure our fans will be very pleased."
RPM's Apparel was created in October of 2006 by Ken Farrington when he added current partner Joe Rando. Farrington had run a successful enterprise by himself since 1999, yet was ready to grow utilizing Rando's expertise. The two have delivered quality product since Day 1.
"Joe and I are extremely excited to be back with ECS for their second season," said Farrington. "We can't wait to get out there and show folks what we've got. For this coming season, we'll offer a wider variety of items in the ECS line, including the all-important sizes and styles for ladies and children. We're now working directly with the printer, which allows us to create a line that provides what our customers want.
"We drew several compliments on the items we offered last season, and feel strongly that ECS fans and team members will love what we're planning for 2011-12," added Farrington. "It's a big opportunity for exposure for us to be the Official Souvenir supplier for ECS. Our goal is to provide quality merchandising for ECS with products the fans can't live without."
For nearly two decades, northeastern snocross fans have proudly flown the colors and logos of their favorite sport. With RPM's plans for this season, those colors are sure to be bright.
East Coast Snocross, presented by Woody's Traction and AMSOIL, is the new sanctioning body for snowmobile racing in the northeastern United States. ECS maintains a regional circuit intended to keep grass-roots snocross racing healthy in this part of the snowbelt, while also cultivating new talent for tomorrow's factory-backed Pro teams.
Six events on the 2011-2012 schedule have already been announced, while negotiations are being finalized to fill out the slate of eight or nine points races. Enthusiasm is starting to show as summer winds down and those cool nights remind us of our favorite season (winter!).
For more information, please go to www.eastcoastsnocross.com.