Rotax 900 ACE Turbo Engine: Why 150 HP and not more?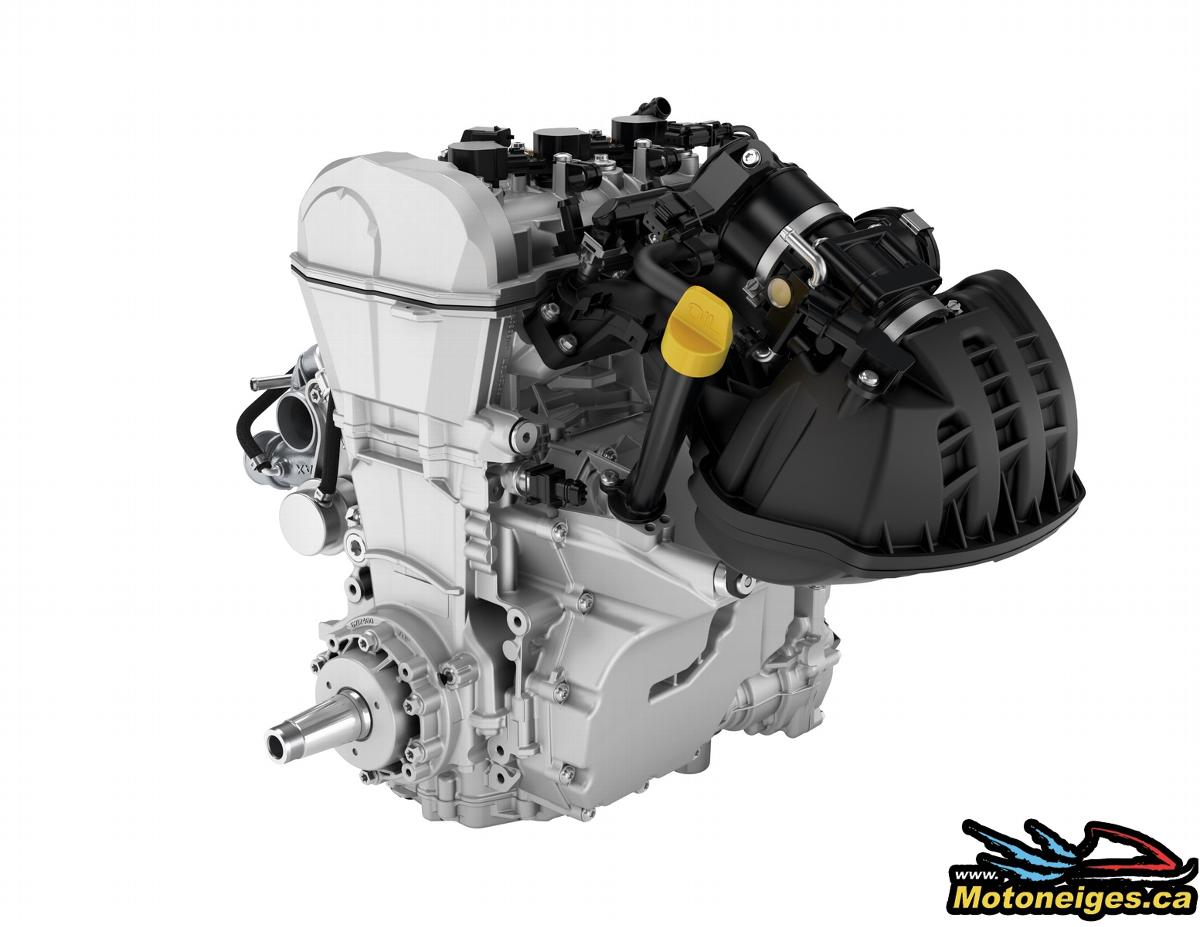 Rotax 900 ACE Turbo
The past few days, Ski-Doo has announced the introduction of the Rotax 900 ACE Turbo engine. This engine is a bit showing the exit door to the 1200 4-TEC, which is now only available in the Expedition family. Since this announcement, many discussions on the Internet and elsewhere have appeared. Almost all of the discussions have the same subject: the 150 HP of the 900 ACE Turbo!
Many snowmobilers are asking themselves the following questions: Why didn't Ski-Doo boost the power to 170 HP or even more than 200 HP? Why 150 HP? Why not 172 HP as in the Maverick X3?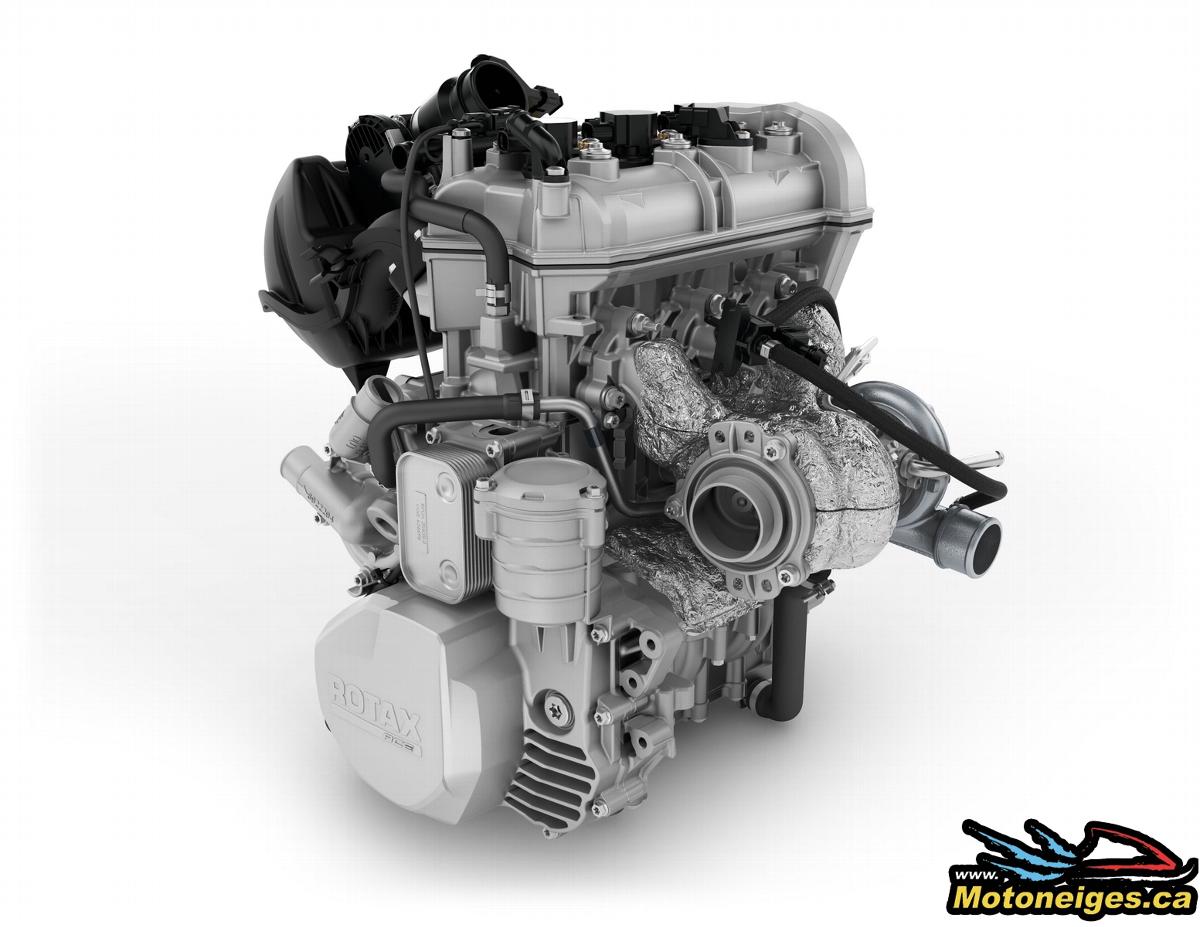 Rotax 900 ACE Turbo
The snowmobile market
When a manufacturer wishes to introduce a new product into an existing market, it is strongly advised to analyze the market, its trends and the purchasing habits of the target customers. The snowmobile market is no exception to this, and Ski-Doo has certainly done its homework to determine what power market its new engine should be in.
Here, Ski-Doo has targeted a part of the market where it could sales more new snowmobiles. A place where Ski-Doo had no presence was in the four-stroke engine of 140 to 160 HP. No matter what it's said on the Internet, or what the big fans of Ski-Doo can say or desire, one fact remains: Sales remain the true guarantee of success for a manufacturer. Of course, there are other factors that support the success of a new engine or snowmobile model such as driving experience, reliability, maneuverability and so on.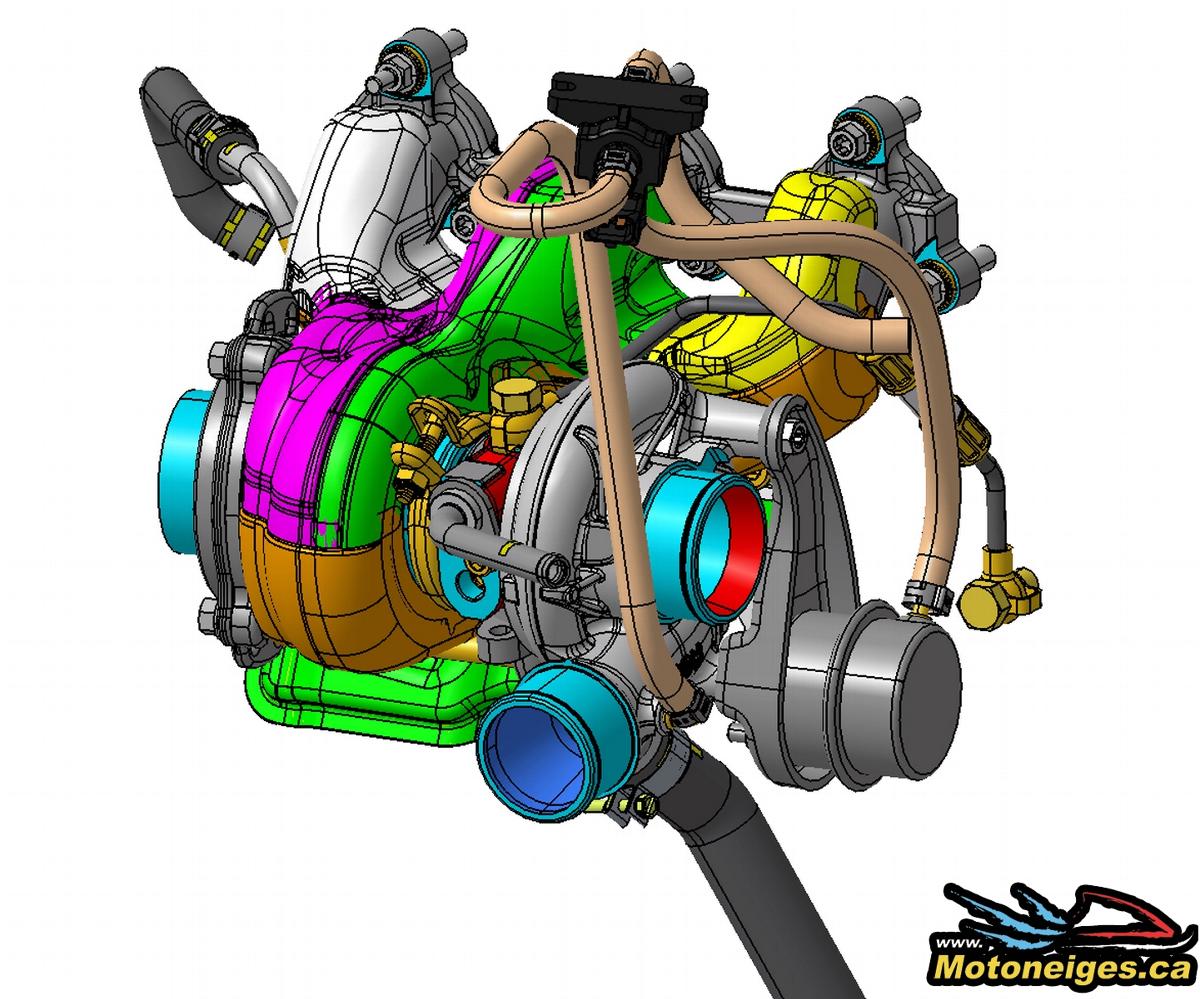 Rotax 900 ACE Turbo
A bit of history…
In 2005, Ski-Doo opted for a different approach by reintroducing the Mach Z… In the first year, many high-performance shoppers bought a Mach Z. Already the following year the sales dropped and in 2008, after announcing three models of Mach Z, Ski-Doo canceled the production due to the too little demand of the consumers.
The lesson to be learned here is that the very high-performance snowmobile market can experience a big start, but is likely to lose momentum very quickly.
Why 172 HP in a side-by-side, but not in a snowmobile?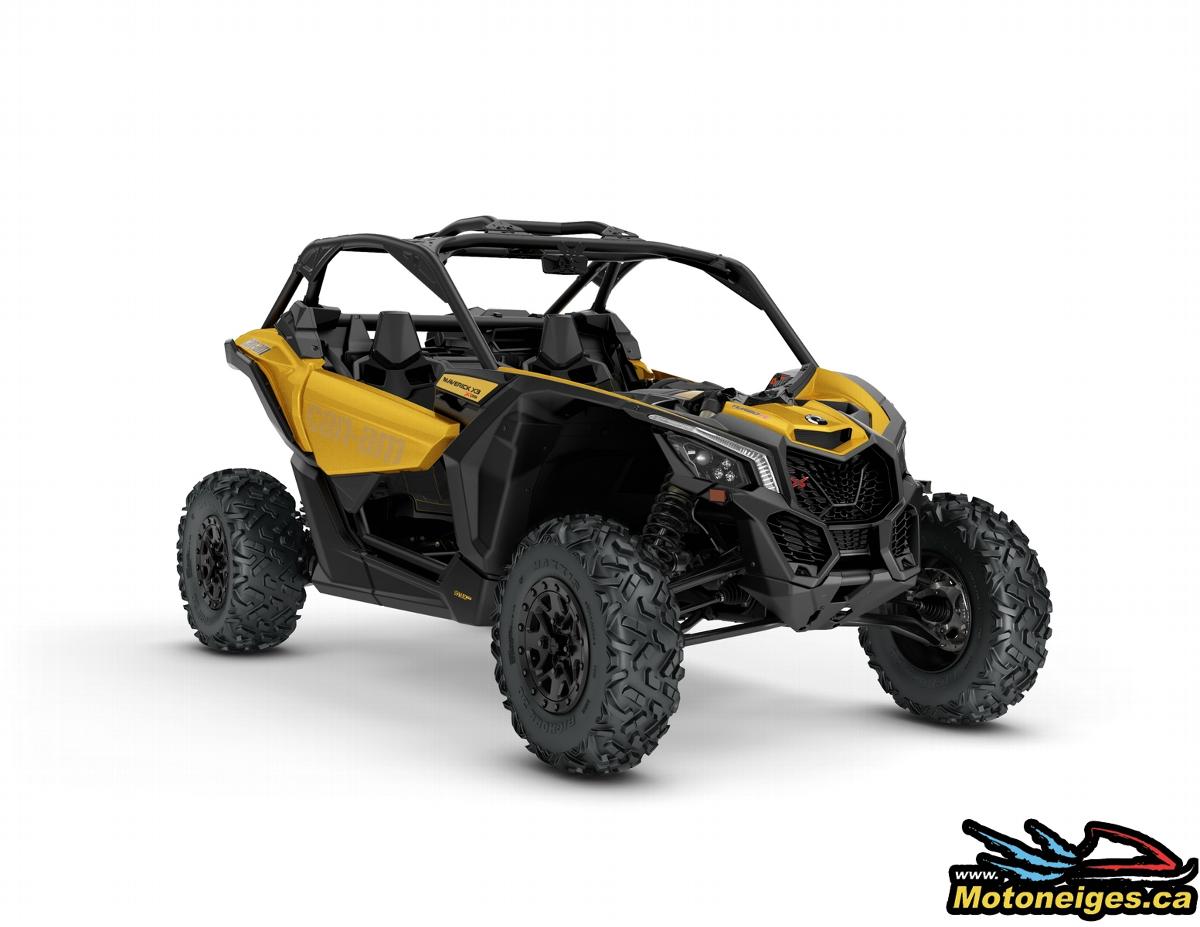 Here again, BRP responded to market trends by introducing the Maverick X3 with a 154 HP engine the first year before increasing it to 172 HP by 2018. However, what is less publicized is that the Maverick X3 is also available in 2018 with a 120 HP version of the 900 ACE Turbo engine. This version without intercooler meets a need and is undoubtedly much more suitable for quad trail driving.
Why a Yamaha Genesis 200 HP engine then?
The Japanese manufacturer's strategy is very different than Ski-Doo… With around 5% of world sales, many wondered if Yamaha was not leaving the snowmobile world. The manufacturer demonstrated his desire to remain in the industry. In addition, with the announced of the end of the APEX, Yamaha wanted to offer a sizeable successor for the next 5-6-7 years. Finally, as part of its supply agreement with Arctic Cat, it had to offer a vehicle with more than 177 HP to replace Suzuki's Z1 Turbo engine.
From there was born the Genesis Turbo engine that Yamaha announces at 180 HP, but which actually develops around 205 HP.
Let's talk about the power of our snowmobiles
When you analyze your needs and the use of your snowmobile during a full season, have you already asked yourself the following question: "How many times have I really needed the 150,160 or 200 HP of my engine?" The average snowmobilers will probably tell you 2, 3,4 or even 10 times at best… So, we may wonder what power we really need.
Of course, the answers will certainly differ from one snowmobiler to another, but we would probably be surprised to know the number of people who drive snowmobiles of 150 HP or more when their real needs would be more in the 90 to 120 HP.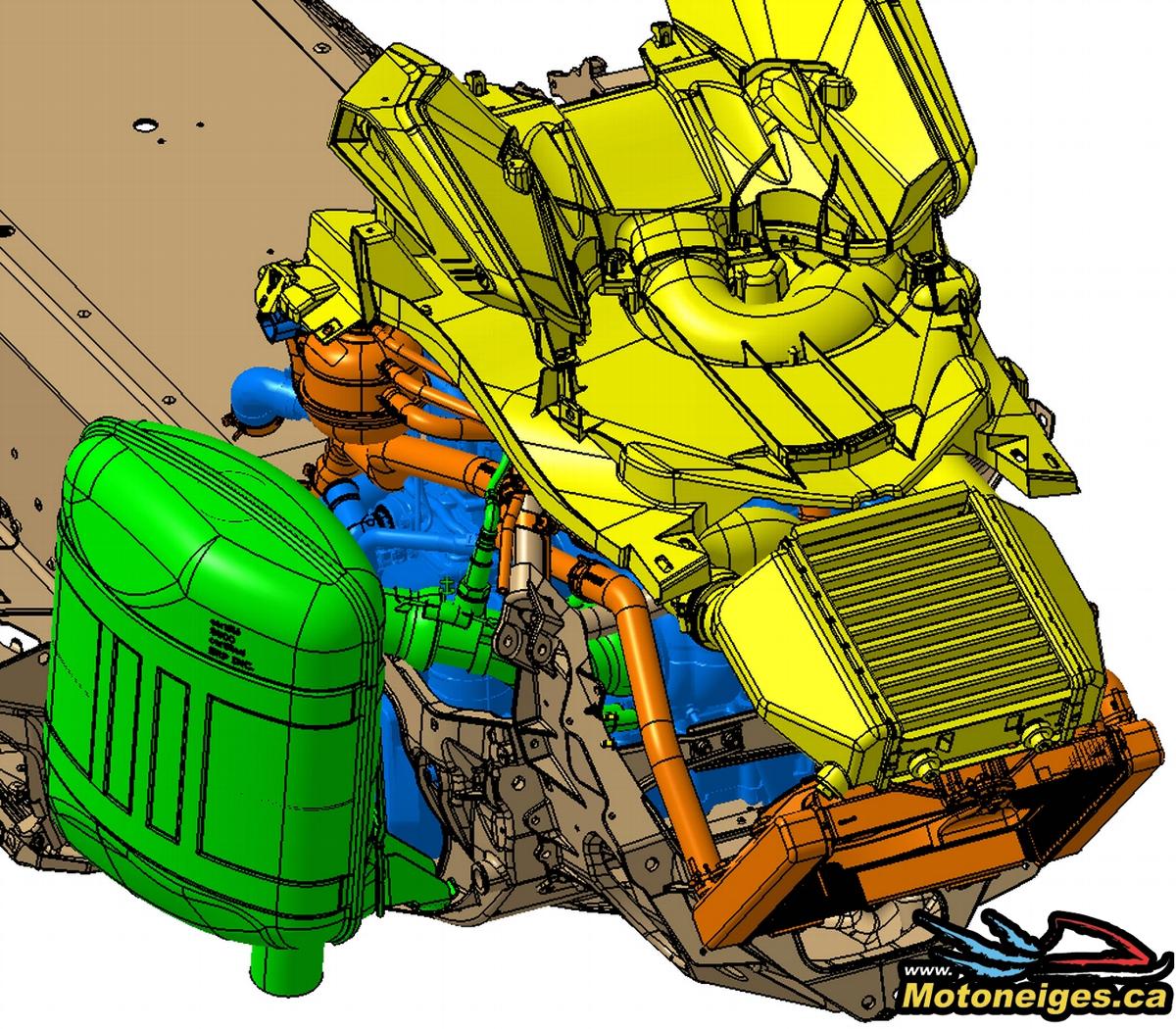 Rotax 900 ACE Turbo
In conclusion
In our opinion, the fact that Ski-Doo has opted for a 150 HP version of its 900 ACE Turbo engine has nothing to do with its ability to produce a 175 HP or 200 HP engine, but rather with its desire to offer a reliable engine that will become popular and meet the snowmobilers real needs.
For more information on the Ski-Doo 2019 range, please consult the following article: Ski-Doo 2019
You can also watch our interview with Mr. Claude Trahan, product manager at Ski-Doo, who answers our questions about the 900 ACE Turbo engine.
[[YT]]