Snowmobiling in Gaspésie
Offering vast expanses of snow, pristine landscapes and 3000 kilometres of groomed trails, Gaspésie provides exceptional opportunities for snowmobile adventures.
Gaspésie boasts a vast network of safe, marked snowmobile trails that allow you to explore the region, including areas that would otherwise be inaccessible. The trails will take you through a variety of landscapes featuring snow-covered forests, mountains, frozen rivers and picturesque villages. Along the way, you can admire legendary Percé Rock as well as panoramic views of the Gulf of St. Lawrence and the Chic-Chocs from the top of Mont Saint-Pierre and a view of Chaleur Bay from Mont Carleton. Other attractions include wind turbines, observation towers and snowmobile bridges.
A can't-miss itinerary, the Grand Tour of Gaspésie is a nearly 1200-kilometre loop around the entire Gaspé Peninsula, which takes five or six days. For a shorter trip, several other loops are available, including the Chic-Chocs/Forillon loop, which includes Sainte-Anne-des-Monts, Mont-Saint-Pierre, Grande-Vallée, Gaspé, Murdochville, Relais La Cache (a snowmobile clubhouse) and Saint-Paulin, in the La Matanie sector. Also worth discovering is the Gateway loop linking Matane, Amqui and Mont-Joli, and the Plateau loop, ideal for a day out around Matapédia.
In addition to snowmobile clubhouses, many services are easily accessible from the trails, including gas stations, restaurants and lodging sites. The villages in the region offer warm hospitality and opportunities to relax after a day of snowmobiling. Savour hearty regional cuisine and locally brewed beers before enjoying a good night's sleep in comfortable accommodations.
Find out more about the region and plan your next snowmobile tour at tourisme-gaspesie.com.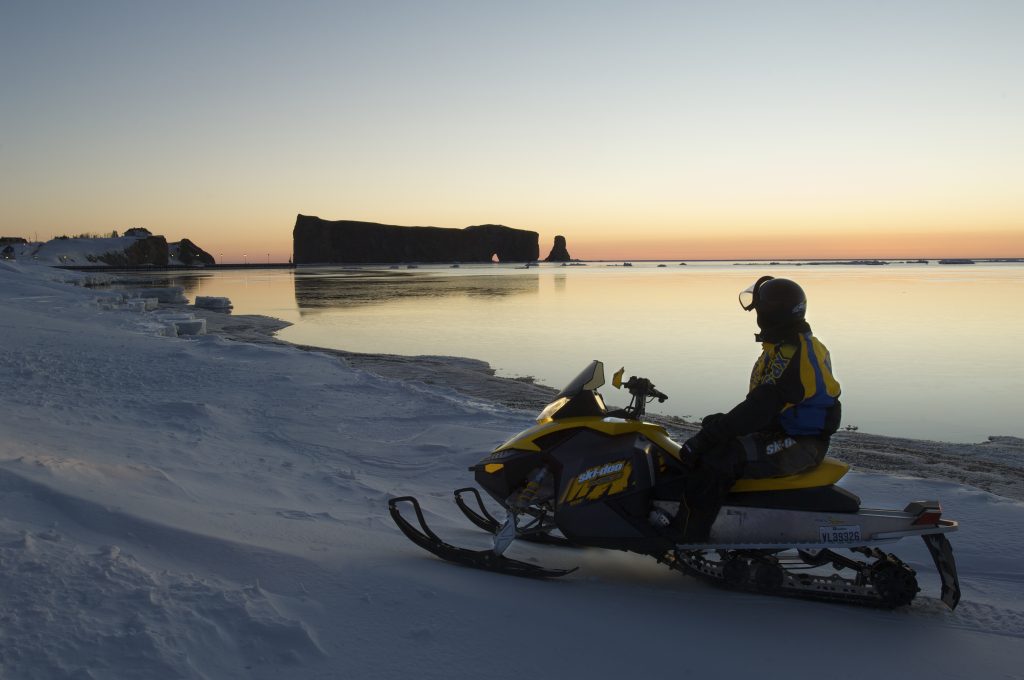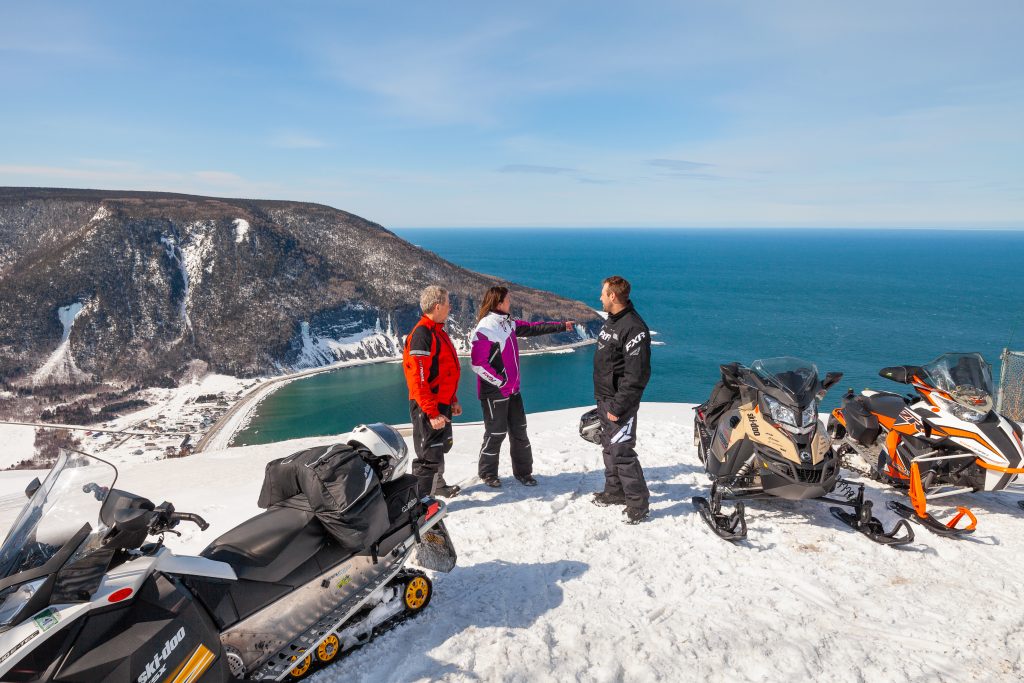 Cover picture photo credit: CHOK Images / Tourisme Gaspésie