Located right along the Chaleur Bay and at the bottom of Mont St-Joseph (555 meters above sea level), The Hostellerie Baie Bleue in Carleton-sur-Mer is the ideal and strategic location to plan your next snowmobile trip in Gaspesie! Despite the presence of the word 'Chaleur' with means 'Heat' in French, the geographical location of our beautiful region brings us accumulations of snow that make the most seasoned snowmobilers dream. Come and enjoy several circuits and thousands of kilometres of beautiful trails!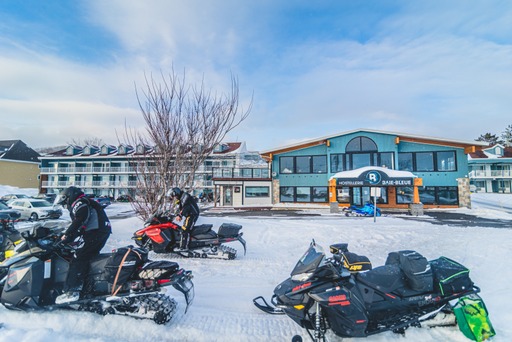 Why should you choose our establishment?
Accessible directly from snowmobile trails and nearby gas station;
Free secure parking for your trailer during your trip;
Our restaurant Pub St. Joseph (located in the hotel) is open 7 days a week from breakfast to dinner.
Resto-Pub St-Joseph
Your Hostellerie Baie Bleue experience wouldn't be complete without a stop at Resto-Pub St-Joseph. Have you been salivating just thinking about your first Gaspesian seafood meal? Well, our restaurant has two addresses to satisfy your cravings. Dare to try our famous seafood poutine or our classic "Le pied marin" pasta. If you're more of a carnivore, you'll love our delicious ribs!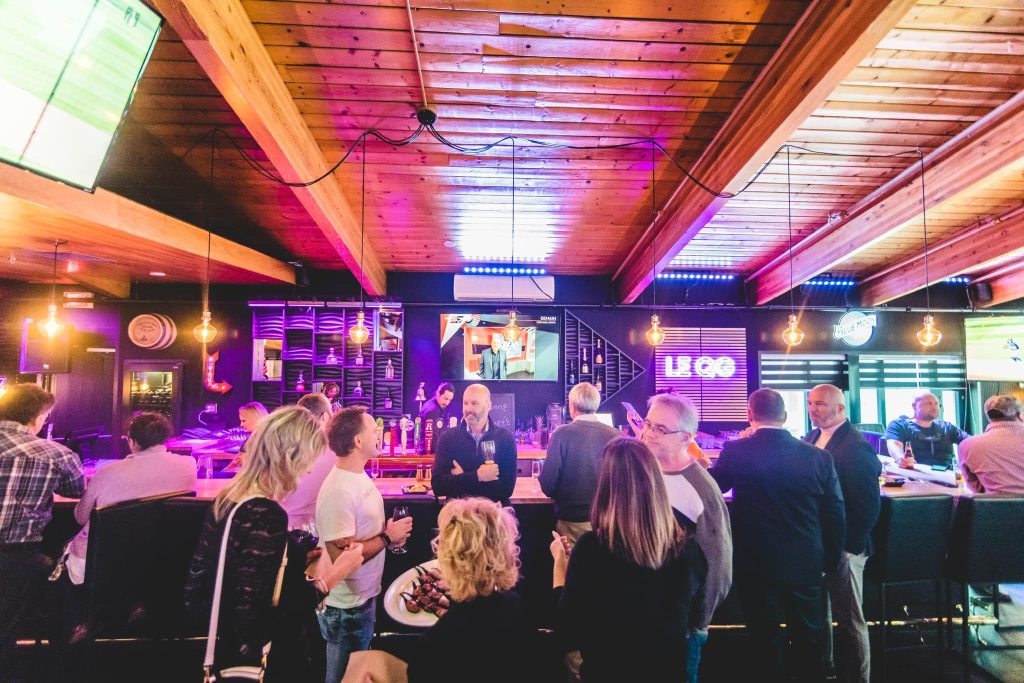 At Resto-Pub St-Joseph, our goal is not to reinvent cuisine, but to bring a touch of our rich terroir to the dishes we love. Whether you're with family or friends, come and enjoy a festive moment in good company. As an added bonus, you'll have the chance to spend this beautiful moment with us, breathing in the pure salt air on our magnificent terrace.