BRP unveiled its Ski-Doo 2022 line on February 17th! Once again this year, BRP has a lot to show for and has some great surprises in store for us.
One of them is a new line of snowmobiles that will make its debut in North America. It's the Lynx line designed in Finland to face extreme conditions since there is no trail network there.
Three models will be available, including the Lynx RAVE RE that I'm talking about in this article.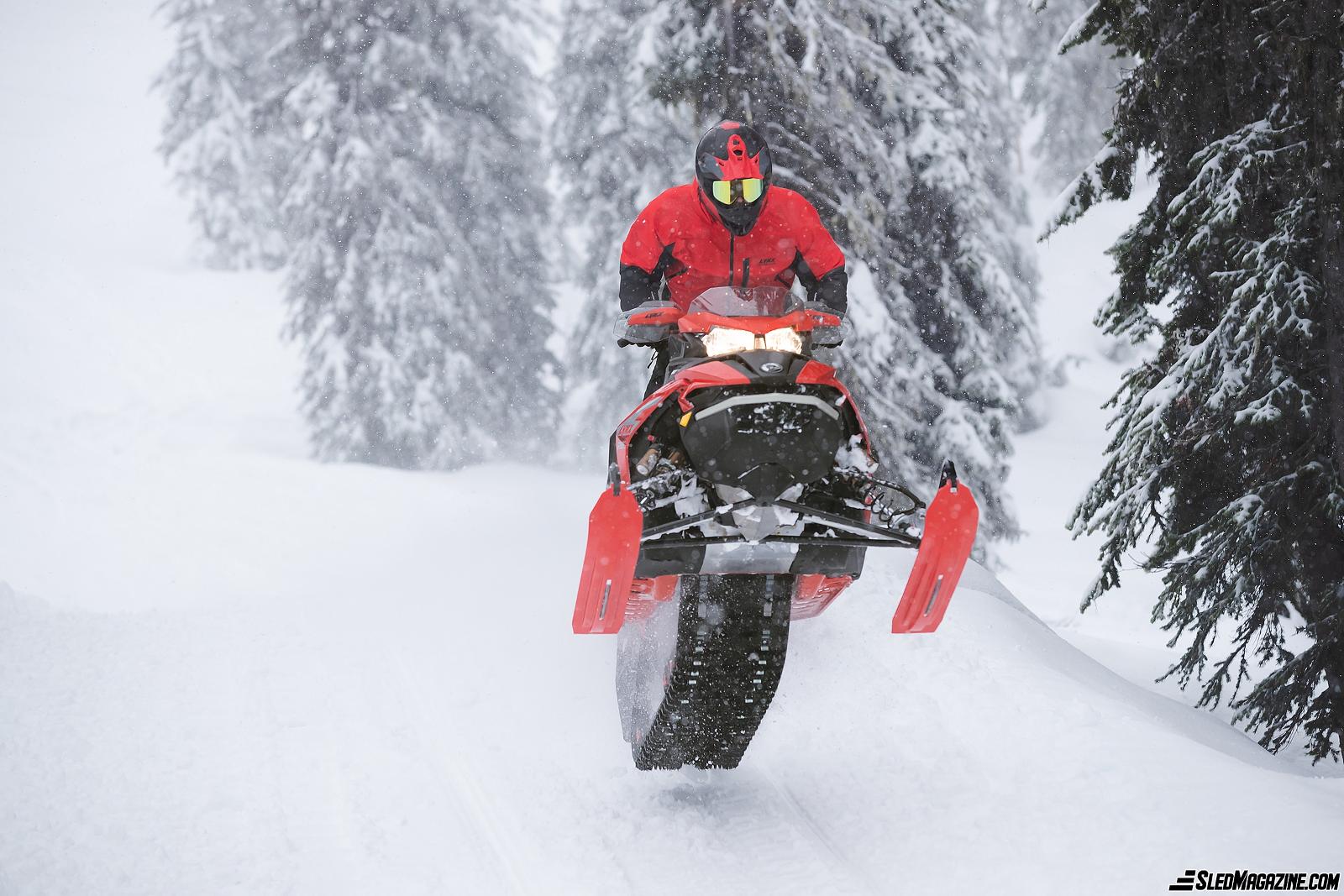 It is a snowmobile that is designed to be a trail snowmobile but with features such as:
its PPS (Pauli Piipola Suspension) rear suspension for difficult trail conditions and optimal performance for sporty driving;
its KASHIMA KYB 46mm HLCR shocks (High speed, Low speed, Compression, Rebord damping);
its Blade XC+ skis which, according to the manufacturer, are designed to offer precise and predictable steering in various Nordic snow conditions and offer great stability;
Its 15-inch wide by 137-inch long track. It is a factory ICE Ripper XT with 1.5 inch high profiles.
The RAVE RE is standard equipped with both electric and manual starters, a very low windshield and two linQ attachment kits. Its color is Viper Red / Hyper Silver / Black.
Among its other features are:

the 850 E-TEC engine with 165 HP;
E-TEC direct injection with additional thrust injectors;
42.2 inches of ski space;
the Radien chassis (shorter, lighter and smaller), instead of the REV GEN-4;
7.2 inch digital display indicator (no color);
a 12 V outlet in the front compartment;
a ratchet drive clutch
QRS driven clutch;
37 Liter fuel tank;
3.4 liter oil tank;
reverse RER;
To answer the questions of many about where this snowmobile would fit into the BRP family, I thought about it for several days before giving my opinion.
You should know that at the time of writing, I am at the same point as you, I have not seen it in real life and therefore I have not tried it yet.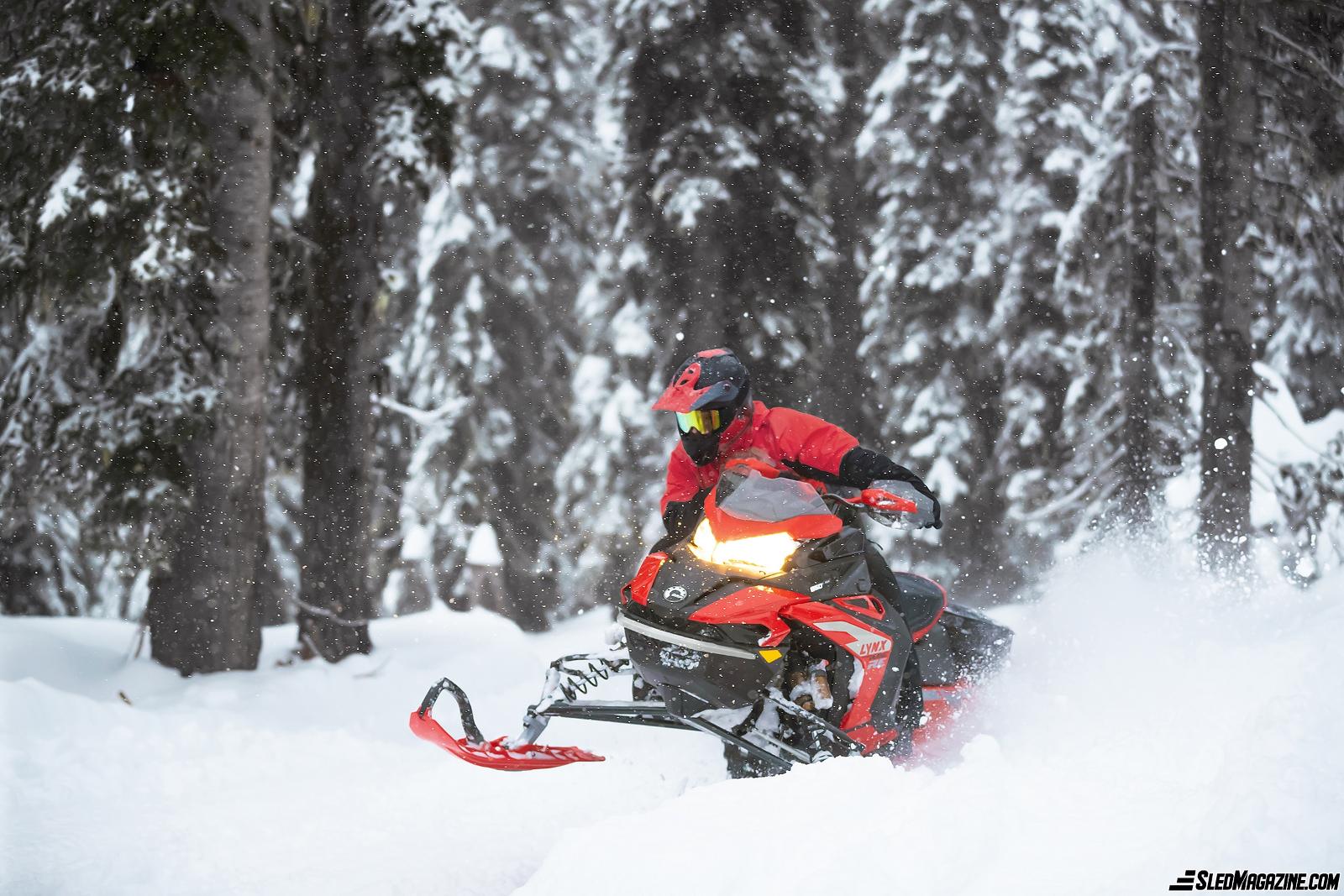 So from the information I know and the videos I've seen, I can't say that the Lynx is like a Renegate X-RS because even though both have 137 inches of track, the manufacturer defines the LYNX RAVE RE as a trail snowmobile while the Renegate is defined as a hybrid. I can't say it's an MXZ X-RS either, since this one is 129 inches long. The chassis (RADIAN) of the Lynx is different from the other two (REV GEN-4) as well.
I'd say it's a bit of a mix of the two. It's as if we would have mixed the two snowmobiles in a bag, taken what comes out of it and made a few more modifications so that she is expert in the bumps and speed is her best asset. So it's their high-end cousin.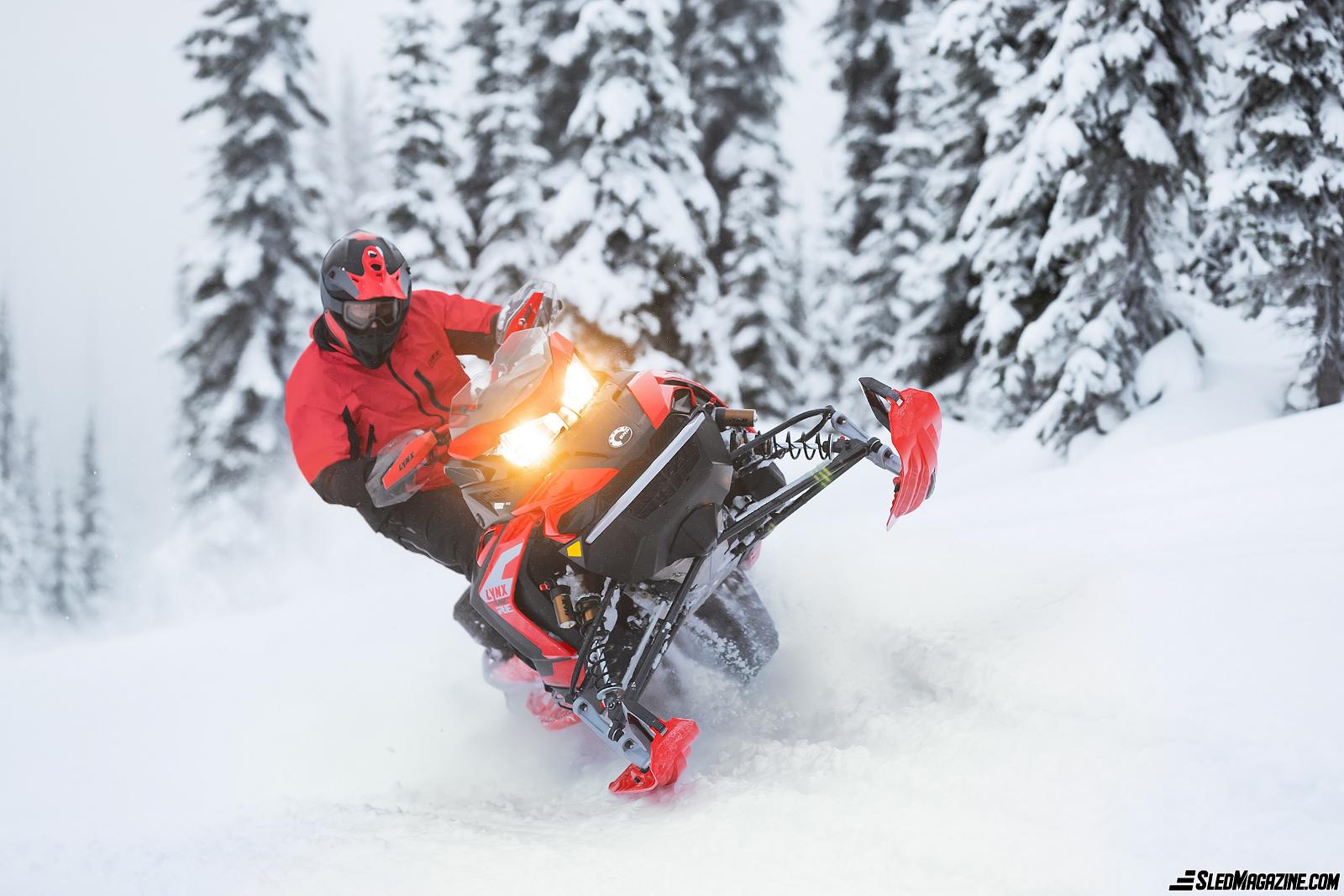 All this to say that the Lynx RAVE RE seems to be for people who enjoy several kilometers in a day, love the adrenaline rush of acceleration, love sporty riding and want comfort in all trail conditions.
I hope to have the chance, like my two colleagues Hugo Lorquet and Jean-François Leclerc, to ride this bike very soon to be able to tell you more. I dreamed about it for several days, seeing pictures and videos of it to help me write this article.
If I had to change it next year, it would most certainly be one of my choices and I would hurry to order one before March 31, 2021, since it is an edition for the Ski-Doo spring sale. On that note, have a good hike!