Management of the Polaris Snowmobile Division and the Polaris Racing Program have endorsed the International Series of Champions (ISOC) race circuit for the upcoming 2008-'09 ISOC race season.
ISOC is currently positioning itself to be the premier North American snocross race circuit in the wake of the dissolution of the World PowerSports Association (WPSA). Polaris spokesmen said they are optimistic about the ISOC approach to racing.
"Like our fellow OEMs, Polaris is eager to support a race circuit that provides great competition opportunities and entertaining race events for snowmobile enthusiasts," said Polaris Snowmobile Division Vice President Scott Swenson. "We feel that ISOC is taking all the right steps to provide exactly that type of racing environment. We are currently committed to having our Polaris racers focus on the ISOC circuit this coming winter."
Polaris Racing Manager Tom Rager, Sr., also endorsed ISOC.
"We have known the folks in ISOC management for many years and we feel they really know and understand racing and the business of racing," Rager said. "We see their commitment to sanctioning safe, entertaining and competitive racing and like the plans they have put forth so far. We look forward to having our Polaris racers compete for ISOC points titles next winter."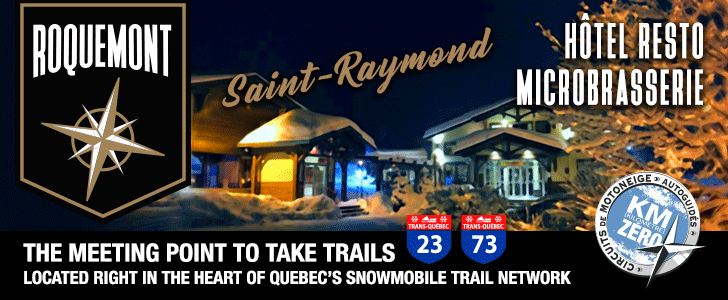 ISOC is based in Albertville, Minnesota, and is led by former cross-country racer John Daniels. He also oversees Sledhead 24/7, which creates multi-media news and entertainment for snowmobiling enthusiasts. Sledhead 24/7 has a presence on regional television and radio, on the internet and in videos it produces.
For the past several seasons, the premier snocross race sanctioning body was the WPSA, but that business ceased operation following the 2007-'08 season.
Among the differences racers and fans are likely to see as ISOC becomes the leading race sanctioning group is a focus on regional racing that is less expensive for fans, racers, race teams and circuit sponsors such as Polaris. Several leading race teams have endorsed the ISOC approach and OEMs such as Polaris are also publicly declaring their support for the new circuit.
About Polaris
With annual 2007 sales of $1.8 billion, Polaris designs, engineers, manufactures and markets all-terrain vehicles (ATVs), including the Polaris RANGER™, snowmobiles and Victory Motorcycles for recreational and utility use.
Polaris is a recognized leader in the snowmobile industry, one of the largest manufacturers of all terrain recreational, utility and side-by-side vehicles (ATVs) in the world, and rapidly making impressive inroads into the motorcycle cruiser and touring marketplace under the Victory® brand.
The Victory Motorcycle division was established in 1998, representing the first all-new American-made motorcycle from a major company in nearly 60 years. Polaris also enhances the riding experience with a complete line of Pure Polaris apparel, accessories and parts, available at Polaris dealerships. Polaris Industries Inc. trades on the New York Stock Exchange under the symbol "PII," and the Company is included in the S&P Small-Cap 600 stock price index. Information about the complete line of Polaris products, apparel and vehicle accessories are available from authorized Polaris dealers or anytime from the Polaris homepage at www.polarisindustries.com.