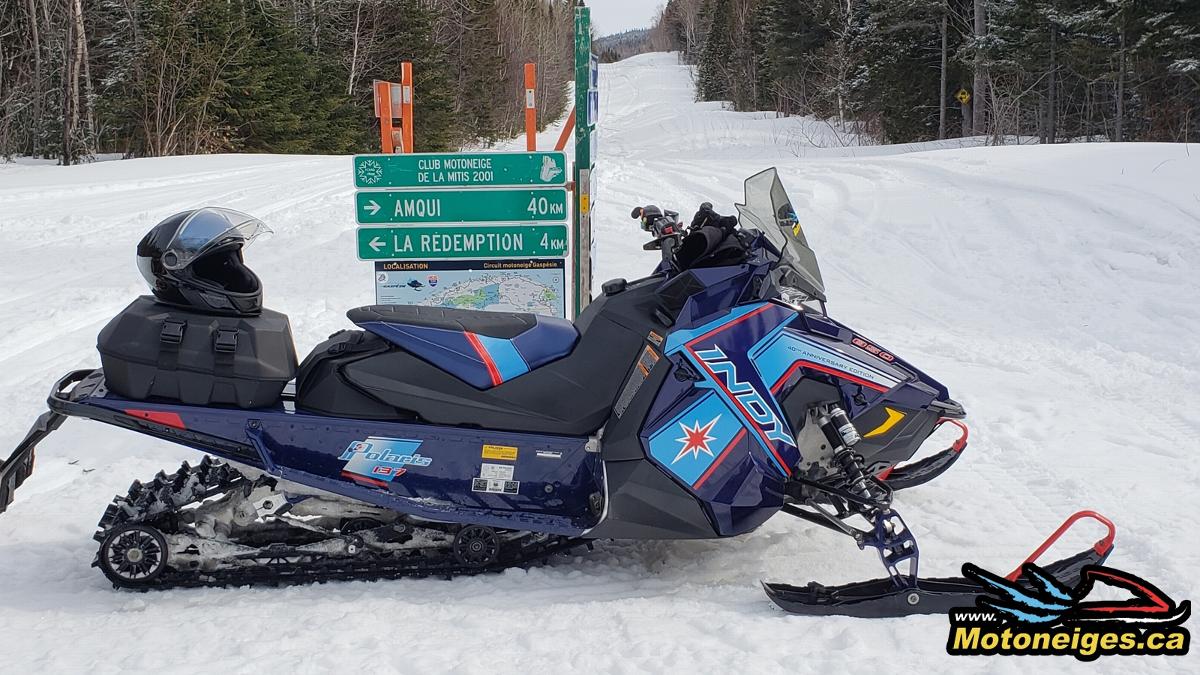 If there is one model in the 2020 Polaris snowmobiles that is well adapted to the reality and needs of many Quebec snowmobilers, it is the Polaris 850 Indy Adventure 137. Indeed, this snowmobile is considered a solo "touring" when you look at its features and standard equipment.
First, it comes with three engine options, the 600 and 800 Cleanfire as well as the 850 Patriot, a large 45-liter tank and three track options. So, you have the choice of the Storm 150 (1.5"), Cobra (1.35") or Ice Ripper XT (1.25"). As for the suspension, the 137-inch version of the Pro-CC is at the rear and the AXYS suspension at the front. All the shock absorbers are Walker Evans.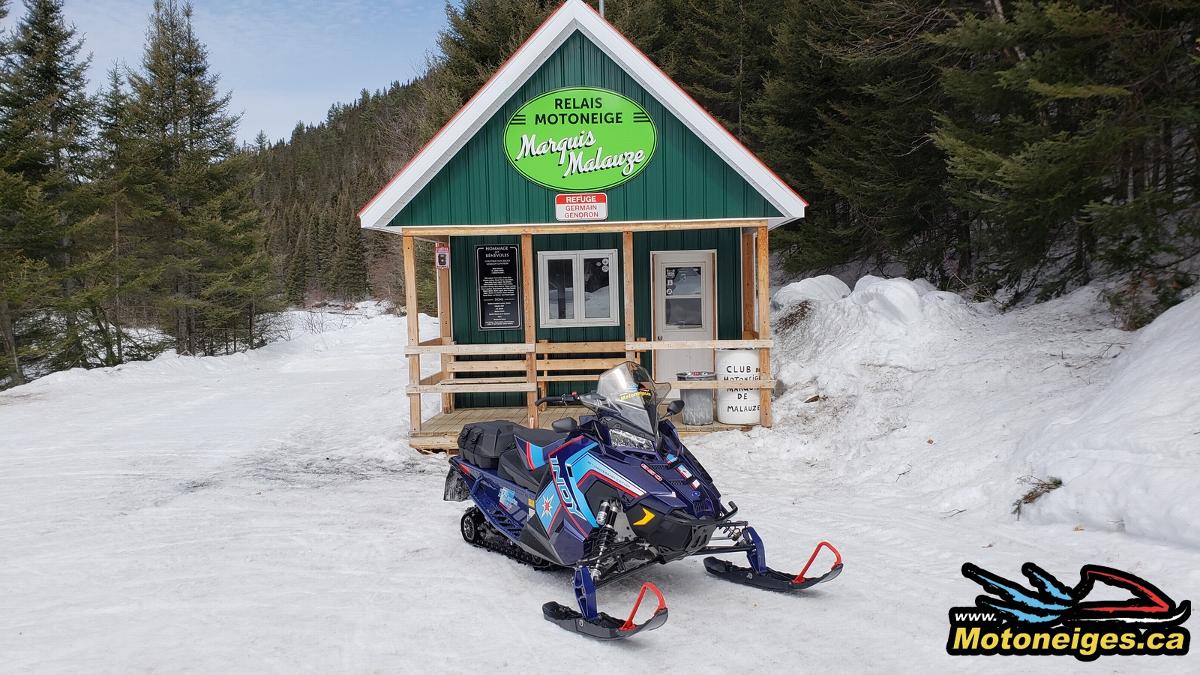 The storage area includes a large semi-rigid bag on the back of the tunnel, a bag under the seat and small storage space on the top of the console. Speaking of consoles, it includes a complete set of digital dials and a 12-volt outlet. It is even possible to convert this model to two seats with the optional FT2 booster seat.
My First Contact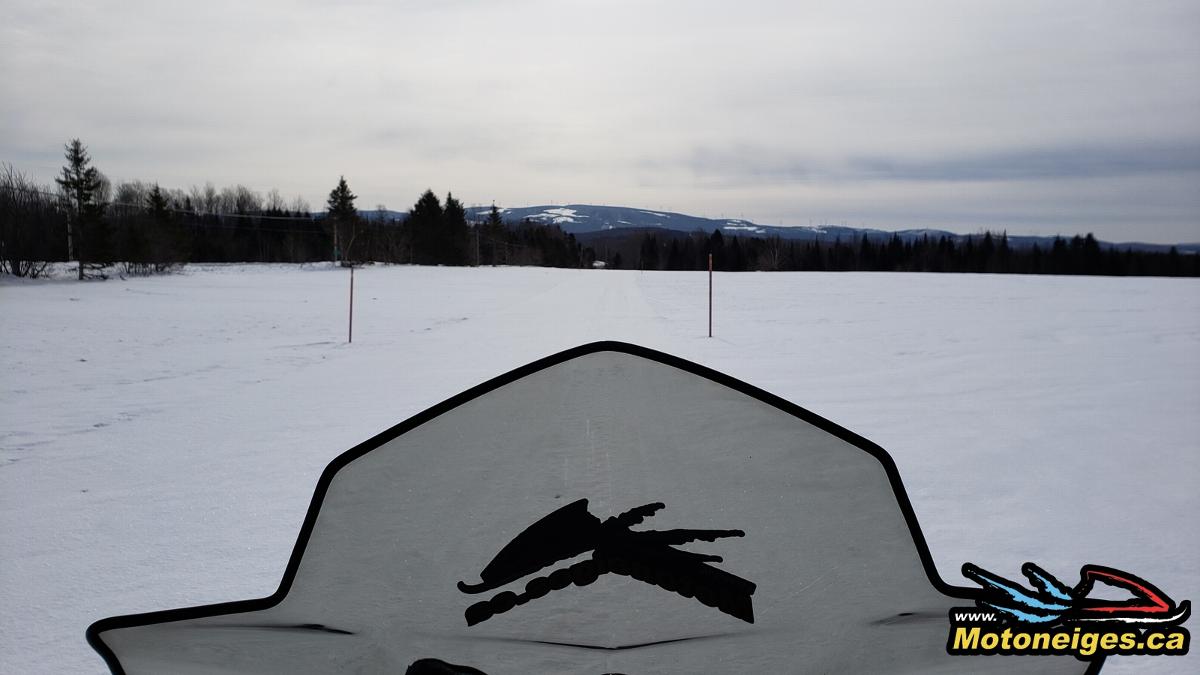 First, I love the snowmobile colors. But as they say, you shouldn't judge a book by its cover. That's what I've been doing in the last few hours. I opened the book; I tested the grand touring capacities of the 2020 850 Indy Adventure 137. In this test, I drove no less than 725 km in the same day! Since it is the end of the season, we have faced just about every possible condition.
The performance of the 850 Patriot combined with the handling of the AXYS chassis and the 137-inch Pro-CC suspension pleased me. The driving position is comfortable even during very long rides. The seat offers excellent comfort, but also allows quick position changes in the more sinuous segments. During high accelerations, the front remains on the ground, maximizing speed gain. Finally, the driving of this model is precise, which makes the experience even more pleasant.
At the end of the ride, there was almost 20 cm of new spring snow on the trail, and I noticed an accumulation of snow in the back of the steps. As the snow was very sticky, I think it made this situation worse. I look forward to seeing if this will happen next season under the same circumstances, but with drier snow.
In conclusion, the 2020 850 Indy Adventure 137 meets my expectations very well for this type of snowmobile, and I invite you to come back and visit SledMagazine.com for my next comments.
For those who have already stored their snowmobiles, I wish you a great summer and for all the others, a happy end to the season!