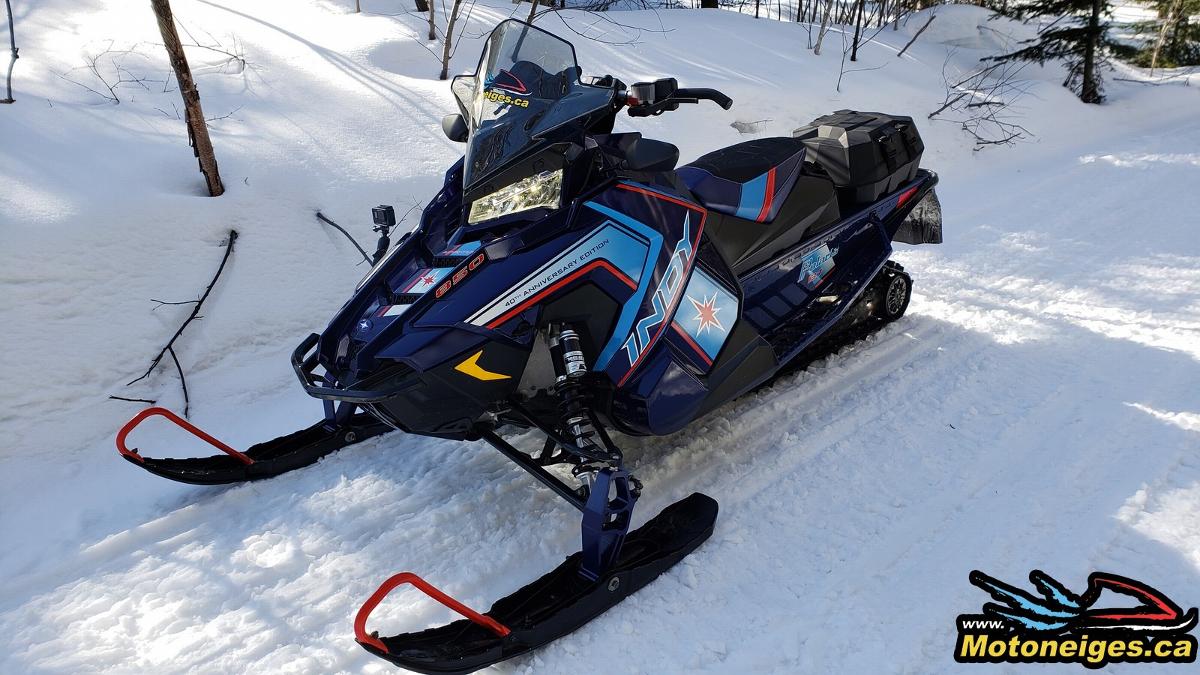 The snowmobile market in Quebec remains excellent compared to the other provinces and states of our neighbors across the border. It is a sure value because no matter how much snow falls on the ground, Quebec snowmobilers are passionate.
Of course, it is known to all industry players, but especially to the four major snowmobile manufacturers. It is not surprising that manufacturers work very hard to understand the tastes, needs, and trends of Quebec customers.
Polaris understands very well that a snowmobile that meets the expectations of Quebec customers will be very successful. Over the years, Polaris introduced the Voyageur and the Titan, which were meant for the northeastern market. Even the Voyageur family name is in French. That's saying a lot!
In 2019, Polaris is introducing a new model well adapted to the Quebec market. This time, the manufacturer has targeted the "Touring-Solo" segment with the Indy Adventure.
I had the opportunity to test it on more than 2000 km at the end of last winter, and I was able to test its behavior and performance on the trails in Quebec and New Brunswick.
The model I drove was equipped with the Patriot 850 engine, which offers incredible performance. When combined with the AXYS chassis and Pro-CC suspension, you're dealing with a very comfortable and surprisingly sporty snowmobile for trail riding. As for equipment, standard equipment includes Walker Evans adjustable compression shocks, a mid-high windshield, a large 45-liter fuel tank, mirrors, and a semi-rigid tunnel bag. As an option, the Indy Adventure can be transformed into a two-seat touring model with the FT2 seat, which is included in the list of accessories.
All these features and my test drive makes it my favorite Polaris snowmobile for 2020.
Small update
Guess what? I've been chosen to test this model during the 2019-2020 season. The model we received is the same as the pre-production model I drove last spring. No need to tell you that I'm looking forward to getting behind the handlebars of the 850 Indy Adventure 2020.
See you on the trails!