Wow a brand within a brand that managed something new and exciting yet with a familiarity BRP riders will appreciate. The 2022 Lynx did not disappoint in the deep snow it performed exceptionally well with light smooth handling on par with the Expert package from Ski-Doo but with a very distinct suspension set up.
The Boondocker DS was extremely impressive with its 850 E-TEC engine cranking out 165 horsepower, it felt incredibly snappy and responsive. The power delivery was really a perfect mix; it was lively enough to make the sled playful and fun yet smooth enough to make tree riding enjoyable. The PPS DS rear suspension is where this machine really starts to shine. We had one of our bigger test riders hit a large bomb hole at a good rate of speed. We didn't think much of it at the time as this was our normal route back to base. The incredible part was his reaction. He said he had been hitting that identical bump every day on multiple sleds and everyone of them bottomed out except the Boondocker. This sled is absolutely meant to soak up big hits without blinking. It really did feel like the harder it was pushed the better it did. Now that does not mean the magic transferred to the trails it is still a mountain sled that corners like a mountain sled. The part of the trail that was really good for the Boondocker was any whoops and bumps it handled them better than any mountain sled I have ridden.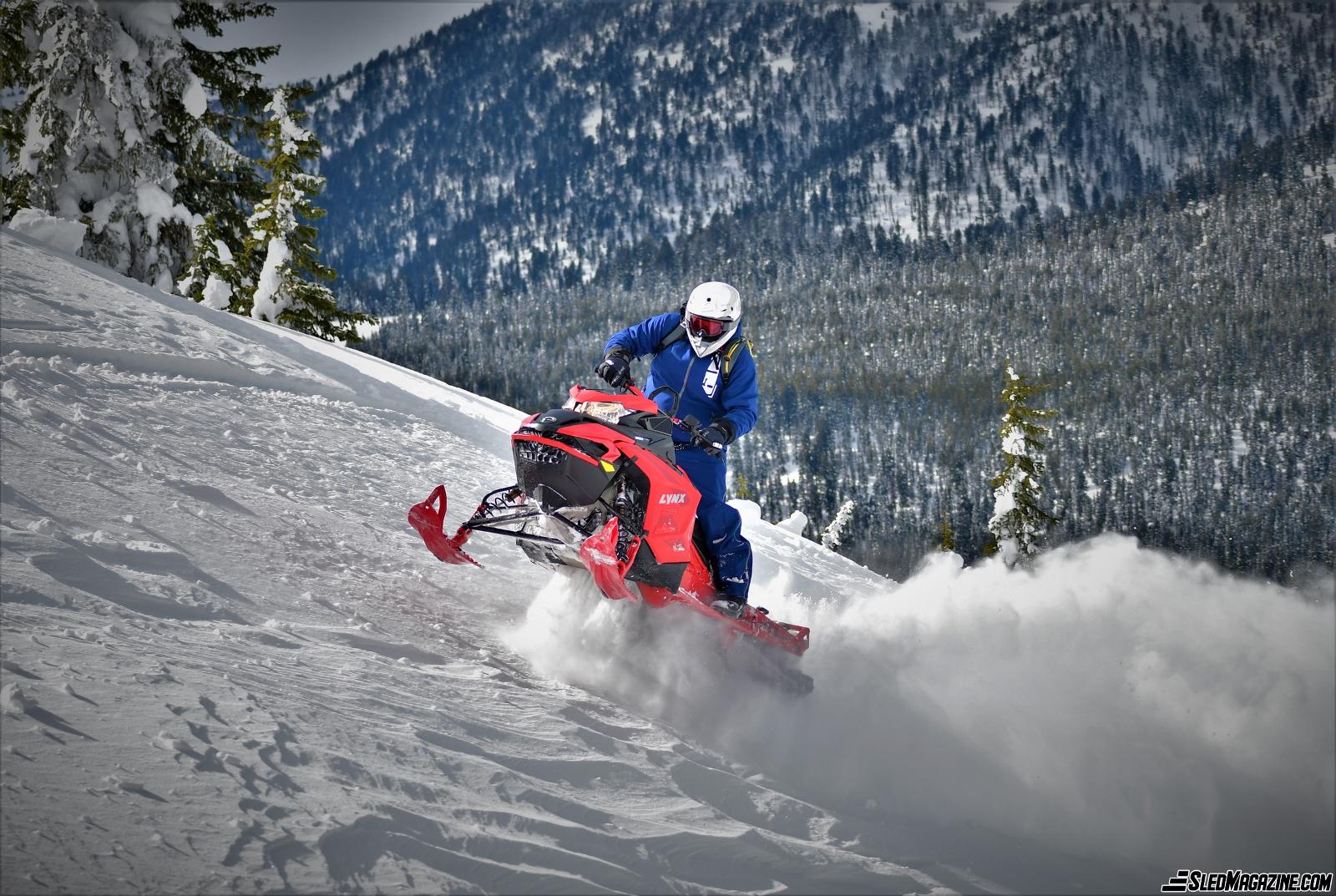 For such radical changes to a machine I expected a learning curve to ride this sled in the backcountry but was pleasantly surprised with how familiar it was handling wise to a Ski-Doo. The power delivery and lack of vibration made it a joy to ride in all backcountry conditions. It side hilled with ease and was confidence inspiring in tight terrain. We were also able to test it with some smaller jumps which it handled without issue. The short tunnel was definitely a great feature to have while in deep snow it was again confidence inspiring. The other part of this sled that I appreciate over others is how well balanced it is. This is a machine you can ride for multiple days at a time without feeling like the sled beat you up the first day and now you are sore and tired for the remainder of your trip.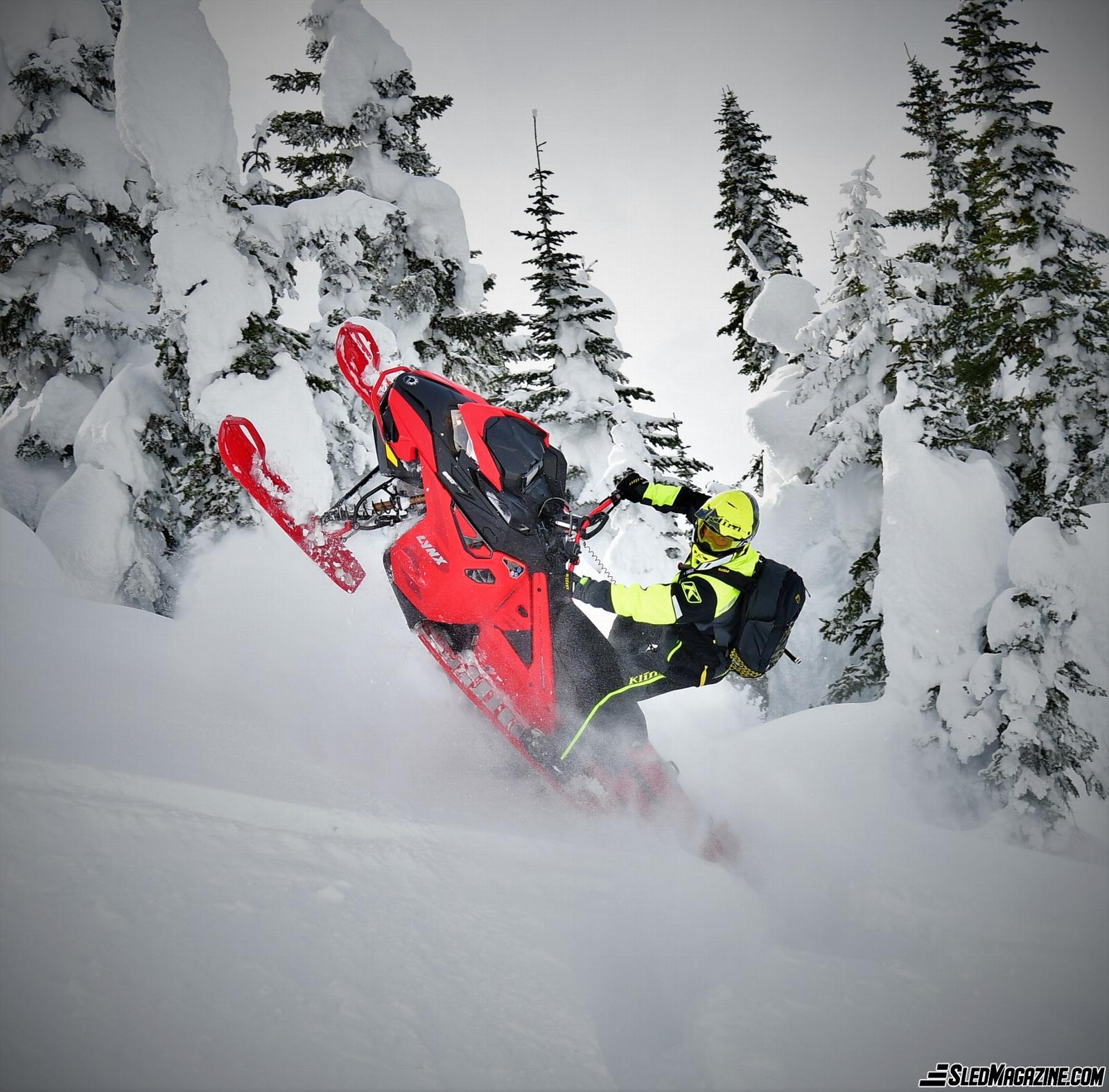 As a mountain rider that has been on a Polaris Axyss for the last few years, I can honestly say this sled should be a consideration for anyone looking to upgrade in 2022. It was fantastic in the backcountry steep terrain, it sidehilled like a champ and as far as big hits and whoops it stands in a different class all together. The unique suspension engineering combined with the smoothness of the motor and the engagement of the clutches worked together seamlessly. The Blade DS ski and short tunnel helped make this a complete backcountry package. This made for a unique yet familiar experience at the same time. If you are a Ski-Doo enthusiast you will feel right at home yet the harder you push the more you realize this sled is different very very fun to ride!