The Arctic Cat ZR 9000 Thundercat 2022 is amazing and had this Mountain rider smiling from ear to ear. It was an absolute joy to trail ride. It's hard to believe but the thing that impressed me most about the world's fastest production Snowmobile was not its speed. The power steering on this sled is an absolute game changer and it functioned perfectly. That being said the motor was also a highlight it pulled like an absolute freight train without ever feeling the least bit out of control…
I was really shocked when we left the test area and the rider in front of me on this sled started steering it with one hand and looked back at me in amazement. I immediately had to try it and this feature became a standout of all sleds across all categories. It really was amazing. I have never felt anything like it. The effortless steering and control were in a class by itself. We found ourselves seeking this sled out during our test session because it was unique and enjoyable to ride. The power steering was incredible at slower speeds and was calibrated perfectly as it was stable and confidence inspiring at higher speeds.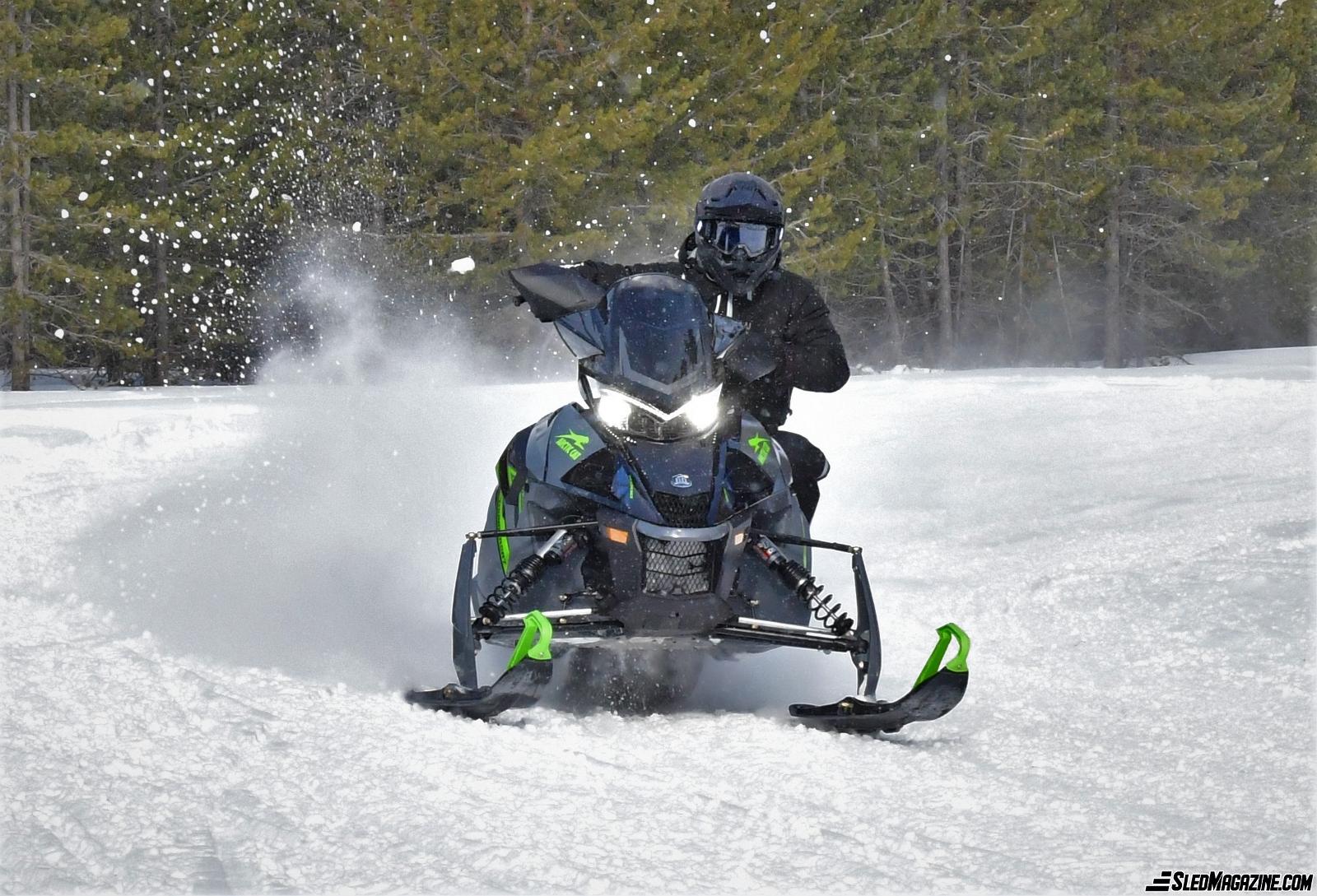 The suspension handled everything we threw at it with ease. It was compliant and smooth in the bumps yet cornered very well. The power was smooth and controlled but also let you know you were sitting on a rocket ship for the straight aways. The fit and finish of the Arctic Cat ZR 9000 Thundercat 2022 also seemed to be a step above the other Arctic Cat offerings. If you are in the market for a high performance trail killer that is easy to ride with exceptional performance this should be at the top of your list. The more I ride the more I appreciate being able to ride and enjoy multiple days on a sled without feeling sore and tired. I can honestly say at the end of my time on the ZR I was not tired in the least and wasn't ready to give the sled back! The steering on this sled became a standout for our group which is incredibly impressive considering some of the other new technology it was up against. I applaud Arctic Cat for this offering and innovation.