As a snowmobiler, it's important to know a few basic operations to maintain or repair your snowmobile. In some cases, this will allow you to get out of situations easily. Without this knowledge, getting home may be difficult at times. This is why I find it essential to discuss changing the belts on your snowmobile.
Whether it's for pulley maintenance or to get back on the road after a breakdown, it's vital to master the replacement of your belts. Of course, it's essential for your safety to carry with you a replacement belt adapted to your snowmobile. I invite you to consult the documentation offered by your manufacturer to find the right model of belt designed for your snowmobile.
Replacement Steps:
First, before working on your clutch system, it's important to turn off the vehicle's power and make sure that accidental starting is not possible.
Open your left side panel.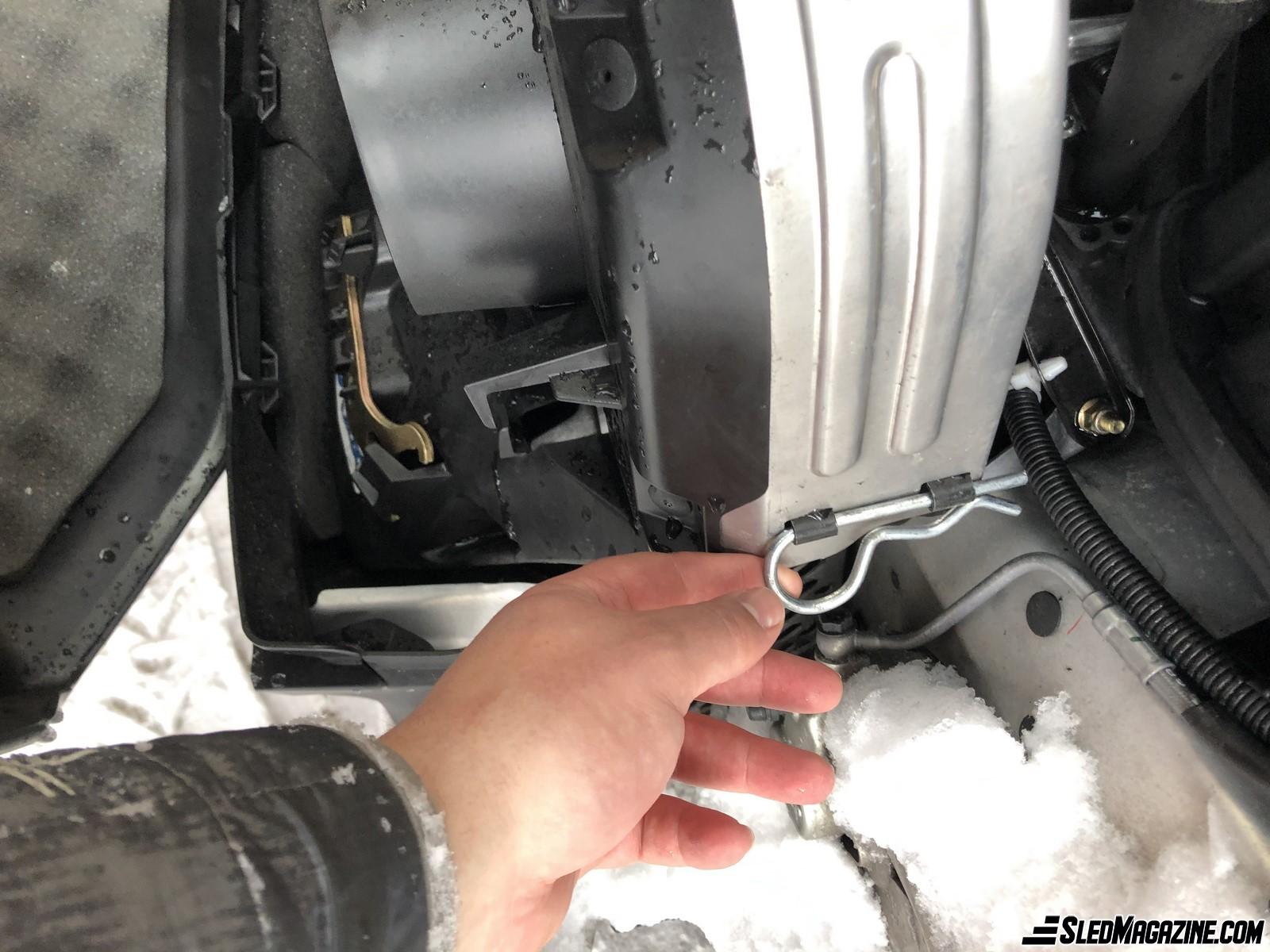 Remove the protective guards from the clutch system.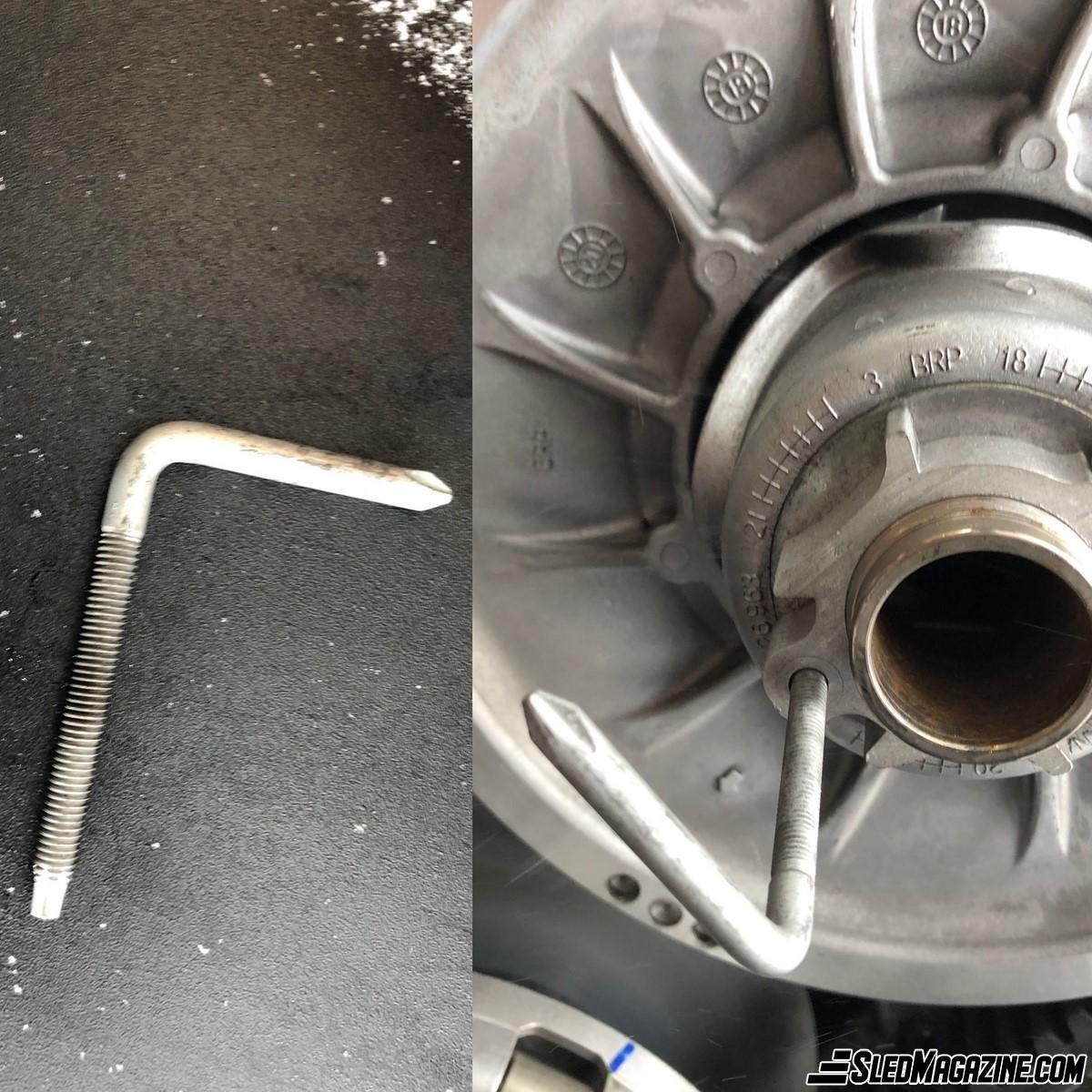 Use your secondary pulley expansion tool to move the faces of your secondary pulley away from each other.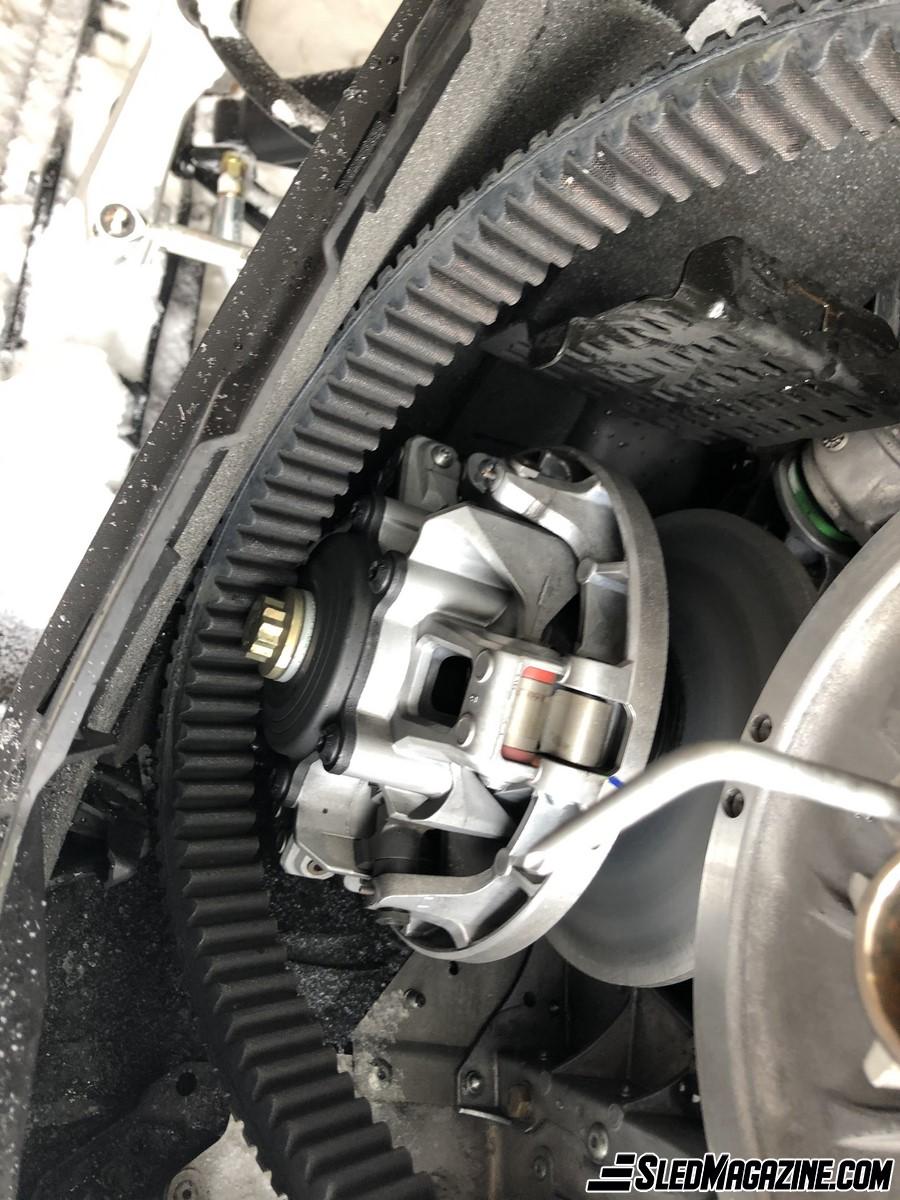 Remove the belt by sliding it around the pulleys; take your time and work one side at a time, starting with the secondary pulley.
Optional: take an air compressor and blow inside your pulleys to remove excess dust on the belt. WARNING, keep the nozzle under control at all times so as not to scratch the surface of your pulleys.
Optional: Use a green "Scotch-Brite" type scouring pad to clean the surfaces of your pulleys. It's possible to use an aerosol brake cleaner to help with cleaning.
The two optional steps allow better adhesion of your belt to maintain optimal performance and improve your clutch system's life.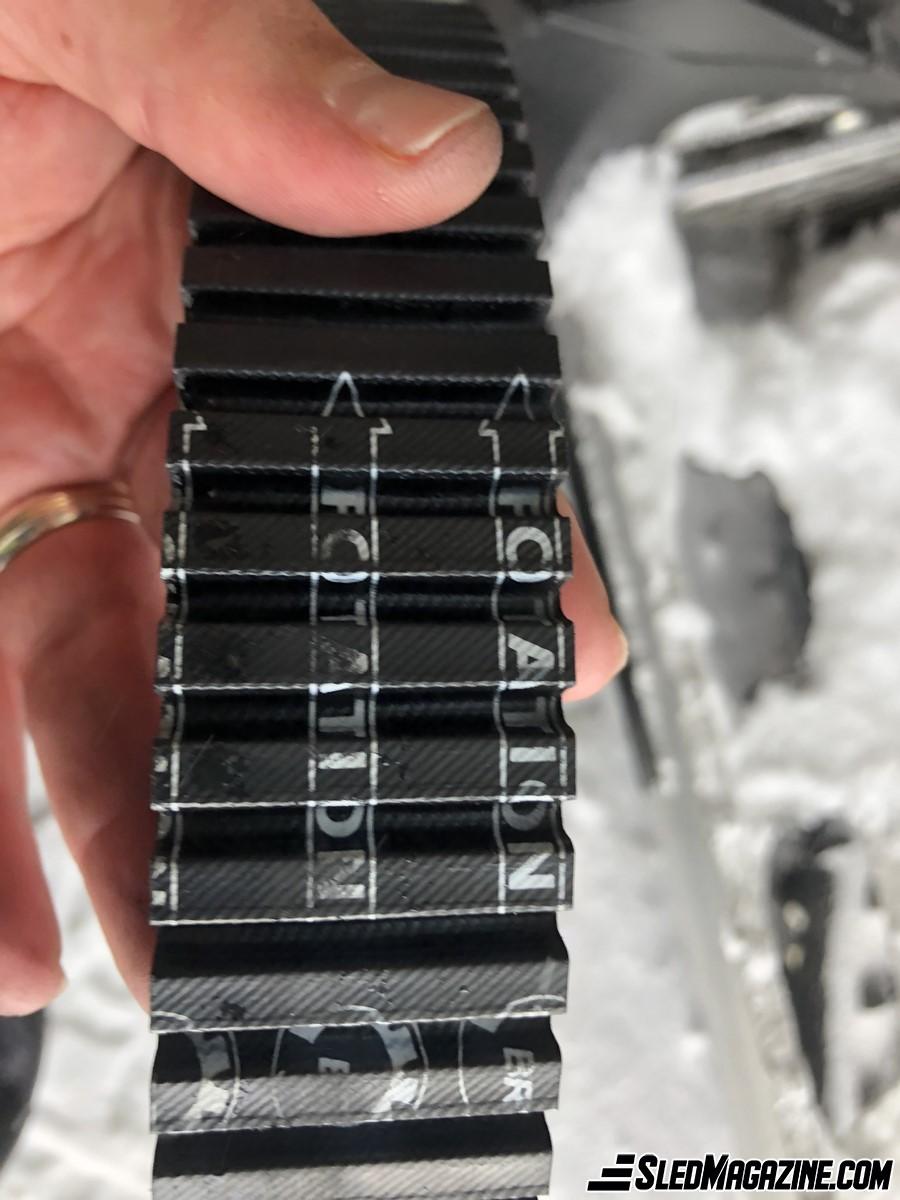 Slide the new belt starting with the primary pulley. Then on the secondary. It's important to respect the direction of rotation of the belt to obtain maximum belt life.
Remove your tool by unscrewing it; doing so, the faces of your secondary pulley will come closer and close on the belt.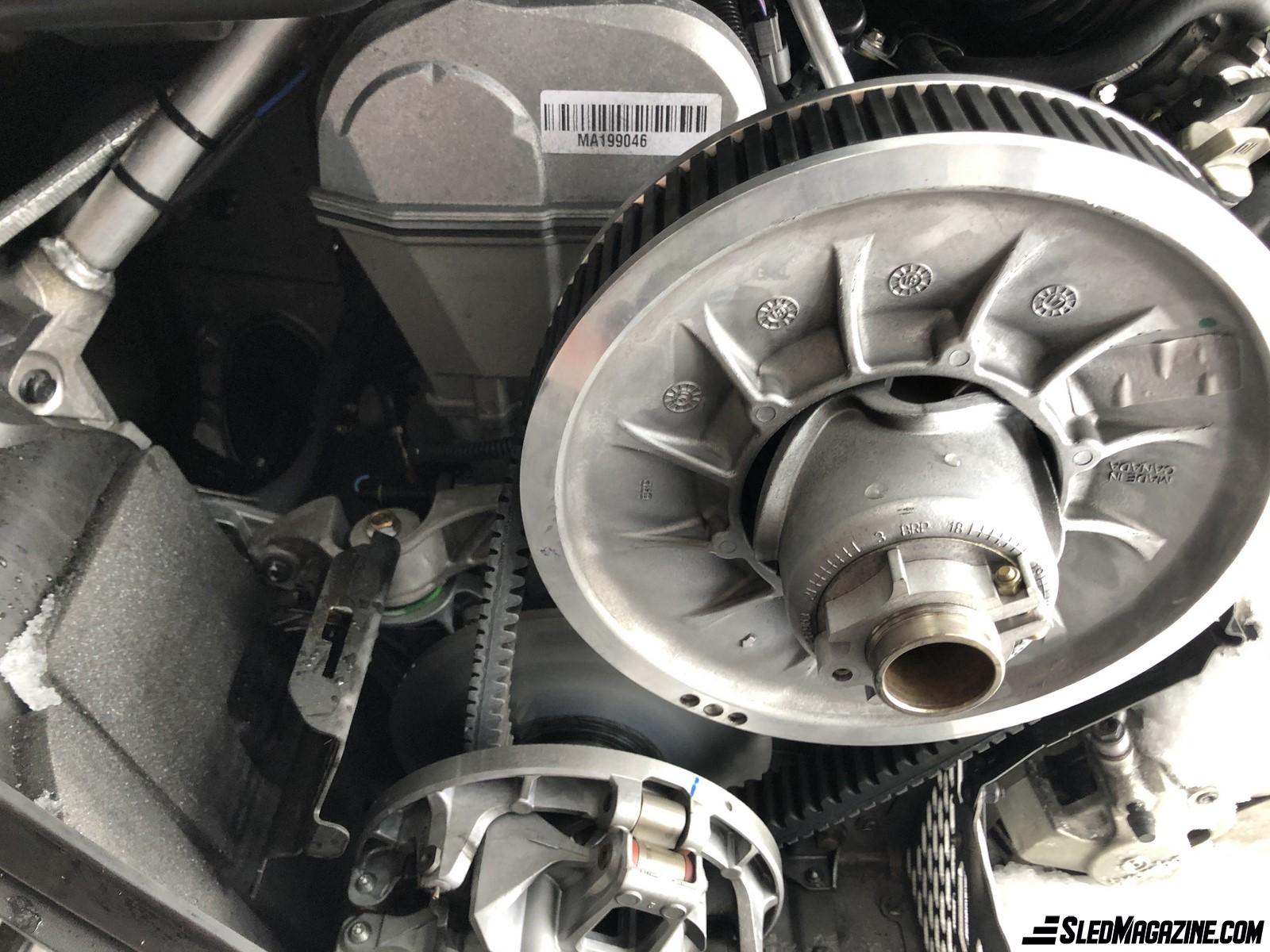 Turn the secondary pulley for a few rotations to lower the belt into it. Ensure that the belt is at the right height between your secondary pulley's face and validate in your user manual to have the proper measurements. Adjust the height of your belt according to the recommendations and methods indicated by the manufacturer.
Put the protective guards in place.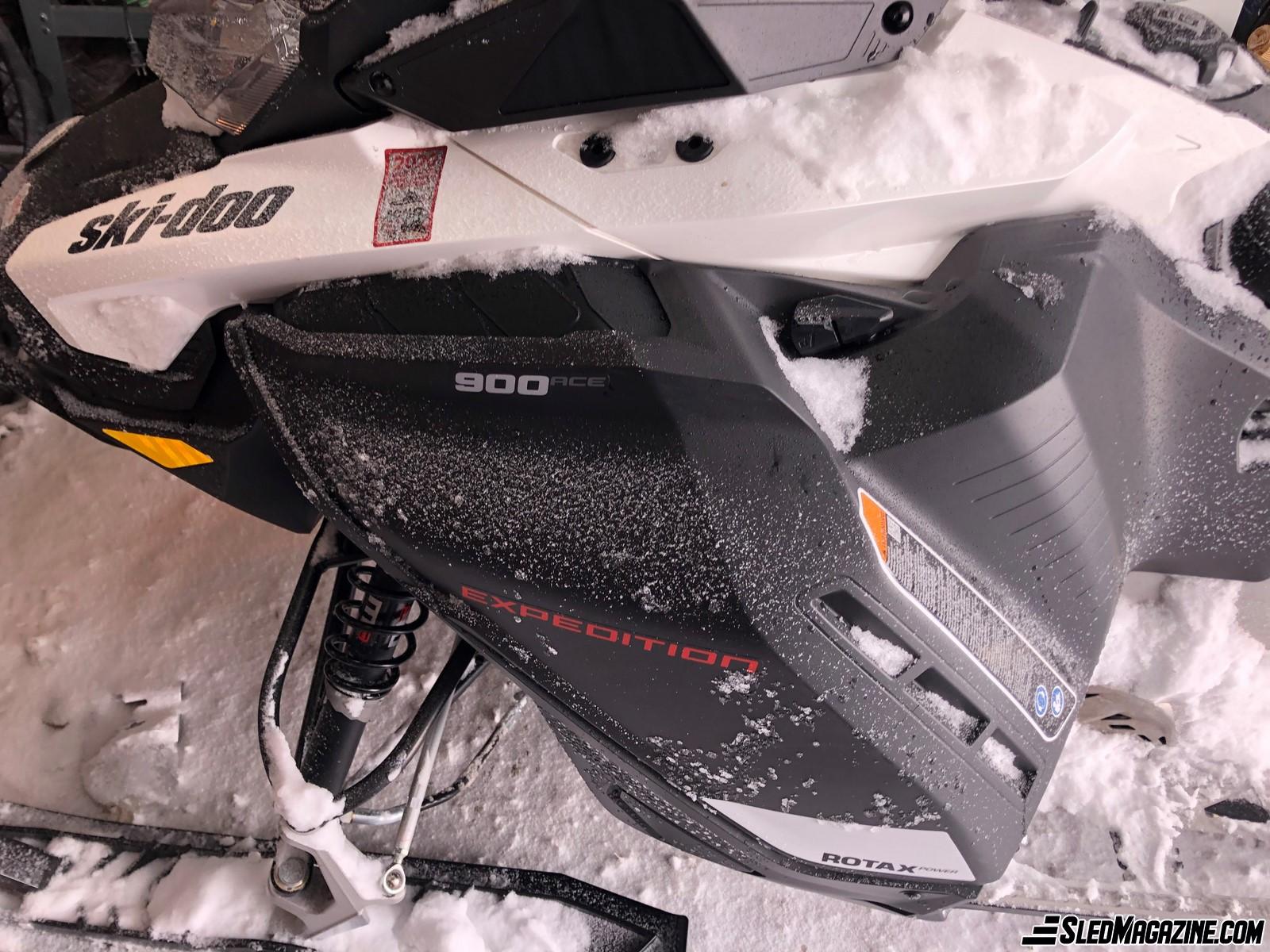 It's important to take the time to break in your new belt after installation. In general, this takes about 50 kilometers. During this period, it's recommended to spare the belt.
Break-in recommendation:
Avoid sudden accelerations; accelerate gradually.
Reduce your speed.
Avoid climbing a steep loading ramp.
Avoid towing with your new belt.
If you are in danger of getting stuck, it's best to shovel your snowmobile and avoid operating it at full power in deep snow.
Avoid accelerating when the brake is engaged.
Avoid using the full power of your engine.
If you follow these tips, you can get your belt's life cycle off to a good start. Of course, if you take care of your belt during this critical period, it will generally have a longer life once the break-in is completed.
If you regularly break belts, it might be that your pulleys are misaligned. I, therefore, recommend a visit to your dealer to have everything readjusted/repaired.
I hope this text has been informative for you. I wish you good times on the snow in good company.
Trivia: did you notice that the height of the belt in the pictures was not perfect?