Get out of your comfort zone and try the Timbersled designed by Polaris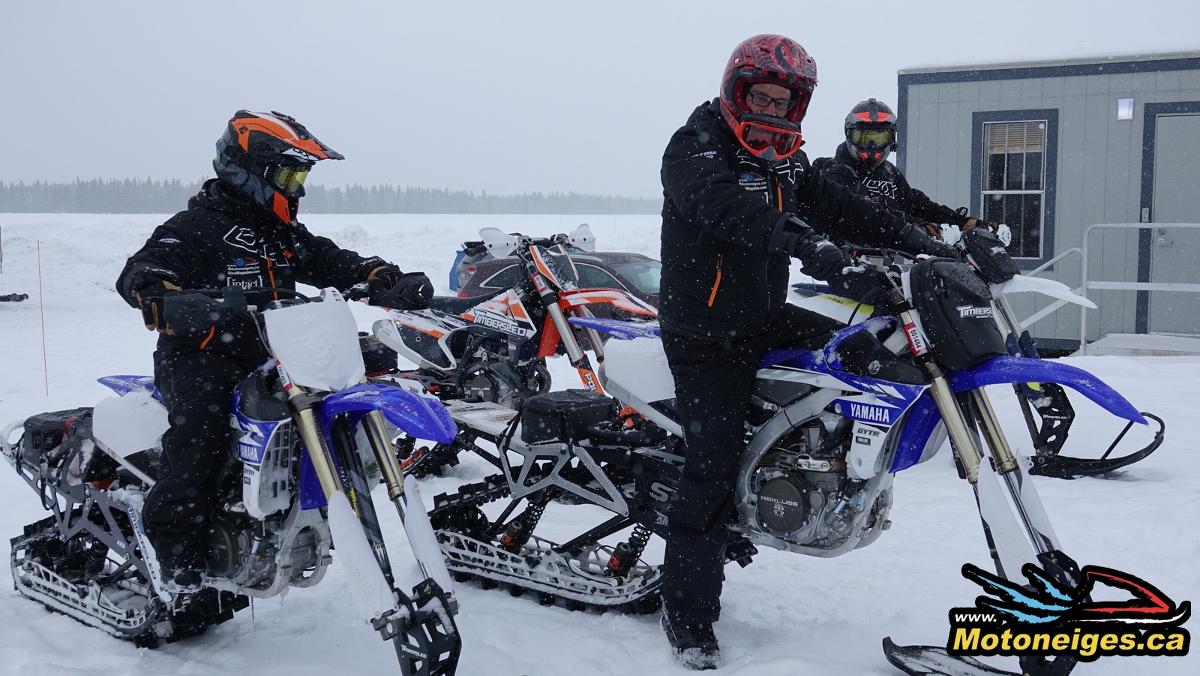 Polaris' Timbersled conversion systems are not really known in Quebec. However, It represent an excellent compromise for off-road motorcycle enthusiasts who want to continue their season in winter.
First of all, these sets can be installed on almost every motorcycle in the industry, whether it's a Honda, a Kawasaki, a KTM, a Suzuki, etc.The system includes a front ski and a rear track to replace the rear wheel of the motorcycle.
One of the two universal installation kits is also required. The first one has a fixed support, while the second one, a little more expensive, offers an improved shock absorber with 8.5 inches of travel for better performance.
Installation can be done at home using the manual and an instructive video. Otherwise, your dealer will be able to offer you this service. Interestingly, the installation does not require any modification or drilling of the motorcycle.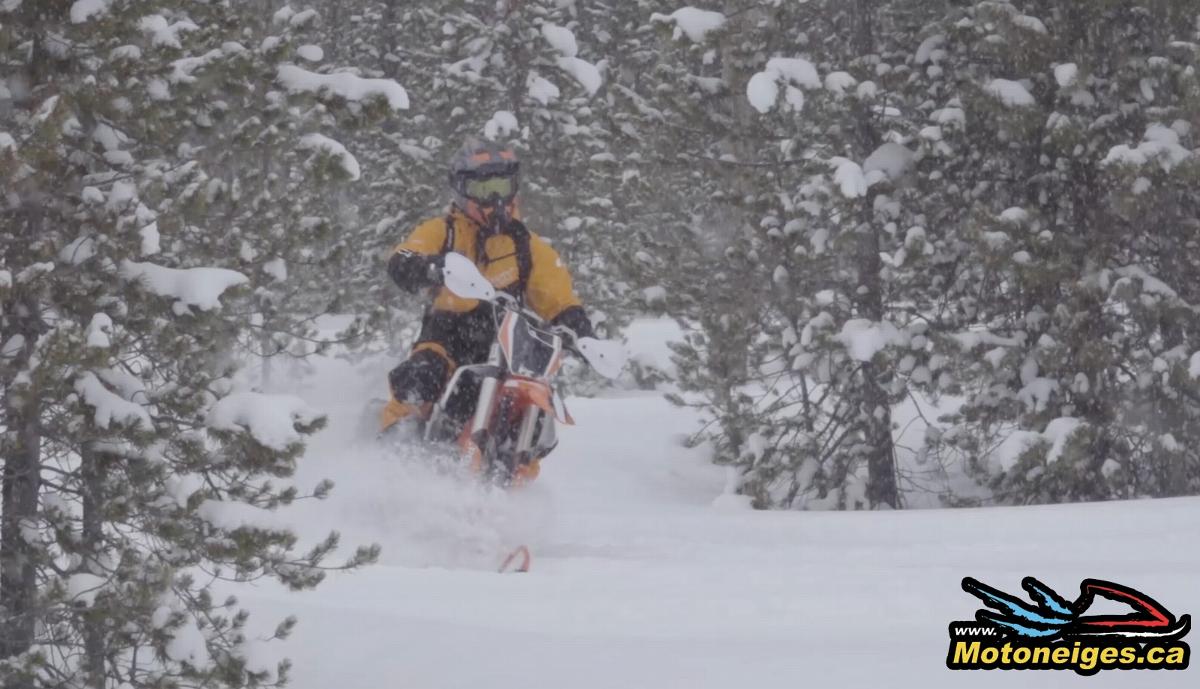 In 2018, Polaris launched the ARO range in 120 inches and 137 inches. This represented a significant improvement in the summer/winter conversion, notably due to its fully bolted design and its complete and pre-bled braking system.
In 2019, the family is completed with the new ARO SX 120 with a track 11.5 " width, length of 120" and 2.5 "spikes. This model, which is only available in pre-order, has the same features as its predecessors and is also equipped with a Fox shock absorber with steel rods and double frame reinforcement.
Timbersled also announces the 93 inch Ripper ST system. With a 6'5 "wide track, 93" long and 1.25 " spikes, you can definitely expect a better traction. A double suspension arm is also announced for better off-track maneuvers and simplified installation.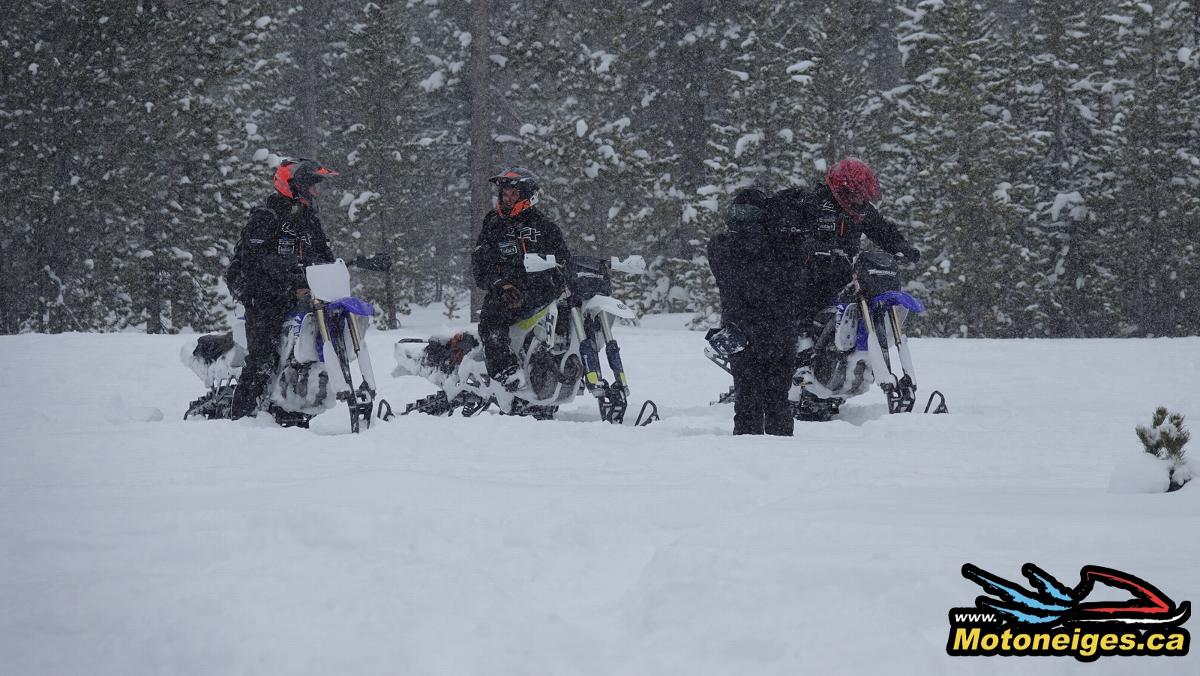 The Aro 120 and 137 models continue to be available in pre-order. You will be able to choose a kit with colors so it can match your bike. Available in black, white, orange, red or blue. You will also benefit from Fox Zero QS3 shock absorbers.
With off-track riding, which tends to be expanding throughout Quebec, Timbersled will become more and more popular. Polaris continues to innovate in order to make this sport more accessible. They assure us that even an inexperienced driver will be able to use it easily. It will become a must-have for off-track motorcyclists who want to have fun even in winter.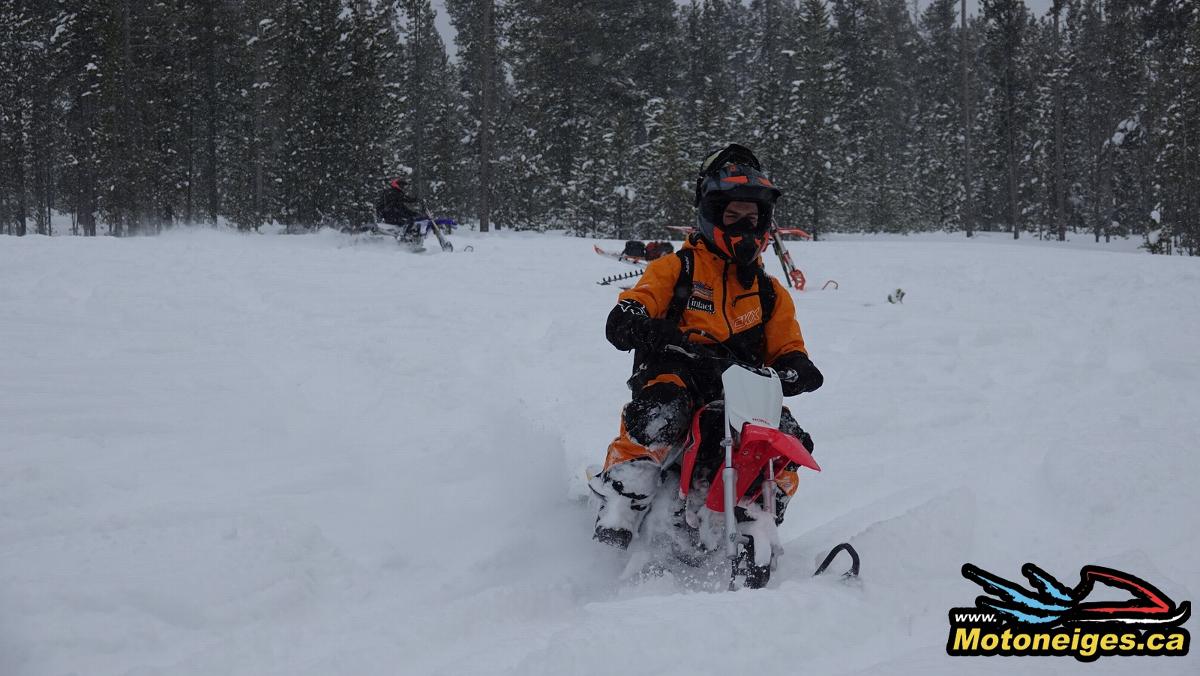 Timbersled continues to strengthen its position as a quality product, easy to use, built by a reputable company that motorcyclists can rely on for a 4-season experience.
For more information:
https://www.timbersled.com/en-ca