509 Range Insulated Outerwear………………..Yep!
509 asked me to put their new for 2018 RANGE Insulated jacket and bibs to my personal long term test. A product or apparel test here in the Northeast is always risky business as we see it all here. All uses, all conditions and all temperatures, sometimes all within 48 hours. Most stuff just doesn't measure up to what we need.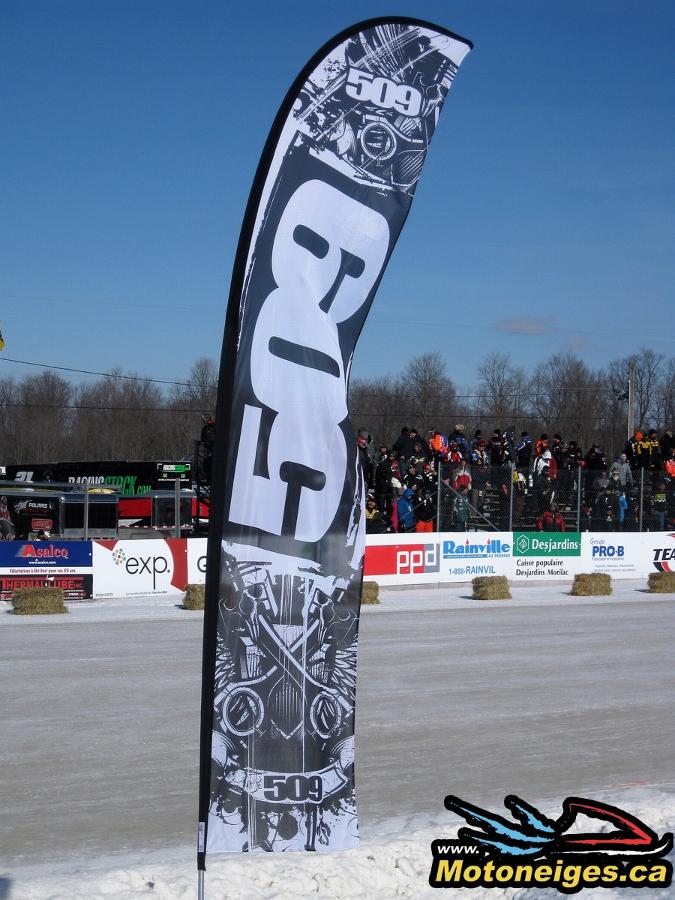 My trips often take me far away from where my ride begins. Trying something new that doesn't work well is not just a matter of returning to base to swap it out or going home because you are cold or wet. I'm very particular about the items I try, because they need to work. Once I leave, I'm stuck with it for the duration of the mission. There are several articles that you have never read because a product was garbage in my opinion.
509 has a great reputation of offering quality products, so I agreed to check out their new RANGE gear. Most of the time, you see 509 outerwear in bright colors on youthful riders in the mountains or some other extreme situation. The Insulated RANGE gear was the first outerwear designed by 509 specifically for trail riding application.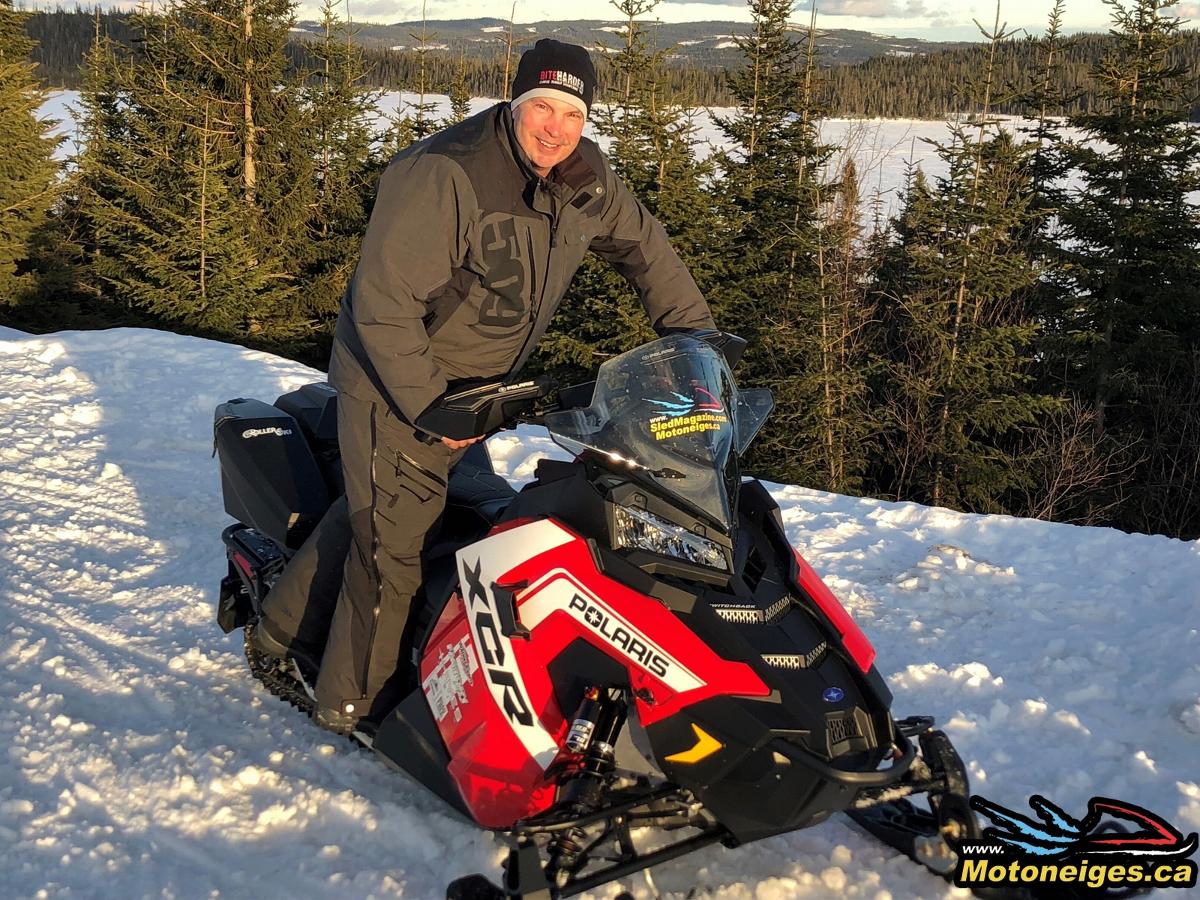 First and foremost the look of the Range gear was more subdued and age appropriate to a "let us say" time proven trail rider. I tested the 2018 Range Black Ops version with 509 highlighted, but not in neon like prominence. I have always preferred a more universal presentation as it looks good on any sled I ride. I'm somewhat of a brand whore and I don't prefer my gear to be too specific or color coordinated. If you like a little or a lot more flash, 509 certainly has that.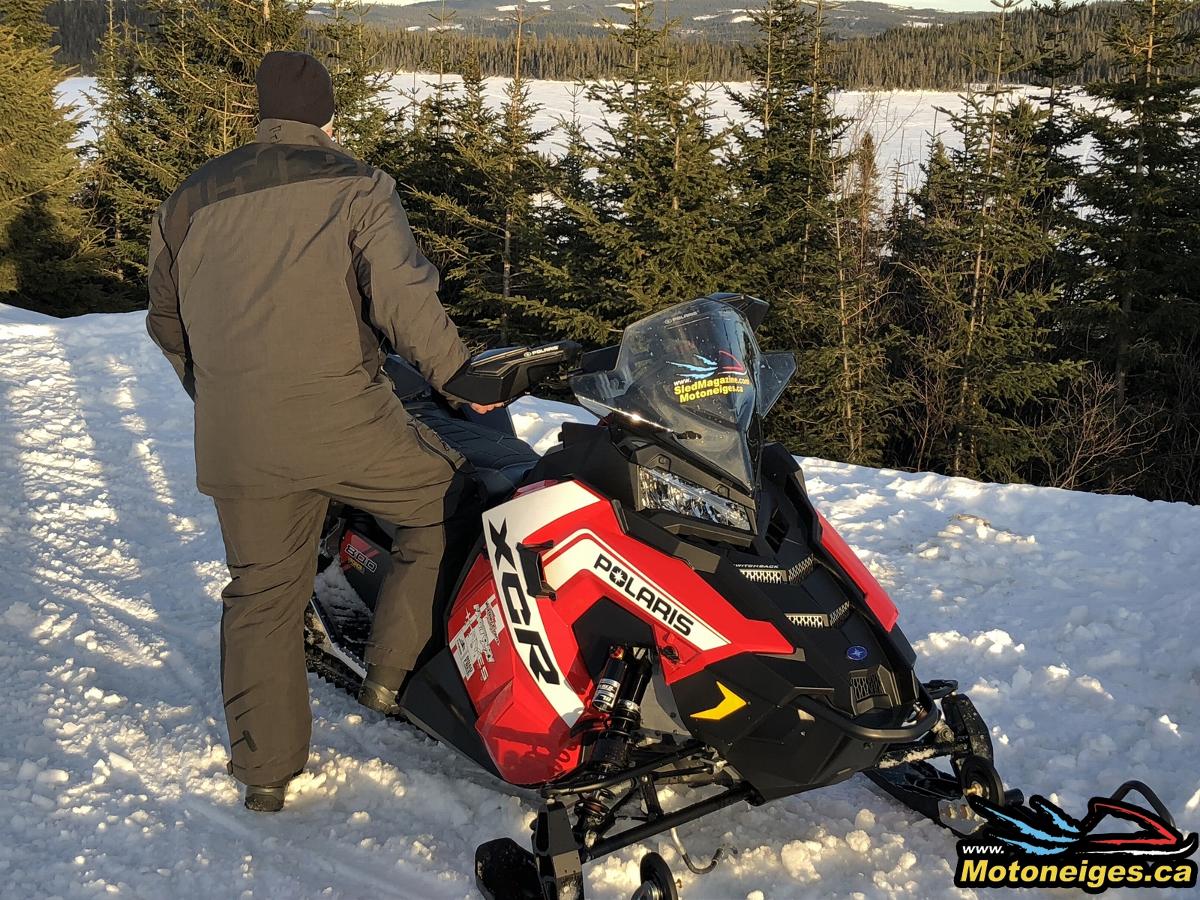 One of the first observations was that the Range Jacket and bibs were very light weight and very soft (almost a little silky) to the touch. 509 calls it their Proprietary Weatherproof 5TECH™ Fabric. They also boast of Industry leading Durable Water Repellency (DWR). I don't know what DWR is, but I know what it supposed to do.
The RANGE gear had ample well placed interior and exterior pockets, but not an overwhelming number. I've seen gear that appeared to be pocket awesome, but if you filled the pockets you could barley move or couldn't remember what was where.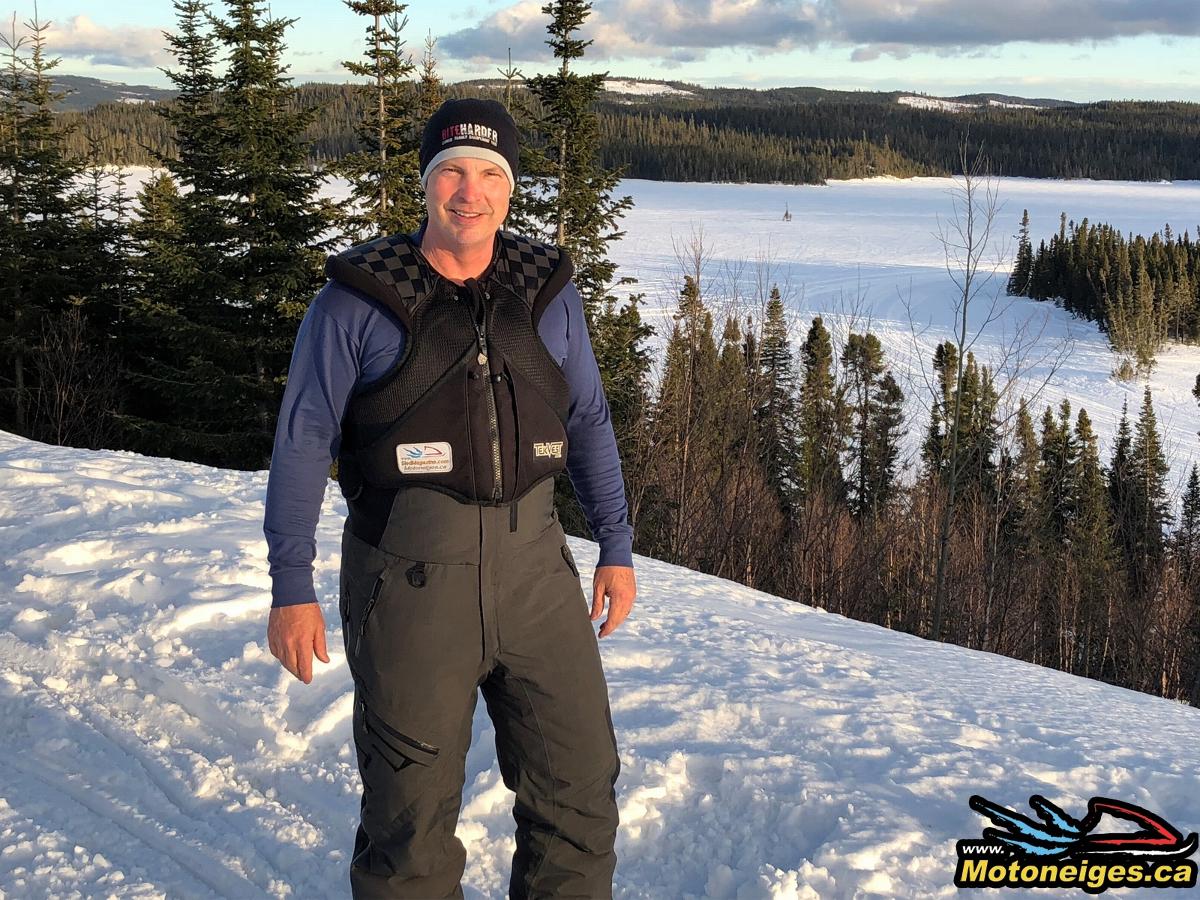 For over 15 years I have ridden with Tek Vest protection as I always have somewhere to be on Monday. Most times I need to size up, but the 509 Large was perfect.
As far as insulation, the Jacket has 200g in the body and 150 grams in the arms and features 2 way zippered side venting. The mid-rise elastic side panel RANGE bibs have 200g of insulation and 2 way front and full length side zippers which make them very pit stop and boot friendly.
Snow skirt, adjustable cuffs, wrist and leg gaiters and front Velcro storm flap were all present.
These sensations and features seemed positive, but would it really be warm enough, dry enough and tough enough? Time was about to tell all.
I have worn the RANGE gear for thousands of miles, sweat in it, shoveled chalet roofs with it, crawled around in the snow with it, carried firewood with it and wore it to restaurants at the end of the day. I even crashed in it once. Like I said our gear needs to do it all here in the Northeast.
I used this gear in every condition. Heavy snow, rain, cold, warm, freezing rain, super cold and it always kept me warm and dry.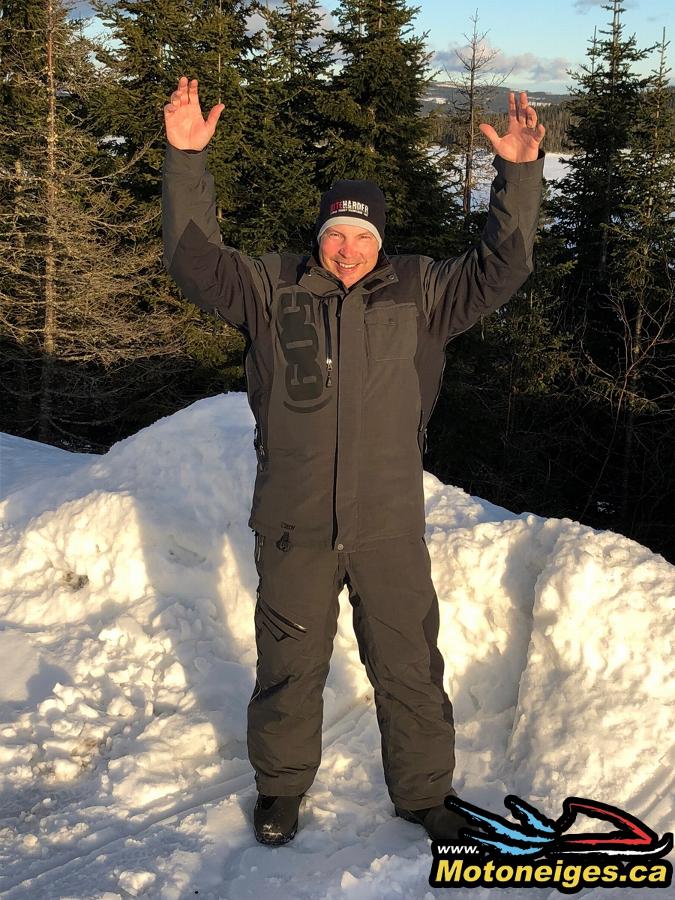 With proper layering this Jacket and bibs became my preferred outer gear for 2018. High interior humidity was able to get out and wind, rain, snow and cold never got in. One day of pouring rain and the next below 0°F, it never failed. What more could I ask for?
I did not pay for it, so I did not treat it particularly kind. 509 asked me to test it, so I did. When I would get it a little dirty, a quick sponge wipe always returned it to like new.
As I near the end of the 2018 season, there are no rips, tears or abrasions. The zippers function fine and I have been very pleased and comfortable with the feel and performance of the 509 Insulated gear.
If you asked me if I would recommend 509's new Premium Insulated RANGE gear for the trail, I would say……………YEP!
For the complete line of 509 outerwear and a dealer near you, check out 509films.com.