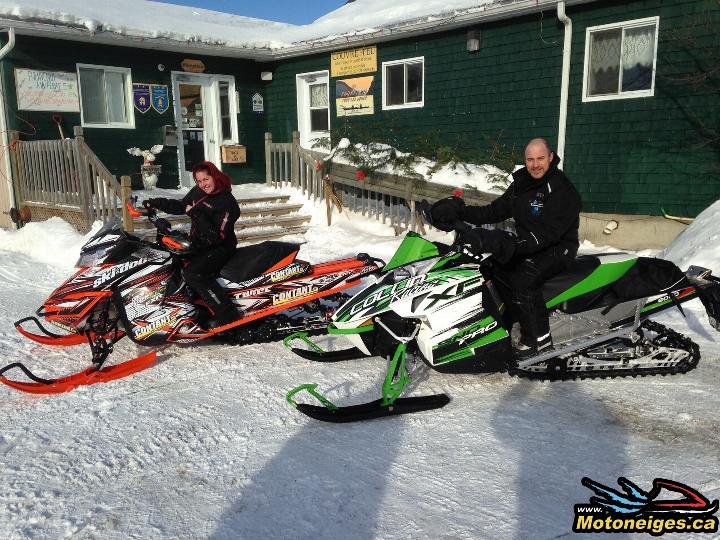 Marie-Andrée and Stéphane in front of the reception at the Ferme 5 étoiles
When we went in the Monts Valins during the holidays, we met a good friend of ours, Michel Longpré. He piqued our curiosity when he told us how he had met the business' owner and how wonderful his numerous stays at the Ferme have been… « We feel like home and furthermore, we can even hear the howling of wolves at night!! », did he say…
As we were not sure about our third night stay in the Monts Valin and as our friend was already staying at the Ferme, he checked out the availability and booked our stay. Then, we headed for Sacré-Coeur towards the Ferme 5 étoiles on our snowmobile!
We already knew a little about the place, but nothing compares to a visit if you want to appreciate all the aspects. Right on our arrival, we understood the expression « We feel like home! »… We met Stéphanie and Yanick, the owners; it was friendly, joyful and pleasant.
It is not only a nice inn, but also a family vacation centre where many outdoor activities are offered. Dogsledding, ice fishing, snowshoeing, health centre, sugar shack, etc. And I am talking only about winter activities.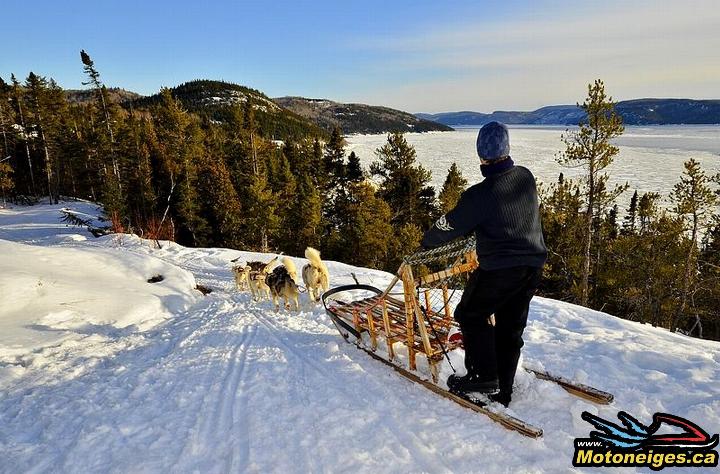 Dogsledding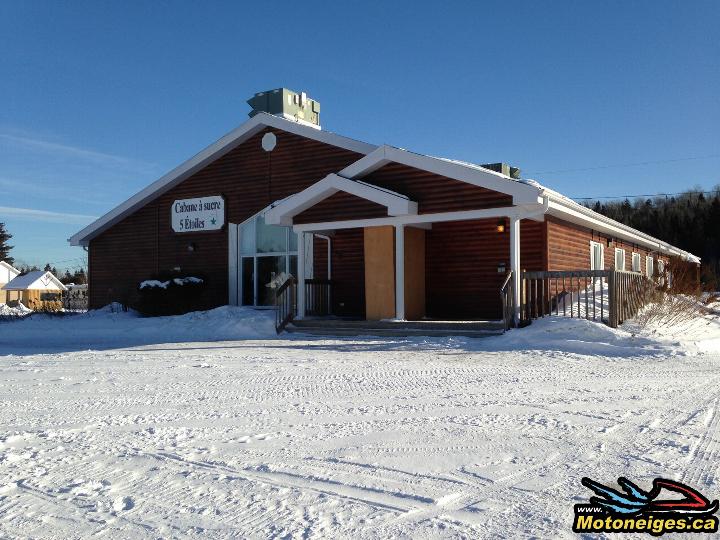 Sugar shack 5 étoiles
But the most outstanding is without doubt the wide variety of animals on the site, which is also a refuge for animals that are found, orphan or injured. The contact with wolves is just magic! Could you imagine that once in a lifetime you would feed and even pet some wolves? Well, you will be able to do so, accompanied by a guide. This is a special and unique moment!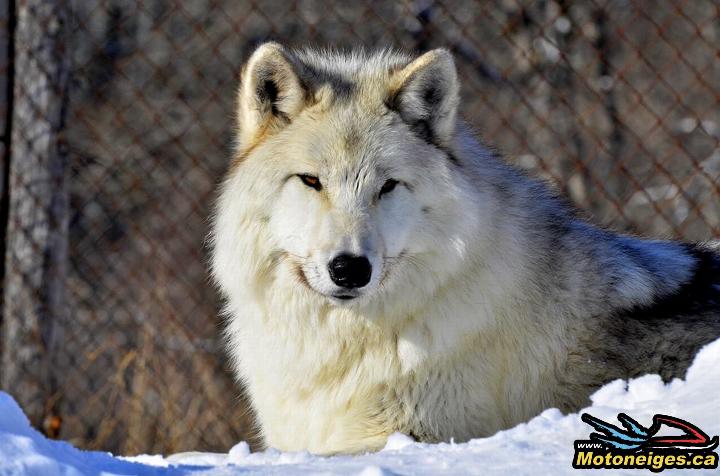 Jacob, the star wolf!!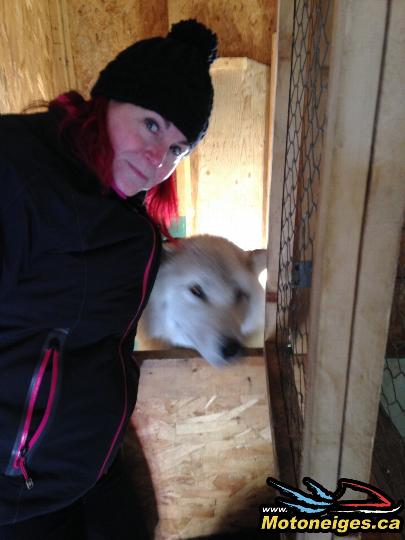 Marie-Andrée caught with Jacob from Twilight!
You will also see these species : lynx, cougar, deer, buffalo, silver fox, moose and many more.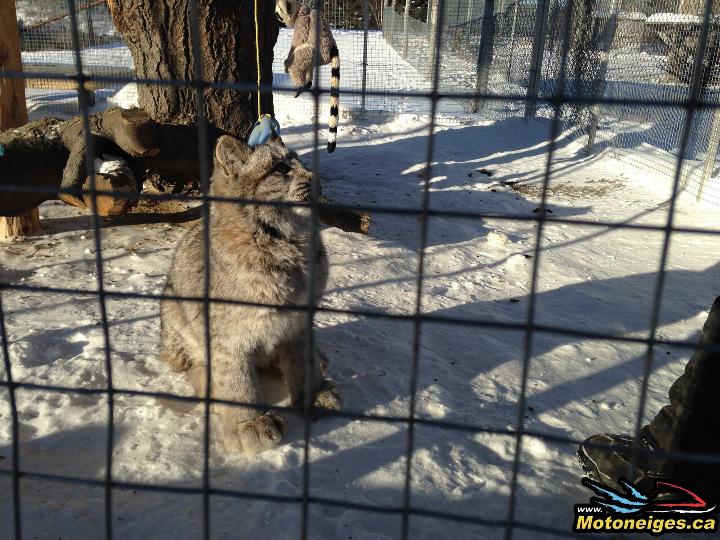 Zelda, young lynx saved by the refuge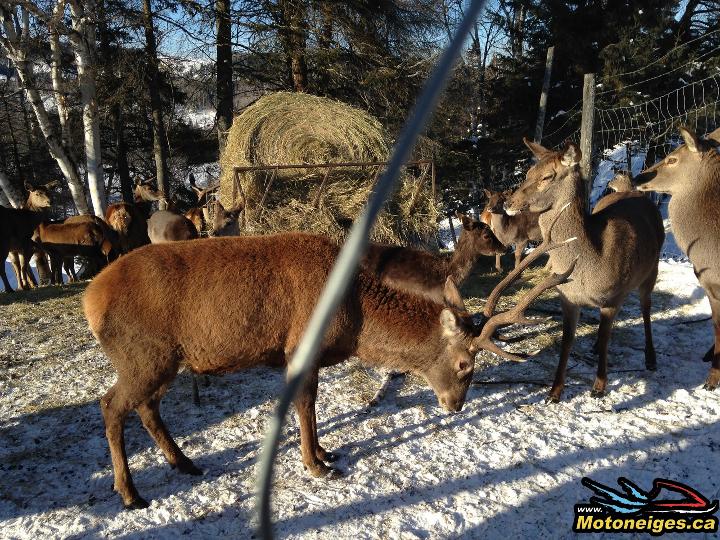 The deer park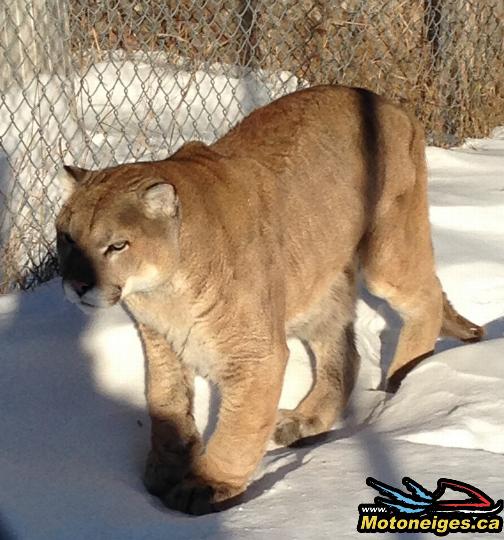 Kobalt the cougar!

Azur the friendly moose!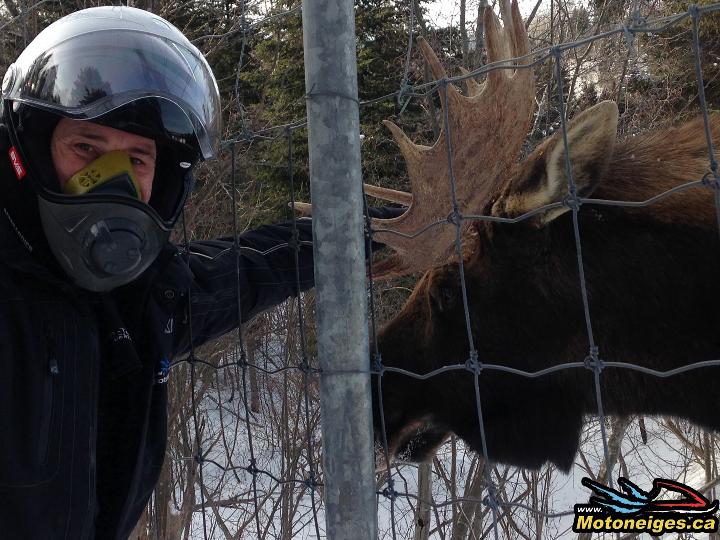 Sweet moment between Azur and Stéphane!
Many choices of accomodation are available. Bed & Breakfast, motel room, appartment/condo, yurt and two luxury suites with easy access to the health centre where massage and spa therapy are offered, just wow!!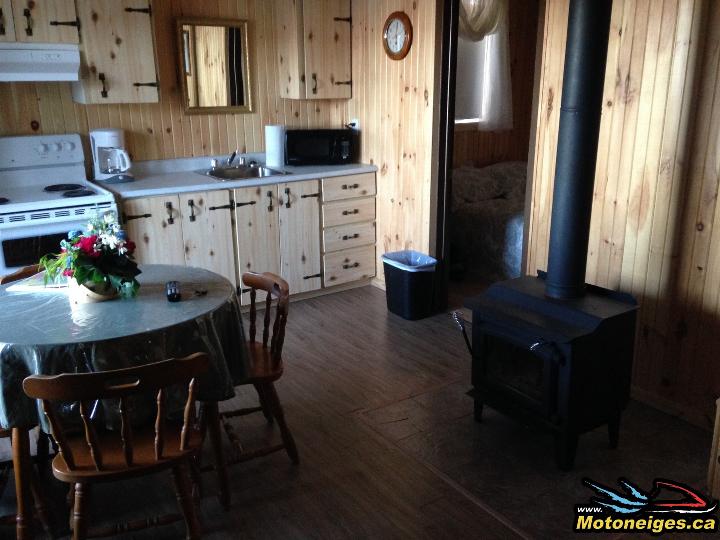 Our warm nice condo

Suite directly at the health centre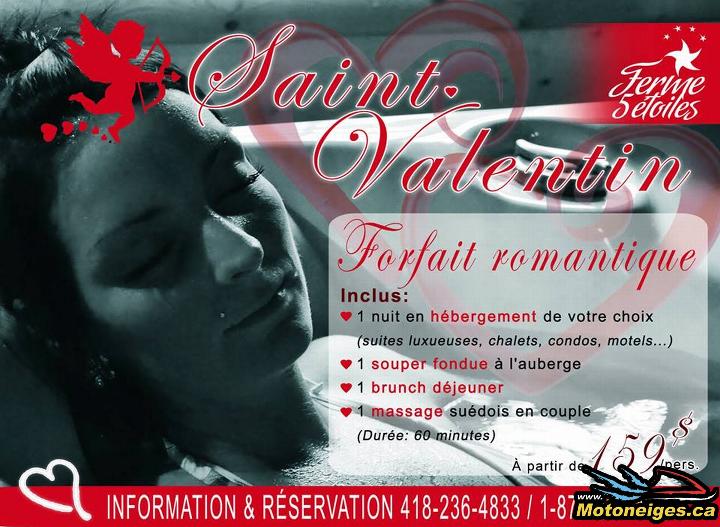 A suggestion for your sweetheart!!
For a pleasant stay, a regional gourmet cuisine will seduce you! Exotic meat, fish and chicken, all prepared in a traditional way. Delicious!!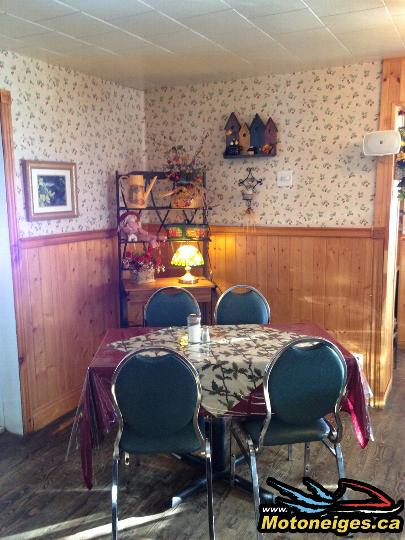 Warm atmosphere in the dining room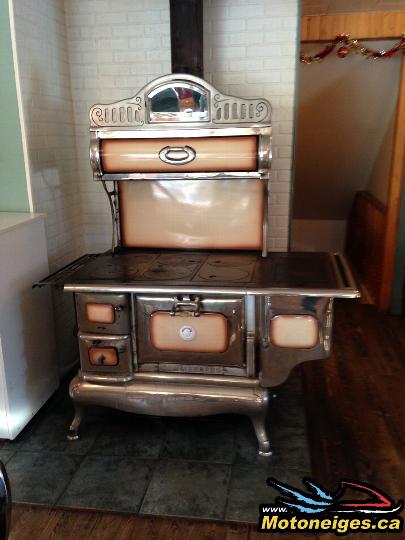 Nice collectible!
The Ferme 5 étoiles is a mandatory snowmobile destination, at about 100 kilometers from the famous peaks of Monts Valin; you can reach it directly from trail 93. Be sure to meet these welcoming people; we are really grateful to them for this wonderful stay!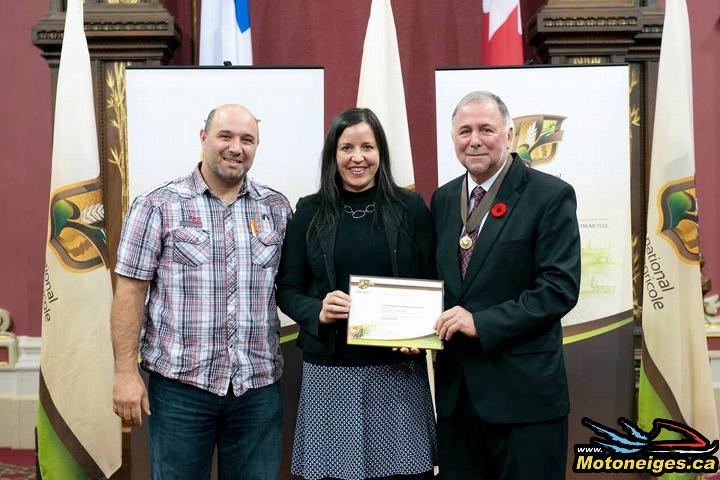 Yanick Morin and Stéphanie Deschenes, owners, as they are receiving one of their numerous distinctive awards.
For more information, please click on www.ferme5etoiles.com or visit the Facebook page Centre de vacances Ferme 5 étoiles.
Special thanks to our friend Michel Longpré for making us discover this place!
Stéphane and Marie-Andrée
SledMagazine.com