Some snowmobile rides are done under -20 degrees and my feet are often cold. The use of merino wool socks helps me a lot because my feet sweat a lot, but I am uncomfortable with my current boots on long rides. When I saw these boots, I was immediately impressed by the -85 degrees Celsius resistance. I own a pair of Nat's waterproof boots that I use for hunting. I consider these boots very warm, even in winter, and the cold resistance is lower. So, here are my impressions on the test of the CKX Yukon boots by Nat's.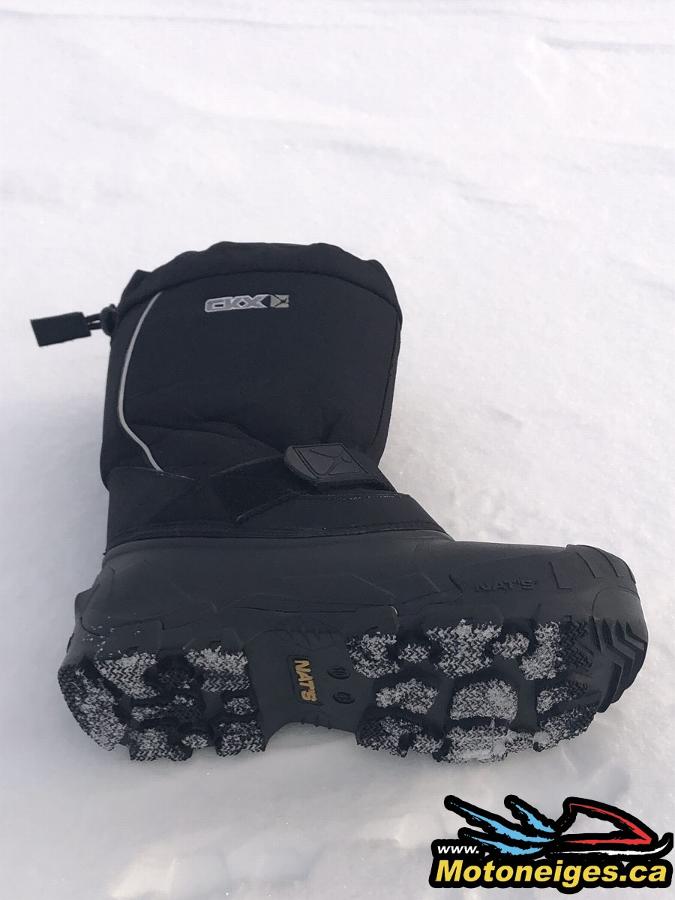 As I put the boots on and tighten the Velcro band, I notice that I can easily insert my feet. The boot also provides excellent support for my ankles. The rubber hem on the back of each boot is very convenient to remove them quickly. In extreme cold, the air doesn't pass through the front. Also, the top of the boot is made of leather and nylon, making it waterproof and snowproof. The rear cord is used to tighten the nylon strap so that snow cannot penetrate inside the boot.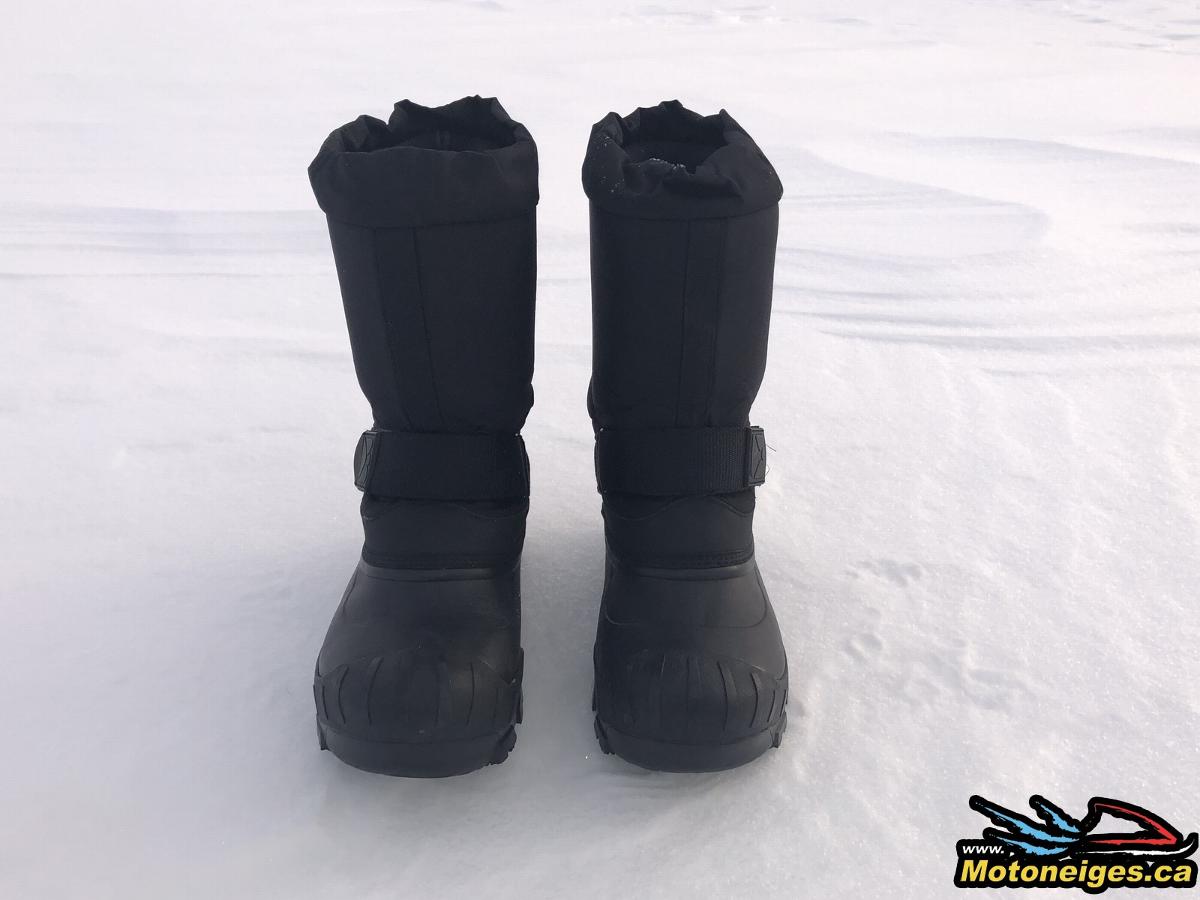 During my various outings, I thought that these boots would be too warm and that my foot would sweat a lot, which it didn't. In extreme temperatures, I would feel a coldness, but not to the point that my feet would freeze. The main quality of these boots is that they breathe very well. Unlike other boots I've had in the past, my foot stays dry no matter what the temperature and physical effort I do. The boot evacuates moisture effectively. These boots are comfortable if you must stop for an extended period inside or outside.
The front part of the boot shoe is removable, which facilitates walking. When we have new boots, we often must wear them several times to form them. I didn't have this problem with these boots.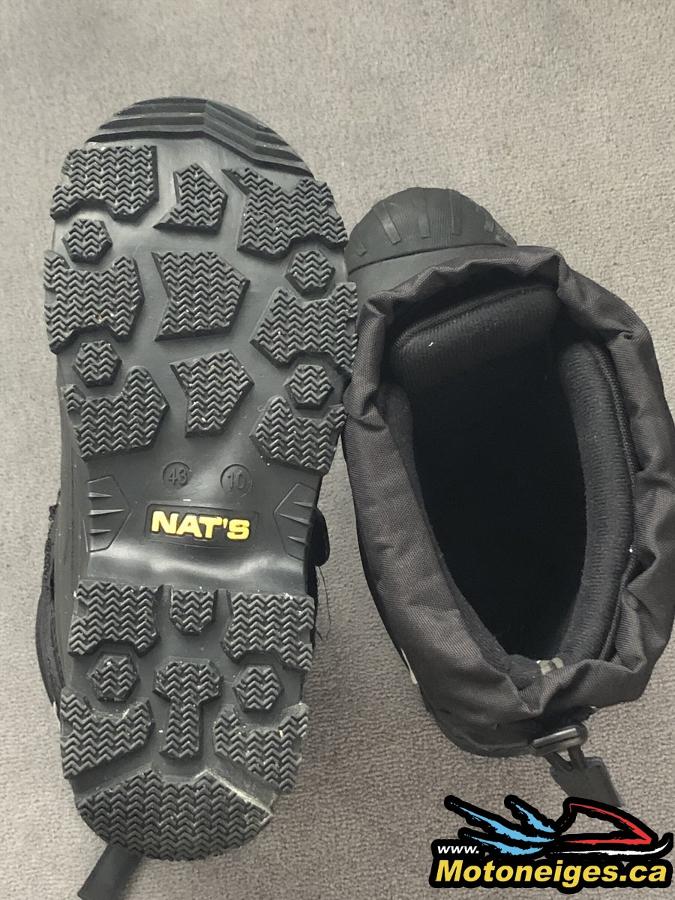 On the snowmobile, the boot bends well, regardless of the position of my feet. Also, the anti-slip under the boot always provides an excellent grip. The boots are light compared to other boots on the market, making it easier to walk in and on snow.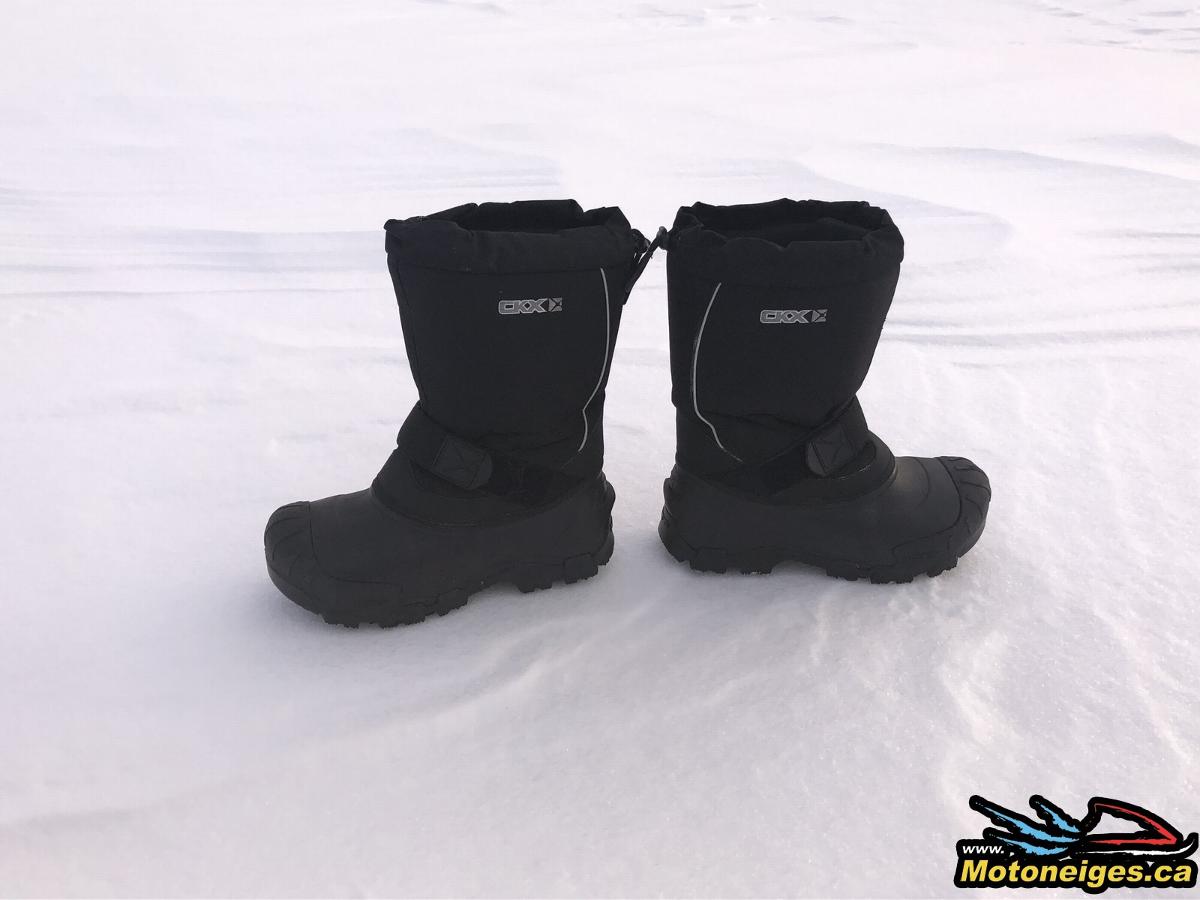 In conclusion, these boots are incredibly comfortable and warm in all conditions. A boot well designed for snowmobilers, but that I didn't exclusively use for my snowmobile rides because I enjoy wearing them. It is offered at a reasonable price, and I believe that it will be durable for many years. Thanks to CKX and SledMagazine.com for this test.