Camso launches the Hurricane 175, the next generation cross-country snowmobile track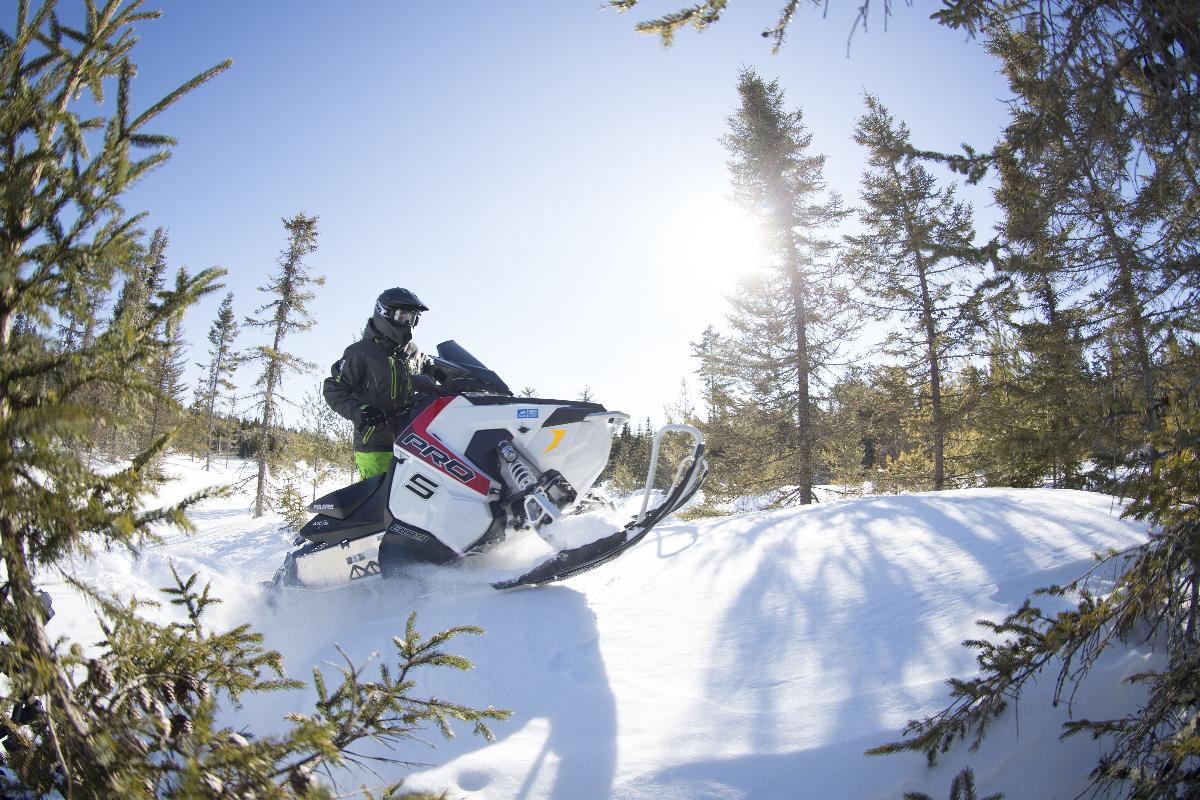 Camso is looking ahead to winter, with the launch of the new Hurricane 175 and two other snowmobile tracks that will allow riders to push their sleds to the extremes of excitement and performance.
Next-Generation Hurricane 175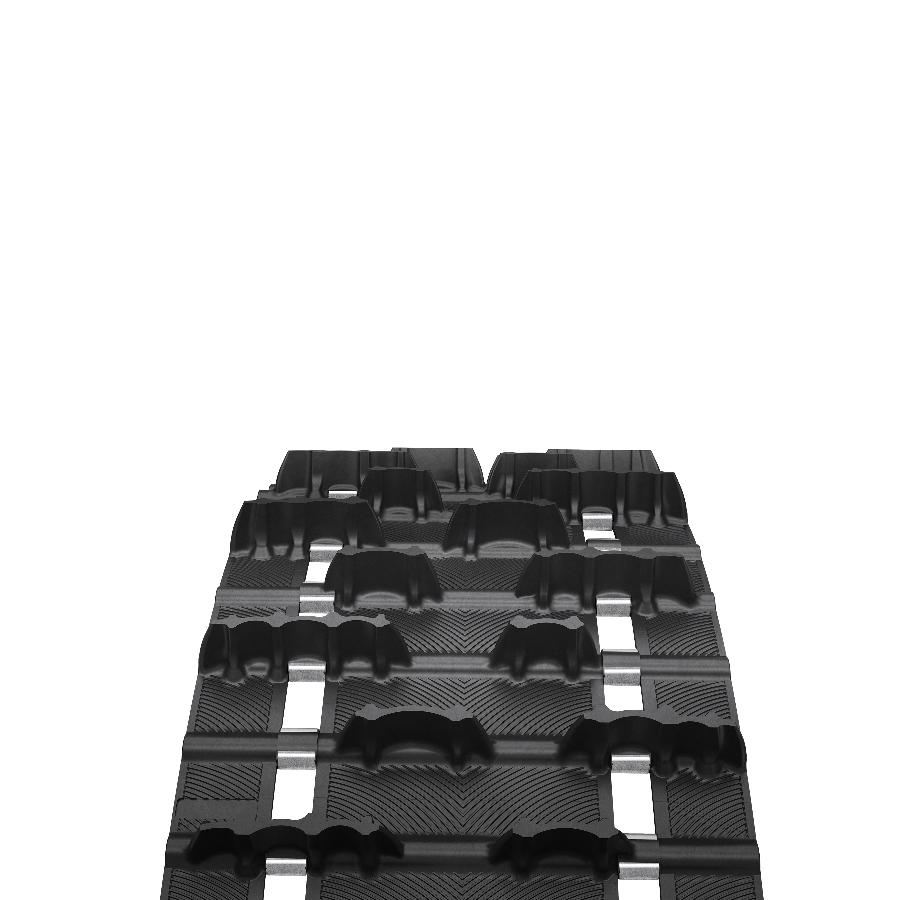 Inspired by mountain track lug geometry, the Hurricane 175 is the perfect balance between deep snow technology and trail-gripping adrenaline. Its 1.75-inch lug design reduces vibration while ensuring maximum power transfer to the ground, both on and off trail. The optimized outside lug column positioning enhances deep snow traction and provides maximum durability in all riding conditions. "This next-generation cross-country track is designed for riders looking to maximize the potential for adventure, aiming to access the deepest wilderness," explains Bruce Dashnaw, Sales & Marketing Executive Director – Powersports at Camso.
New ICE Storm 150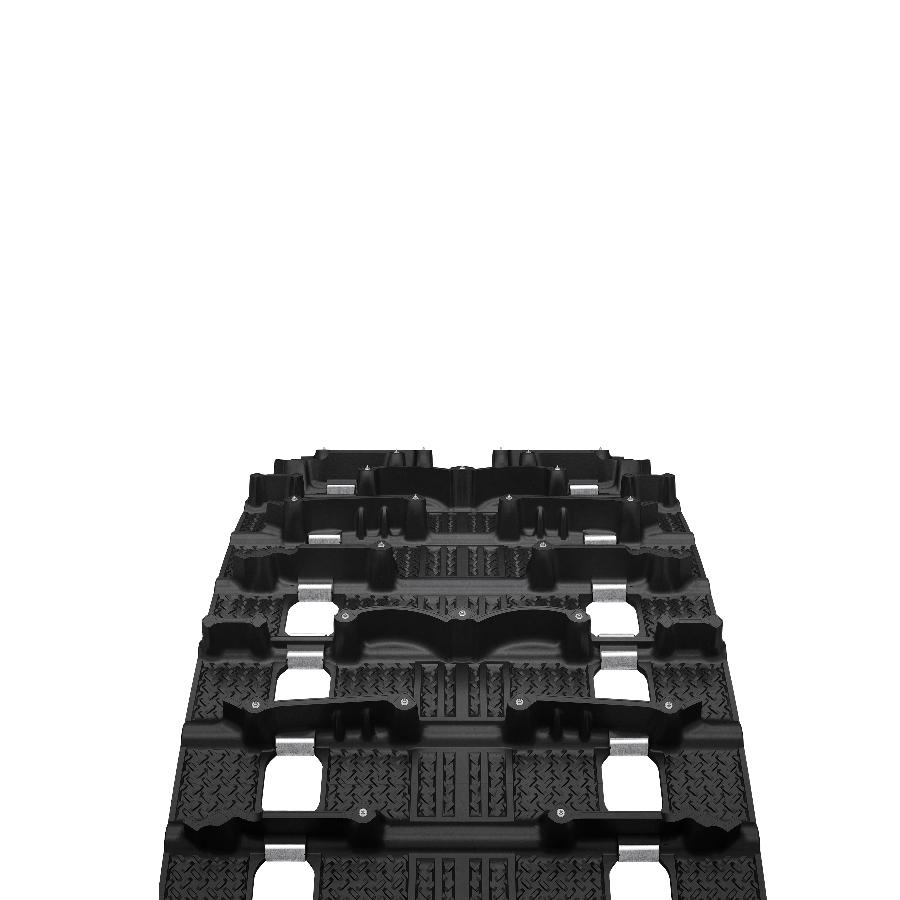 Answering customers' demand for a factory pre-studded, high performance trail track, Camso developed the ICE Storm 150 based on the success of the Storm 150, launched last year. With its factory-installed studs, the ICE Storm 150 provides crisp control in all conditions, from icy hills to hard-packed snow and groomed trails. It features the same unique two-lug height design that offers the Storm 150 and appreciated by all trail riders: 1.5-inch cup-shaped center lugs for deep snow flotation and gut-wrenching acceleration on packed trails, and 1.25?inch outer lugs to easily power through tight turns without sacrificing control. No matter the conditions, the ICE Storm 150 provides precision and control for handlebar-gripping acceleration.
New Conquer 260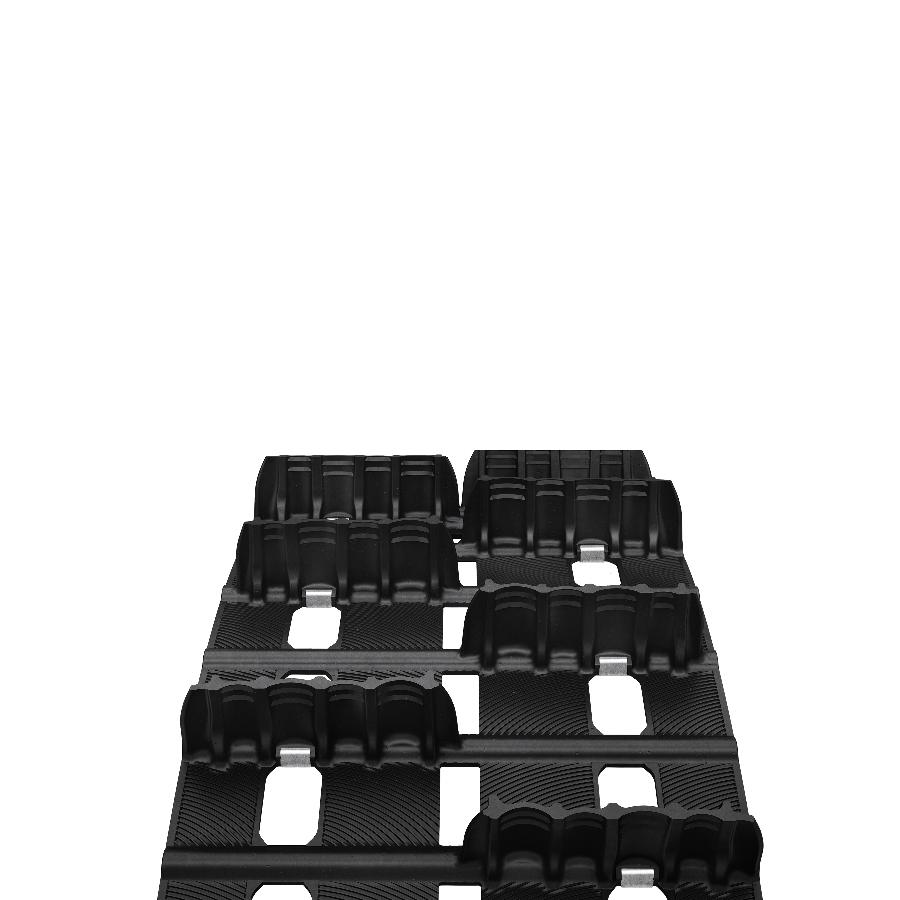 Designed for deep snow riders, the Conquer 260 track uses a softer rubber compound for better deep snow performance. Its 2.6-inch lug design powers through the deepest mountain snow with ease. This lightweight track increases your machine's available horsepower, requiring 20% less throttle input in turns and 25% less throttle input on side hills.
"It doesn't matter if you're a recreational rider or a racer, whether you prefer groomed trails or backcountry exploration, Camso tracks are an affordable way to extend the life—and the enjoyment—of your sled," concludes Bruce Dashnaw. "We are always looking for ways for our customers to get the most out of their snowmobiling adventures. These three new tracks will do just that."
Snowmobiling enthusiasts can get a first look at Camso's 2019 track lineup at Hay Days, the world's biggest snowmobile and ATV event, in North Branch, Minnesota, on September 8 and 9. The Camso booth, complete with experts to explain the features and benefits of these innovative new tracks, will be located at booth #AD0?AD1.

About Camso
Camso, the Road Free company, is a world leader in the design, manufacturing, and distribution of off-road tires, wheels, rubber tracks and undercarriage systems to serve the material handling, construction, agricultural and powersports industries. It employs more than 7,500 dedicated employees who place 100% of their effort on 11% of the global tire and track market—the off-the-road market. It operates advanced R&D centres and manufacturing plants in North and South America, Europe and Asia. Camso is a supplier to leading original equipment manufacturers (OEMs) and distributes its products in the replacement market through its global distribution network.