After winning two red dot awards in June, BRP wins a product design award for its Can-Am(TM) Spyder(R) roadster at the 2008 International Design Excellence Awards (IDEA) in Phoenix, Arizona.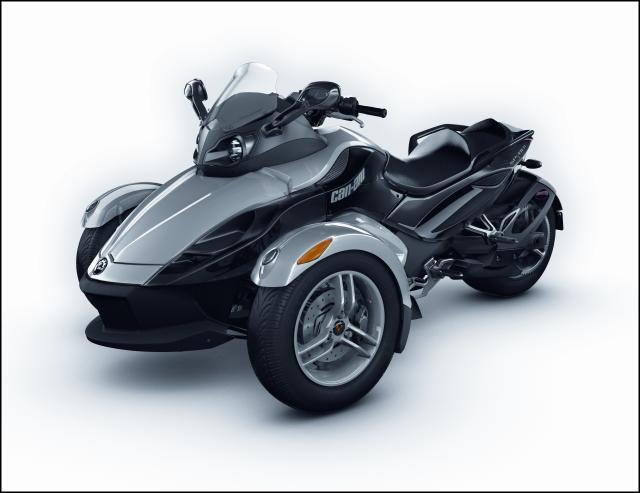 "Design is about seduction," says Denys Lapointe, executive vice-president, Design & Innovation. "From a design standpoint, BRP pushes craftsmanship to new limits, giving the utmost attention to detail so that customers can enjoy every thrilling second on one of products," adds Lapointe. With the Can-Am Spyder roadster's unique Y-shaped architecture, the product is creating quite a buzz in the marketplace by offering riders the performance of a traditional motorcycle with the peace-of-mind of a convertible sports car.
The IDEA, sponsored by The Industrial Designers Society of America (IDSA), is a premier international competition which honours unsurpassed design excellence of products, interaction design, packaging, strategy, research as well as concept. The transportation category, of which the Cam-Am Spyder won Bronze, is judged in partnership with Businessweek magazine. Evaluation criteria are based primarily on a products' performance, comfort, safety, ease of use, user interface, universal performance, and of course, design and visual appeal. All winners of the 2008 IDEA can be found on the IDSA partner site.
The product is turning heads and gaining traction after having been in market for just over a year. Not only is this revolutionary recreational wonder catching the eye of consumers, its stimulating interest amongst Hollywood producers. Michael Bay has confirmed the Can-Am Spyder roadster will appear in his upcoming film, "Transformers 2: Revenge of the Fallen," co-produced by Steven Spielberg. This is not the first time BRP products have been featured in Hollywood Cinema. In 2002, the Ski-Doo(R) MX Z REV platform snowmobile was featured in the popular James Bond film, "Die Another Day".
Bombardier Recreational Products Inc. (BRP), a privately-held company, is a world leader in the design, development, manufacturing, distribution and marketing of motorized recreational vehicles. Its portfolio of brands and products includes: Ski-Doo(R) and Lynx(TM) snowmobiles, Sea-Doo(R) watercraft and sport boats, Evinrude(R) and Johnson(R) outboard engines, Can-Am(TM) all-terrain vehicles and roadsters, Rotax(R) engines and karts as well as direct injection technologies such as E-TEC(R).