BRP Receives Six Red Dot Product Design Awards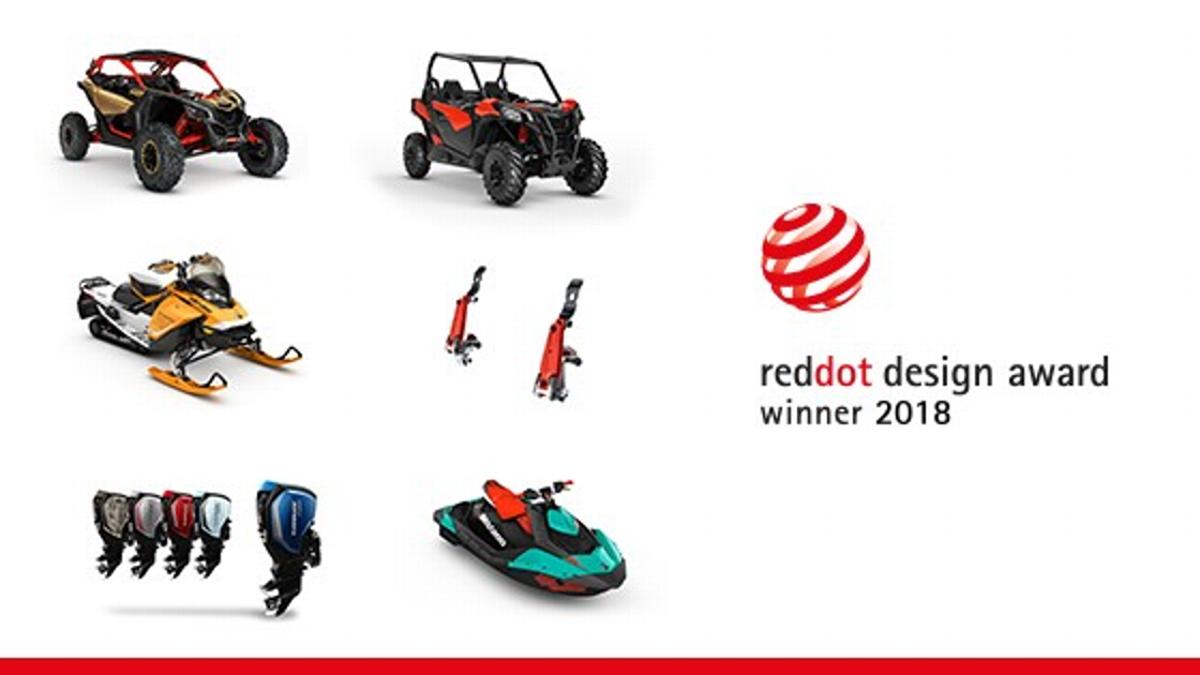 BRP employs some of the best designers in the industry, and they are once again recognized for their hard work and creativity with six Red Dot product design awards.
The jury has stamped this prestigious seal on the following BRP products:
Sea-Doo SPARK TRIXX personal watercraft,
Can-Am Maverick X3 side-by-side vehicle,
Can-Am Maverick Trail side-by-side vehicle,
Evinrude E-TEC 150-200hp G2 outboard engine,
the Ski-Doo snowmobile REV Gen4 platform and
the LinQ snowboard/ski rack for Ski-Doo snowmobiles.
"Receiving these awards demonstrates BRP's drive to create products that push the riding experience even further," says Denys Lapointe, Senior Vice-President, Design, Innovation and Corporate Image. "We are constantly listening to our customers and stretching the limits of innovation to offer a wide array of options so they can personalize their favourite ride."
BRP has earned a total of 28 Red Dot design awards over the years. Every time, it is an achievement to be selected for this internationally recognised quality label for excellent design. It is clear proof that BRP distinguishes itself through its industrial design.
In February, BRP also received an Innovation Award from the National Marine Manufacturers Association (NMMA) during the International Miami Boat Showin Florida for its 2018 Sea-Doo GTX Limited personal watercraft.
The Red Dot design awards debuted in 1955 to acknowledge cutting-edge products evolving industries and seeking to improve customer experience with emerging tendencies. A panel of roughly 40 experts evaluated the products' level of innovation, functionality, formal quality, ergonomics and durability to thoroughly conclude which concept merits the distinction.