BRP Oxygen Helmet Test
Last winter, I had the great pleasure of being one of the privileged people who was given the opportunity to test a piece of pre-production equipment, the BRP Oxygen Helmet. Now that its unveiling was done last spring, I can give you my impressions.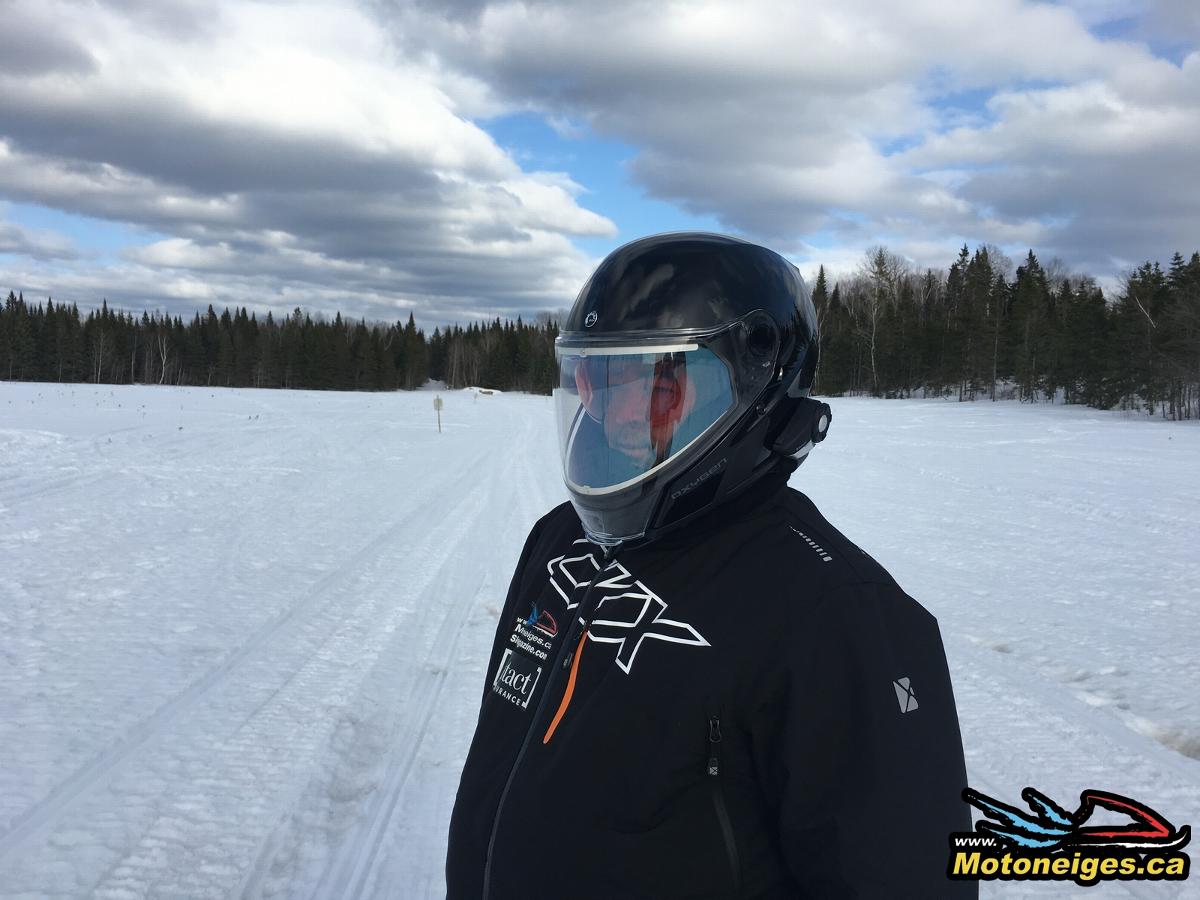 What are the essential characteristics of a helmet for the trail? For me, it should be a lightweight, have good visibility, not be foggy and has a sun visor. Many helmets on the market have these characteristics, but how many perform on every single aspect? I can tell you that now there is one, the brand-new BRP Oxygen helmet.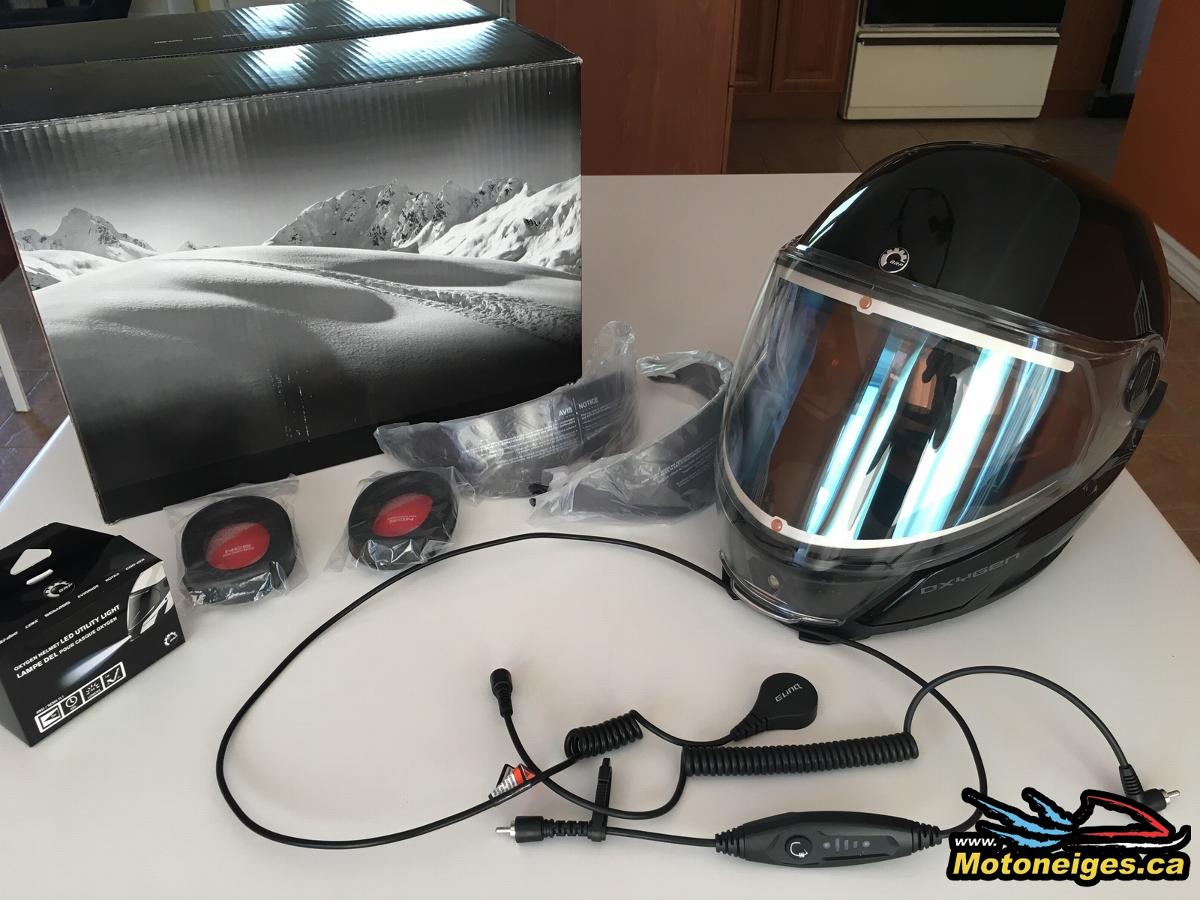 It weighs only 3.95 lbs, almost a pound less than the BRP BV2S helmet. It is therefore not tiring to wear it the whole day. I tried it for over 8,000 kilometers last winter. So even after long rides, I didn't feel tired in my neck, unlike other helmets. It is equipped with a unique noise control system with adjustable and removable pads. It is so well soundproofed that you will sometimes have trouble hearing your friends and the sound of the snowmobile is significantly reduced. It is therefore handy when used with a communication system; it is even equipped with a special slot for wires and headphones.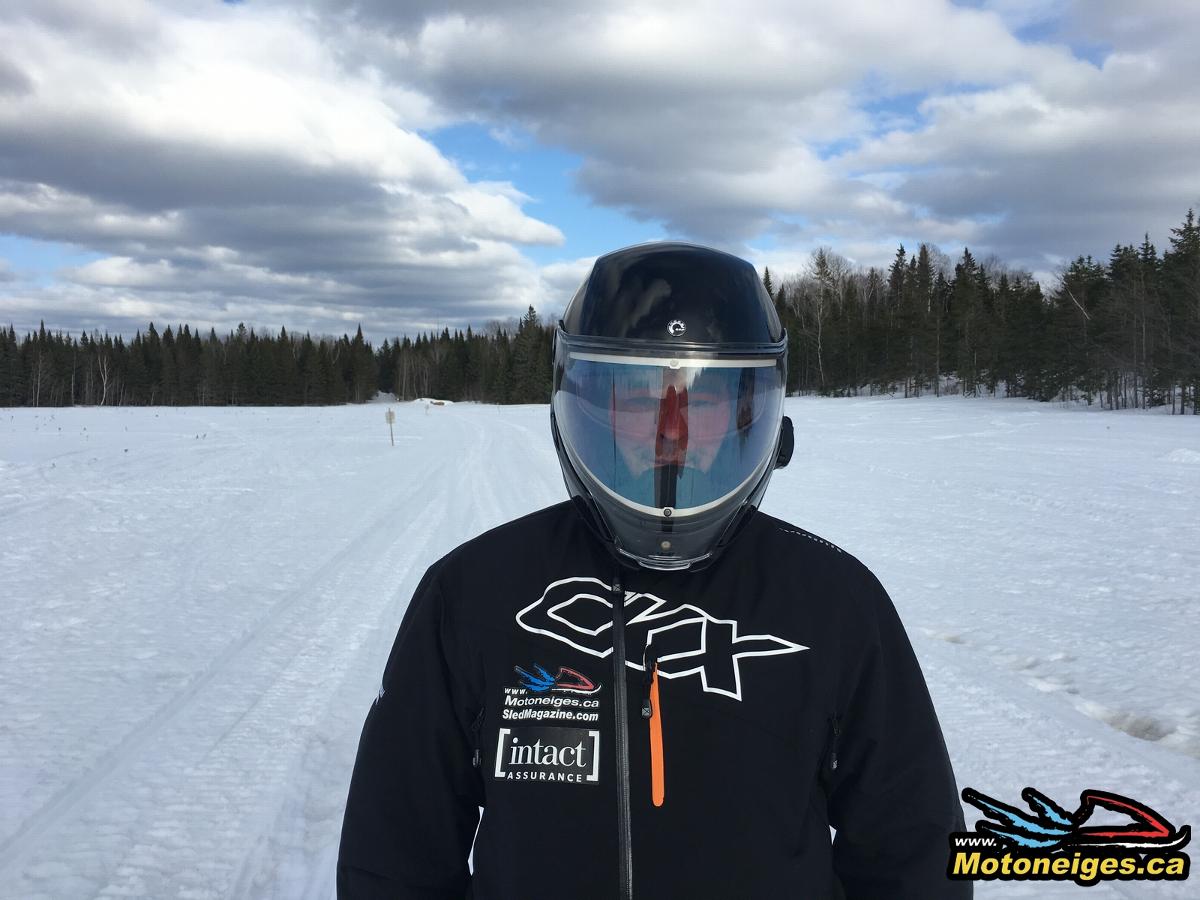 The visor of the helmet is designed not to limit the vision from left to right and from bottom to top. Many helmets on the market have a vision of 180 degrees and more, but how many have a top-down vision? This helmet allows you to see the gauges of your snowmobile simply by looking down. It is equipped with a retractable sun visor that is easy to use even with gloves on. Also, BRP offers two different colors depending on your preference; I prefer amber color. When the solar visor is stored, it is in a heated area called the garage that keeps it clear and fog-free in all situations.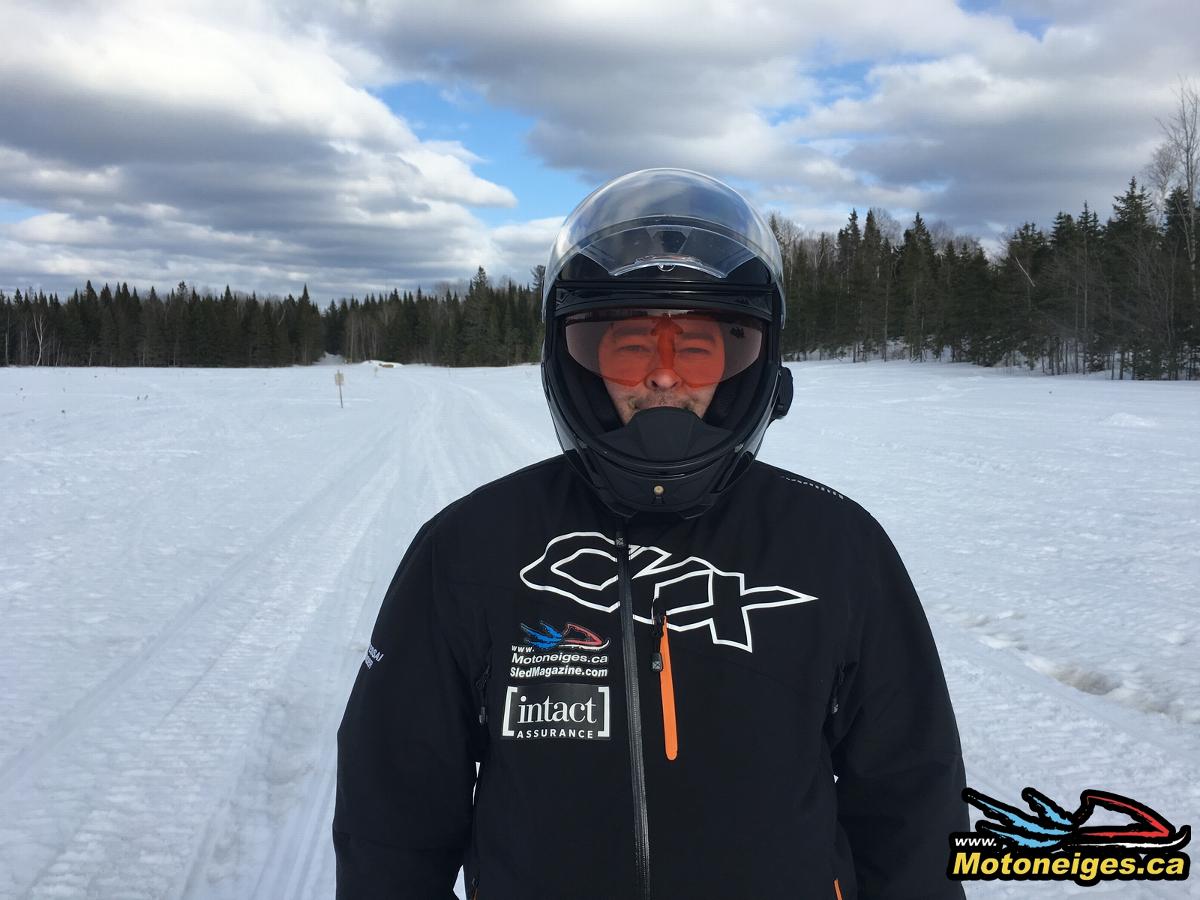 When riding a snowmobile, the wind is our enemy, especially on exposed parts of the body, so it is essential that a helmet keep us warm. With a heated visor that can be adjusted in 3 positions, the visor can be hermetically sealed to prevent the wind from entering the helmet, no more tears in the eyes because of the wind. Also, the helmet is equipped with a more extended neck protector, and when combined with a balaclava, it blocks air intrusion. Despite this neck warmer, the helmet is easy to insert on the head and movements remain fluid.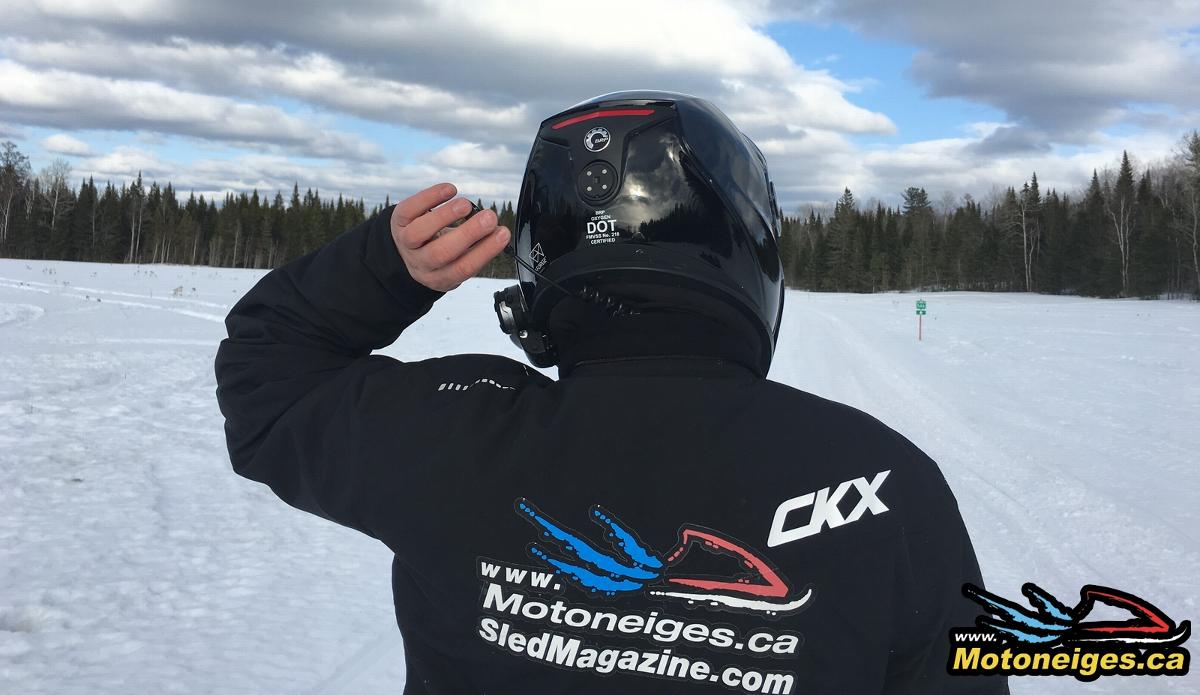 Some of the new clothes in the Ski-Doo range have fasteners specially designed for this helmet.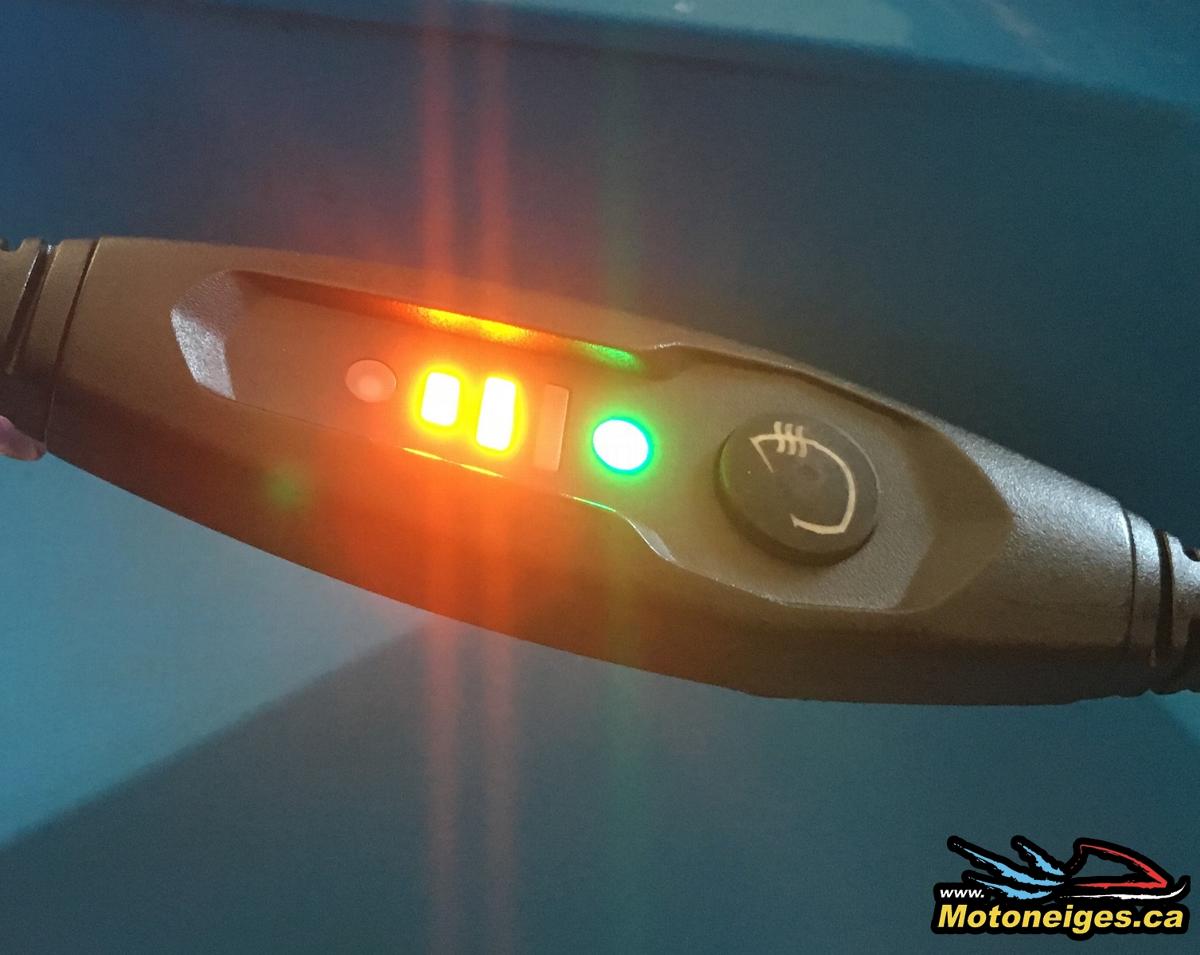 Unlike other helmets on the market, the wire will not be bulky. It has been designed to fit into your coat and connects to the back with a new technology called eLinQ, a magnetized electrical connector. It has a control to adjust the intensity and indicator lights tell you if everything is working—no need to ask your friends if the light is green on your heated visor. For your safety and increased visibility, the helmet is equipped with a red rear light without a battery that is always on when your wire is plugged in. The people who follow you will see the difference.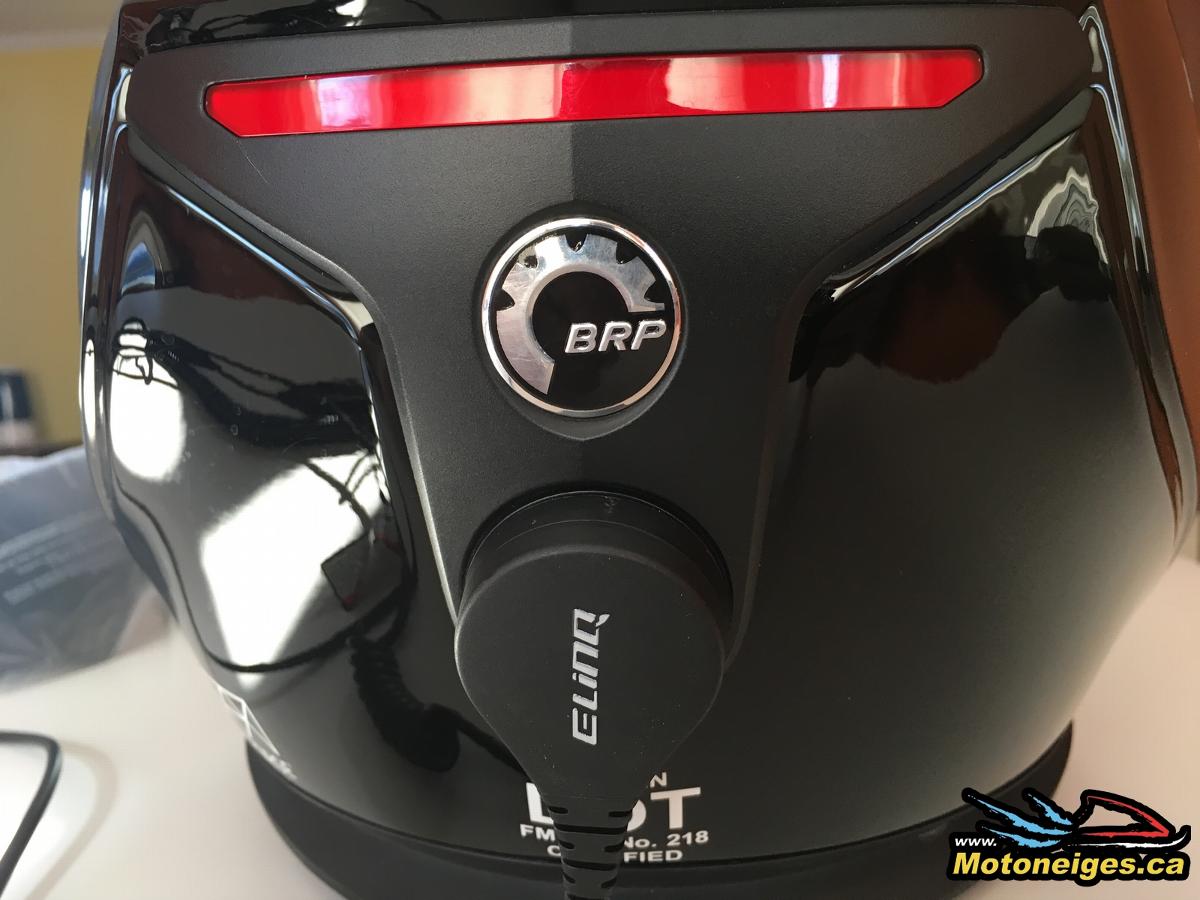 For those who wear glasses, the helmet is also designed for you. There are special inserts on each side that allow you to insert your glasses once the helmet is in place. According to the comments of people who wear glasses and have tried this helmet, everything works very well. Not wearing glasses, I couldn't validate this point.
In most of our tests, we must find points to improve, but I'm working on it, and I haven't found anything for this new helmet yet. I can tell you that, in my opinion, it is the best snowmobile helmet on the market nowadays. You will say to me that its price is costly but let us not forget that quality has a price. Also, it is for your safety and well-being to make your rides more enjoyable.
Oh, I forgot the BRP Oxygen headset comes with a 4-year warranty.
Good season 2018–2019