Now that I've got your attention, let me share something cool with you. For years I've kept my carbide runners sharper and my rides safer by using conventional carbide grinding wheels. My efforts were effective, noisy and an incredible mess.The "green wheel" dust in your hair, in your ears, up your nose, all over your shop and "worst of all" on your sled. The frustration of not being able to get the runner positioned at the correct angle on the grinder. The feeling of impending doom as the grinding wheel gets near the end. I've done this grinding ritual thing for many years and hated the process every time. If you've done it and know exactly what I'm talking about or you've never done it, you are about to discover something sharp.
Now here comes a smart snowmobile guy from New Hampshire who happens to own a high precision machine shop. We'll call him Glenn because that's his name. Sharp thinker Glenn also liked the added control and safety of sharp runners and also hated the mess necessary to have them that way. He developed a tool which can be easily chucked into a regular or cordless drill, a self guided, perfectly beveled CNC machined steel alloy grinding tool made with industrial grade diamond infused grinding surfaces. It's called "Biteharder"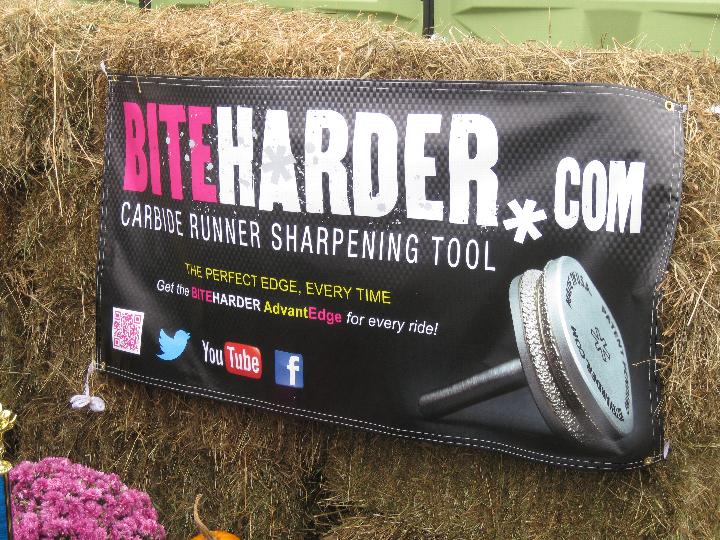 From some of my previous articles you may know that I'm impressed by simple, unique, relatively inexpensive, effective innovations that make my snowmobiling better or easier. The Biteharder carbide sharpening tool is an effective way to maintain a better "ready to grip" edge on your carbide runners on every ride.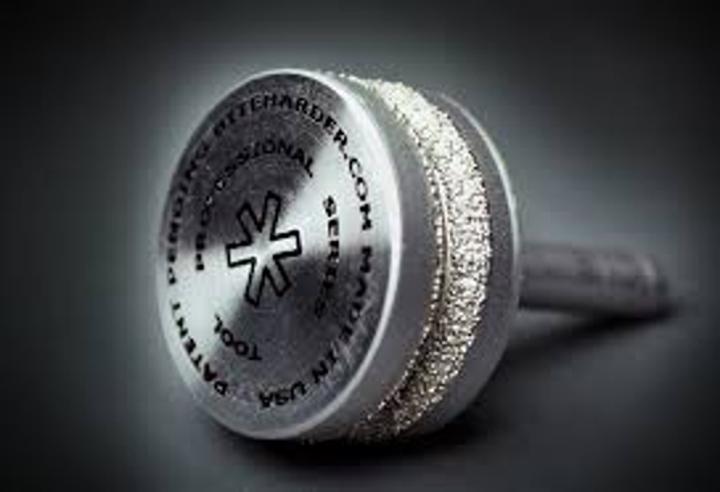 The tool can be easily used with the ski on the sled, with the removed ski on your bench or with the runner removed and mounted in your vice. The tool is meant to be used regularly to maintain an optimum edge. It is not designed to resurrect a wasted set of carbide runners from the grave. Does it make them like new?……..No. Does it make them way better?……….YES!
Now our friend Glenn is a perfectionist, if you ever see the Biteharder display at a show, that fact will become instantly clear. Biteharder marketing materials, signage, product packaging, order confirmation/traking system and staff members reflect pride, professionalism, and attention to detail. I like that! It's the kind of presentation and commitment to quality that deserves and earns my business.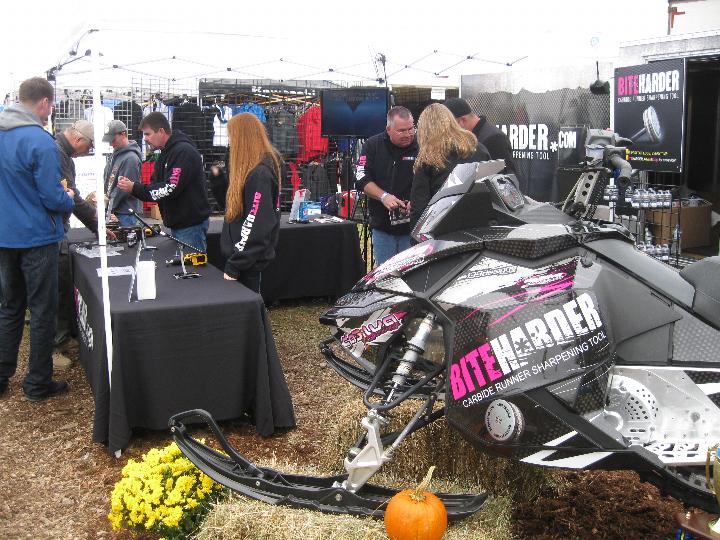 With routine use, a $65 Biteharder tool can save you from buying an additional set or sets of new carbides to maintain the kind of control we all want to have. The added bonus is that it beats the hell out of other methods of keeping your carbides ready and able to perform to their maximum potential. No more mess or going through a steady deterioration in front end bite until you come to the mid-ride realization that your steering is done and you are a danger to yourself and others. Problem solved!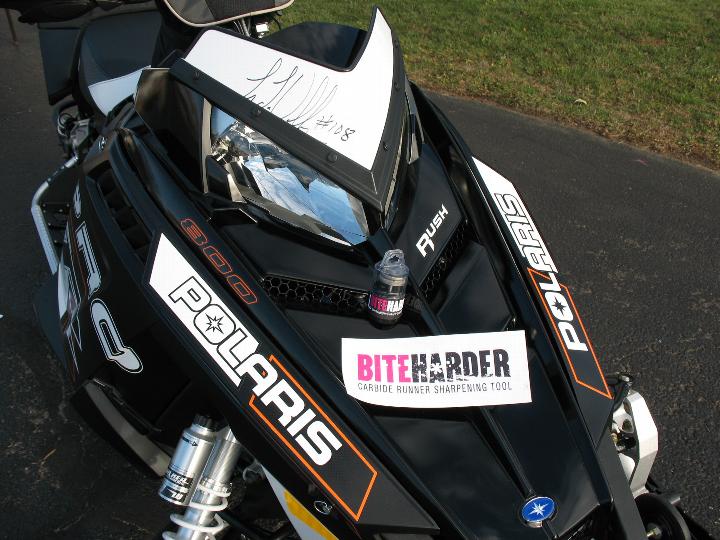 For dealerships and repair shops that wish to offer their customers an easy, effective and affordable sharpening service, Biteharder also makes a professional series tool. The higher priced Pro model contains a higher quality diamond grinding surface offering up to 200 sharpenings. This tool is specifically designed for use with high speed (10,000 RPM minimum) pneumatic grinders. If they do the math, they will find that a Biteharder sharpening service can be a great customer service and a neat little profit opportunity.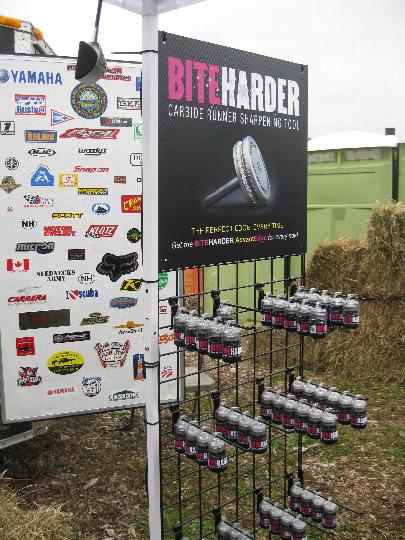 Make a Biteharder carbide sharpening tool part of your personal ride preparation ritual. Polish, lubricate, adjust, put on a fresher edge and Biteharder. It's a cool innovation that works very well.
Go to Biteharder.com, check out the tool "in action" and place your order.