Late last week Mazzuchelli reported unseasonably warm temperatures, rain and winds had essentially shut down snowmobiling in Aroostook County and strongly recommended anyone looking to ride in northern Maine first check with local clubs for the most up-to-date conditions.
"We are working very hard to monitor the weather conditions and talk with the local projects to get the trail report," she said. "When people read that report it is then their choice if they want to come and ride a trail from point A to point B."
On Sunday, Mazzuchelli drove close to 150 miles around Aroostook County to get a firsthand look if conditions were as bad as being reported.
"I had to go see it for myself," she said. "When I did, I said, 'Holy cow, are you kidding me?'"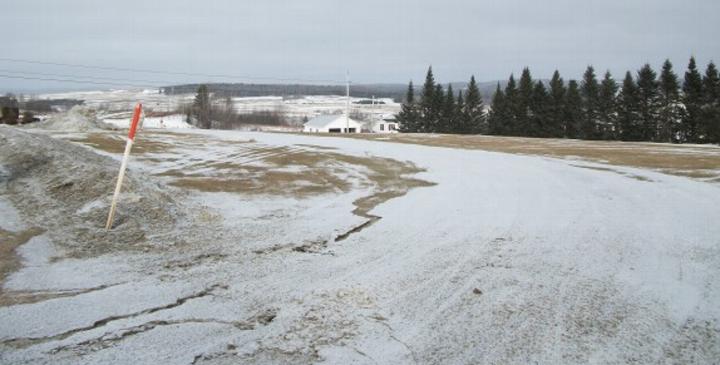 Photo : Kathy Mazzuchelli
What Mazzuchelli said she saw, and heard about as she drove through Van Buren, through the St. John Valley to Fort Kent and around through Ashland and Portage were open areas, icy trails and grooming operations shut down until there is a significant snowfall.
"What we have now is a fragmented system," she said.
Down in Portage, Boutot said the riders who canceled this past weekend do plan on staying in touch and hope to head north when conditions improve.
"I can't blame them for not coming here," Boutot said. "If you travel that amount of time — you want to ride."
As far as John Martin, member of the Eagle Lake Winter Riders Snowmobile Club, is concerned, if people want to ride, there are plenty of trails out there right now.
"Fort Kent to Portage, west to Allagash through St. Francis are all workable and groomed," Martin said. "There are plenty of places in that area to eat and to stay."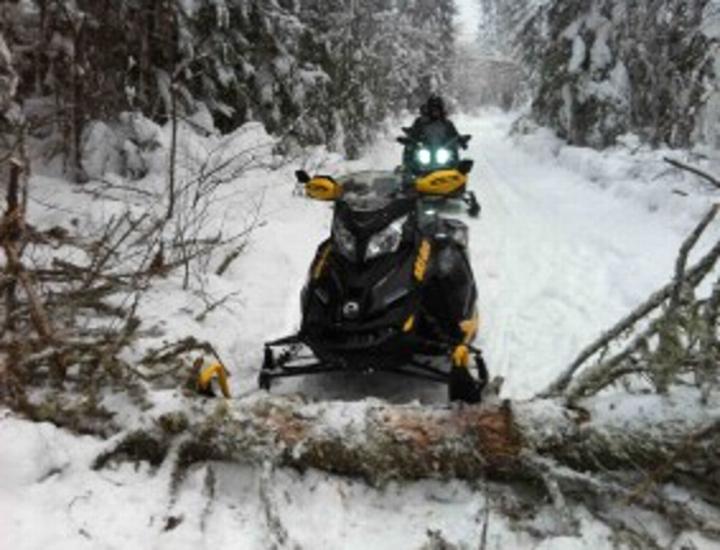 Those trails leading in and out of Fort Kent are in excellent condition, according to Craig Thibodeau, president of the Fort Kent Snowriders.
"We groomed all weekend," Thibodeau said Monday. "We got reports this morning from people out there from Portage to Frenchville to Madawaska that the trails are all open and they are all good."
In preparing her trail reports, Mazzuchelli said she relies on 35 contacts around The County plus information she gets from a number of "avid riders."
Anyone looking to ride in northern Maine, according to Mazzuchelli and Meyers, should first check with local clubs or businesses.
"Talk to the locals," she said. "That is what I told my group that canceled [and] I told them I would be in touch when conditions improve."
Those conditions are not looking favorable for the coming week, according to a forecast from the National Weather Service in Caribou.
"There is a weak system coming through on Wednesday that may produce an inch or two of snow," Corey Bogel, meteorologist at the NWS said Monday.
Late in the week there is the possibility that a storm forming along the eastern seaboard could track far enough north to produce a better accumulation of snow, he said.
"There is a lot of uncertainty still with that second storm," Bogel said. "Right now the confidence is not very high."