Last year was Arctic Cat's 60th anniversary making snowmobiles. Since their start, they have engineered and manufactured some of the most iconic and desired sleds on the snow. With names like the Thundercat, Wildcat, Riot, Blast and Hardcore, they get you dreaming about your next ride before the season even starts. It's no wonder Arctic Cat has such loyal fans and customers with their decades of experience building great snowmobiles with iconic names in eye catching colors.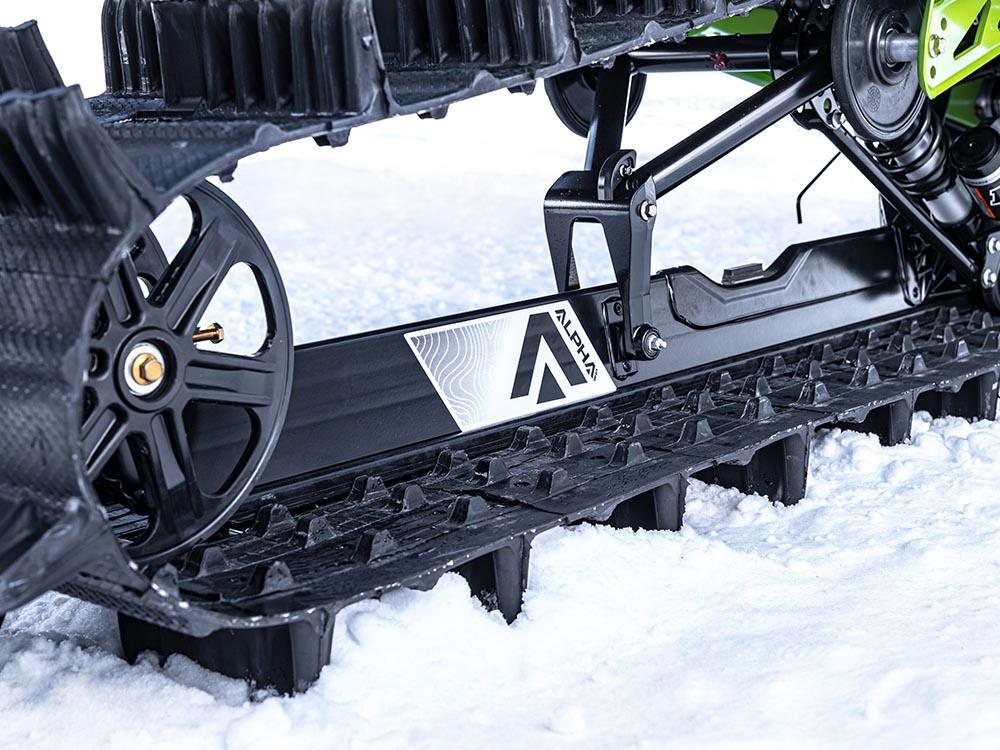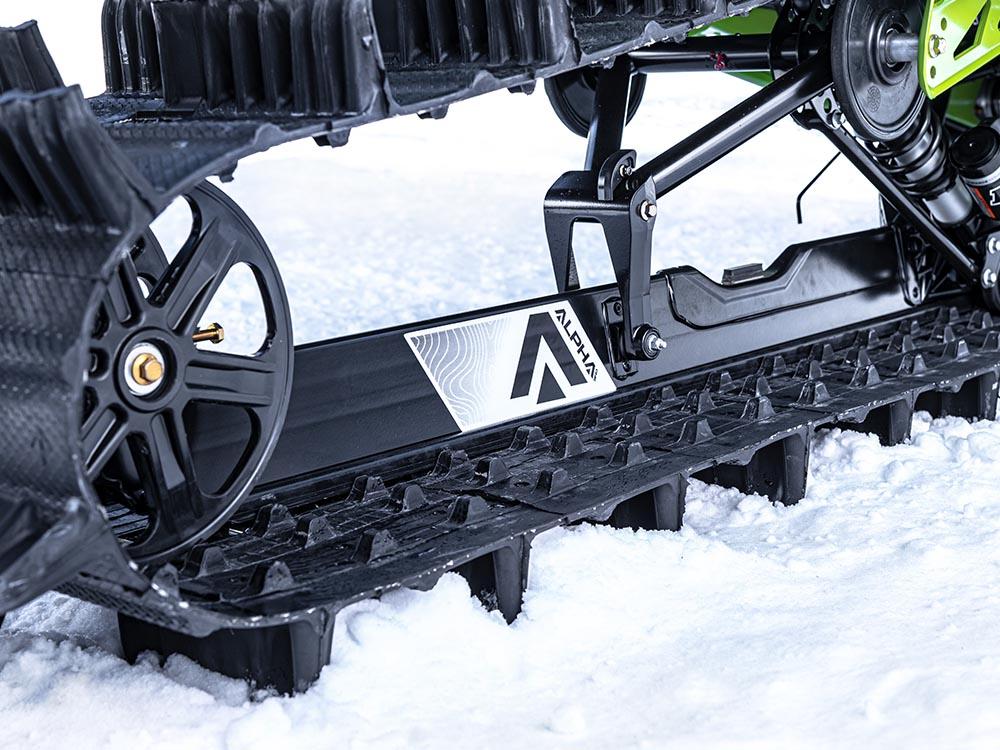 Alpha Single-Beam Rear Suspension
One of the main design features of Arctic Cat's Mountain line up is the Alpha One single rail design. With a narrowed center rail system under the sled, it makes it very maneuverable, especially under power and in a hillclimb. Such a narrow support under the track, allowing the track to flex to the terrain it's on, makes this rear skid design very maneuverable and easy to initiate and get the sled up on edge.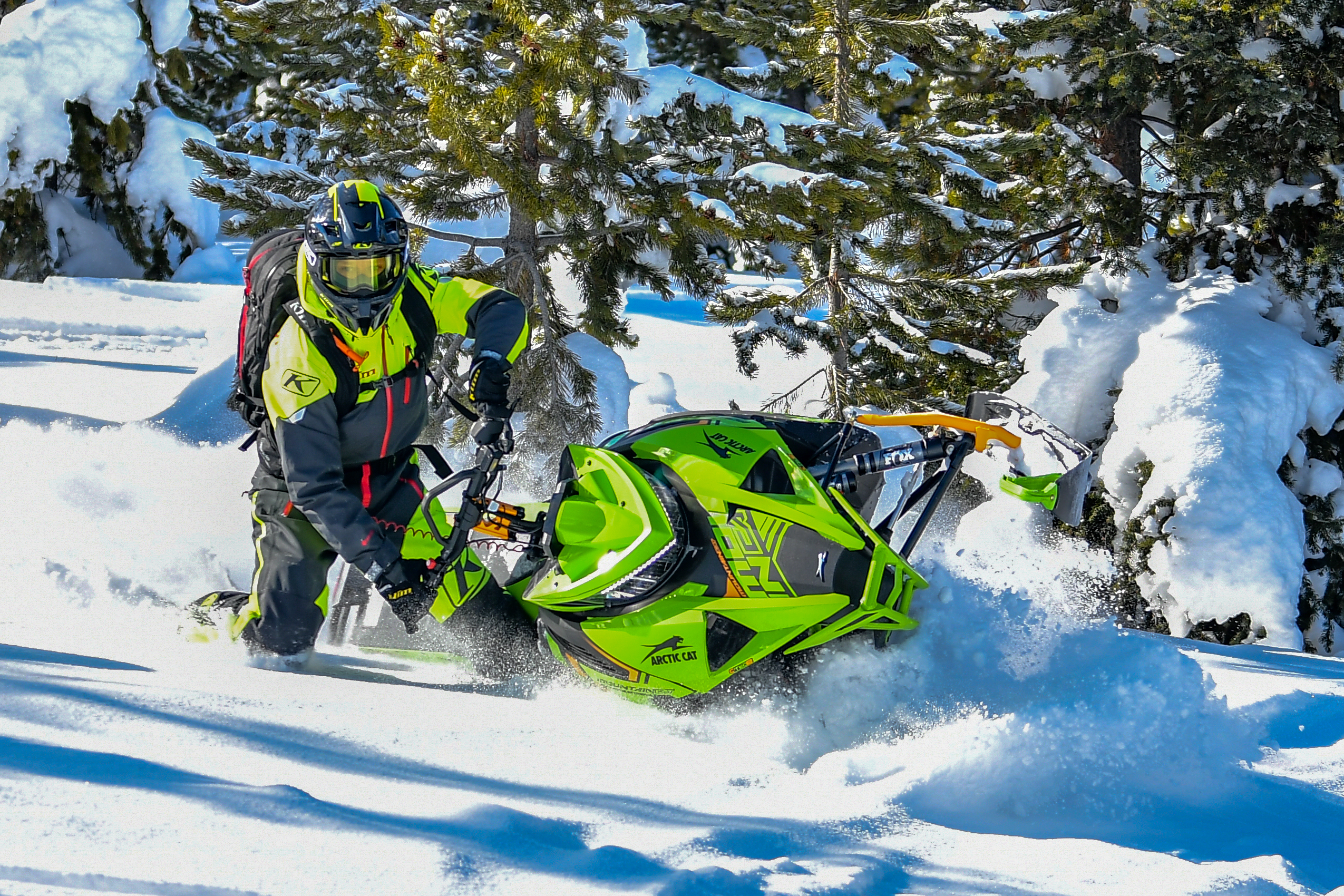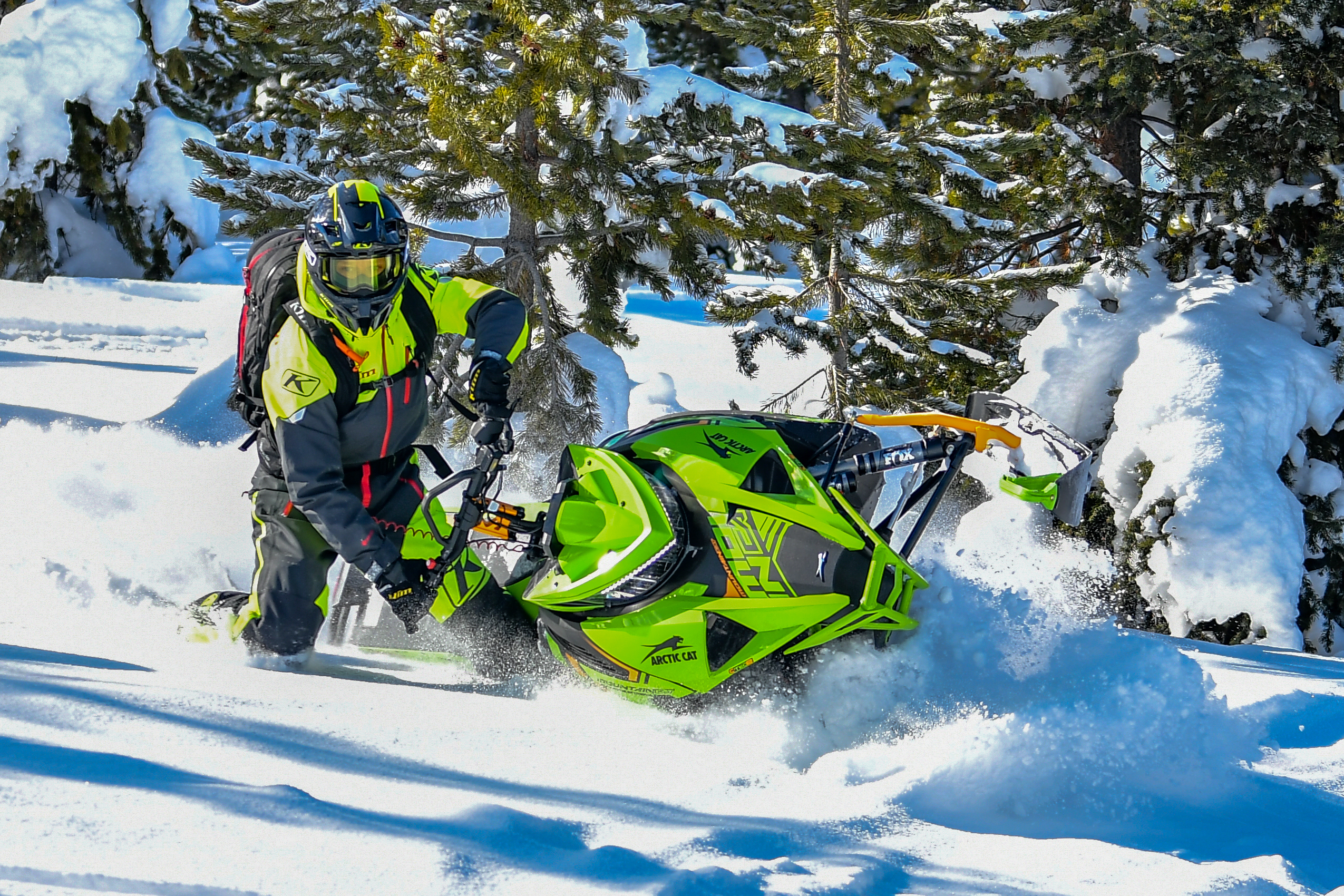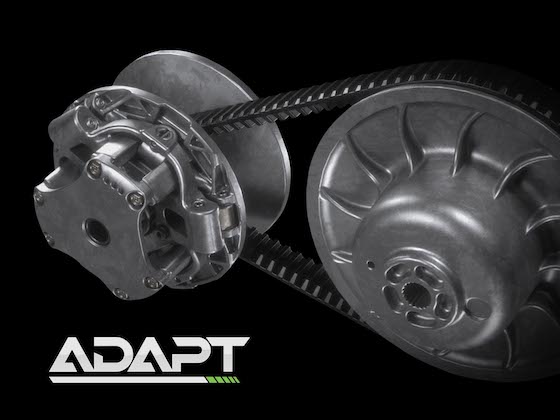 Adapt CVT System
The Adapt CVT system features a main idler bearing that maintains constant belt tension. With constant belt tension, it greatly helps to minimize wear and maximize belt life. That's not all.  The lightweight design helps reduce rotating mass and that helps give the rider improved throttle response and power delivery with less rotating mass.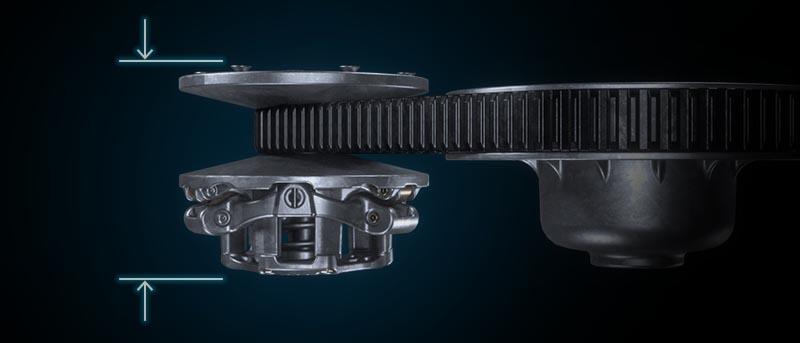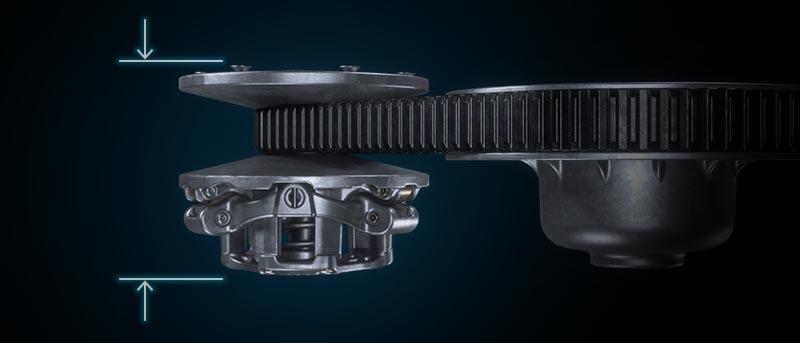 The Adapt CVT design is also lighter weight and narrower than previous designs.  This helps with better agility, performance and improved under the hood accessibility.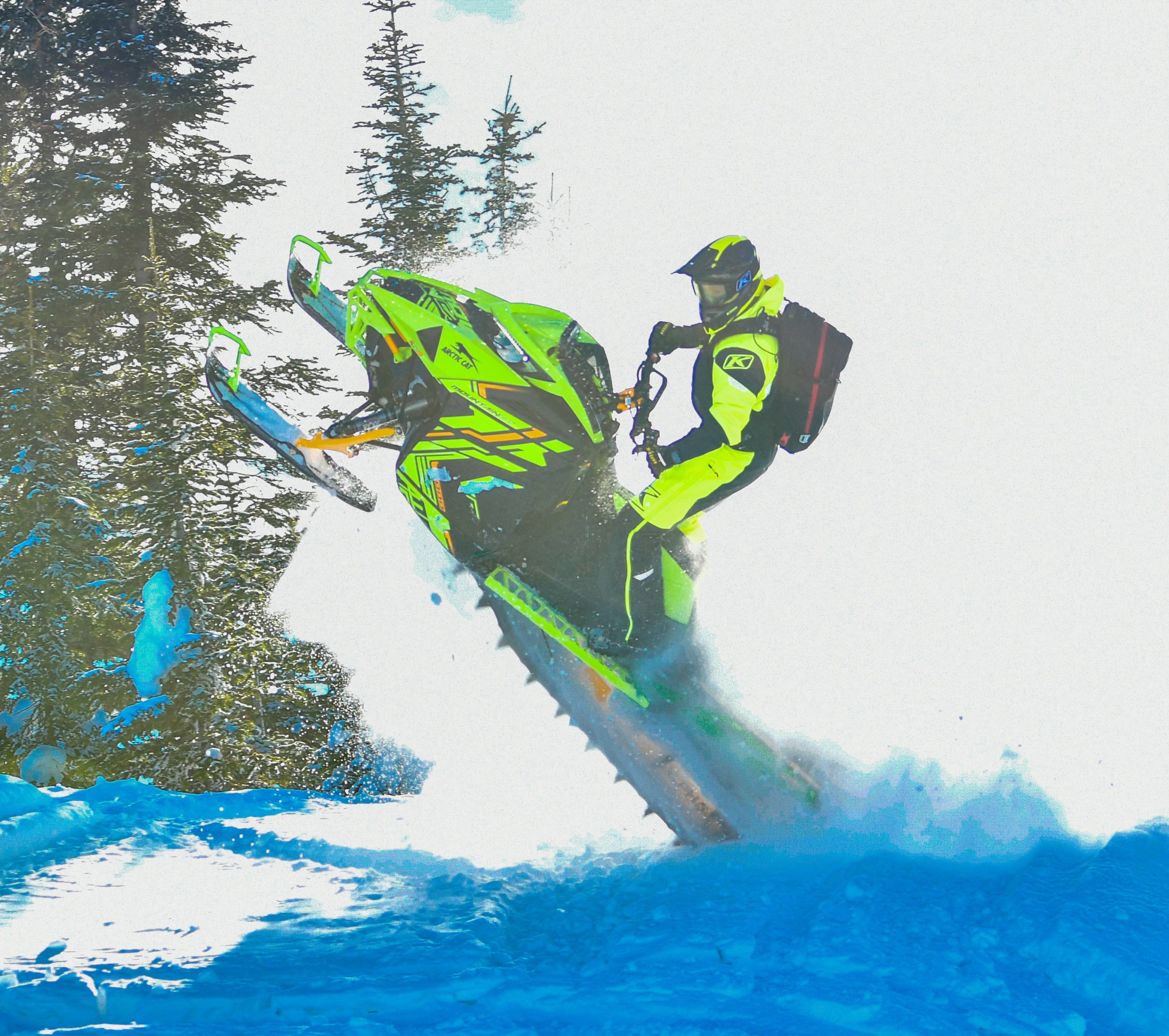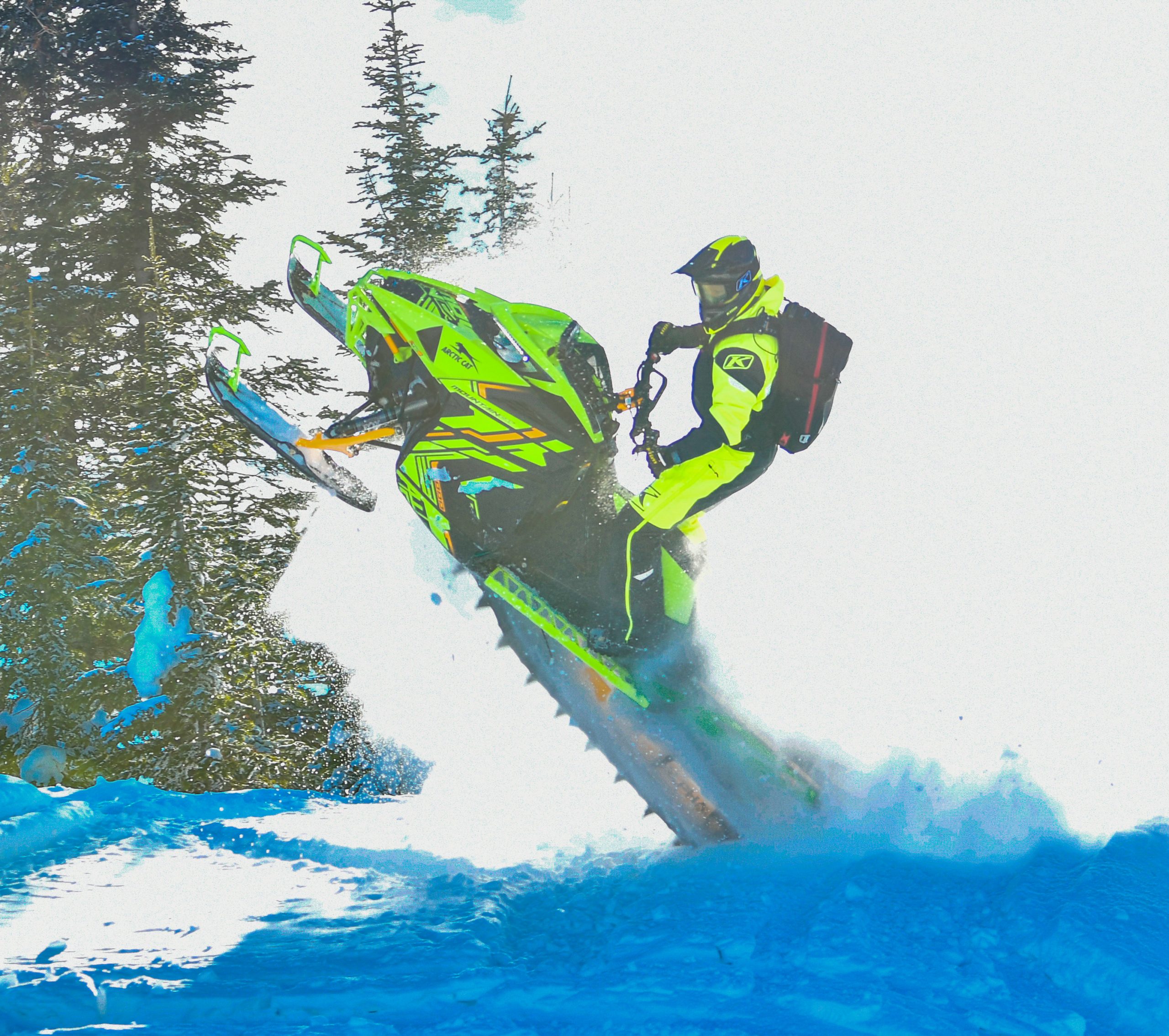 8000-Series C-Tec2 Engine
Arctic Cat's 8000-Series C-Tec2 twin 2-stroke engine is a robust, reliable and light weight design. Many of Arctic Cats trail, crossover and mountain products are powered by their 794cc C-Tec2 twin.
Some of the features this motor has are:
• Arctic Power Valve System with 3-stage control and side valve auxiliary exhaust ports.
• ECM-controlled electronic oil pump
• Battery less EFI
• Exhaust Pop Temperature Sensor (EPTS)
• Knock Sensor
• Engine Reverse Technology
The performance delivered from these features are:
• Ultra-clean and more responsive power
• Enhanced power in the 165hp class of engines
• Precision oil injection
• A robust and lightweight design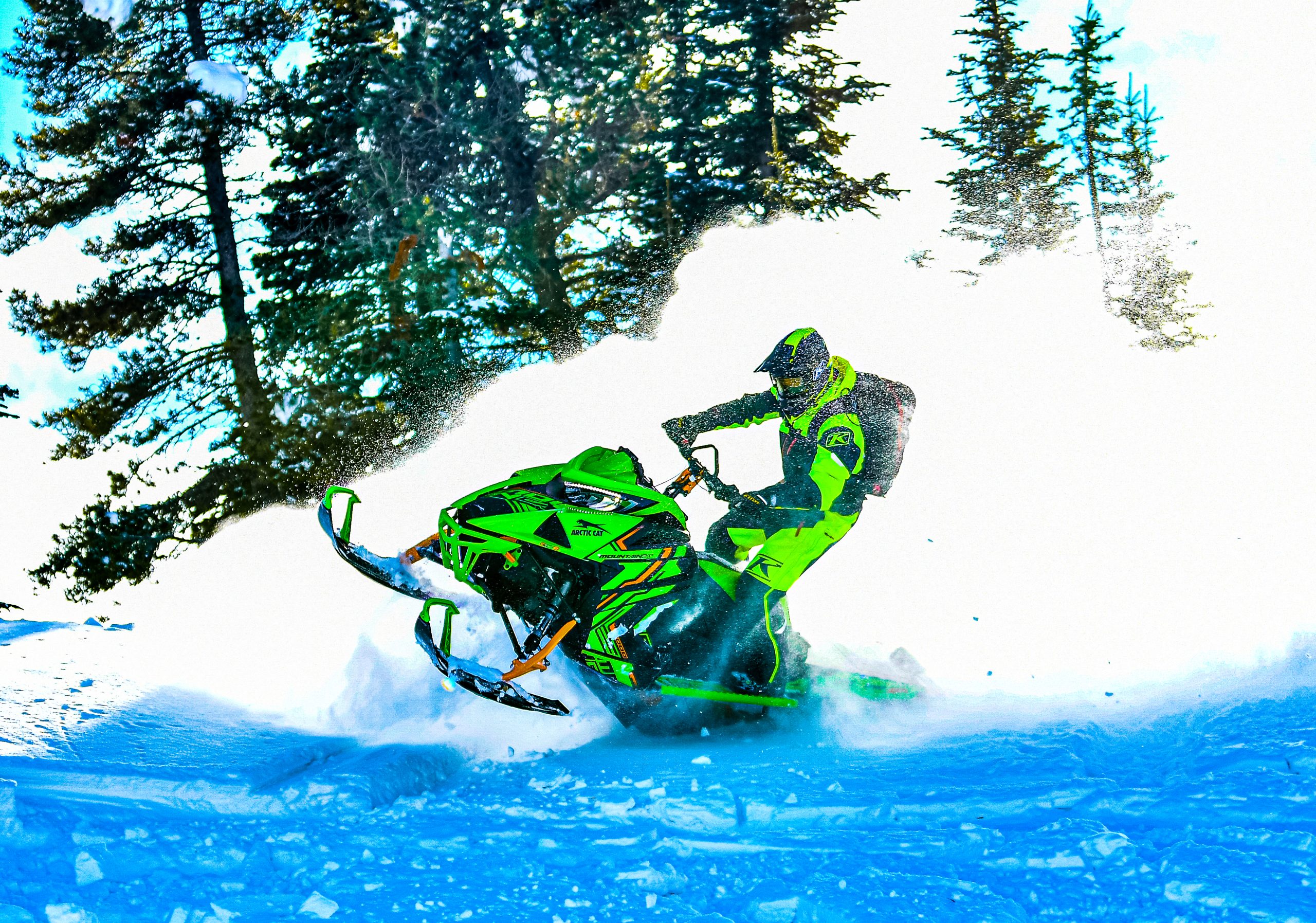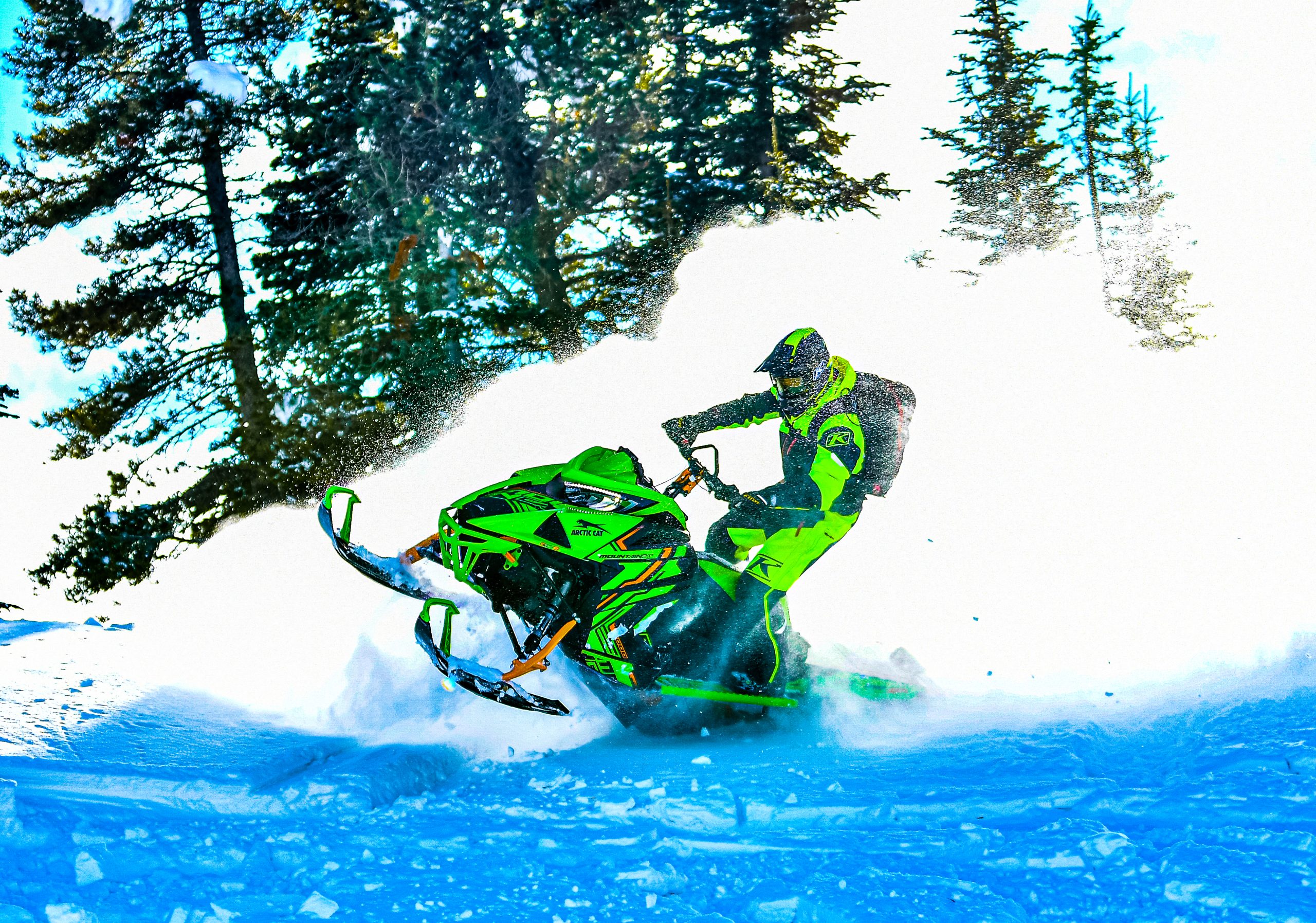 Adjustable On-the-Fly Suspension (ATAC)
Arctic Technology Adjustable to Conditions (ATAC) Suspension is an option for the Mountain Cat for model year 2023.  With the push of a button, you can change the firmness of the suspension between soft, medium, and firm. You can even seamlessly make the suspension adjustments as you're riding, with no need to stop or get off the machine. Besides the three main settings, you also have two customizable driver profiles you can fine tune even further, with advanced and programable driver settings that let you adjust the ratio of control between the ski shocks and the rear track shocks.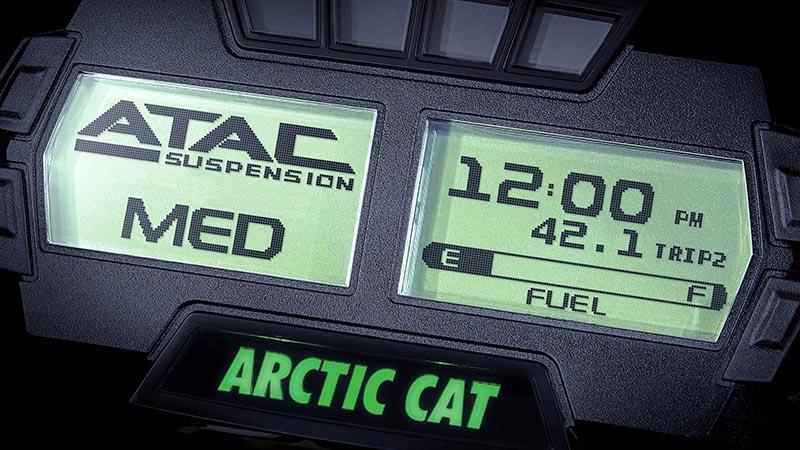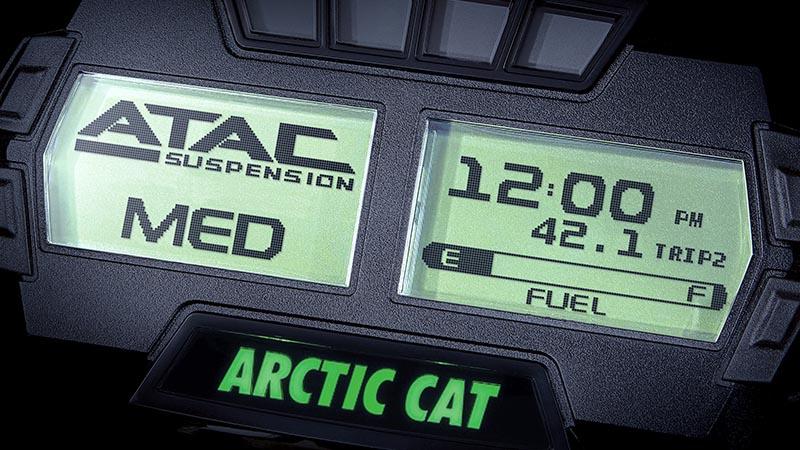 As you're making suspension changes, you'll easily see which suspension setting you're in with a quick glance at the digital gauge. The shocks are electronically controlled by the ATAC system. When I tried the ATAC suspension, I was riding in the mountains, switching between the soft, medium, and firm settings. Each of the three settings were noticeably different and gave the ride and handling of the sled a different feel. It was nice to have such quick and noticeable adjustability with a suspension. The ability to easily adjust the suspension on the fly for varying conditions or type of riding is a great feature and something I really enjoyed using on the Mountain Cat.
Having three electronically controlled suspension adjustments on a snowmobile is great. I would use the soft setting for most of my rides and deeper days. I'm a fan of soft smooth suspensions for added control and quality of the ride. But as the off-trail conditions deteriorate or the jumps or drops get bigger I would bump up the suspension setting to medium or firm. The great part is this adjustment only takes seconds to make and there's no crawling around under your sled to do it.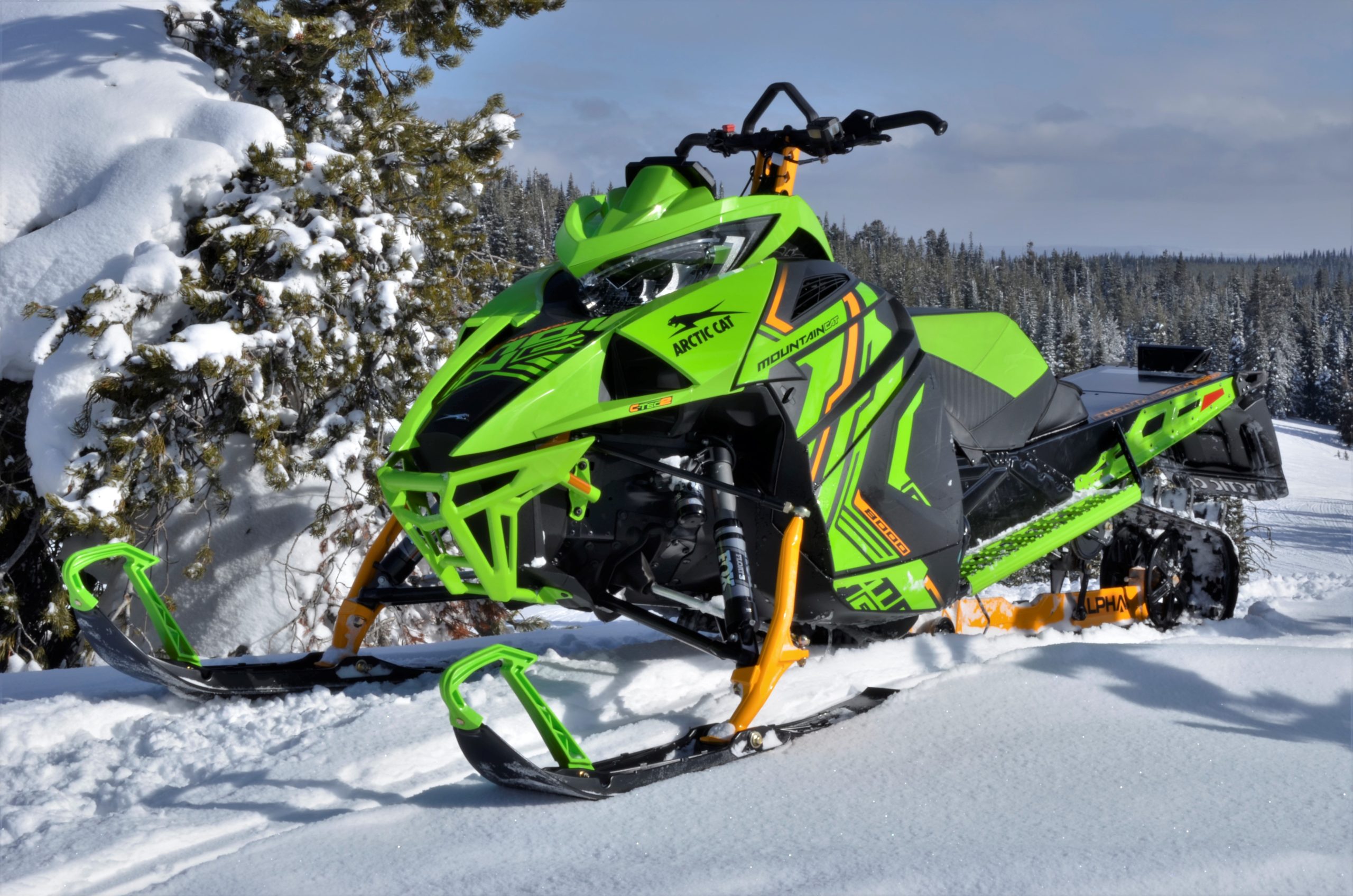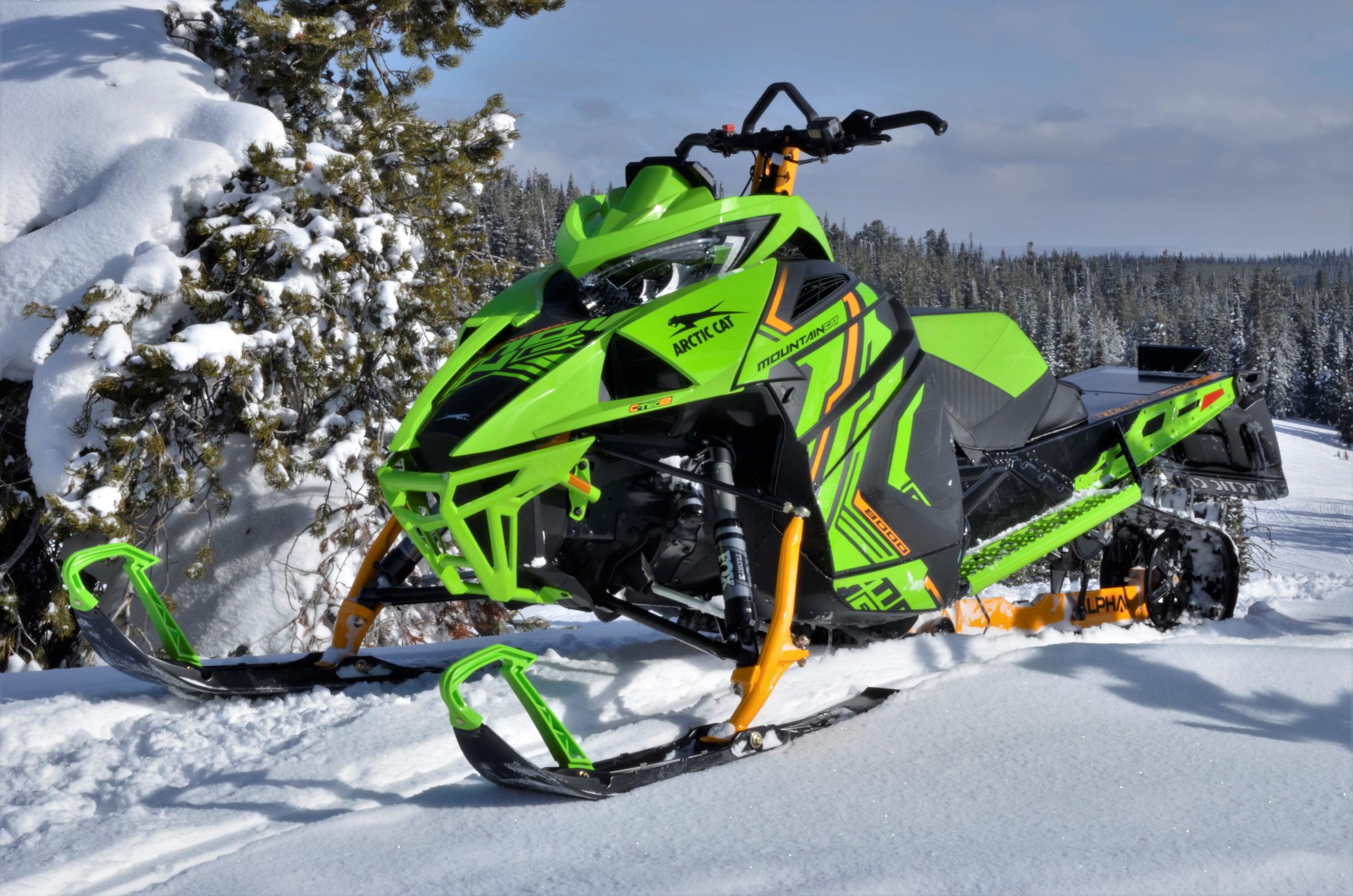 Arctic Cat has put an On-the-Fly electronically adjustable suspension on many sleds across their line up but have also included their mountain sleds. As of now Arctic Cat is the only manufacturer that has an on-the-fly electronically controlled suspension on a mountain snowmobile. Other manufactures have an electronically controlled suspension package but none of them currently have that option on their mountain sleds.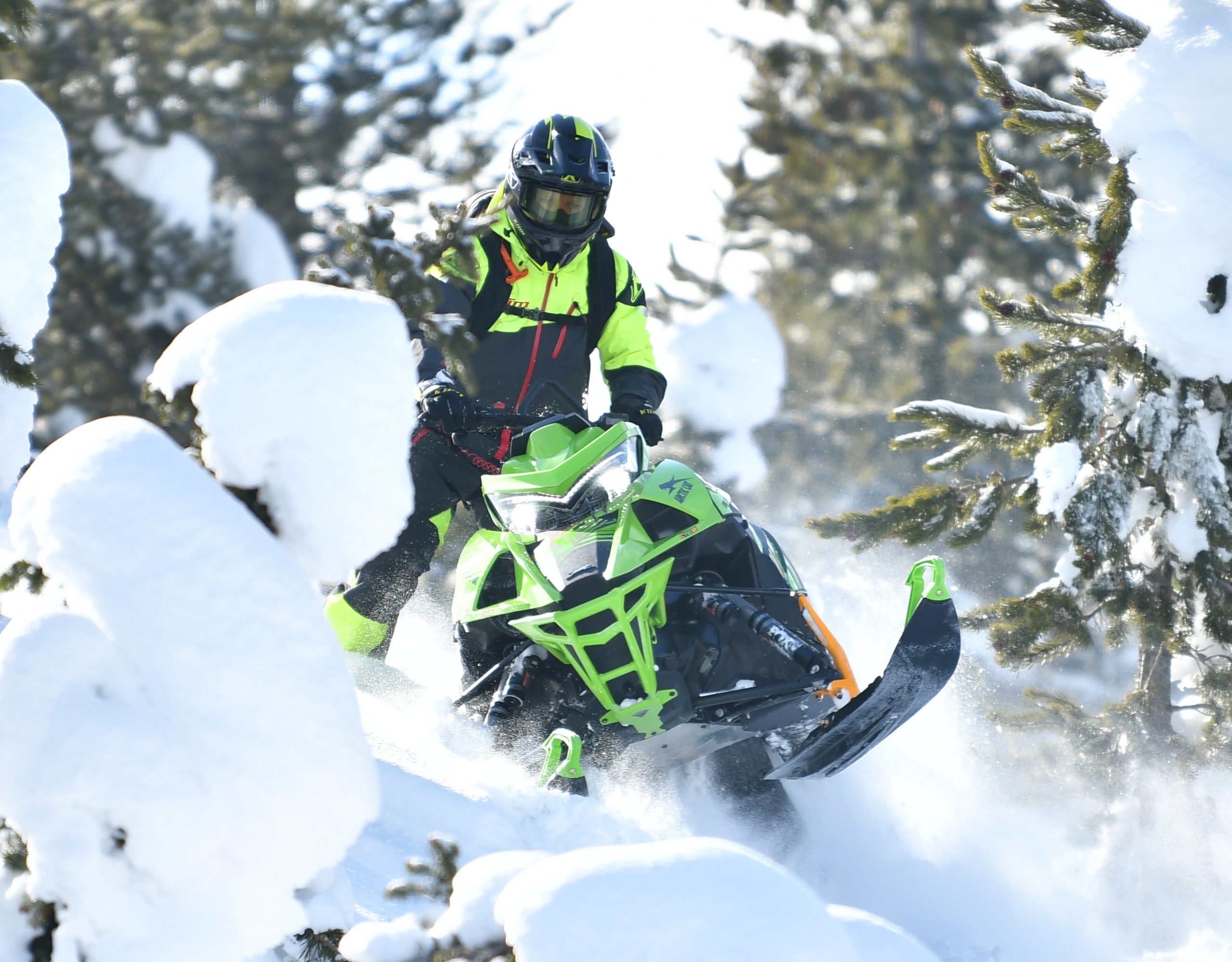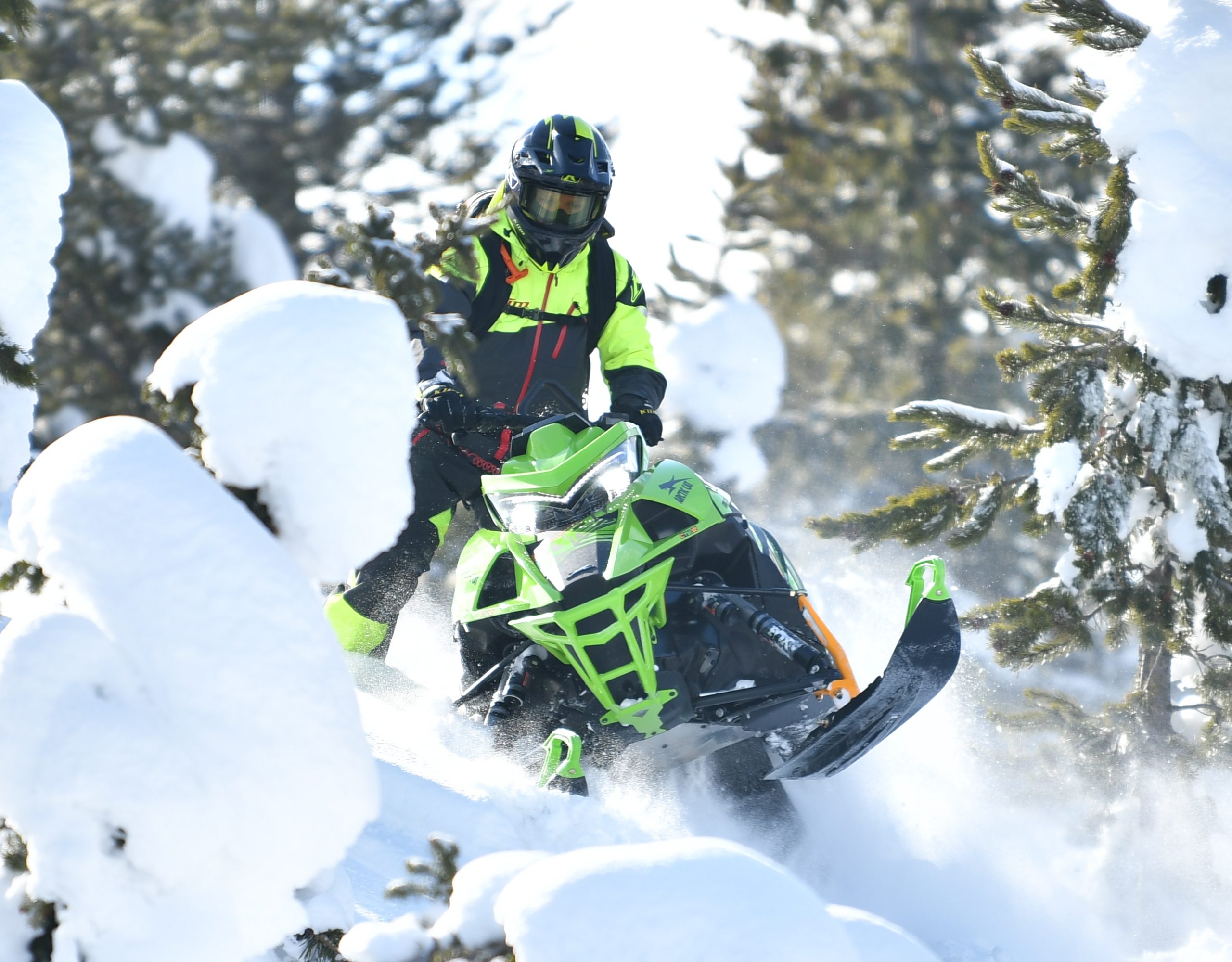 The Arctic Cat Mountain Cat is a tried-and-true mountain machine that is sure to be loved by many for its innovative design features. With its Alpha One single rear rail design, ADAPT CVT system, ATAC adjustable on-the-fly suspension and its proven 794cc C-Tec2 twin, the 2023 Arctic Cat Mountain Cat will be sure to keep those who ride it smiling.