Recently, I got a new snowmobile for my long-term tests.
Last year, I tested the Renegade with the 600R E-TEC engine, the little brother of the 850. When I learned that I had been assigned a four-stroke model, I was delighted!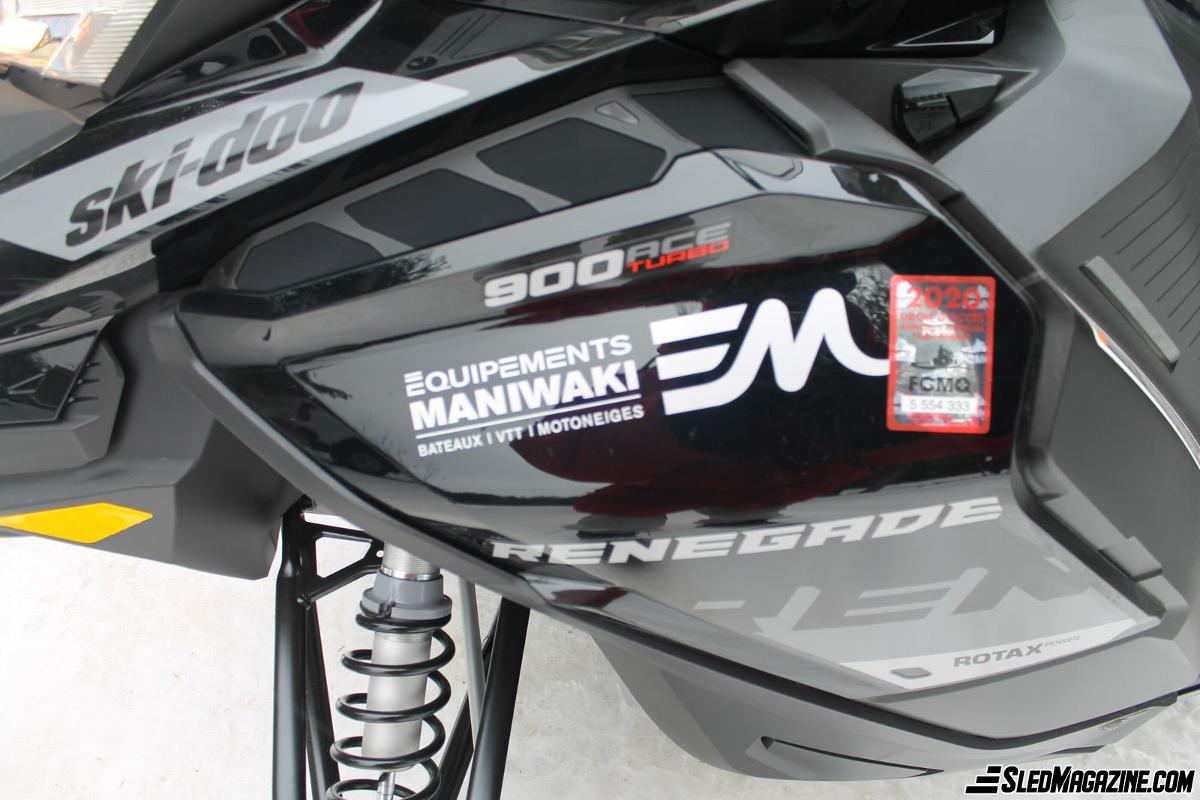 First Impressions
As soon as I took possession of the new snowmobile, I noticed that it was much larger than the two-stroke model. It feels like it will provide excellent stability on the trail and when negotiating curves.
With its black color and expanded REV 4 chassis, it will undoubtedly make its driver comfortable and in control during rides.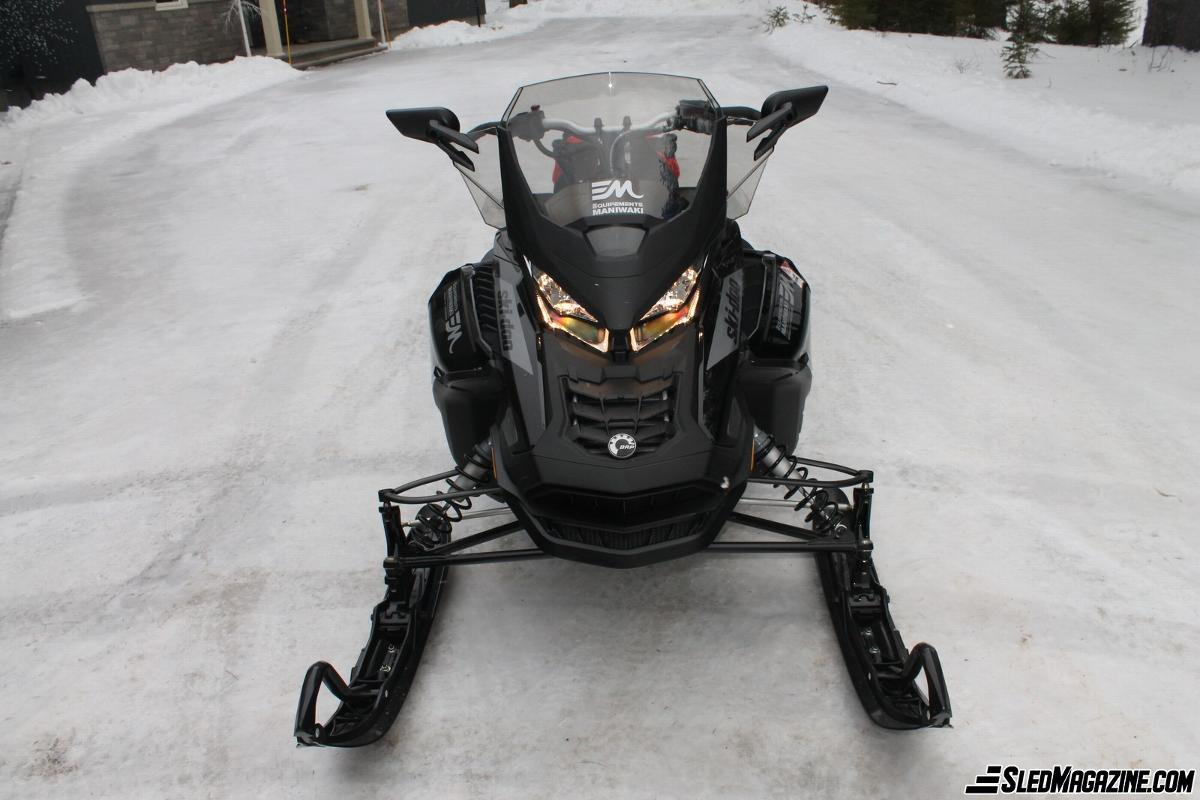 900 ACE Turbo Engine
Snowmobilers who purchased it last year say they are very satisfied. That's the reason why I asked for a turbo snowmobile to test.
To avoid having a preconceived opinion during my tests, I did not read any test reports on it. I wanted to make up my mind.
I was amazed by the soft sound of the turbo. An enjoyable sound and surely not very noticeable when I will wear my helmet. I was excited and pushed the throttle a little bit, which was a great feeling, but I still must confirm it during my tests.
Rev 4 Chassis
The REV 4 chassis have already proven itself; it seems to be very stable on the trails. When you're at the commands, you immediately notice the imposing engine, which is covered by its cab and Ergo-Step side panels that provide excellent protection against the wind and a feeling of security for the driver.
Shock Absorber and Suspension
Having already proven its worth, the designers have maintained the shock absorber components and a high-performance suspension.
The front suspension is the RAS 3 with HPG shock absorbers, and the rear suspension is the rMotion.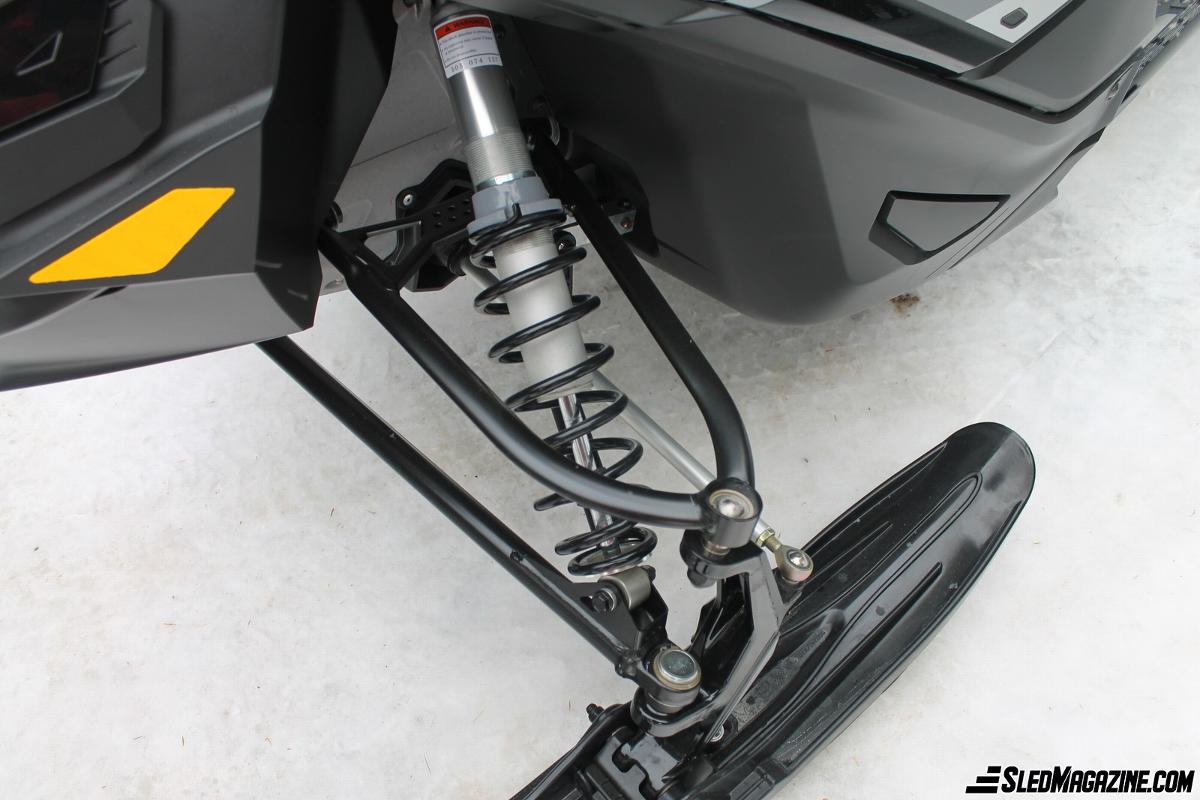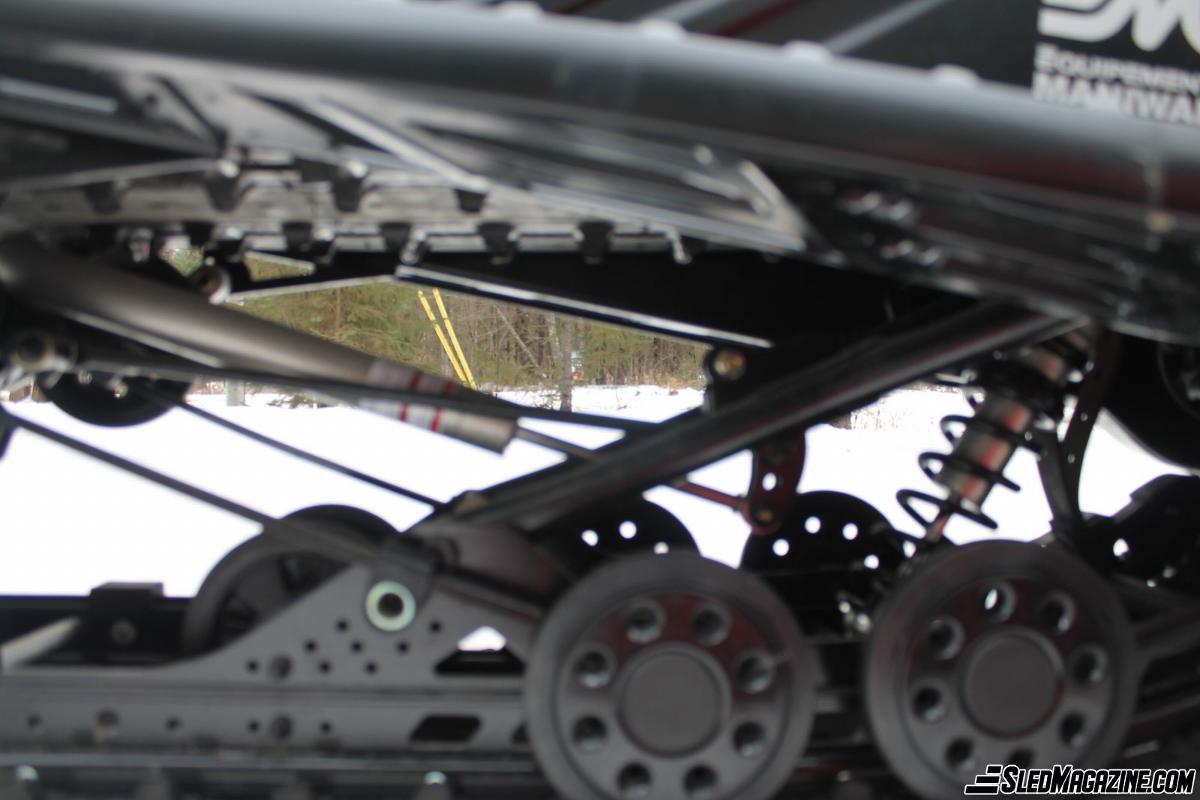 The Track
The track that is a RipSaw and has no studs. I think the designers should have equipped the track with studs, which is essential for the driver's safety on icy trails.
This track is a very good one, and it should perform very well. However, when buying this snowmobile, it is possible to purchase a studded track for a small fee.
All the equipment
For the equipment, the dashboard and controls are positioned to allow easy adjustment of the equipment to suit your needs.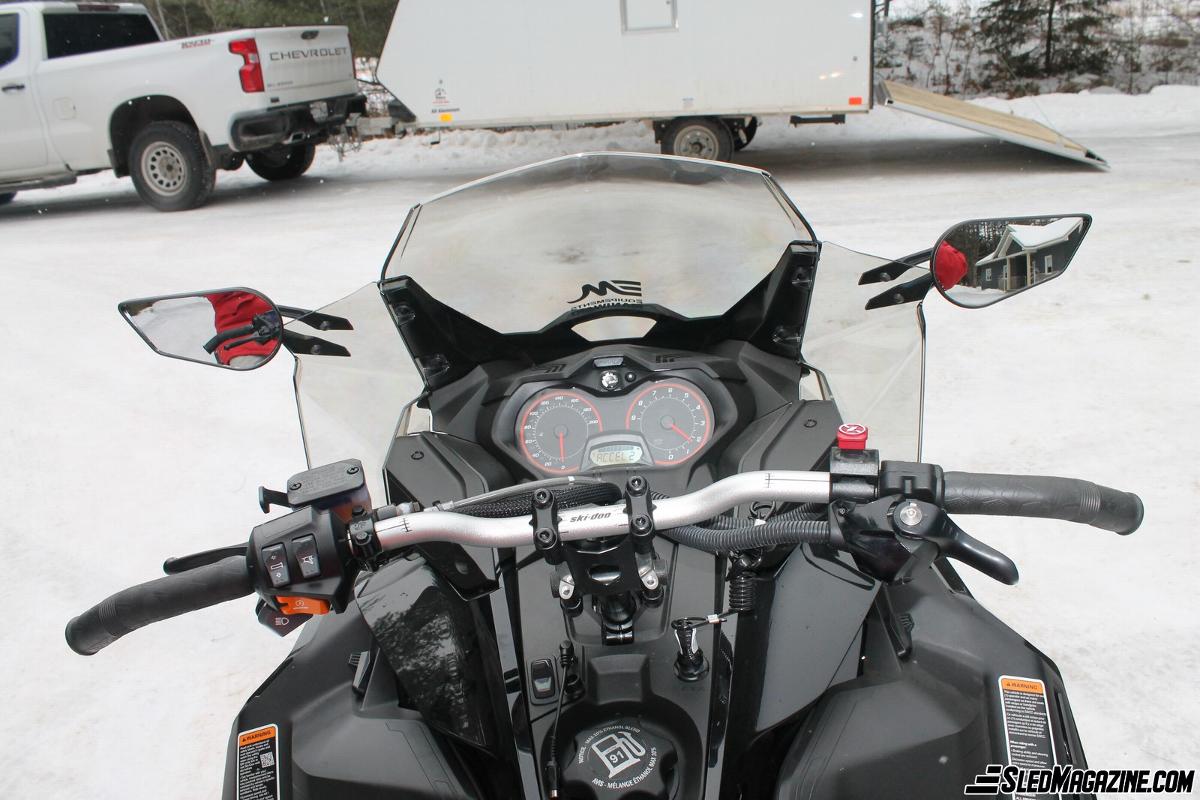 I sincerely believe that this snowmobile will provide its owner with a lot of pleasure when riding in variable trail conditions.
My next step is the trail test; I will be able to give you my impressions of the ride and handling.
My reviews will cover all aspects of performance, handling, fuel consumption, comfort, stability, positioning of the accessories, and suspension adjustments.
I invite you to visit the magazine to read my articles to discover what this snowmobile has to offer. A big thank you to our partner Les Équipements Maniwaki.