After 2013 Pro Open champion Corin Todd seized a well-deserved opportunity to compete on the ISOC national circuit with Leighton Motorsports, the door promptly swung wide open for a new face a top the standings as East Coast Snocross (ECS) looks ahead to its fourth season of competition.
Teams will kick off a nine-race championship chase at the Riverbrook RV Resort in Rumney, New Hampshire, on Dec. 14-15. The tour will visit three states and the province of Quebec this winter.
Several New England-based teams will get a jump on their new season when they head west to compete in the prestigious AMSOIL Duluth National at Spirit Mountain on Nov. 29-Dec. 1.

Ready to challenge for supremecy is former champion Mathieu Morin, back with the Ingles Performance/Ski-doo team. Morin claimed the 2010 Pro crown riding for Ingles, yet struggled with a shoulder injury in recent seasons.
After a stint on the ISOC trail with BOSS Racing and a limited schedule last winter, Morin is now fully healed and anxious to get back onto the podium.
Another former champion is also preparing for a title run in 2014, and this time, he's on a different sled. Three-time champion Danny Poirier (2004, 2009, 2012) has parted ways with Polaris and is now a teammate to Morin on the powerhouse Ingles/Ski-doo squad. Poirier, of St. Theodore, Quebec, won the 2004 RMR titles on Ski-doo, yet won his most recent championship on a Polaris.
Also returning for another crack at the title is 2013 Pro runner-up Lincoln Lemieux. The Vermont native won multiple races in 2013 and battled with Todd right down to the wire. As part of his father's Lemieux & Sons Trucking/Ski-doo team, Lincoln is as committed to succeed as any rider can possibly be. If he carries the momentum built last season forward into 2014, he'll be a contender.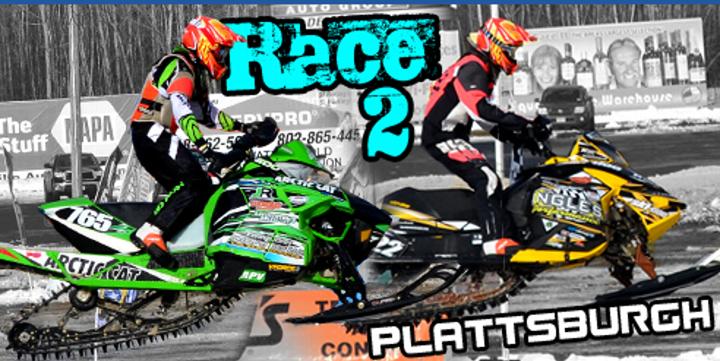 A new yet familiar rider to ECS fans is also busy preparing for a new season. New York native Brett Bender is returning to snocross after a brief absence as part of the Team Southside/Mystic Lubricants Polaris lineup. Bender has won on the national circuit and has many years of experience competing at the sport's highest level. His skills and likable personality make him an asset to ECS before he even hits the track.
"I'm excited about racing back here in the east," Bender said. "When you're away from home for several months a year racing on the national tour, it can wear you down. I got my start in the old RMR series, so coming back home to race is appealing. I've known the Gaspardi family since I was young, so this season will be a lot of fun. I don't consider going from ISOC to ECS a step down at all, in fact, I'm really looking forward to it. I'll get to be home more and I think we'll be very competitive."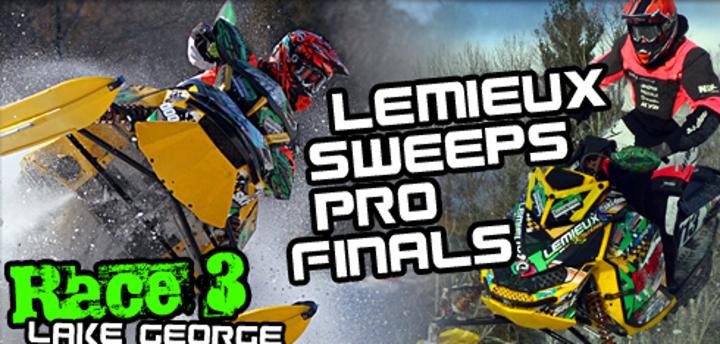 Another new rider to ECS competition for 2013-2014 with national experience is Minnesota native Mike Bauer. The talented midwest veteran was with Judnik Motorsports last season, but has come east this fall to join the Massachusetts-based Jess Racing/Arctic Cat squad. Bauer will race in Pro Open as a teammate to Pro Lite veteran Montana Jess. This two-rider duo gives Arctic Cat fans reason to smile as a new season draws closer.
Other riders to watch in the Pro division in 2013-14 include two rookies looking to make their mark. Veteran racers Mike Pilotte (Team Southside/Mystic Lubricants Polaris) and Jake daSilva (daSilva Racing/ Ski-doo) are moving up to the premier class after stellar runs in Pro Lite. Pilotte, of Fall River, Mass., dominated the class in 2013, winning 11 finals in 18 starts.
While the step up from Pro Lite to Pro may be a big one, many feel that once he adapts to a faster pace and longer races, Pilotte will be strong.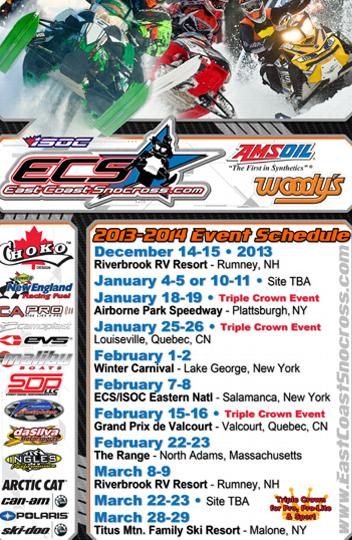 "I'm excited about the challenges ahead this season," Pilotte said. "There are a lot of good riders in Pro for 2014, but I hope to run with them. I'm in good physical condition, the new sleds are built to win, and I'm anxious to get on the track. I'm working towards a strong season for Polaris, our sponsors and this entire team."
The 2013-14 season will deliver plenty of great racing in the Pro Lite division, as well. Riders to watch in this class full of talent include rising stars Montana Jess, Jesse James Bonaduce, Chris Coleman, Leo Patenaude, and snocross veteran Jason Boron, along with former Sport standouts Connor Roscoe, Hunter Patenaude and Wade Acker.
Jess (Jess Racing/Arctic Cat) finished second in points last winter and landed on the podium on a regular basis. Bonaduce (Miksen Racing/Ski-doo) claimed third in overall points last season and is a threat to win on any given weekend. Coleman is now part of Team Southside and will pilot the hot new Polaris in 2014.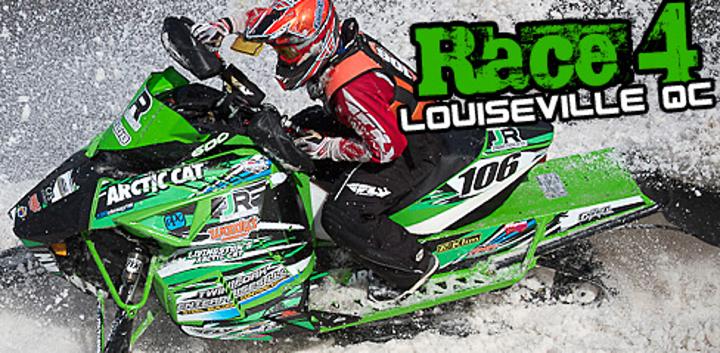 Boron has nothing to prove in Pro Lite, yet will be a huge boost to the class given his years of experience. His
guidance will be sought out by rivals half his age.
Patenaude (Ingles Performance/Ski-doo) is a Vermont native loaded with skills and determination. He and his younger brother Hunter are both fixtures in the ECS pit area. Both are rocket-fast and silky-smooth, with Leo being one of the favorites to secure a Pro Lite title in 2014.
When riders in the Sport classes hit the track for 2013-14, fans can expect some pretty stout racing there, as well. With the younger Patenaude moving up to Pro Lite, the door swings wide open for a new athlete atop the hill. Those poised to take command in Sport include Cody Paolella, Austin Kodey, Andrew Faulkner, Nate Newland, Bruce Gaspardi Jr. and Chris Ingles.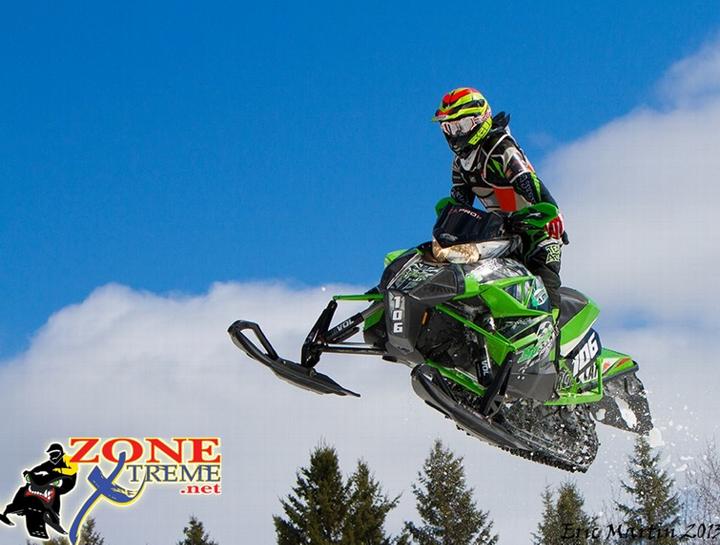 Of that half-dozen athletes, Gaspardi has the most experience and gained a great deal of consistency last winter. Newland, of East Burke, Vermont, has strong skills and a truckload of determination. Paolella was the hottest thing on snow last year in Junior 16-17 action, and many feel he'll be wining races in Sport early this coming winter. He's super-fast and uses his head, something many riders struggle to do as they ascend the ranks
in snocross.